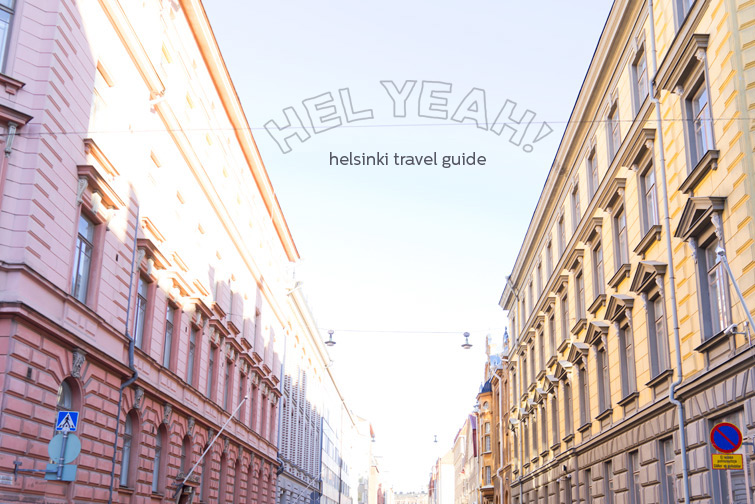 Upon popular request: here is my mini guide of all the places I enjoyed in Helsinki, Finland, last month. I can't wait to go back to taste more Finnish pastries, to enjoy more saunas and visit more islands of the Archipellago. And meet more Finnish people, because that's what really impressed me in Helsinki: everyone was so relaxed, helpful and friendly.
TRANSPORTATION
Helsinki is not extremely big, the city center is very walkable and public transportation works like a charm. We used a regional week ticket which allows to travel from and to the airport, but also to Nuuksio national park and Suomenlinna. And of course you can take bus/tram/metro/train throughout the entire city and region. We also loved our Pelago bikes to get from one place to another.
SHOP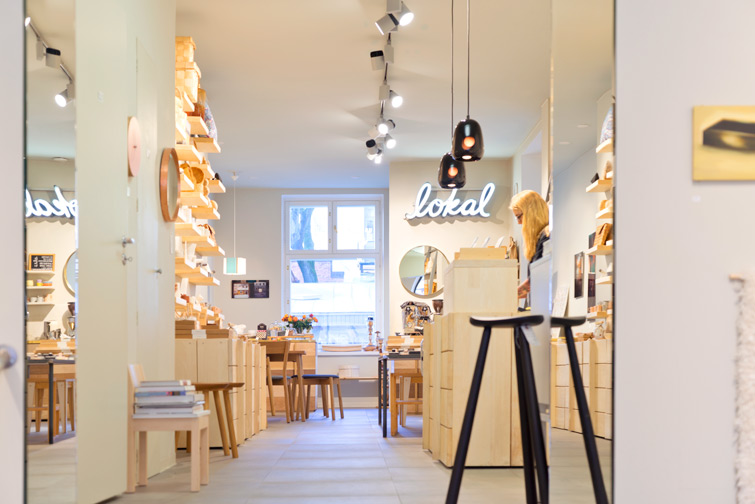 Lokal /// Annankatu 9 /// "A concept store and home to Finnish art, design and craft". Art gallery, design shop and coffee corner.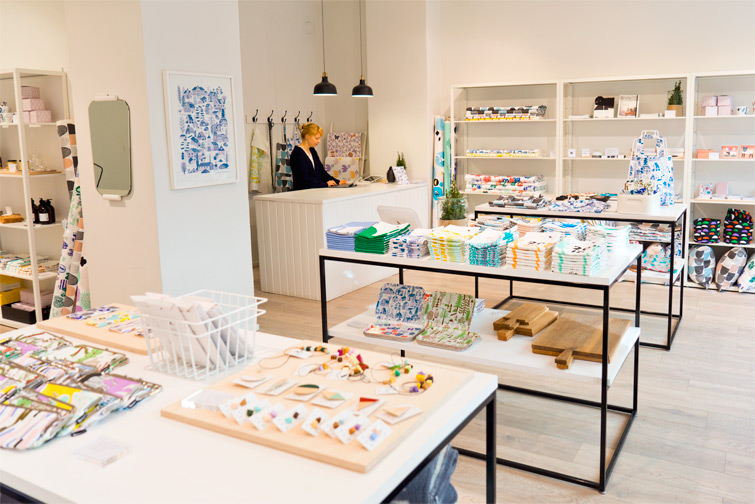 Kauniste /// Fredrikinkatu 24 /// The perfect shop where you can stock up on designy Finnish teatowels, homeware textiles and interior products.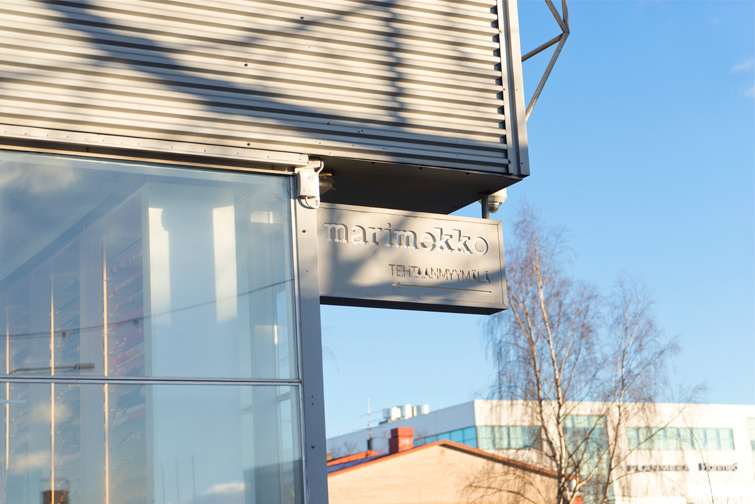 Marimekko Outlet store /// Kirvesmiehenkatu 7 /// Marimekko stores are everywhere in the city center, but to score a bargain, head to the Marimekko outlet store. Samples, previous collections, B products at 30%-50% off. There also a café (closed when we visited), a shop with the current collection and the actual Marimekko factory is there too (no factory tours at the moment though).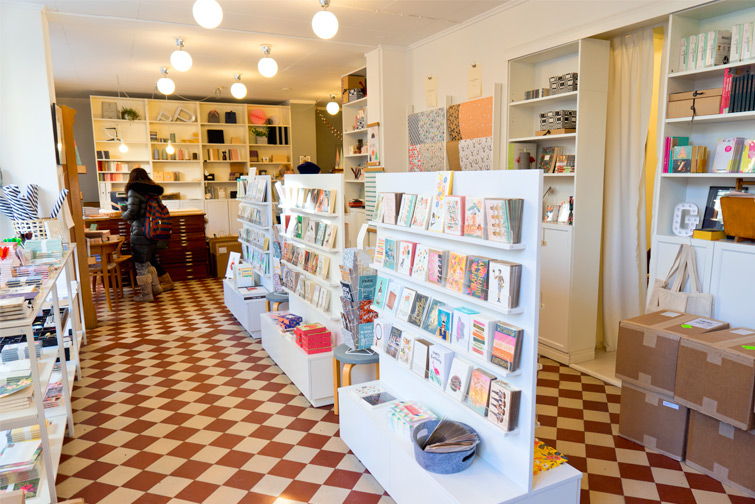 Papershop /// Fredrikinkatu 18 /// Heaven for postcard and paper addicts: Papershop is filled to the brim with notebooks, postcards and accessories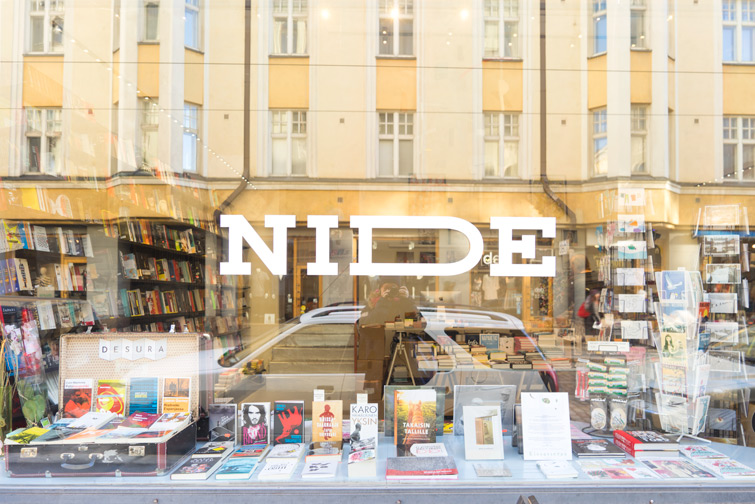 Nide Bookstore /// Fredrikinkatu 35 /// Yes you "need" all the (art/design/litterature) books at Nide!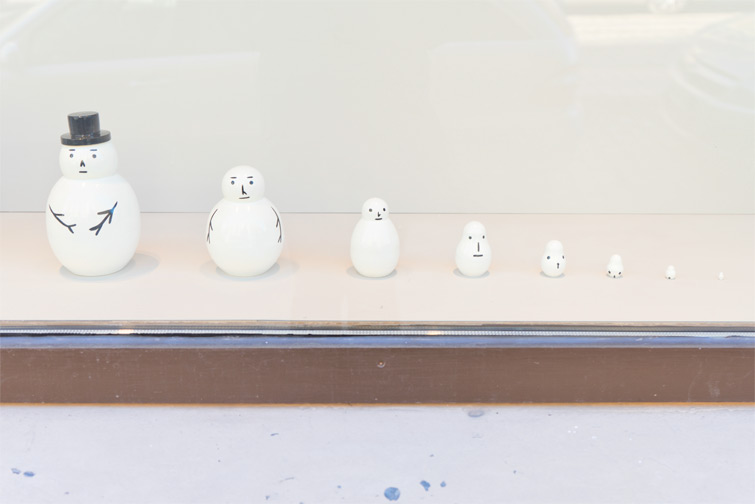 Company x Salakaupa design shop (Secret Shop in Finnish) /// Laivurinkatu 10 /// A little shop with Finnish design secrets in Helsinki. Loved this set of 8 nesting dolls is called "The Life of a Snowman".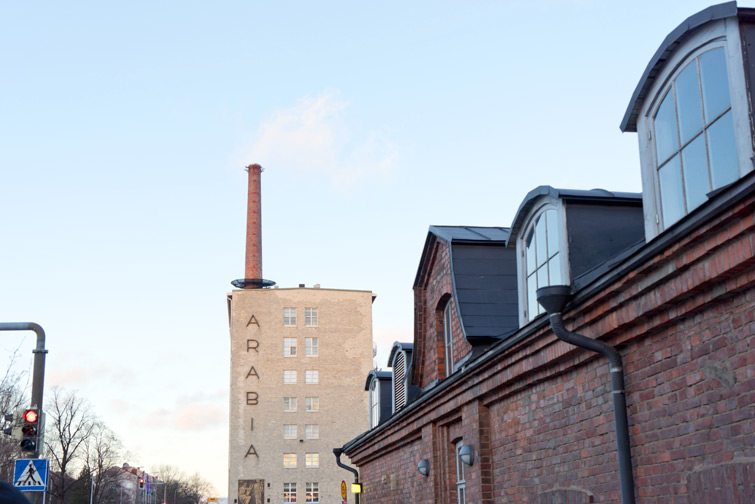 Arabia Center, factory and outlet /// Hämeentie 133 /// Factory, museum and outlet store with Arabia ceramics and products from Iittala, Fiskars and Hackman.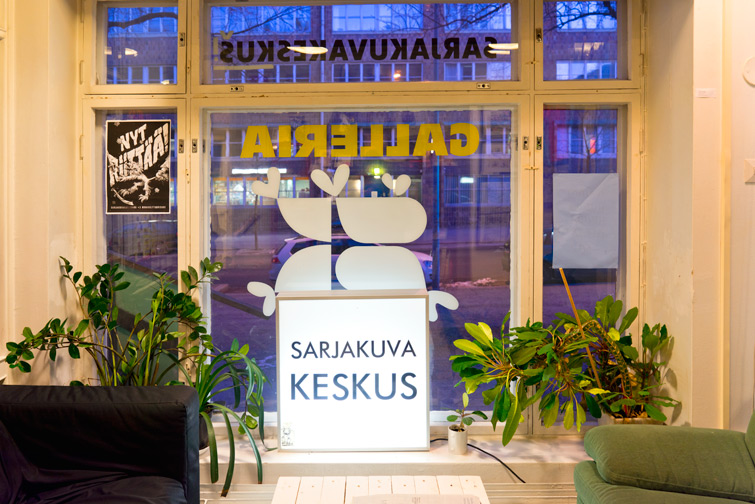 Sarjakuva Keskus /// Hämeentie 150 /// Comic book and graphic novel shop by Finnish artists. Flipping through the books (I'm not a comic reader/fan) helped me to better understand Finnish culture and design. There's always something quirky and unexpected.
EAT & DRINKS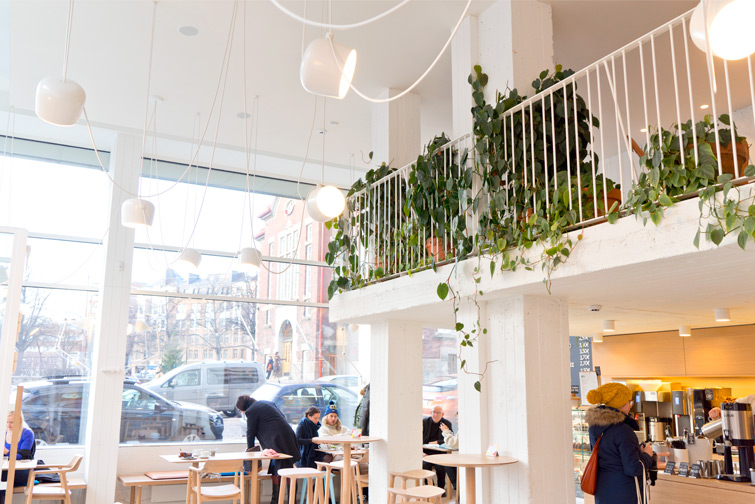 Ipi Kulmakuppila /// Porthansgatan 13 /// Gorgeous café that was beautifully designed by Petra Majantie: a perfect mix of contemporary design, plants, good food and great people. Also a social workspace!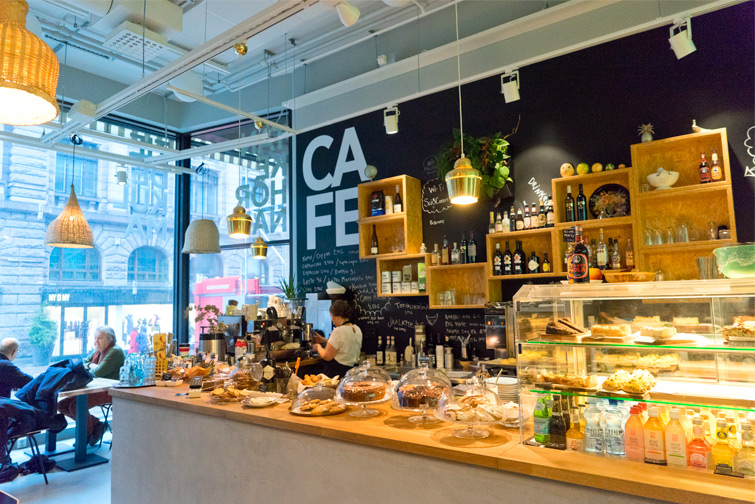 Tiedekulma Think Corner café /// Aleksanterinkatu 7 /// Part of Helsinki University, a meeting place for research and everyone who loves cake and good coffee. There's also a little shop with Finnish goodies. [[more]]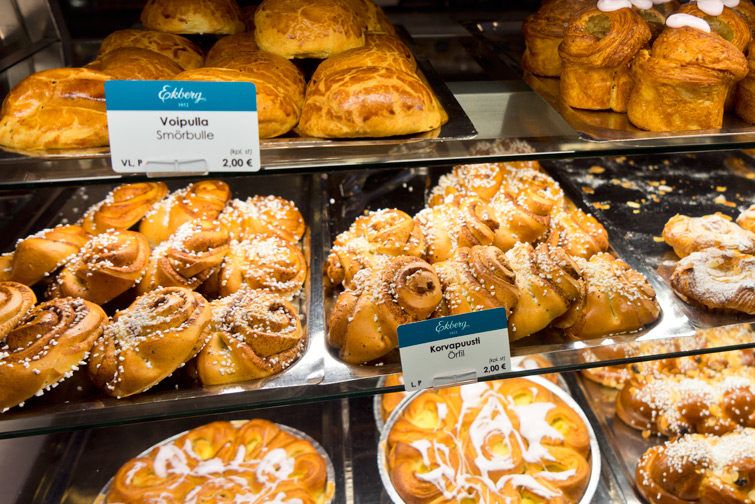 Café Ekberg /// Bulevardi 9 /// Delicious Finnish pastries like Voipulla and Korvapuusti and the best brunch location in town!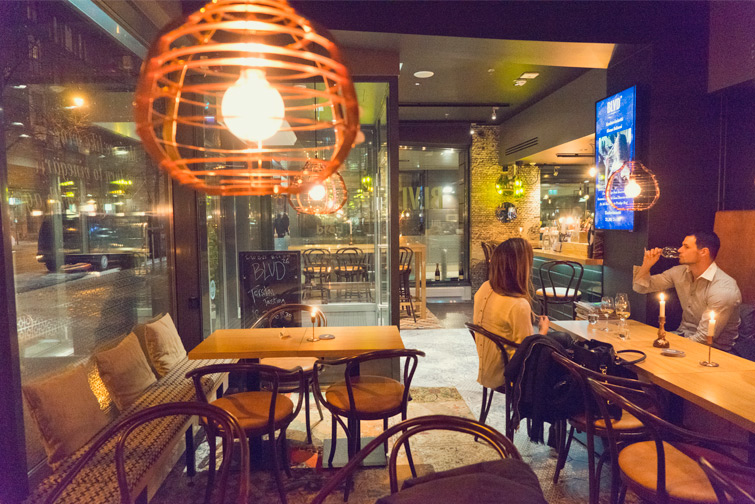 BLVD26 lounge bar /// Bulevardi 26 /// Cozy and nicely designed lounge bar, with a nice selection of wines and friendly staff.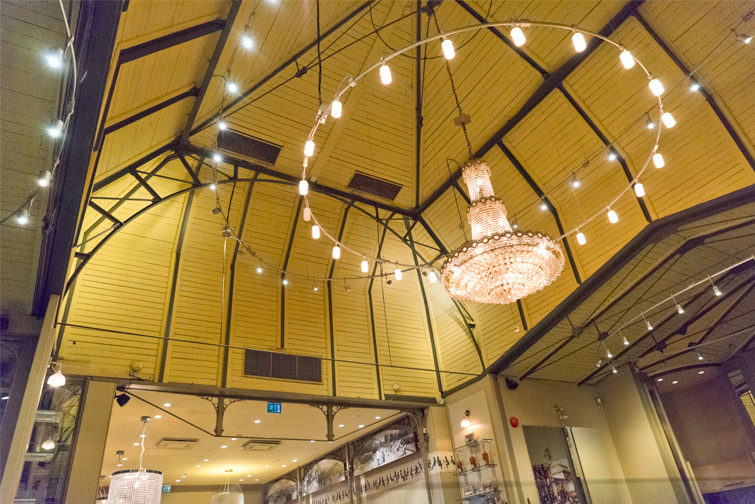 Kappeli restaurant /// Eteläesplanadi 1 /// Iconic restaurant in the middle of a park: it looks like you're having dinner in a mix of a greenhouse (without plants) and a luxurious Finnish wooden farm building. Food is tasty and despite the fancy look it's a very relaxed place to dine.
Other favorites:
Saaga restaurant /// Bulevardi 34 /// Lapland cuisine, try the "Hungry like a Wolf" menu with all kinds of unusual meats (bear, elk, moose, deer, …) Not for vegetarians though.
Naughty Brgr /// Lönnrotinkatu 13 /// Burger joint by a Finnish Top Chef participant with tasty burgers and sweet potato fries.
Meripaviljonki Restaurant /// Säästöpankinranta 3 /// A floating panorama restaurant with traditional Finnish cuisine.
SEE & DO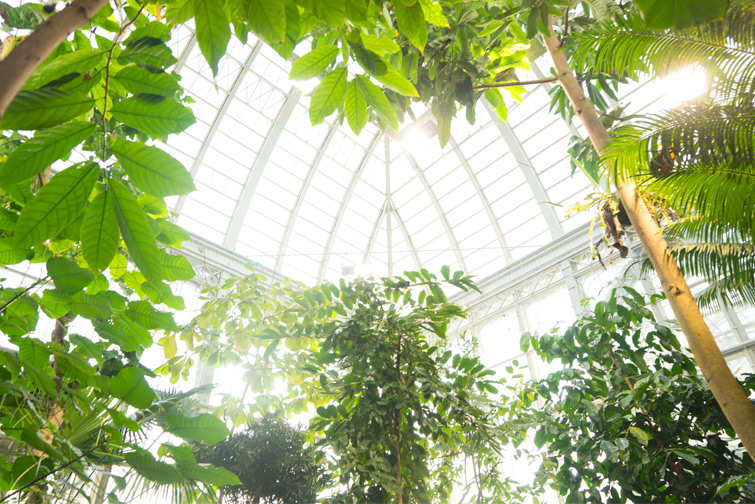 Kaisaniemi Botanic Garden /// Unionsgatan 44 /// A tropical paradise in the middle of the city (see my blogpost for more photos). The outdoor garden was hibernating and covered in snow, I can't wait to go back and see what it's like!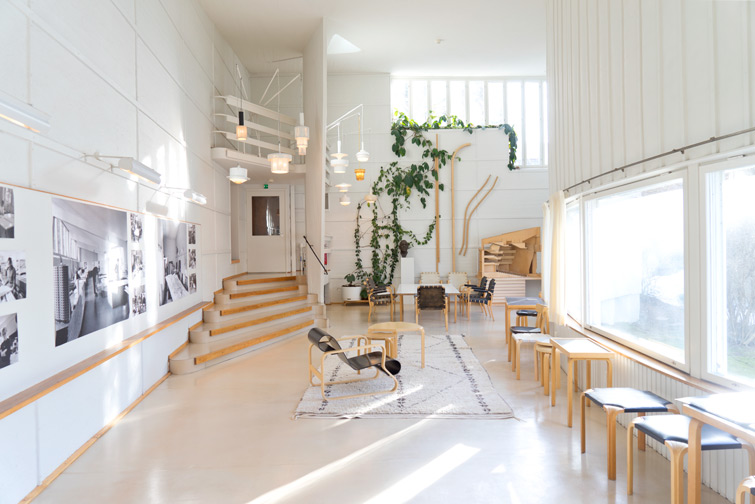 Alvar Aalto Studio /// Tiilimäki 20 /// Together with the Alvar Aalto house: a must-visit when you're in Helsinki. This is where Alvar Aalto used to work with his team on architect and interior design projects all around the world. One of the highlights of our trip.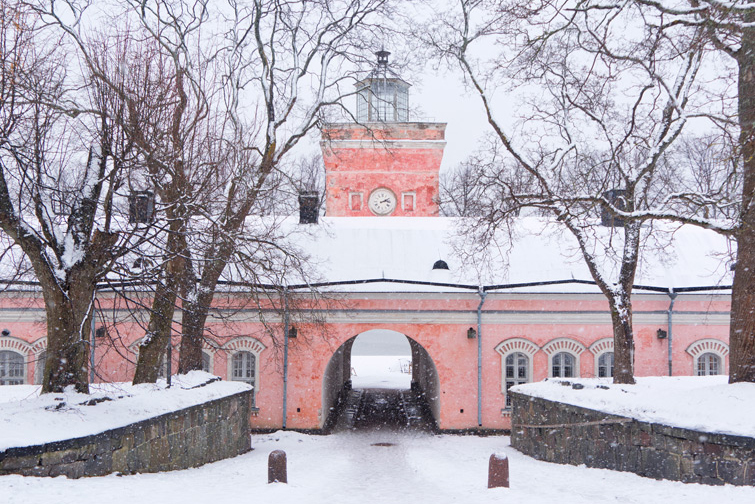 Suomenlinna fortress island /// Only a 20 minute ferry trip from the Helsinki harbour (included in your regional transport ticket) you can walk around this fortified island and discover the history of the island in the museum, or visit the toy museum or one of many cafés and restaurants.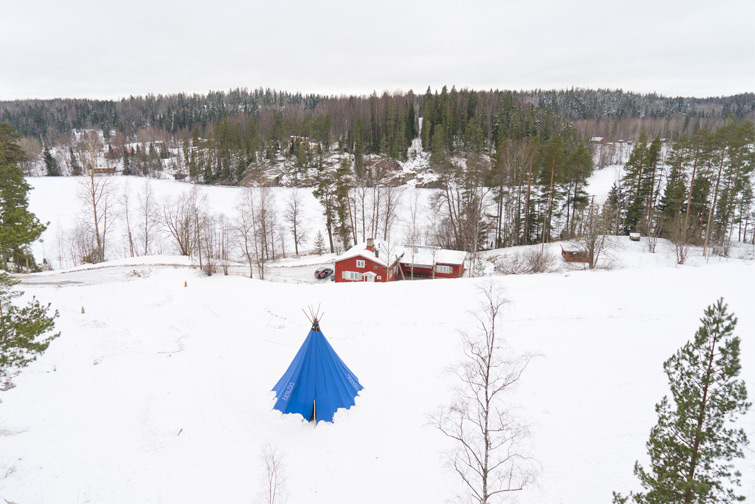 Nuuksio National Park and Haltia Nature Centre /// At an hour of Helsinki by train/bus, you get a glimpse of Lapland: snow, a reindeer park, a nature centre with lots of information and some really nice hikes and cottages where you can rest or grill some food.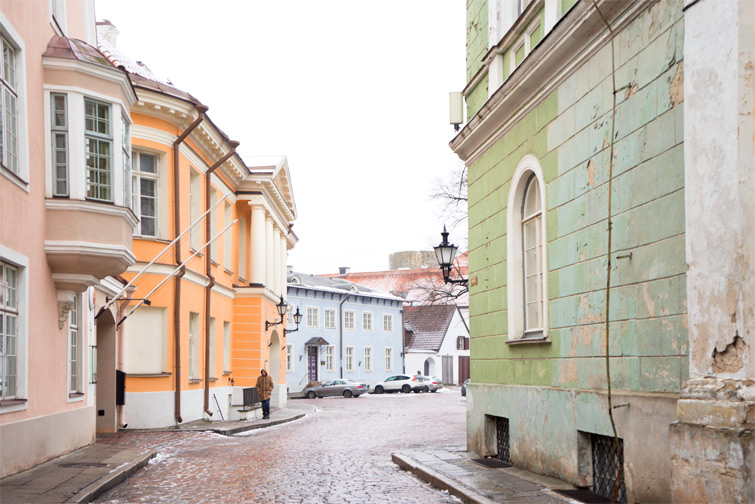 Visit Tallinn /// Did you know that the capital of Estonia is located at only 2 hours by ferry from Helsinki? It's a cute city (with a pastel-colored old city center) that makes for a nice day trip. Tallink Silja offers up to 6 daily departures all year round.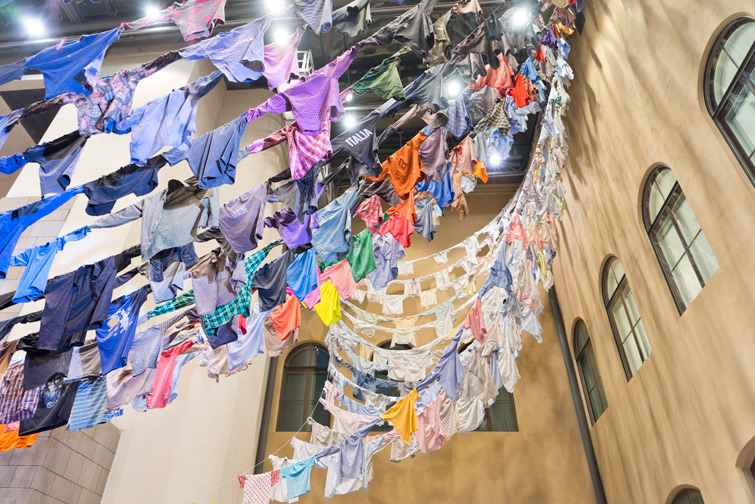 Ateneum Art Museum /// Kaivokatu 2 /// We attended the opening of the Japanomania exhibition and touched a real Rodin sculpture (yes you are allowed to do so!).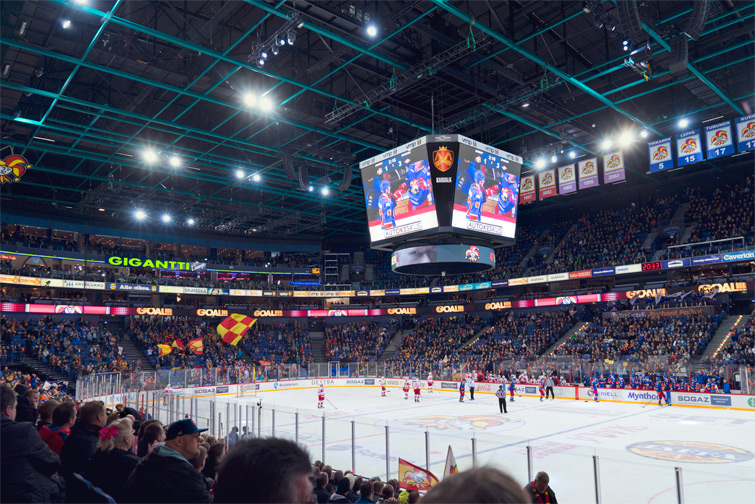 Jokerit at Hartwell Arena /// Number one sport in Finland: ice hockey. We were invited by one of Jokerit's players to attend a game (against Dynamo Moscow) and it was really fun! If you'd like to do something completely different 🙂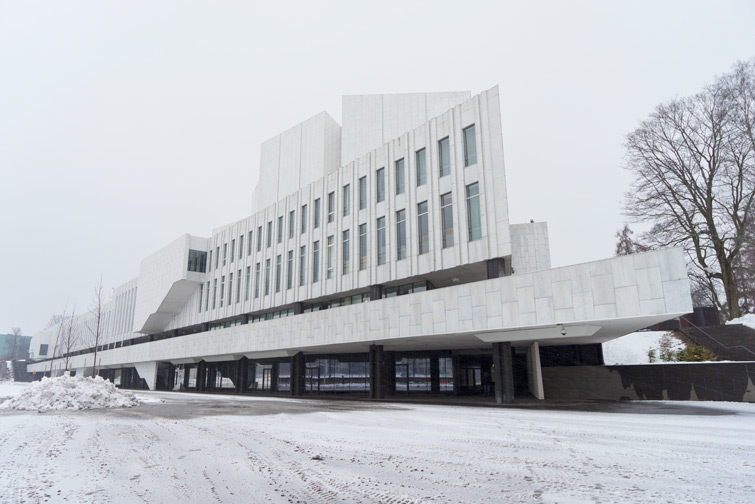 Finlandia Hall /// Mannerheimintie 13E /// Alvar Aalto's biggest masterpiece in the middle of the city, well known for hosting several Eurovision Song Contests. Check the program for concerts and events, it's quite an experience!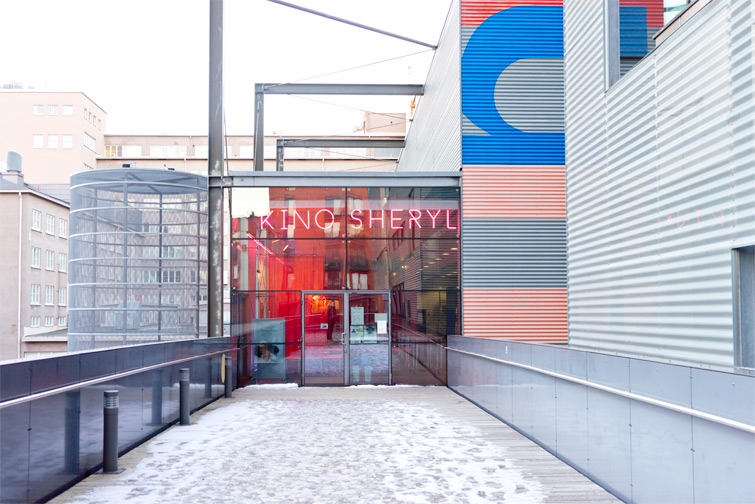 Kino Sheryl /// Hämeentie 135 C /// Surprisingly beautiful cinema with nice neons and lamps in the lobby.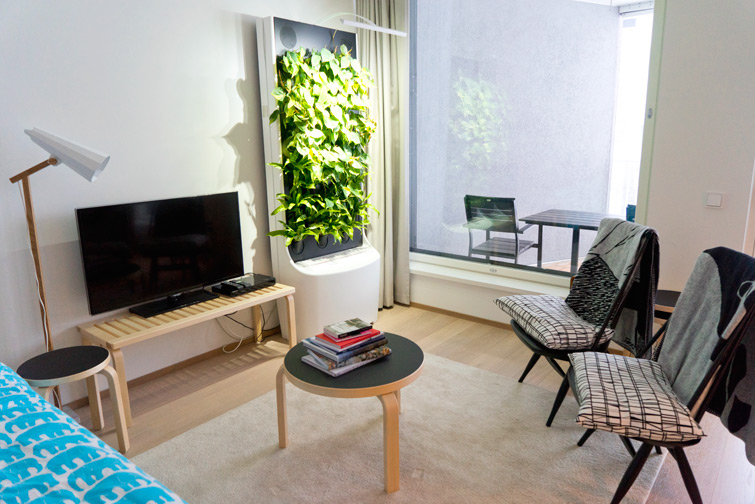 Aallonkoti Apartments /// Alvar Aallon katu 3B /// If you're looking for a central and designy place to stay, I can warmly recommend staying at Aallonkoti Apartments. They are located at only 500 meters from the Central Station with a view over the park and Finlandia Hall. Including your own sauna (upon reservation), private kitchen facilities and spacious balcony. We loved it here!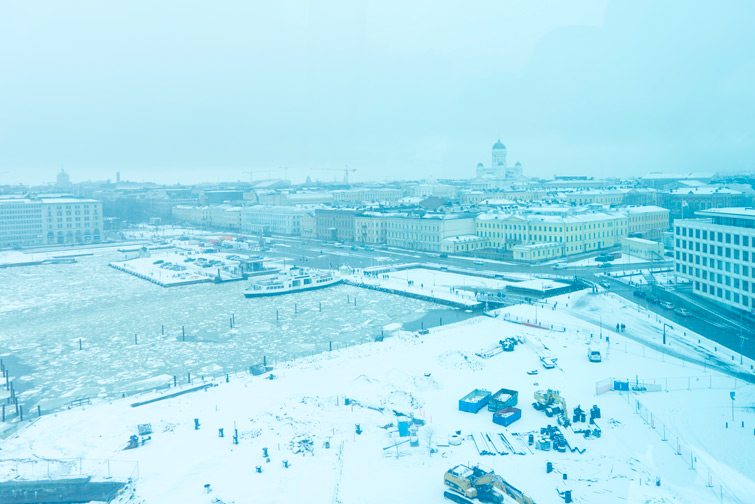 Finnair Skywheel /// Skatuddskajen 2 /// One of the best spots to see Helsinki from above is from the top of Torni Hotel, but you can also hop on board of the Finnair Skywheel and check out the city and harbour (and sea) from above. Also very fun with kids 😉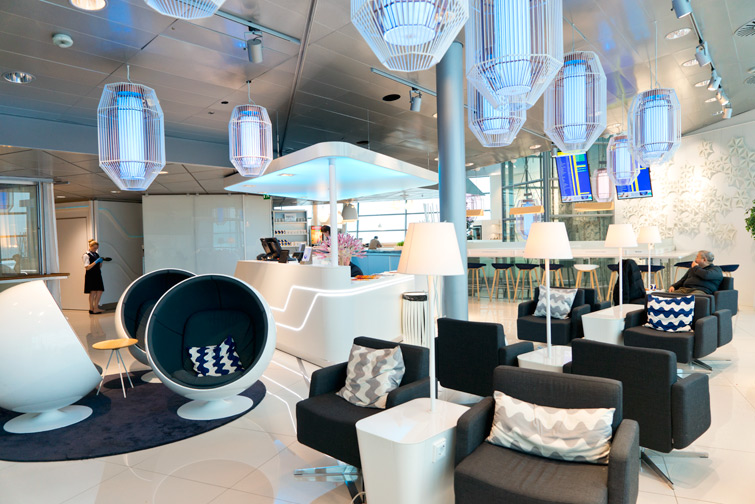 Finnair Lounge at Helsinki Airport /// If you're a Finnair Business Class traveler or card holder you can enjoy the Finnair lounge (including meals, snacks, drinks, sauna, showers, view on the tarmac, and designy hangout). You can also buy a lounge voucher at the airport. It made our time at the airport so much more enjoyable!
A big MERCI to Helsinki Secret for the opportunity to explore this wonderful city. We had an amazing week. By the way you can check out our radio interview on Radio Helsinki here if you like 🙂
If you have any Helsinki tips, feel free to leave them in the comments, because we can't wait to go back and explore some more!