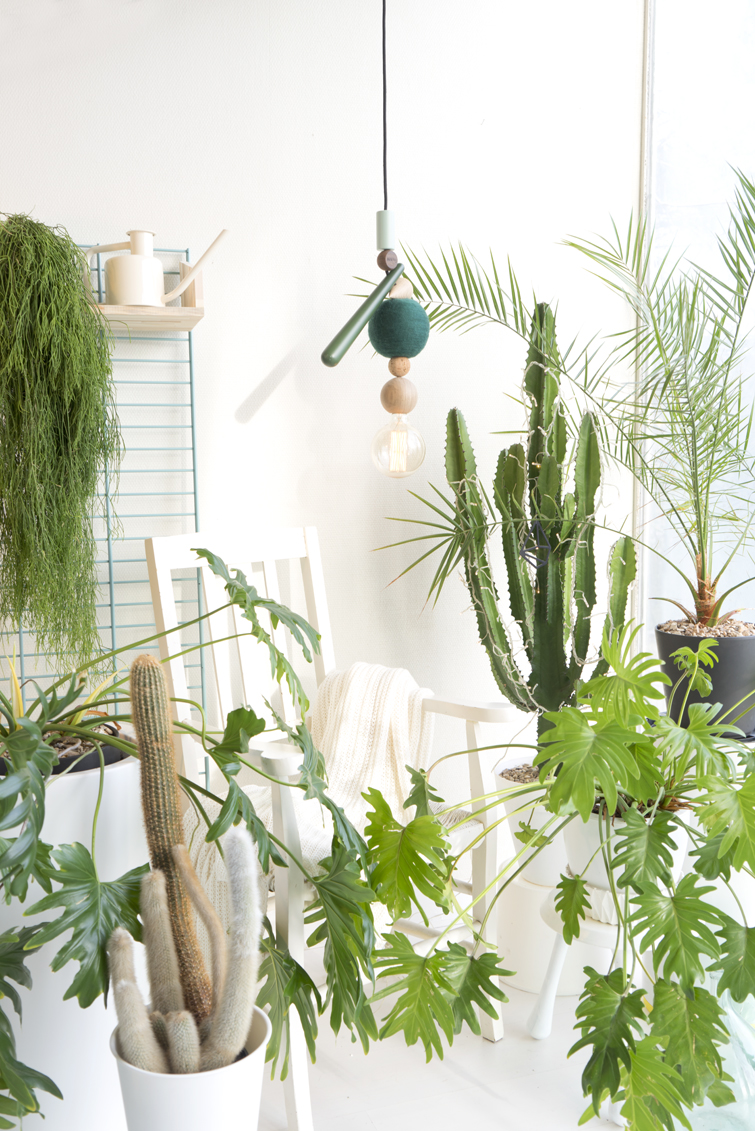 This entire December month seems to be dedicated to Light… and plants… and light! Chasing the last rays of sunlight to take pictures of my plantgang, a desperate need for some lightness in these dark days for the world, watching the Christmas decoration in our city, testing the Philips Hue lamps (you can still participate for a chance to win them!) and today's last Urban Jungle Bloggers topic of the year: Plants & Light.
And to make this Light topic extra special, Igor and I worked together with a young Danish Design company called HAENG to design something special. Meet the limited-edition HAENG x Urban Jungle Bloggers pendant! It is a high quality pendant lamp with a lage filament light bulb that shines bright like a diamond. No seriously, it gives a beautiful warm light that gives an instant cosy feeling to the room.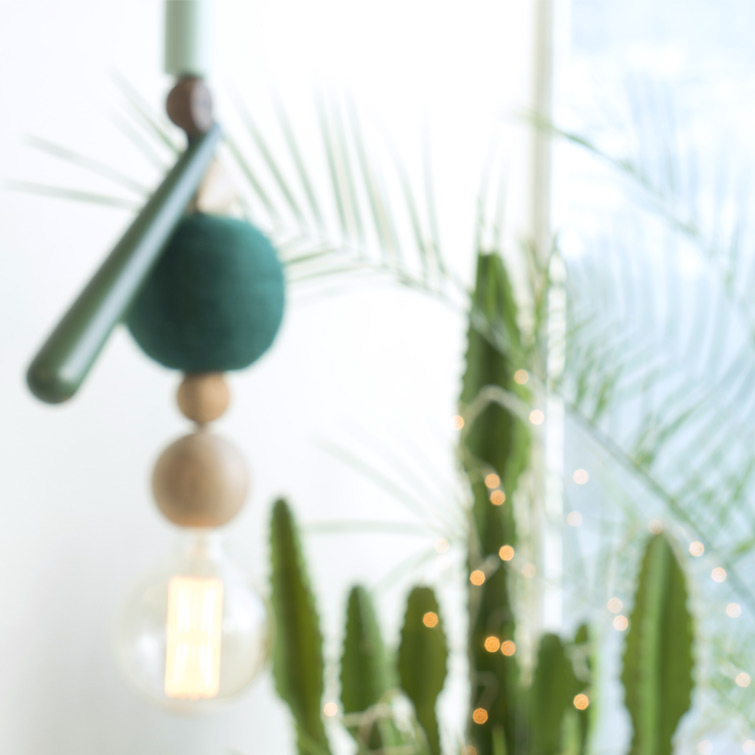 Of course our lamp had to be green: with a mintgreen cylinder, a green stick that creates a dynamic look and a green sphere in super soft merino wool I think we succeeded 😉 The other four elements are in beautiful wenge, walnut, cork and oak and the entire lamp is made and manufactured in Scandinavia!
Our HAENG x Urban Jungle Bloggers lamp is available in a very limited edition of 10, so if you like it, you better be fast 😉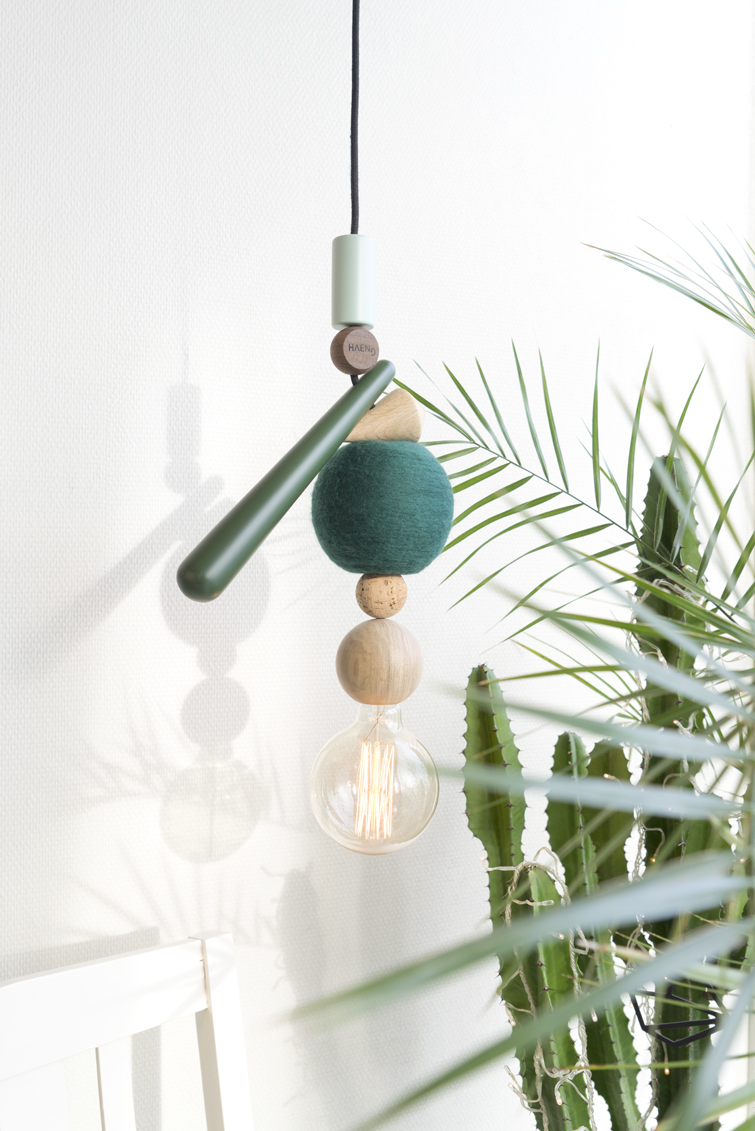 When you turn off the light this is what happens: a glowy and cosy light: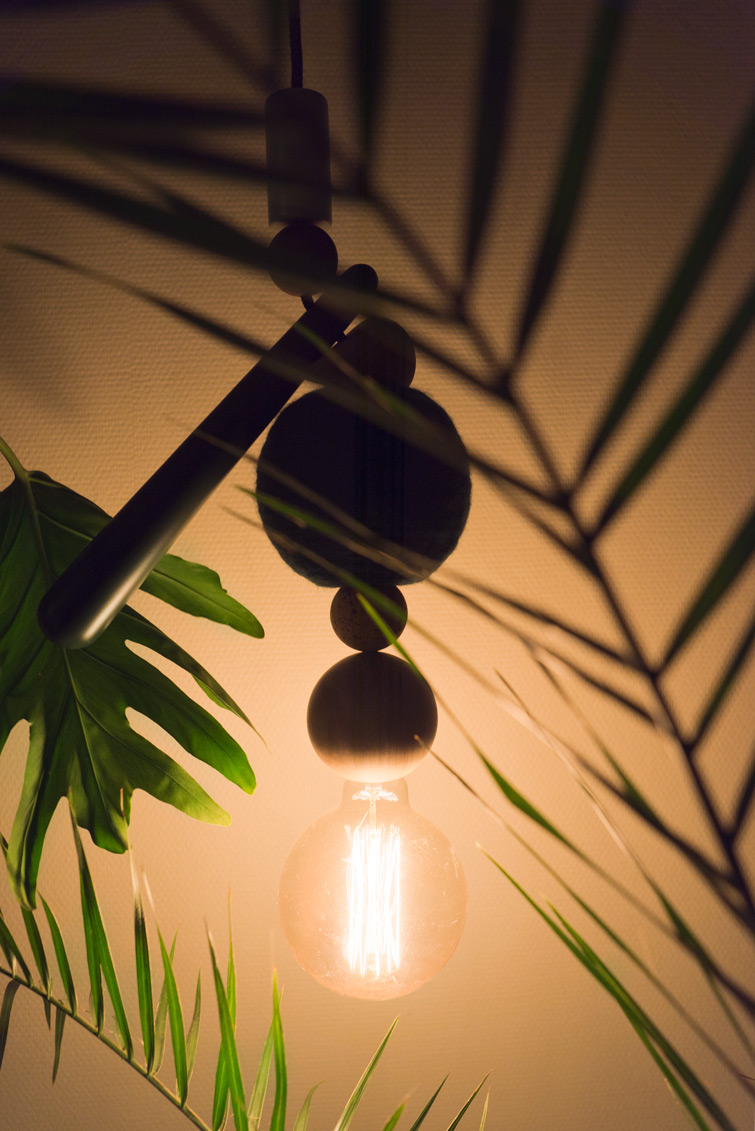 For the occasion I gathered some of my bigger plants: one of the palm trees that I grew from seeds, our Christmas Euphorbia, a Philodendron cutting from our greenhouse, a Rhipsalis, a cactus group and a Philodendon xanadu: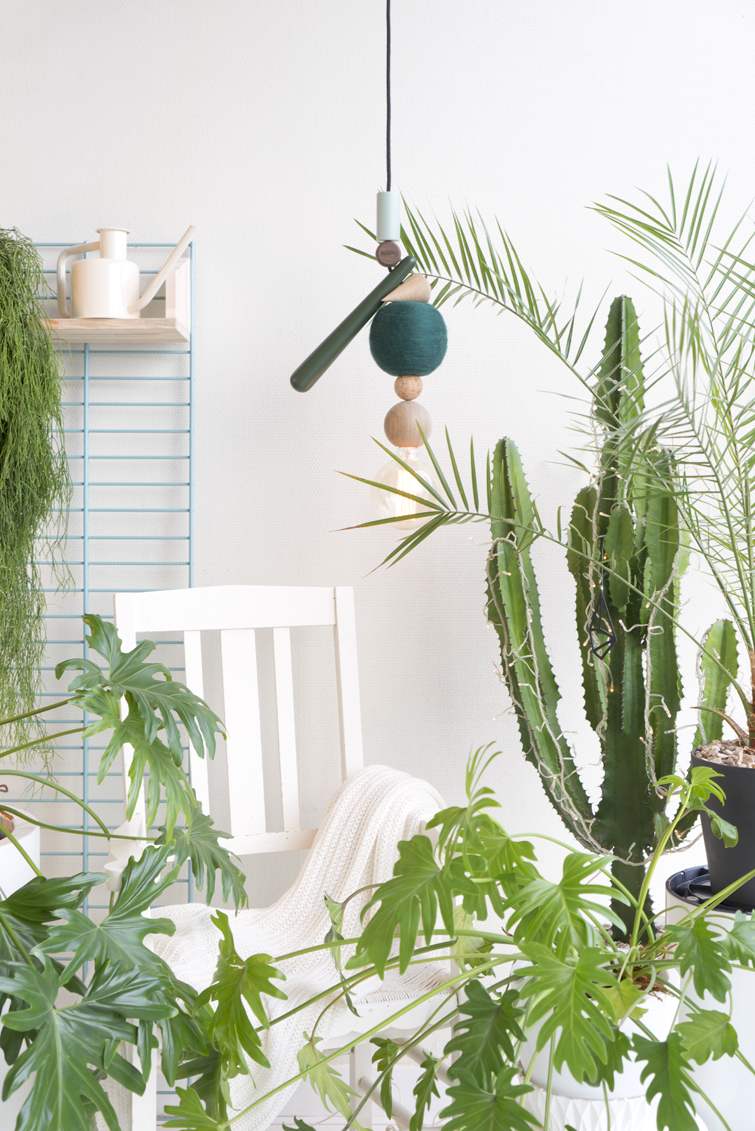 And if you don't really like green, HAENG also creates pendant lights in other colors, with merino woolen spheres in yellow, blue or red, or even without. You can find their entire collection here. And to make your HAENG lamp even more personal, Jakob and Rune invite you into their Copenhagen-based showroom where you can customize your own lamp. Choose the shapes and colors you want for your own unique design pendant!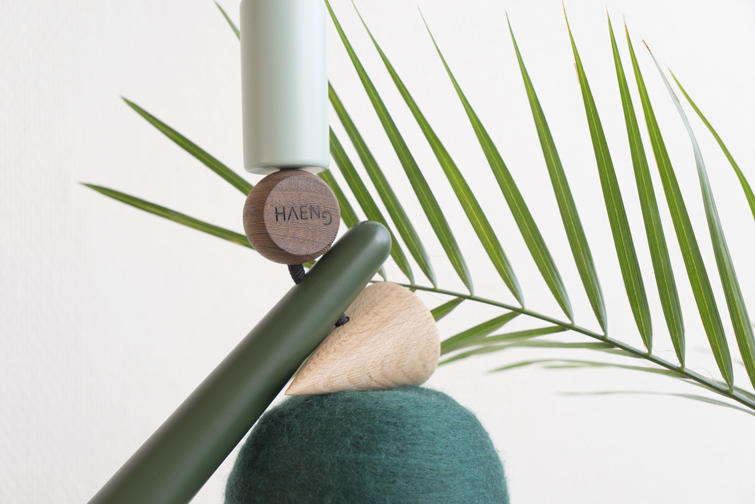 And here we are, the last blog post of the year! Next week I'm on holidays, enjoying some much needed rest after this whirlwind year 2016. It's been intense, exciting, exhausting, surprising, overwhelming and beyond amazing! Thank you for reading my stories the entire year! And for all the support I received from you in person or digitally. Merci mille fois! I wish you a wonderful Christmas and lots of of LIGHT for the New Year! See you very soon!

Urban Jungle Bloggers is a monthly series hosted by 2 bloggers: Igor (Happy Interior Blog) and Judith (JOELIX.com). Every month we share ideas to create an urban jungle through styling ideas, DIYs and green tips & tricks. You can find additional inspiration on our Urban Jungle Bloggers Pinterest board and keep up-to-date via Facebook or Instagram. Want to join? Find out how on our website and use #urbanjunglebloggers on twitter and instagram. Let's bring some green into our homes and blogs!