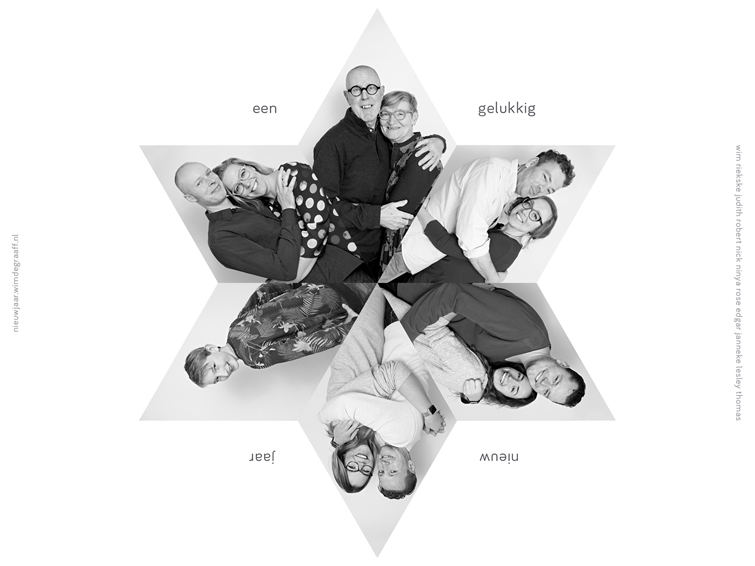 Een gelukkig nieuw jaar! Bonne année ! Happy New Year!
For the world, I hope 2017 will be peaceful and with lots of love and common sense. For you and your loved ones I wish it will be filled with joy, love, energy and surprises.
Our family's New Year's card is one of these projects that's very close to my heart. My papa took the first photo in 1980 and in 2003 I joined the team. This year was the fastest card we ever made. The studio was set up in no time: 11 people, 5 hugs, 6 photos. One "star shape" and bam: the 37th card in da pocket! You can view all our cards here!