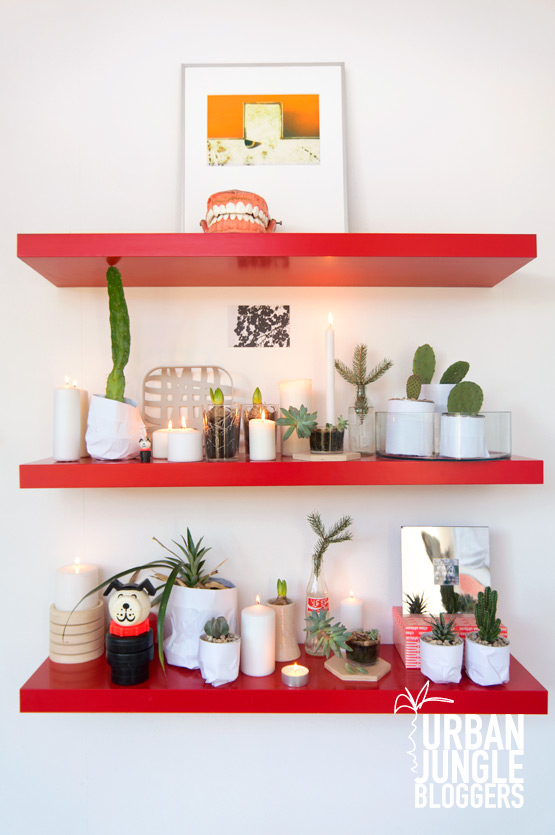 Thank you for taking a moment to visit me today. I know December is such a busy month, but I'm glad you took a little break to check our Urban Jungle Bloggers posts! Igor and I decided upon styling a green festive decoration vignette, so here we are!
When I took all my plants from our greenhouse to their winter storage a few weeks ago, I thought it would be nice to put some in our cinema room in stead. To make them blend in with our bright interior, I wrapped all their planters in basic white paper. I started with my dear apple tree and couldn't stop wrapping, it's really addictive. I felt so very Christo x Martin Margiela 😉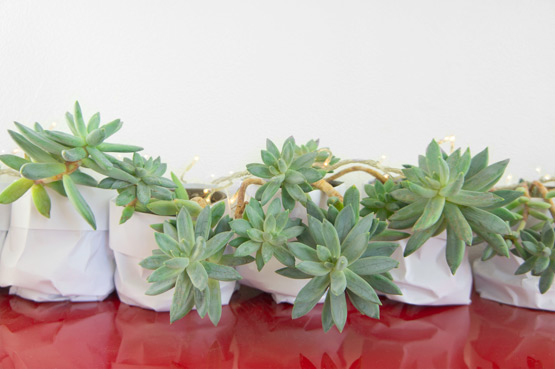 To the thirty plants I wrapped, I added some very simple decoration: no *bling-bling* but basic white candles, a few hyacint bulbs, a light string and a couple of pine branches. I very much liked our real christmas tree last year, so I'll probably untangle some light strings this weekend and put up the wooden xmas tree as well. Very cat-safe!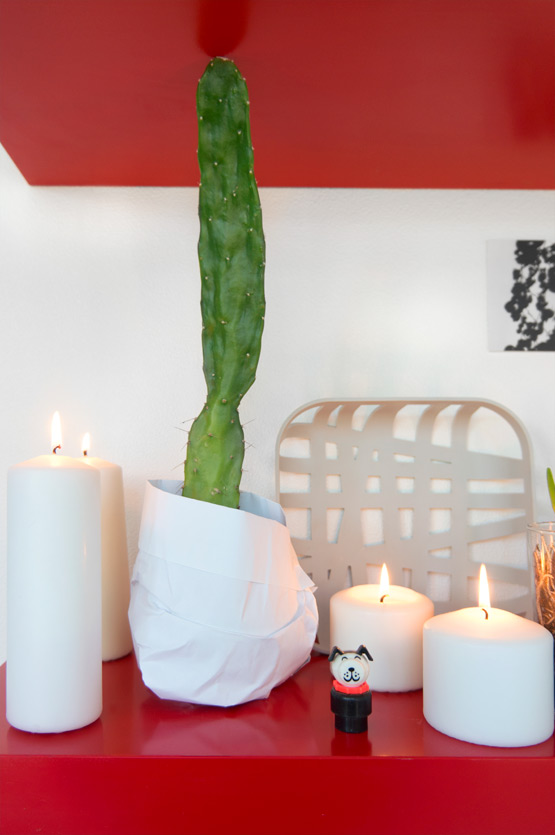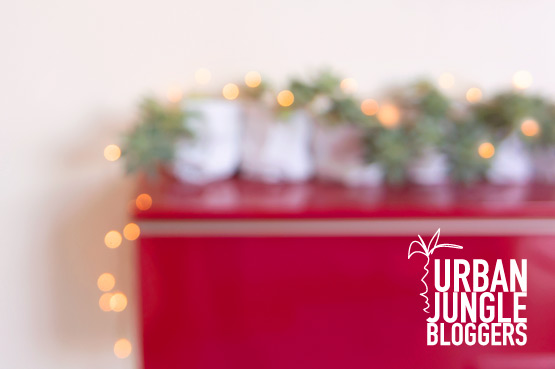 Oh and I couldn't helpt but add some Lego trees and a snowman at the roots of my apple tree 😉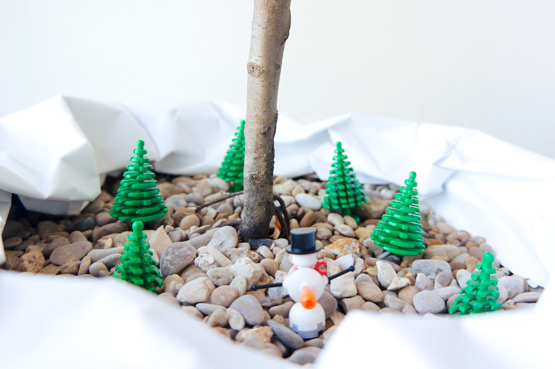 I'm very curious about your christmas decoration. I've seen lots of nice previews on instagram already. Will you show us yours too?
Also check out UnDueTre Ilaria and Fluxi on Tour and Peg London and Mouseblossom and Emerald Green Interiors and Madame Love for more festive decoration!

Urban Jungle Bloggers is a monthly series initiated by 2 bloggers: Igor (Happy Interior Blog) and Judith (JOELIX.com). Every month we share ideas to create an urban jungle through styling ideas, DIYs and green tips & tricks. You can find additional inspiration on our Urban Jungle Bloggers Pinterest board. Want to join? Use #urbanjungle on twitter and instagram. Or let us know and we'll send you a mini-kit with all details. Let's bring some green into our homes and blogs!