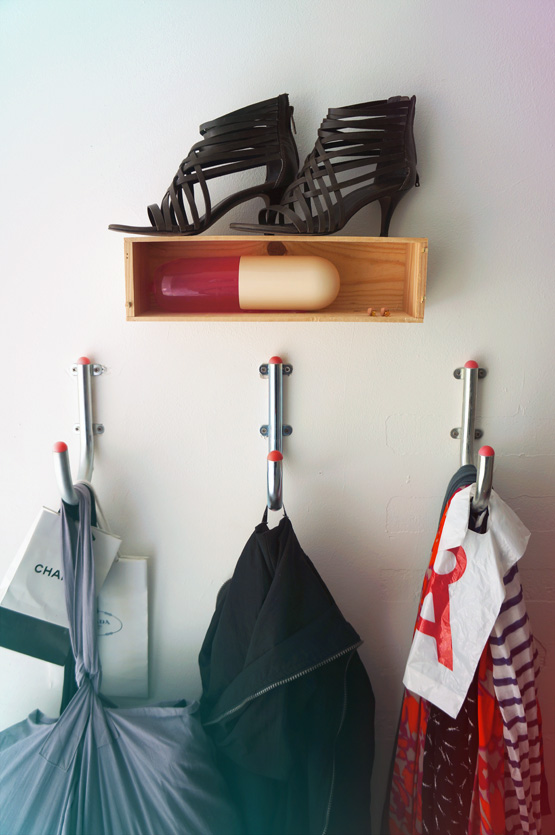 Studio Sapique counts 27 spaces, so when we determined their functions there just HAD to be room for a proper dressing. We dedicated an entire room to our wardrobe and started by using a mobile coat rack. But light & dust deteriorates clothing so fast, that we bought 3 huge Ikea closets which we customized with paint & winecorks as doorknobs. The 3 simple J-hooks are perfect for scarfs, belts & bags.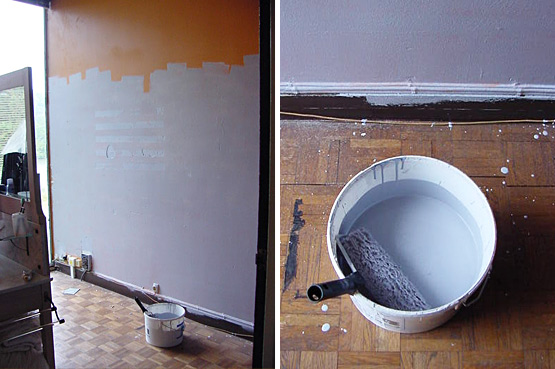 The dressing room used to have 2 orange and 1 dark brown wall which matched the dark brown plinths. I always dreamt of a lilac/grey dressing room and mixed the perfect color myself. Finally, when we redid the plaster ceilings and flooring, this perfect color disappeared under a fresh layer of white paint. As soon as I'll be fully motivated again, I'll paint it back to this beautiful lilac/grey color, as I liked it much better.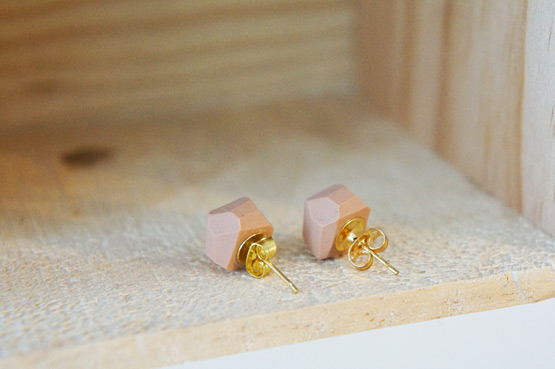 In the wallmounted wooden wine box (a super fast DIY storage idea!) lay these supercute geo earings by A Merry Mishap. I don't wear earrings (no ear holes) but I wear them on my shirt as tiny brooches. Aren't they cute?