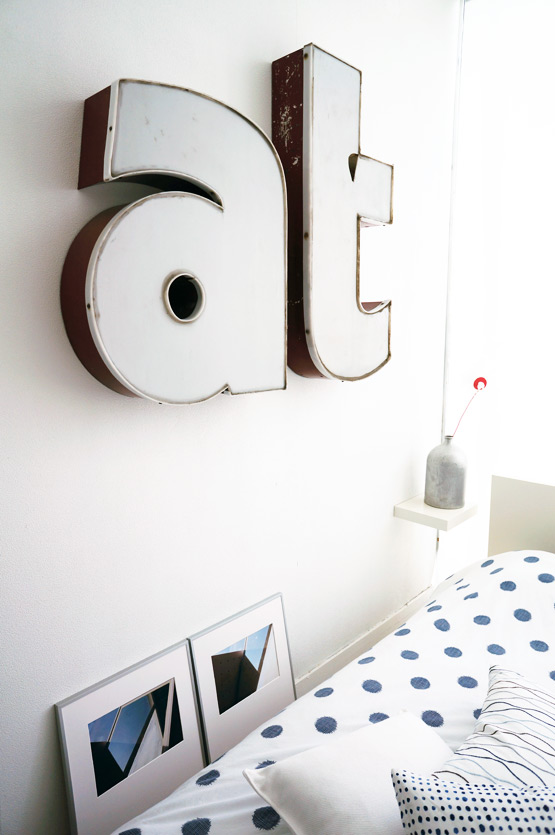 Remember the vintage neon letters in our guestroom that deserved a blogpost on their own? Well here it goes.
When we settled in our village in France 10 years ago, I fell in love with the signage of an abandoned restaurant nearby. The typography was so beautiful!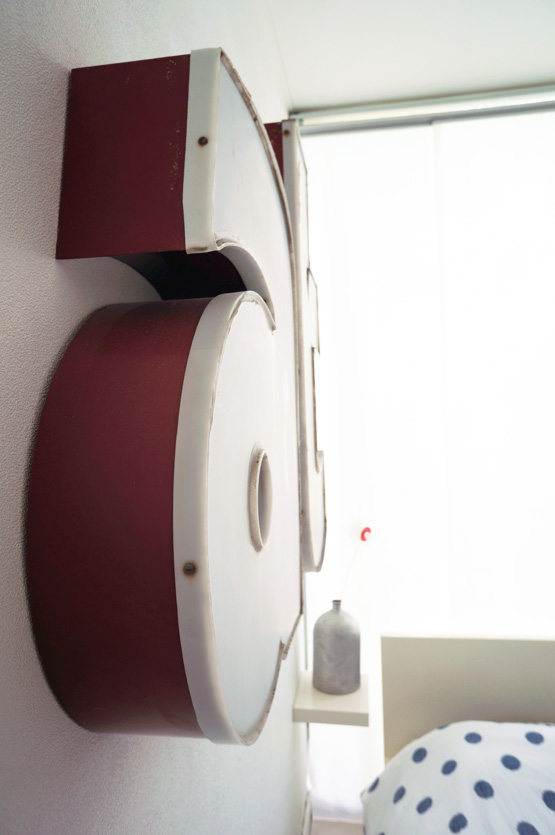 During the renovation of the restaurant many years later, we asked the constructor if we could buy the signage. He refused and told us to dismantle the letters ourselves the same afternoon if we really wanted to have them, as they would be demolished first thing in the morning.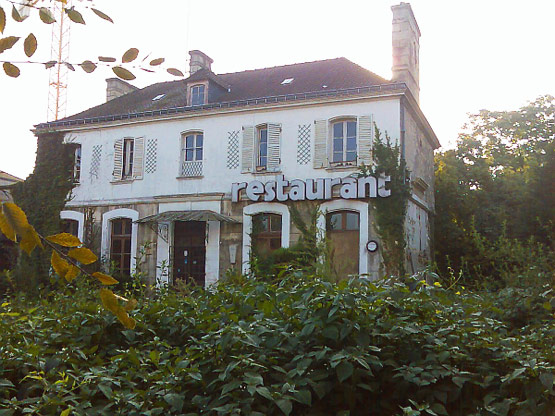 The metal structure of the signage was HUGE and very heavy. With a lot of help from our neighbours, the structure was hoisted up with a wrecker truck and transported to our parking lot.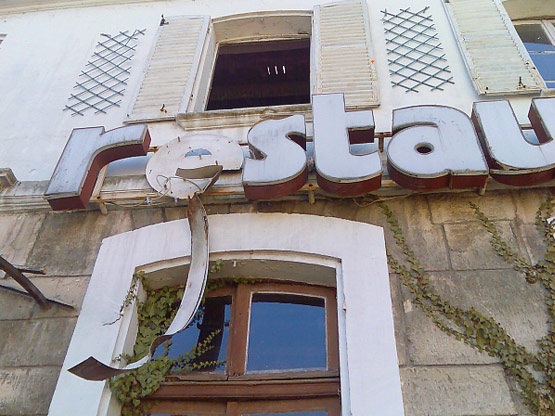 From there we detached the individual letters. After a good cleaning they now make a nice wall decoration in our guestroom. I'm still considering what to do with the r e s a u r n t. Any suggestions?