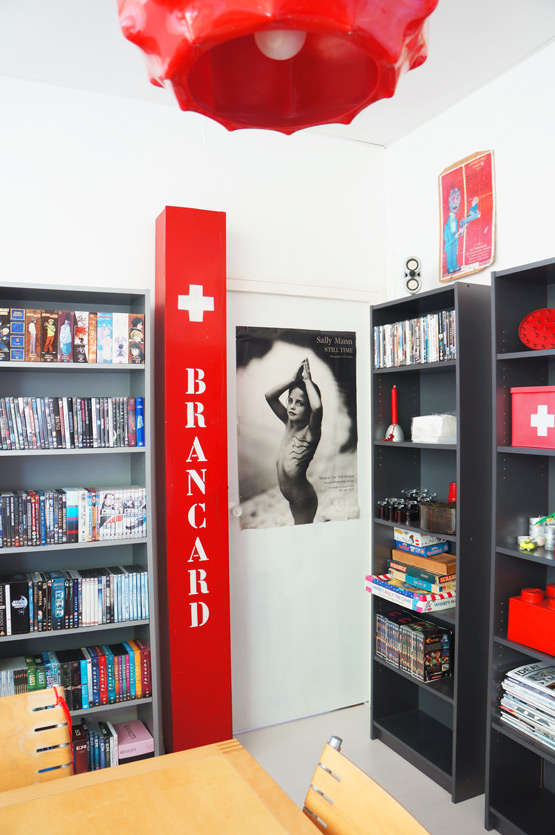 Studio Sapique used to be a factory where chemicals were treated. Even in the 60s this meant safety regulations. In the laboratory they had a required chemical shower in case anything went wrong (you can see the red shower head in the Billy on the right). There was also a big blue fire sand bucket filled with dusty sand.
And near 1 of the warehouses stood this bright red steel brancard case. It still contained the original canvas emergency stretcher!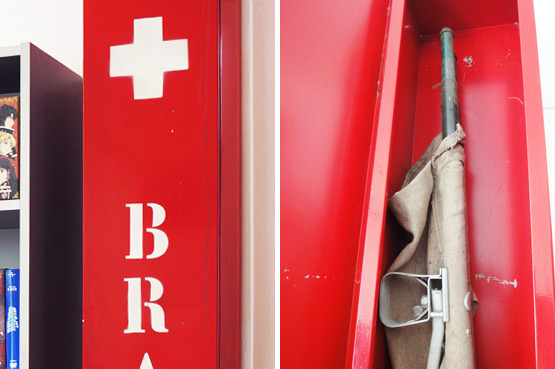 This big red case was probably the first thing we saved on our 1st day here. It wasn't attached to the wall or anything, so it was very easy to manipulate. It was still in great shape with some tiny scuffs and now fits perfectly to the red colors in our cinema room.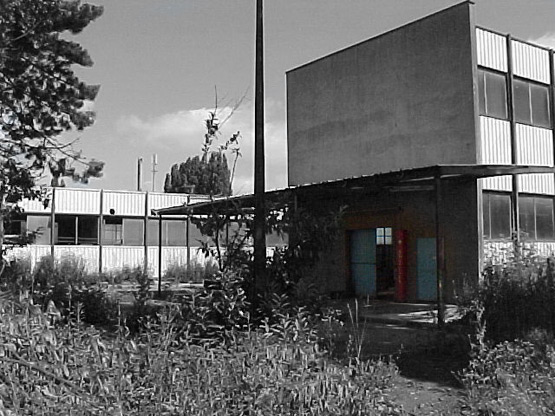 I bet French firemen in the 60s were super muscular, because the canvas stretcher is so very heavy. Add a human being and they'd easily carry several dozens of kilos!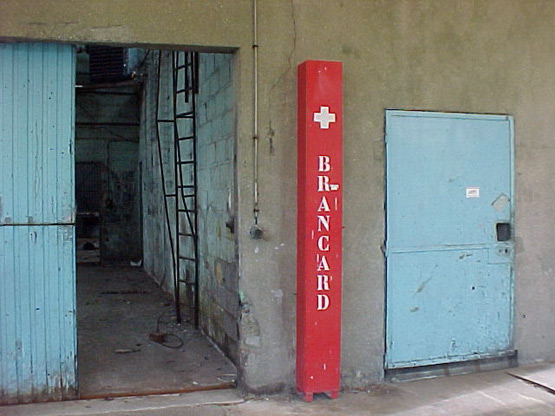 Want to see more stuff we discovered at Studio Sapique? Click here for the entire Vintage Sapique series!