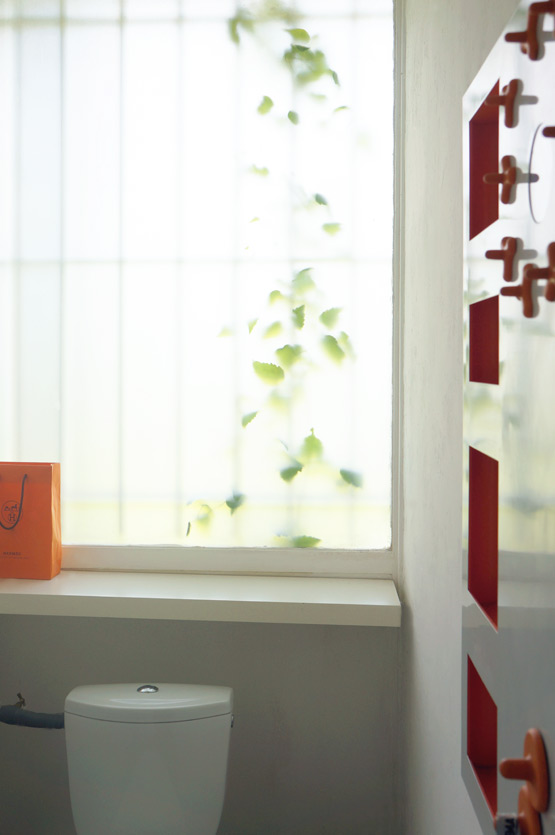 High on our renovation-wishlist is our bathroom. When we moved in in 2004, we installed a temporary shower cabin & renewed the toilet. But we dream of a real bathroom with tiles or tadelakt, a double shower and enough place to store new towels. I created this Pinterest inspiration board for our new bathroom…
The toilet in the office downstairs ( as seen above ) is another story. After some cleaning, a new toilet, some plumbing and accessoiries it was quite okay. The "only" thing that needed some work, were the beige walls.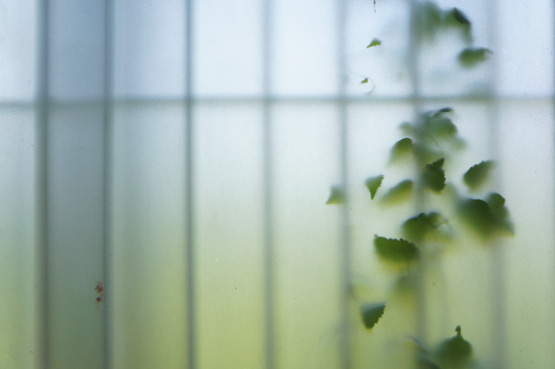 The patterns of the different layers of paint & plaster were cool. I saw so many faces in them. Like Marge from the Simpsons in the one below. Do you see her?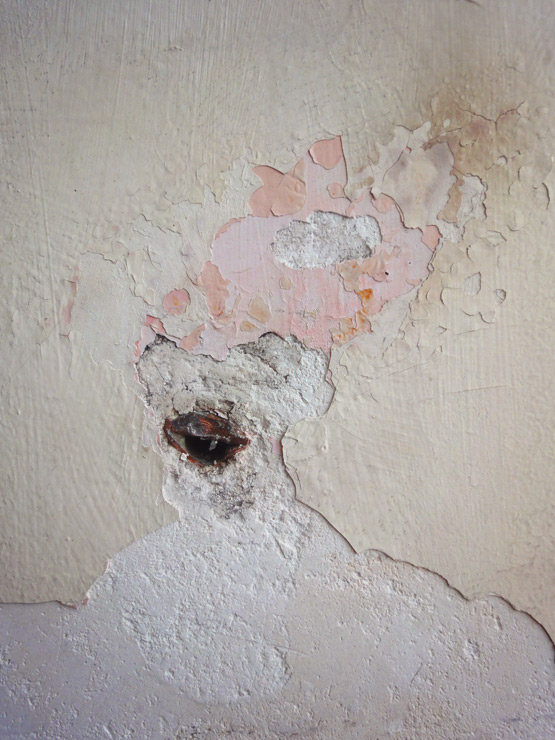 Even though I enjoyed these patterns on the walls, something needed to be done! As a surprise, my parents took care of the problem during our trip to Scandinavia. When we returned home, a bright white toilet room awaited us!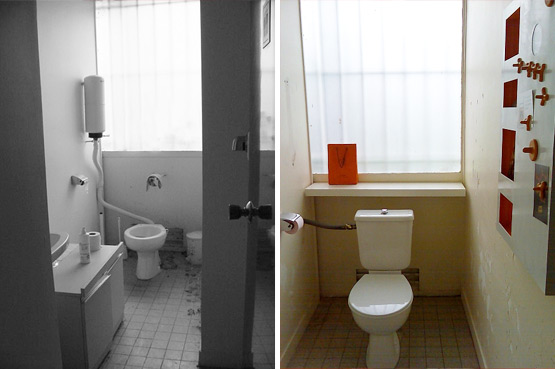 Above is what it looked like in 2004 ( left ) and a few years later ( right ). And below how bright it is now: