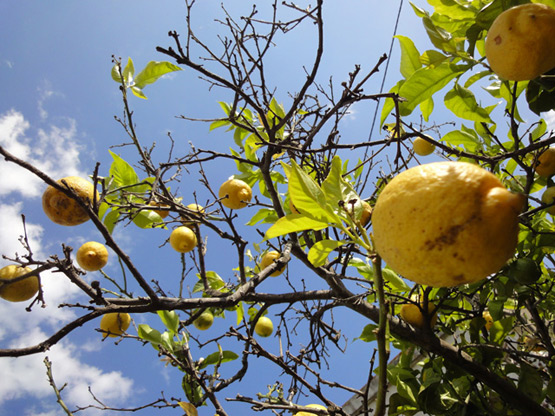 Let's go back to sunny Corsica!
With a short stopover in Lyon we headed to Corsica in may 2010. Lyon is cool: it's urban & charming and not as big as Paris. We had a delicious salad with local ingredients & the best artisan lemonade ever at Ninkasi, a super cool place where you can enjoy live music or dance to the tunes of ultra hip DJs. We also saw l'Arnacoeur, a French romantic feel good comedy in 1 of the Part Dieu cinemas, strolled around Vieux Lyon, the old city center, and took a random bus to one of the outskirts and back to the city center. Just some easy sightseeing.
Where Lyon is cool, Corsica is bliss. Lots of sunshine, beautiful views, peaceful beaches, stunning landscapes, delicious food, amazing smells.
► The cactus plants near the Pointe de la Chiappa grow like crazy. The cactus freak in me chopped off a few leafs wearing gloves, which became totally unusable because of all the spines sticking through.
► Water won't get any more turquoise than near the Lavezzi islands.
► Water cannot get any purer than in the Gorges de la Restonica.
► Our favorite beach was Cala Rossa: sophisticated & empty ( in may! ). Palombaggio was nice as well.
► Wild pigs are fun and make the weirdest sounds. And then they end up in the excellent dry sausages and hams. Corsican brocciu ( pronounce broutch: goat cheese ) and canistrelli: dry biscuits with lots of different flavors, are yummy too!
► When you feed the local wild cats some leftovers, they'll grow twice as big and keep coming back for more ( duh! ).
► Corsica smells goooooood, maquis grows everywhere: it's a variety of wild herbs & grasses: hmmmm!

► The mountains of Bavella are so craggy, but also the perfect backdrop for some serious hiking ( Grande Randonnée 20 ).
► The leather sandals & bags & summerdresses at Karma Koma ( in Porto Vecchio ) are super cute!
► Most village signs are bilingual ( French & Corsu ) but in Cap Corse the French versions are erased with black paint. Although the nationalist sentiment is quite clear, people are friendly & proud of their terroir.
► Burning car tires & blocking main roads is just another way of showing that Corsica should never be a holiday home.
► The idea of processionary caterpilars makes me itchy. Seeing them makes me scratch for days… brrrr
► The Corsican horticulturists are the best I've ever seen: they have all my favorites: olive trees, cactus plants, succulents, palm trees…
► If you're a sailor and die near Bonifacio, the cemetary on the top of the village is the most fabulous place to be buried.
Ohhh I dream of going back… soon! And you? Have you ever been to Corsica?