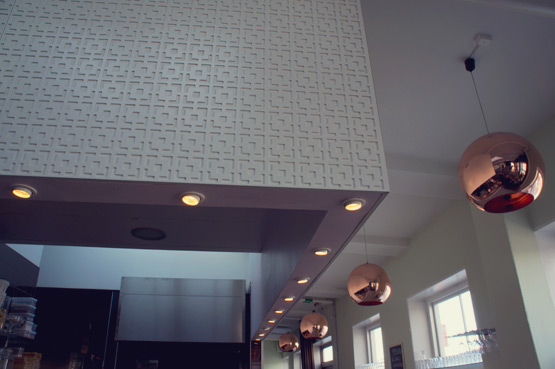 My eye spotted lots of copper in Stockholm. It's such a trendy "color". Just before leaving for Sweden, I read this lovely style report on Modern Copper by Chloé Douglas on Rena Tom's blog. Maybe it unconsciously opened my eyes to copper?
Above the famous Tom Dixon suspensions at restaurant Hjerta. And there's copper on their bar as well: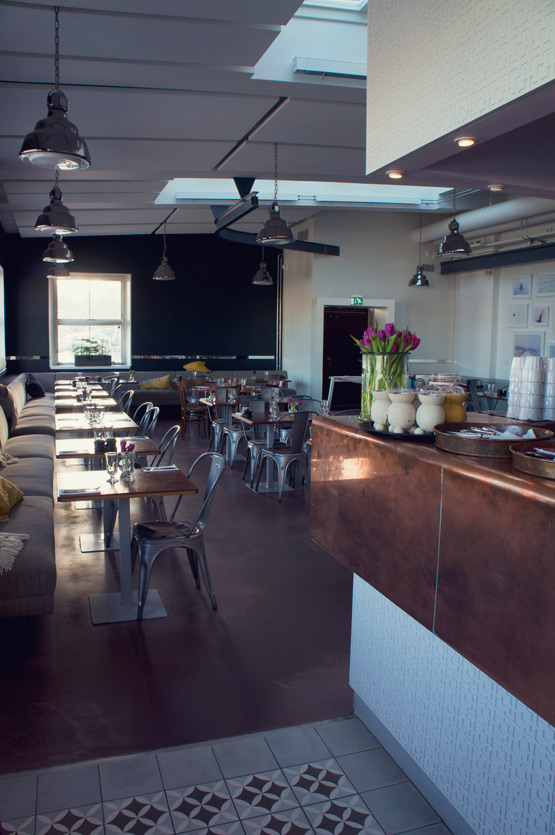 And David Taylor's concrete & copper candle holders, spotted at Konsthantverkarna: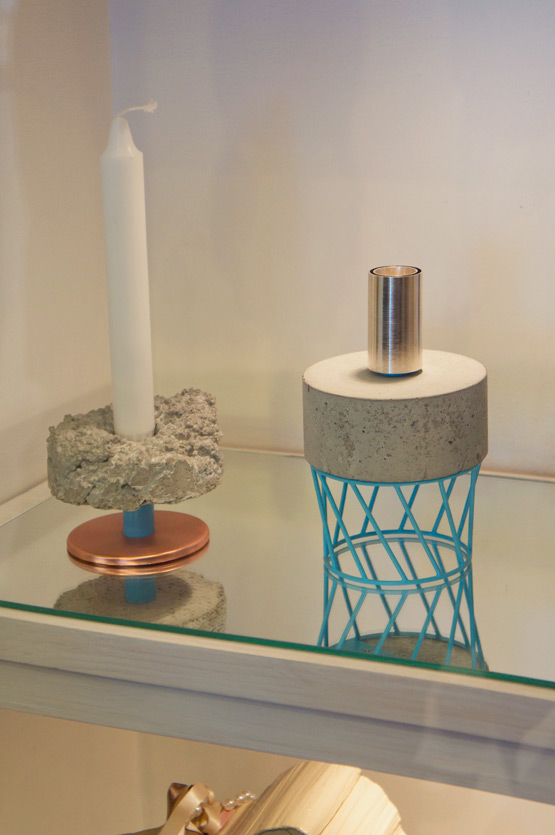 And more suspension lights in copper: these are called Levels by Form Us With Love and won the Form+1 Award for best new product at the Stockholm furniture fair.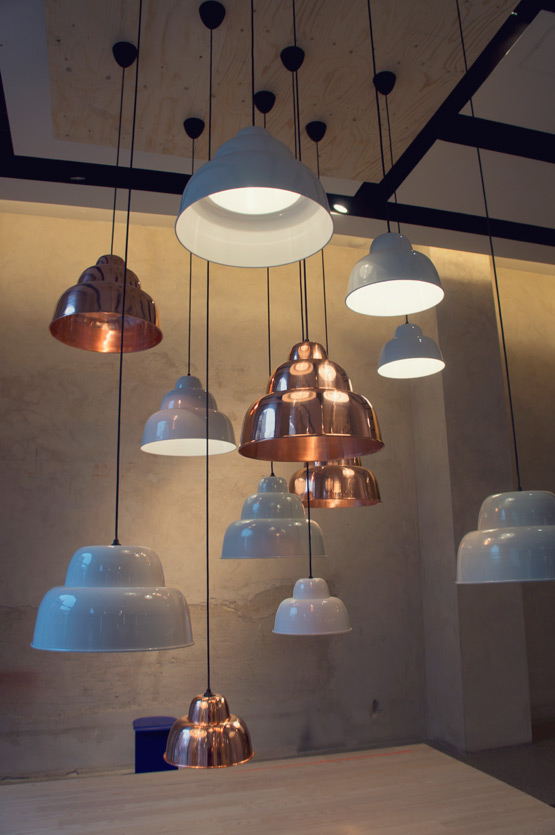 I like the kitschy-ness of copper and think it's very 2013, although I don't think it would look good in my home. The only copper object I own, is a vintage pudding mold. Oh and my marriage is copper too, so we are pretty trendy! And you? Do you like copper?