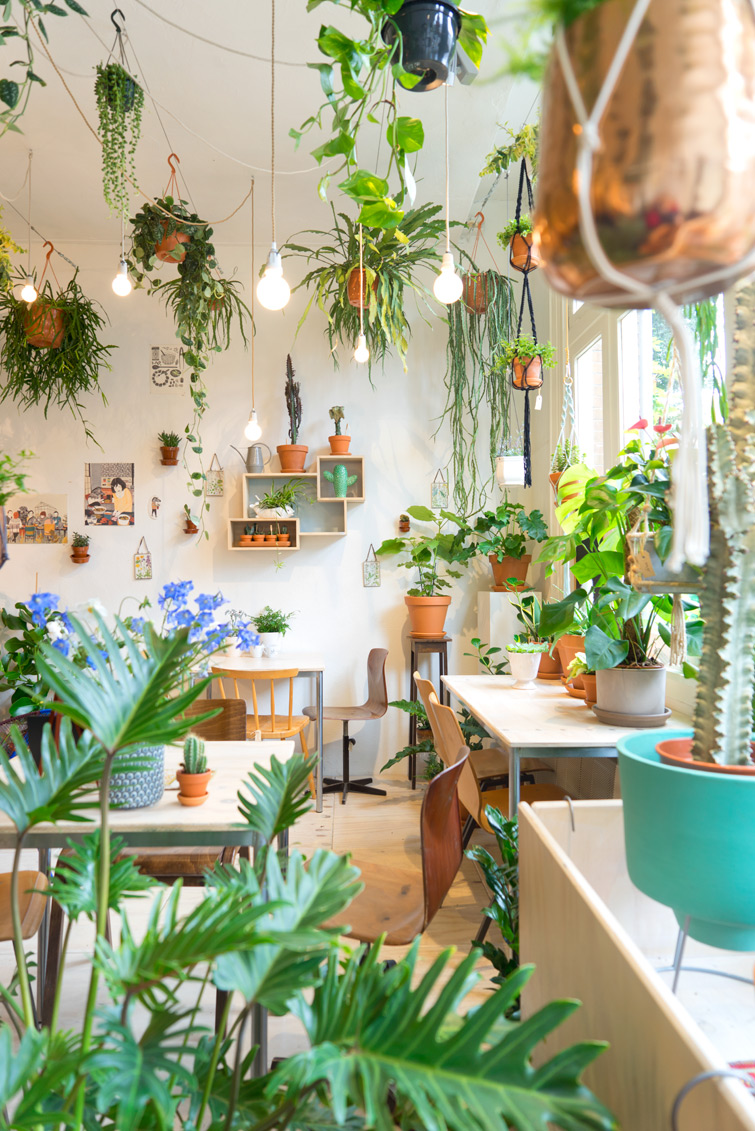 Wildernis is a urban garden shop on the Bilderdijkstraat in the middle of Amsterdam. Filled with plants, tea, coffee & cake, workshops, cool planters, plant hangers, botanic artwork, small and big green gifts, gardeners tools, soil, seeds, gardening books, watering cans and so much more. A true Urban Jungle Bloggers paradise!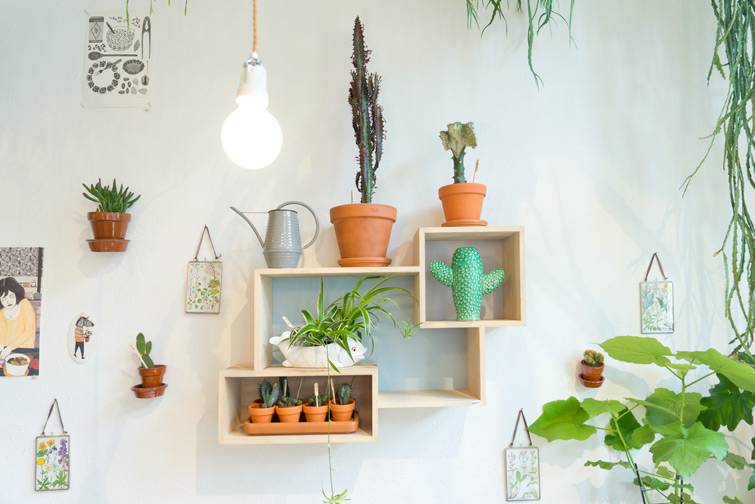 Wildernis is on a mission: Amsterdam should be greener. More green at home, in your mini city garden, on your balcony or rooftop… Green is beautiful, healthy and good for bees, birds and humans… good for everyone! As an Urban Jungle Blogger I cannot agree more!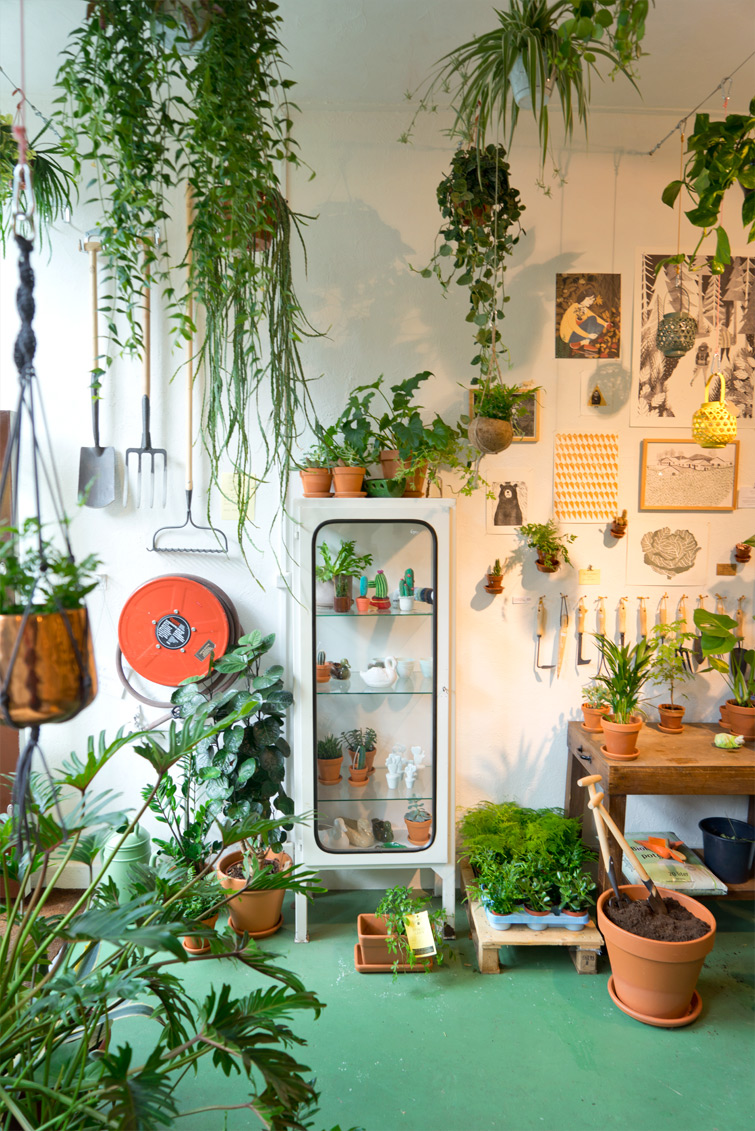 When you enter the shop, the first thing you do is look up: dozens of lush green plants are hanging on wires . Macramé hangers, colorful ropes, coconut shells: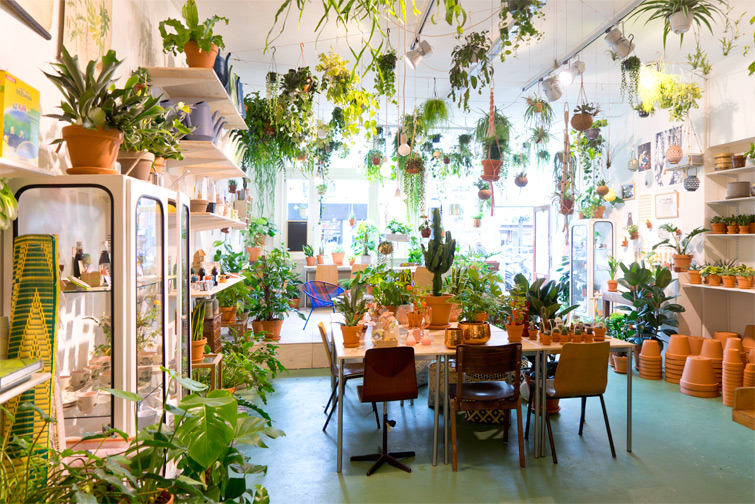 Welcome at Wildernis: Yes we're open!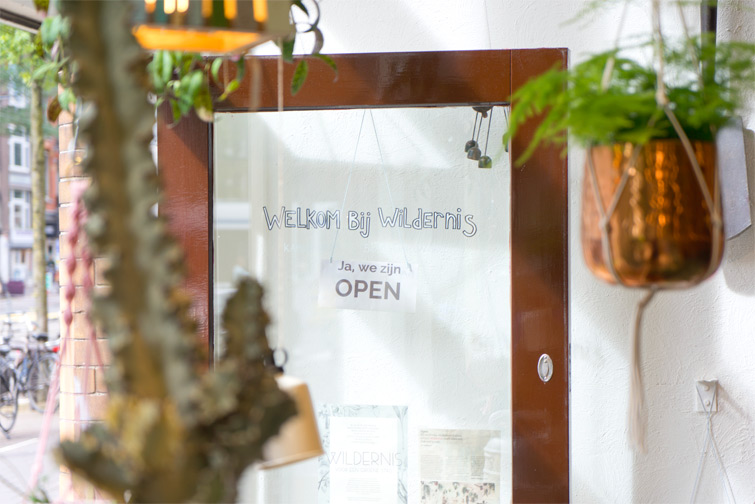 Wildernis is not about shopping alone: you can also sit down and relax, order coffee and cake, flip through a botanical book and chat with Mila and Emma. These ladies will tell you everything you need/want to know about your new plants, give advise when you have doubts or questions. And above all: they'll explain how easy it is to take care of plants at home!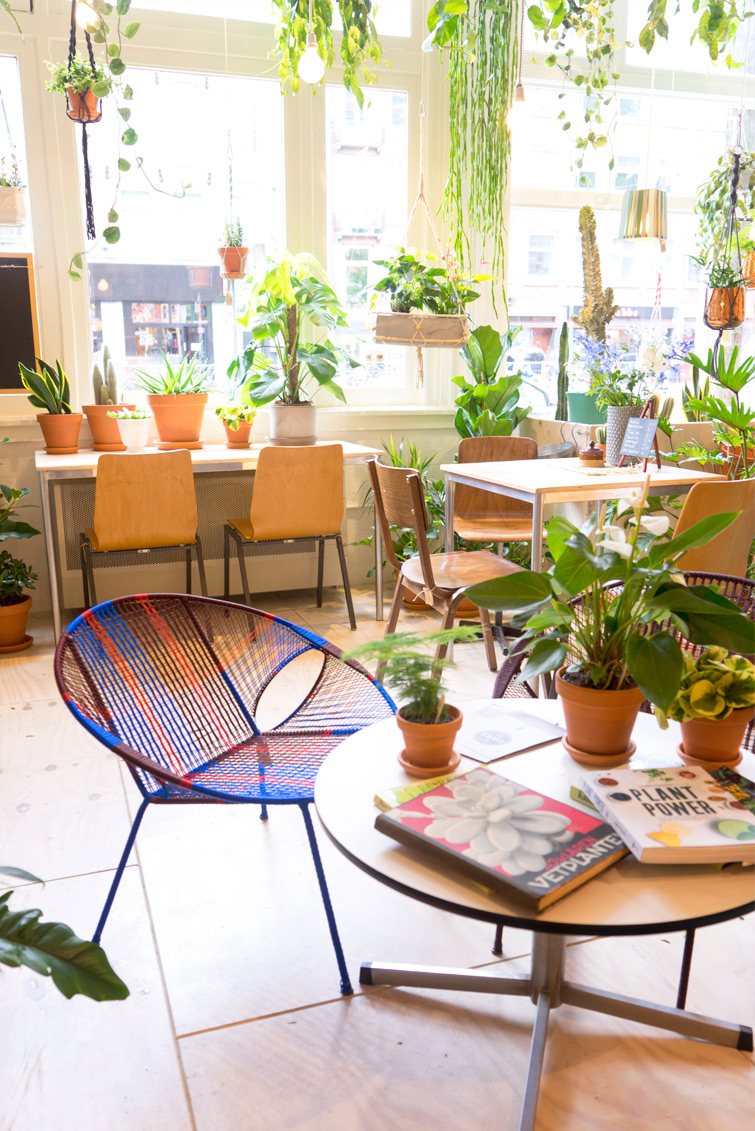 Cacti, philodendron, sanseveria, echeveria, string of pearls: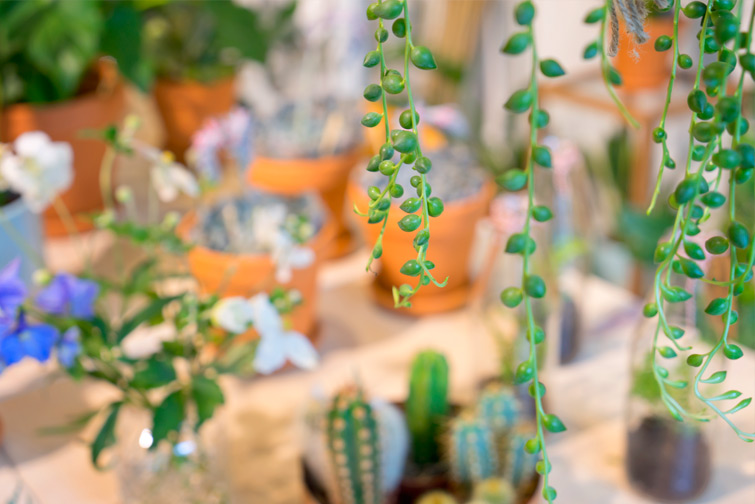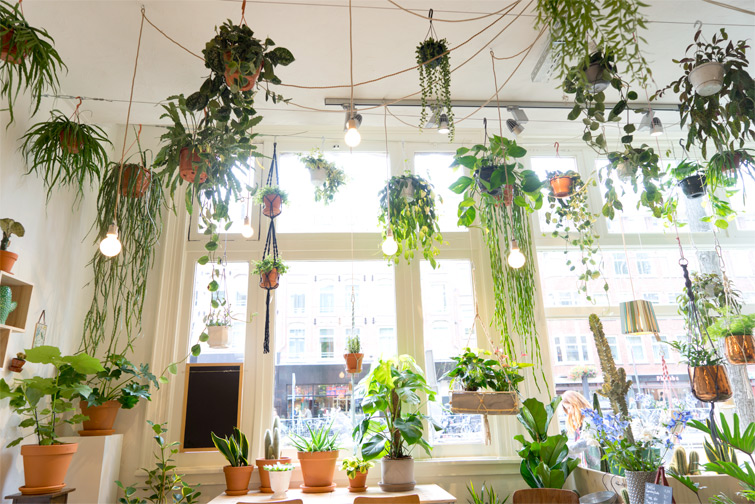 And if you are like me and want to DO something with plants: Wildernis organises lots of different workshops at the shop. Together with other plant lovers you gather, learn and get crafty. Some of the upcoming workshops: basic understanding of plant care, create your own plant hanger and learn about soil & compost. Check the website for all workshops!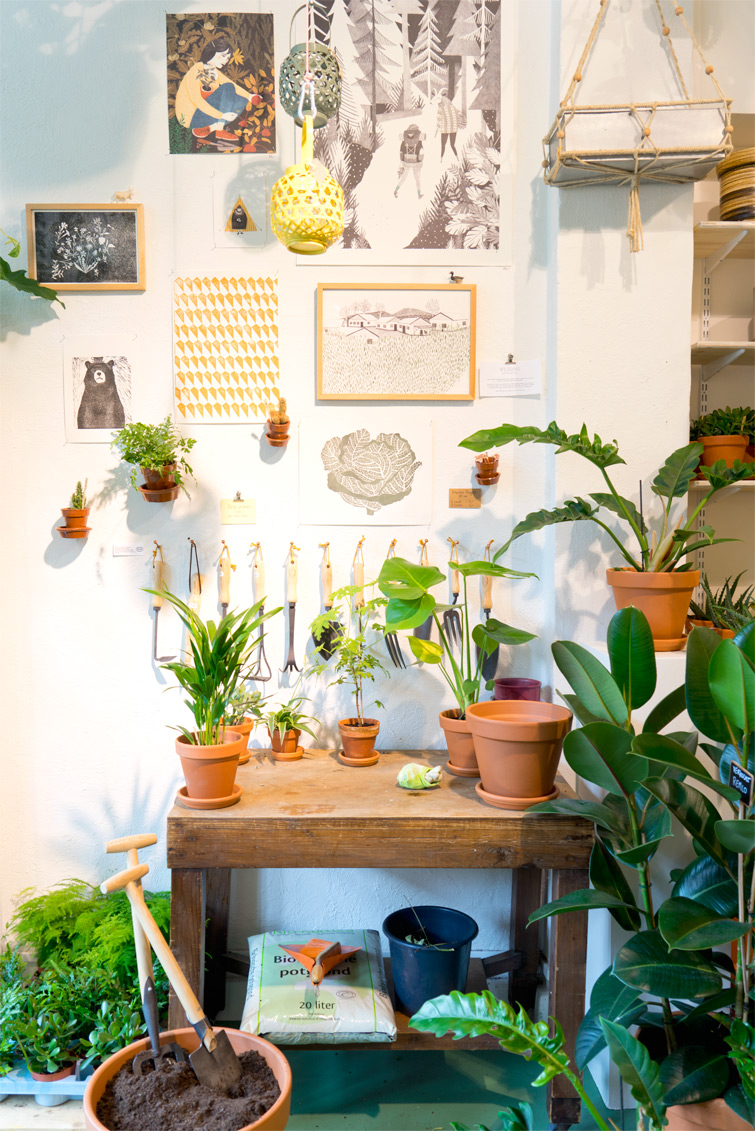 Wildernis /// Bilderdijkstraat 165 F /// 1053 KP Amsterdam /// +31 2 0 7852517
Open tuesday to friday: 10-18 saturday 11-17