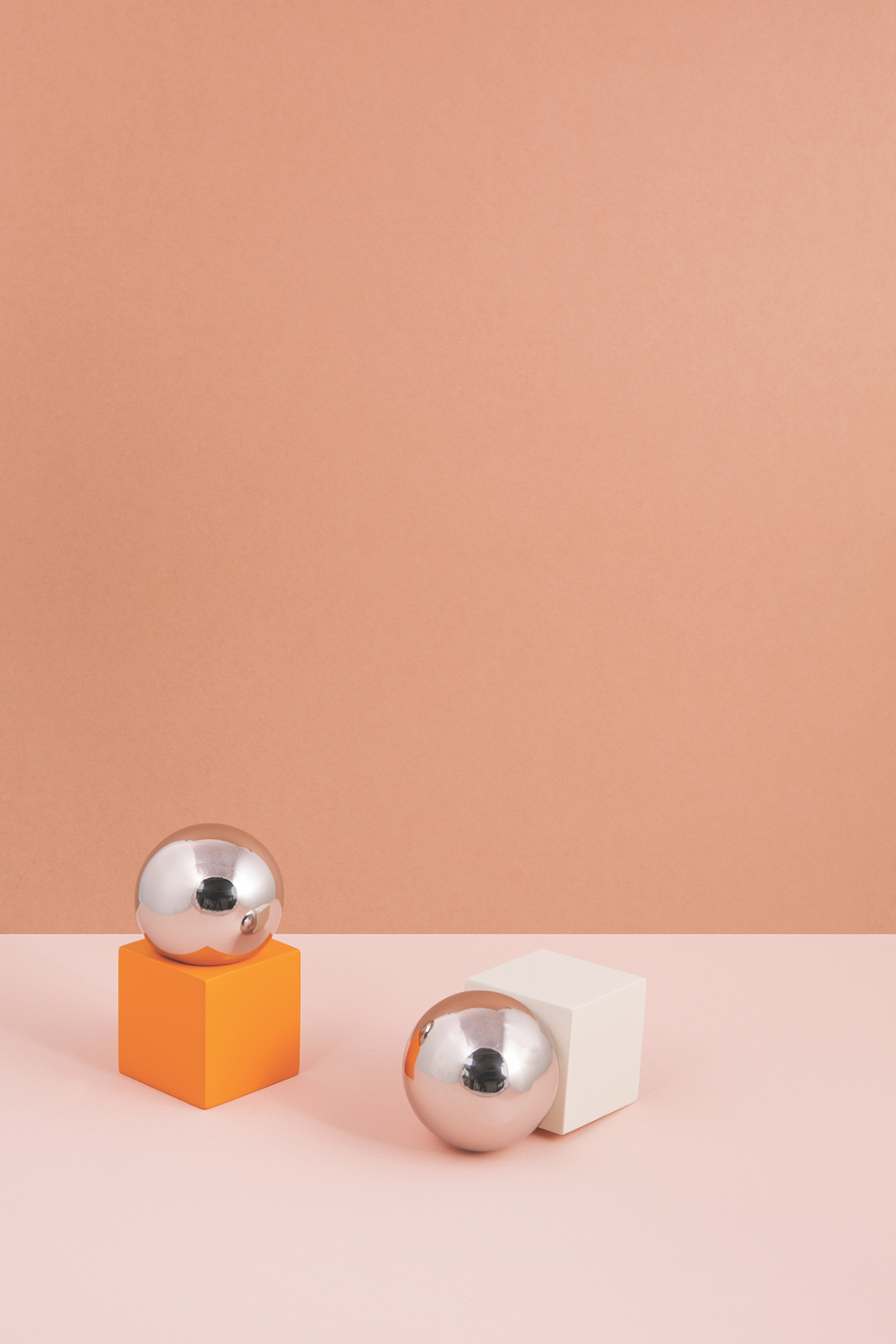 As we're currently in limbo with our home, waiting for people to decide how & when to buy our building, one of my coping mechanisms has been to focus on small details and great design. Maybe you're like me and are a PRO at filling online shopping baskets, or pinning stuff to wishlist Pinterest boards? I noticed that creating a virtual collection of things feels quite satisfying and somehow makes the urge to buy go away as well. In general I hardly ever think I really need stuff, regret buying things I really loved (dresses, shoes, watering cans, plants, books, you name it!) and can consider a new purchase for weeks on end. Which is OK because I generally only buy things that I love and will cherish for years to come, and at the same time is a more sustainable approach of life. However it's also exhausting to be so indecisive every now and then 😉 In the next weeks the consumerism fiesta starts again, where we'll be bombarded with Xmas, Black Friday or Cyber Monday offers.
How to survive the gift giving season without ending up with more "stuff"?
Love your stuff. I believe that if you buy things you really love, you will keep them for as long as possible. Of course you don't need a design sofa to be happy in life, but creating a home for yourself and your loved ones, comes with making choices of what's important to you. I know I like our home to bright, cozy and colorful… and I love our design sofa! Many of the items in our home are there for a long time. And if you're bored with them: sell or donate them.
Be patient. It makes sense to wait for a perfect item to come along. If you have been looking for that perfect piece of furniture and you didn't find it yet: don't give in and buy a placeholder, unless it's complicated to live without, like a dining table or bed for instance 😉 Instead wait until you find the coffeetable of your dreams and enjoy it for years! If you have an expensive taste in design: save up and don't go for a cheap design replica. The real deal is so much better and its details will give you joy for much longer. Growing a home takes time.
Repair objects that are broken. Use the Japanese technique of Kintsugi to embrace flaws and imperfections of a vase or cup that has a dent. Repair a hole in your clothing with some visible mending techniques (note to self: finally do this for your wintercoat!). My blog friend Vanessa wrote a nice book about this, in French, and I really like the result or visible mending.
Buy second hand. Be creative: thriftshops, garage sales or your local eBay or Craigslist are not only for brown vintage cupboards, but you can find really fun items that are easy to upcycle. I recently found a 5€ coffeetable that had a really good shape but was extremely dirty, it was upholstered with skai leather and the legs had four layers of ugly paint. It took me a few hours to clean, sand and paint it, but it looks pretty designy now. It's imperfect, but unique. Other items that are easy to turn into something cool: lamps, stools, plant pots and ceramics. Focus on the shape of an object: the color can often be changed with a few layers of paint.
Donate. Don't throw away stuff: this is valid for food, clothing, shoes, electric items… eat all the food you buy (or prepare and freeze it before it goes to waste) and give other items to local charities, thrift shops, friends or family, where your item will get a new life.
Packaging. Reduce single usage plastics and packaging material. Keep shipping boxes and wrapping material and reuse them for future packages or a fun DIY project. You probably already bring your own bag when shopping at the grocery store, but our local pharmacies here in France offer a mini plastic bag for every small box of medication I get. I have to repeat every single time, that I don't need the mini plastic bag. I always wonder why people would take this small bag. For privacy reasons? And what would they use it for? Also, find more durable alternatives of plastic items when you're buying something new.
Shipping. When you order online, select your products carefully. Remember that while you can send back the items you don't want to keep, returning the package comes with extra Co2 emissions. If possible select the option to receive the package at a local shop or distribution point and pick it up when you are in that neighborhood anwyay.
Make a list. Especially in times of sales (which seems to be all year round these days, right?!), it can be helpful to make a list of psysical things you wish for or need. Discounts or sales offers can be tempting and urge you to buy things you don't really need.
Make a wishlist. As I said before I pin a lot of "stuff" to my Pinterest boards, which helps me to make the item less desirable; often it is enough to see the items pinned together, to visualize my future room, and to just dream out loud. Every so often I realize I really don't need the item.
Buy less but better. The other day I was approached by a zero waste subscription box company that asked if I was interested in receiving their newest box. The idea of "boxes" is nice: you discover some new products or a kit to create something, or a new design item. But at the same time: you don't get to choose if you need those items: some months you use & like everything from the box, other months you're left with stuff, that you can sure gift to a friend, but still: it wasn't "needed". It's a bit like when you try to reduce your waste: some people go overboard and start buying glass pots to replace their Tupperware, and throw away all their plastic items at home. Simply replacing objects when they're really "done" by a more eco friendly version is so much more sustainable!
The same goes for buying things: sometimes it's more sustainable to buy the not so ecological version, instead of buying a lot of eco friendly items that won't be used.
Ask for specific gifts. Offering your friends an "experience" for their birthday is fun: the best things in life are free and spending time with loved ones is on top of the list. But sometimes the tradition of giving someone a physical gift, is hard to beat. In that case: be specific when asked what you'd like. I know it may sound unspontaneous, but our family uses a shared checklist for Christmas gifts. Everyone can add things that they like and others can (anonymously) check off gifts for others. We started doing this over fifteen years ago when we realized that giving "just stuff" was not the best idea for our wallets, the planet and our hearts. Our lists usually include quite a few practical items like candles, kitchen textile, books, tools or bed linen. And the lists are short too. Because spending time together is the best gift of all. It's such a cliché, but especially true when you live far apart.
Anyway, all of this to introduce to you some items that are on my current wishlist. I don't "need" any of these, but I'm sure I will enjoy all of these items for many many years. They're pretty today, and in 10-20 years from now. Oh and most of them are circular or round. I don't know where that came from, but I'm so attracted to geometrical round shapes at the moment. And to make this materialistic wishlist a little bit more sustainable: many items are rather environmental friendly: created from waste material, recycled plastic and reusable materials. Enjoy! And Happy Holiday Season!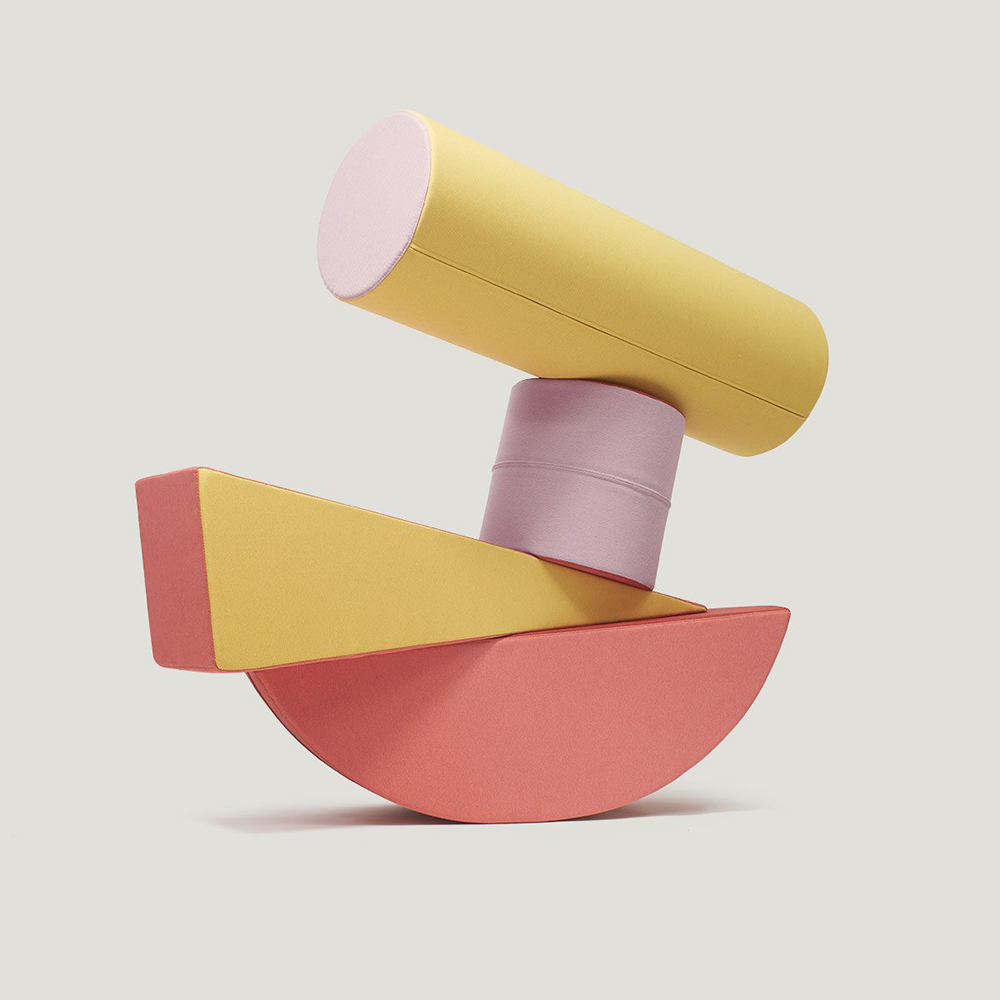 LEVEL soft play shapes by German design studio Uuio, are upholstered and filled with OEKO-TEX® materials. Great for kids… and cats 😉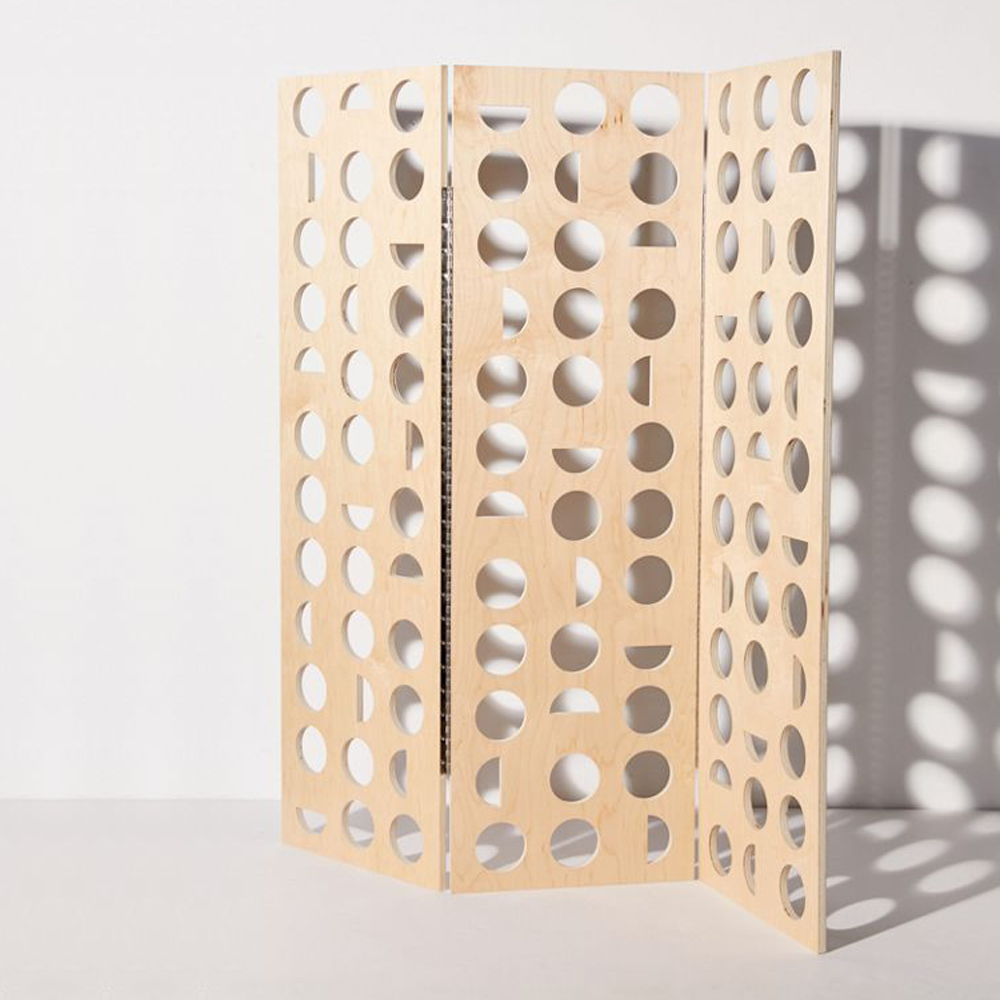 Cutout shapes room divider by Pezzi x Urban Outfitters Exclusive, handmade by Sally Rizzoli in Brooklyn, NY.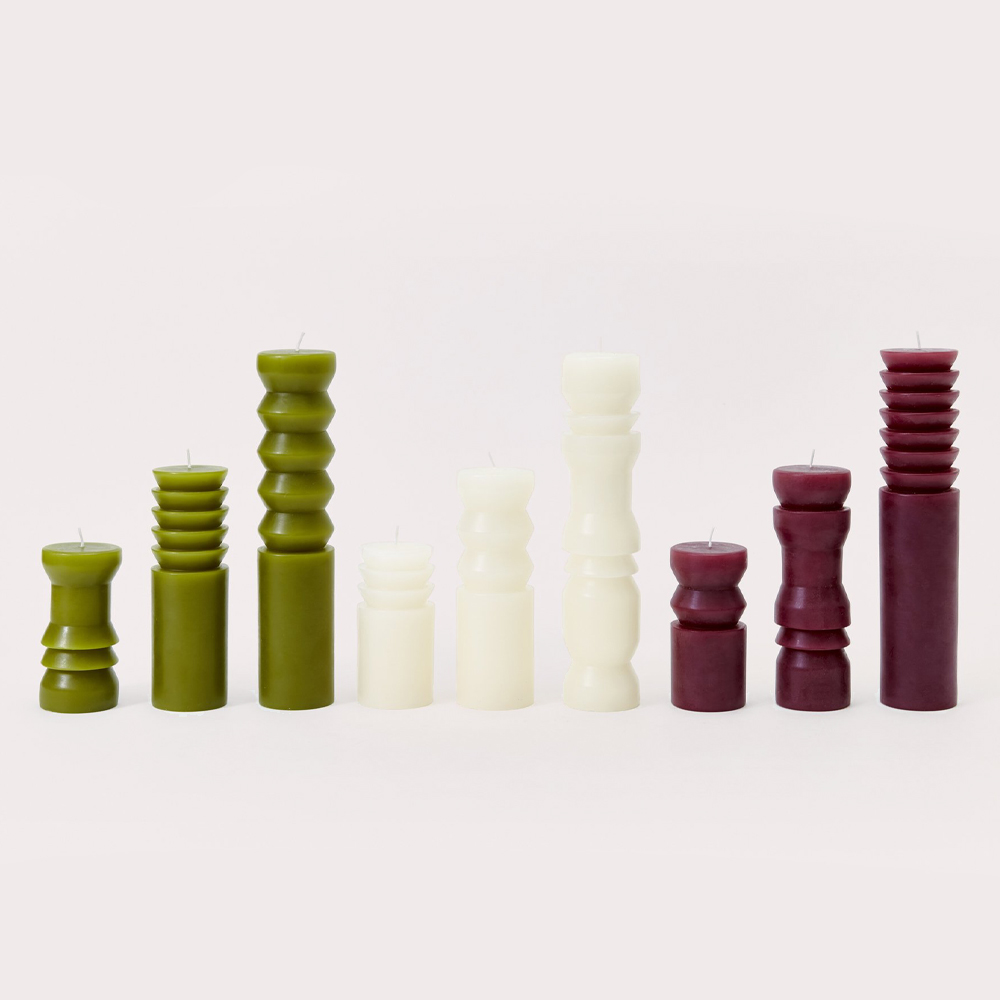 Totem candles designed by Grain, available at Areaware, in unscented paraffin wax from forms originally created by turning beeswax on a lathe.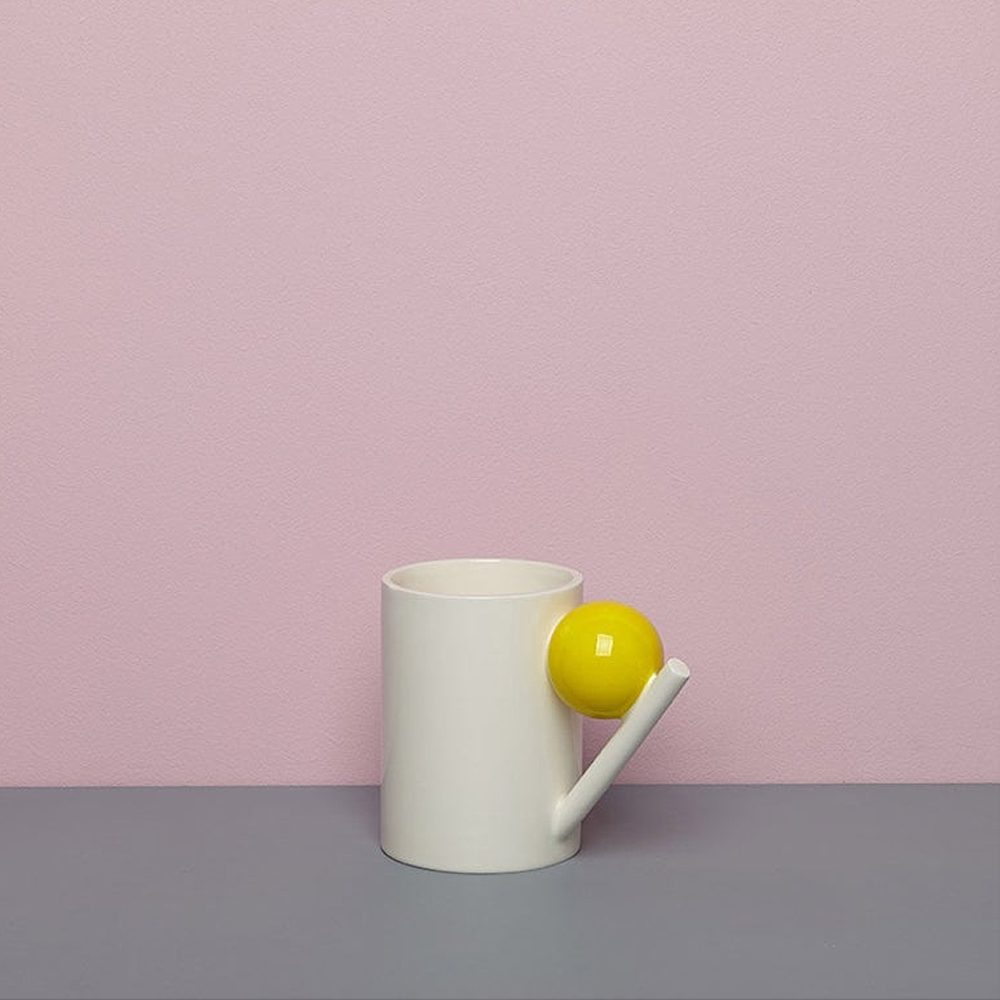 Ball mug by DesignK, available at Boom Boom Shop.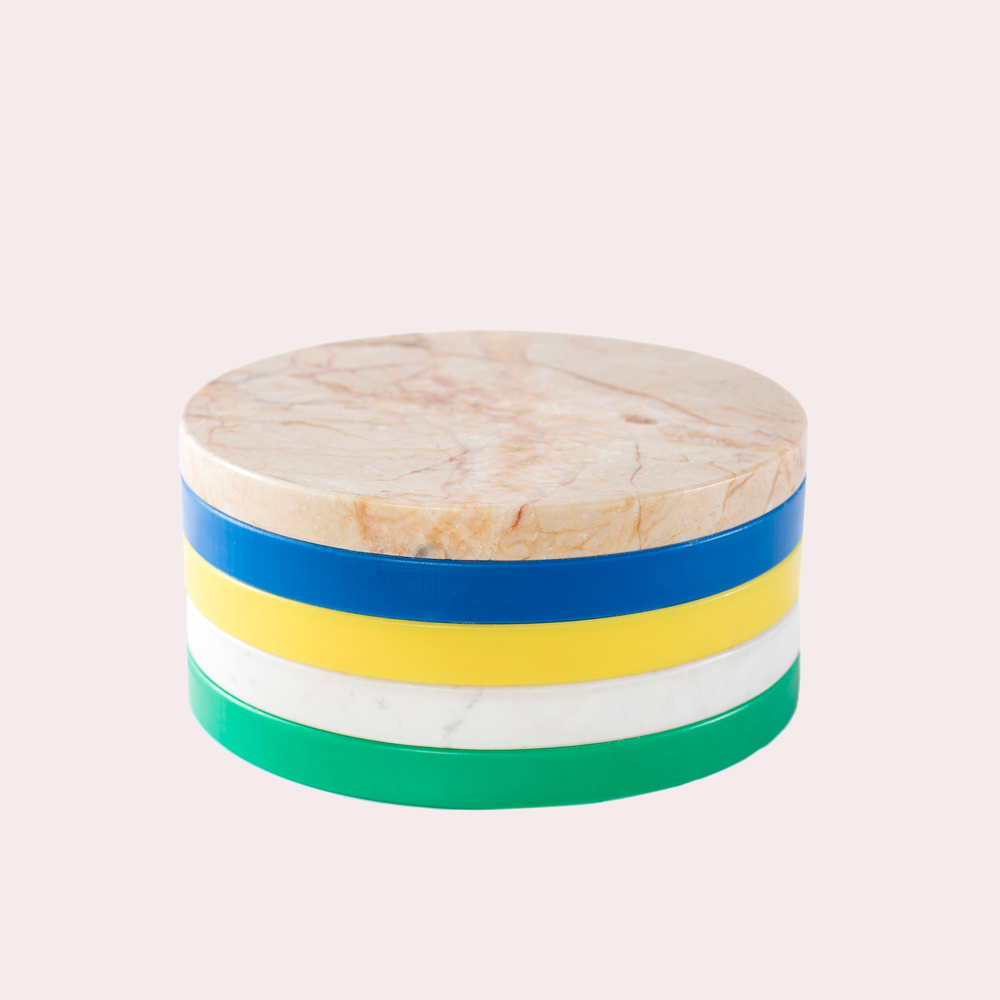 Five circles set d food trays designed by Muller Van Severen, available at Valerie Objects. Three polyethylene and two marble disks.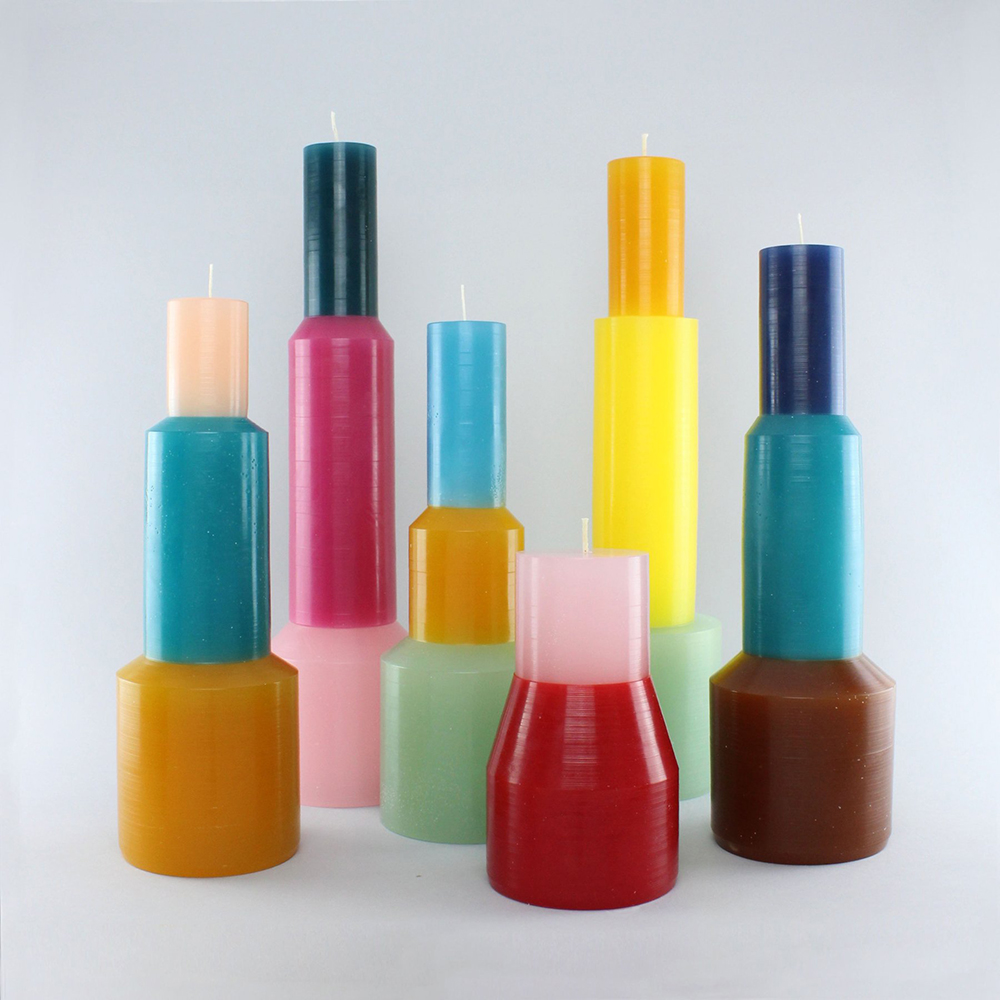 Pillar candles by Dutch designer Lex Pott. Totems forever!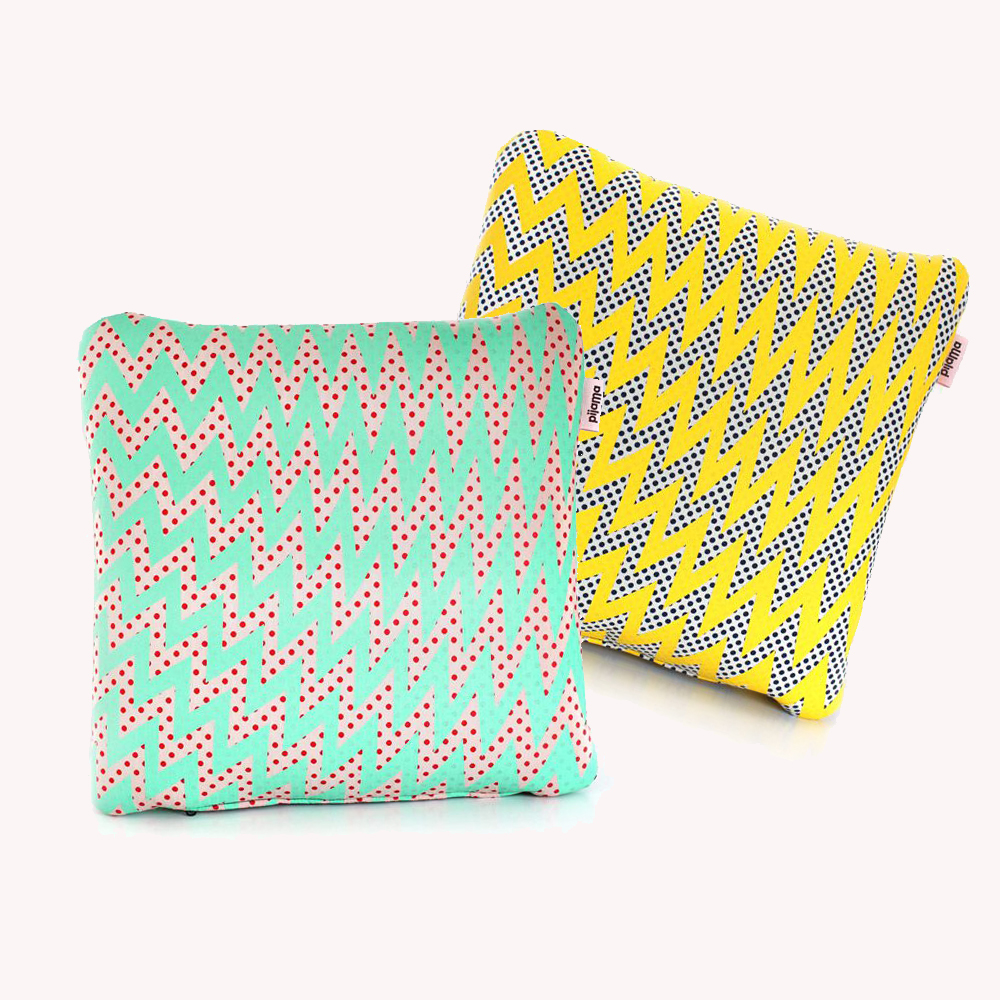 Pillows by Pijama x La Tigre. Silkscreen printed by hand by La Tigre on Pijama's historial archive neoprene doubled fabric. Made in Milan.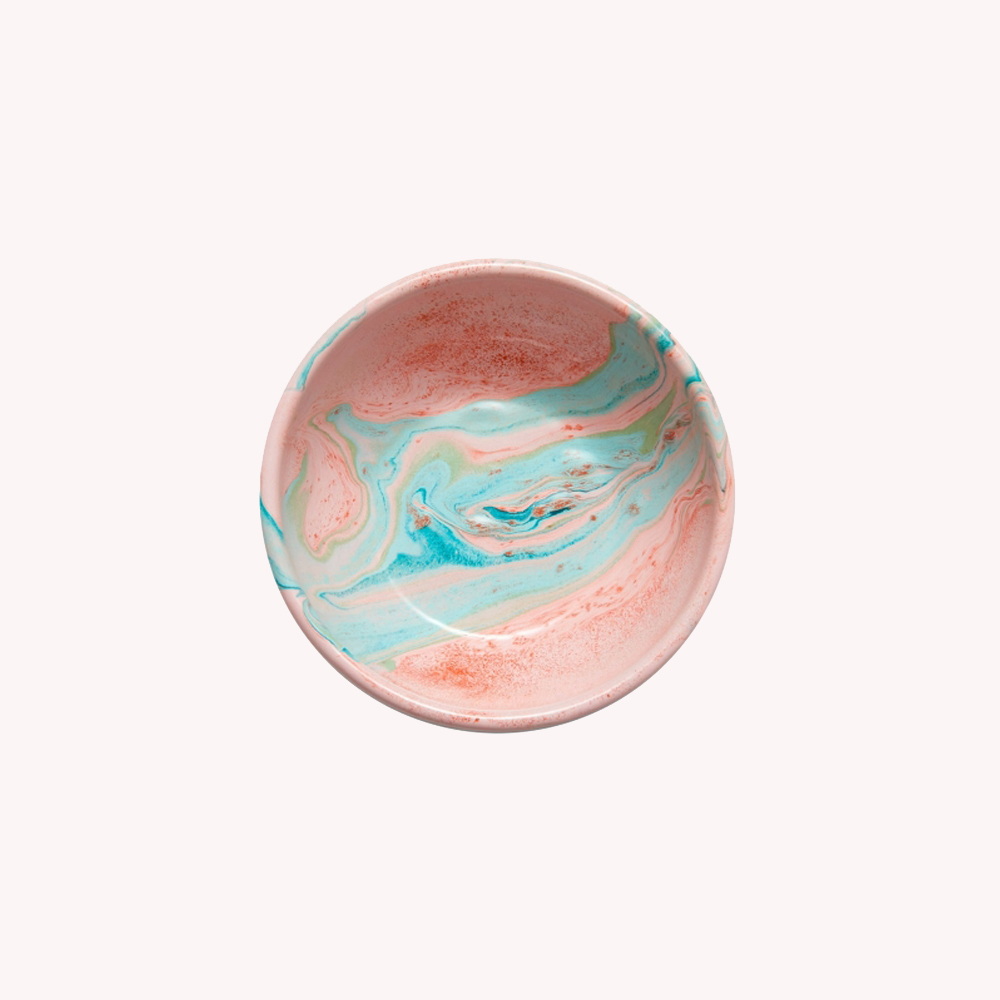 Large enamel bowl with swirls by Bornn, handmade in Turkey, via Boom Boom Shop.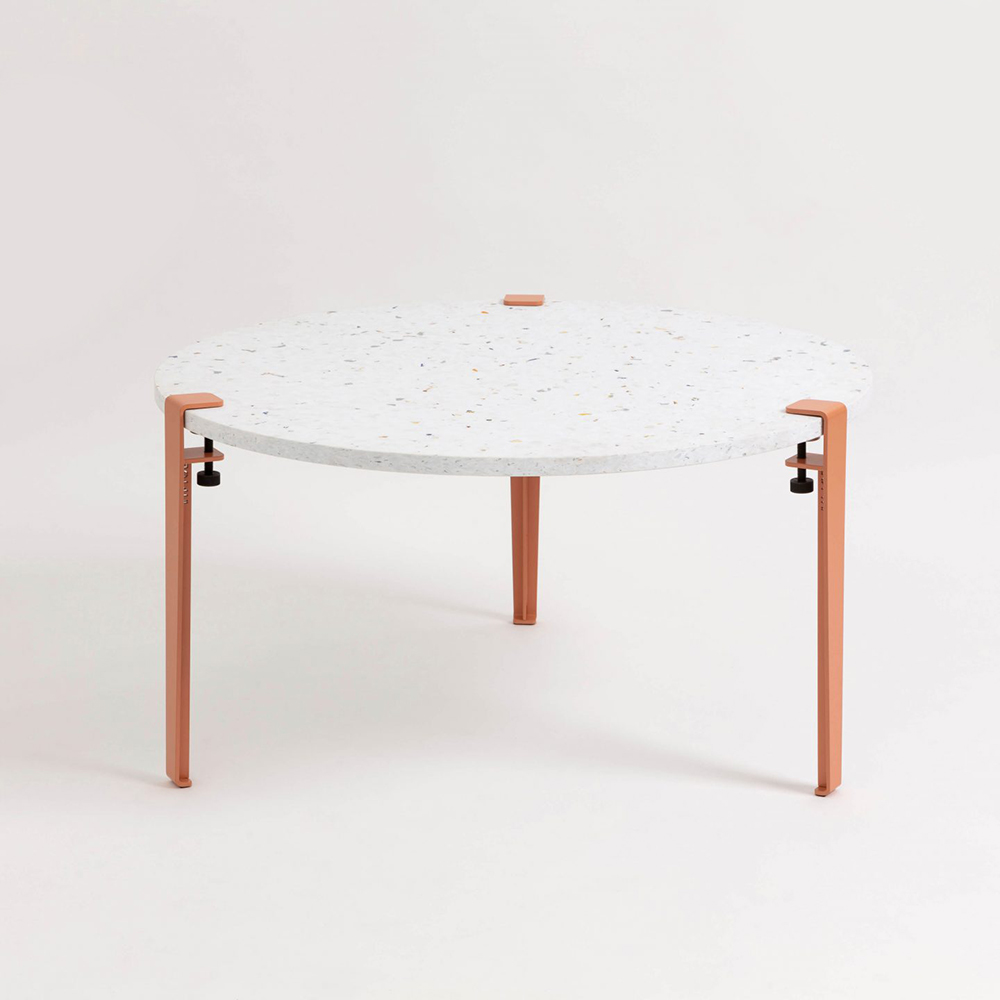 Venezia, recycled plastic coffee table from recycled plastic by French brand TIPTOE. It's made from aproxiamtely 100 yogurt cups and has the most pretty silver reflections.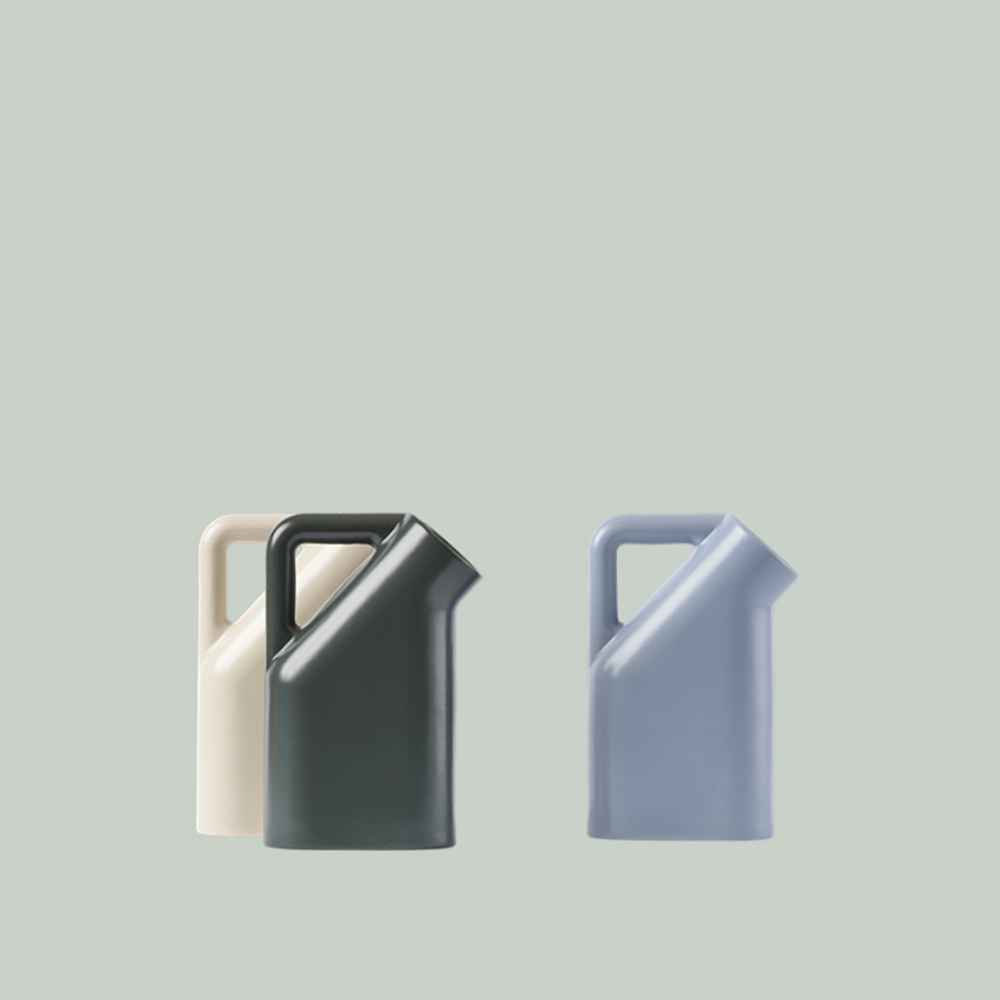 Industrial carafe Tub Jug from Muuto, made from stoneware with glaze and designed by French studio Atelier BL119.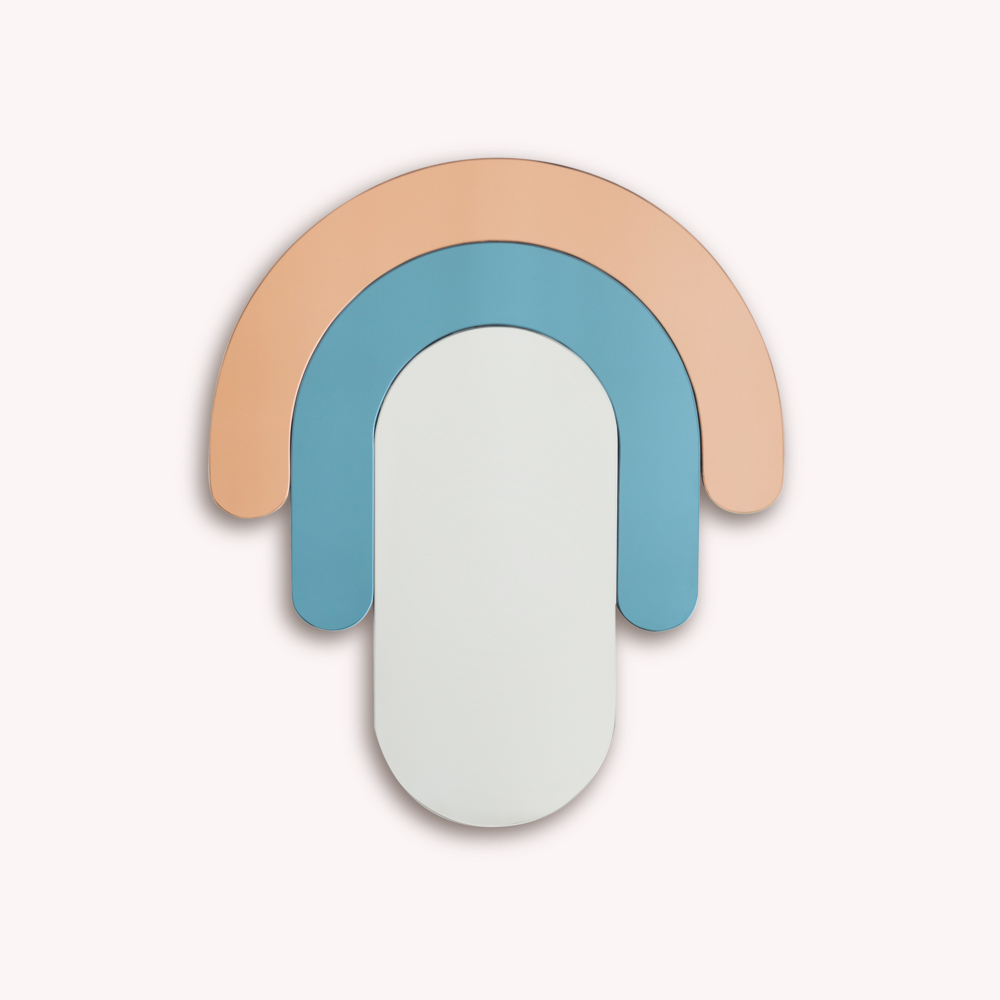 Garibabou mirror by French designer Margaux Keller, created in a family mirror factory from Marseille, that was founded in 1948.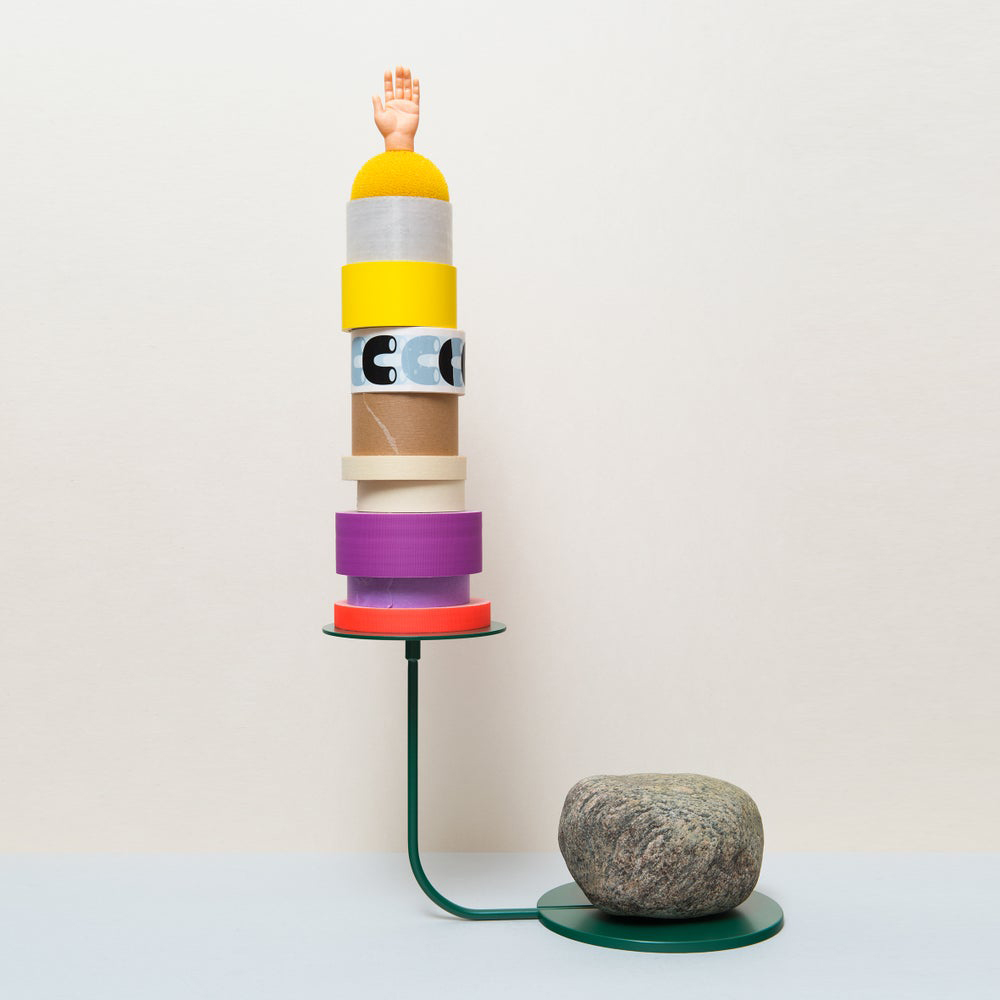 Long arm plant stand, designed by Katrin Greiling, available at The Botanical Room. Fair produced in Sweden from powdercoated steel.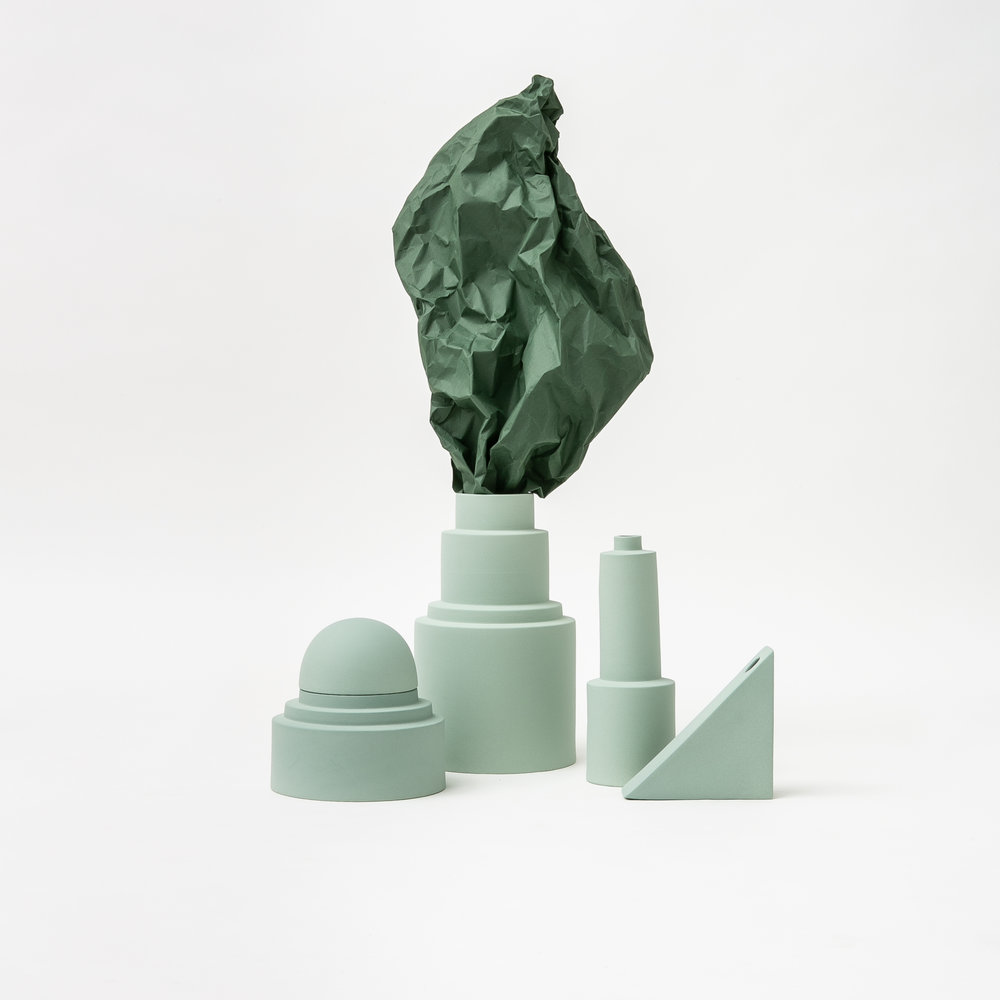 Skyline velvelt green ceramics by Romina Gris. Handmade from porcelain painted in slip, without enamel, in Montgat, Barcelona, Spain.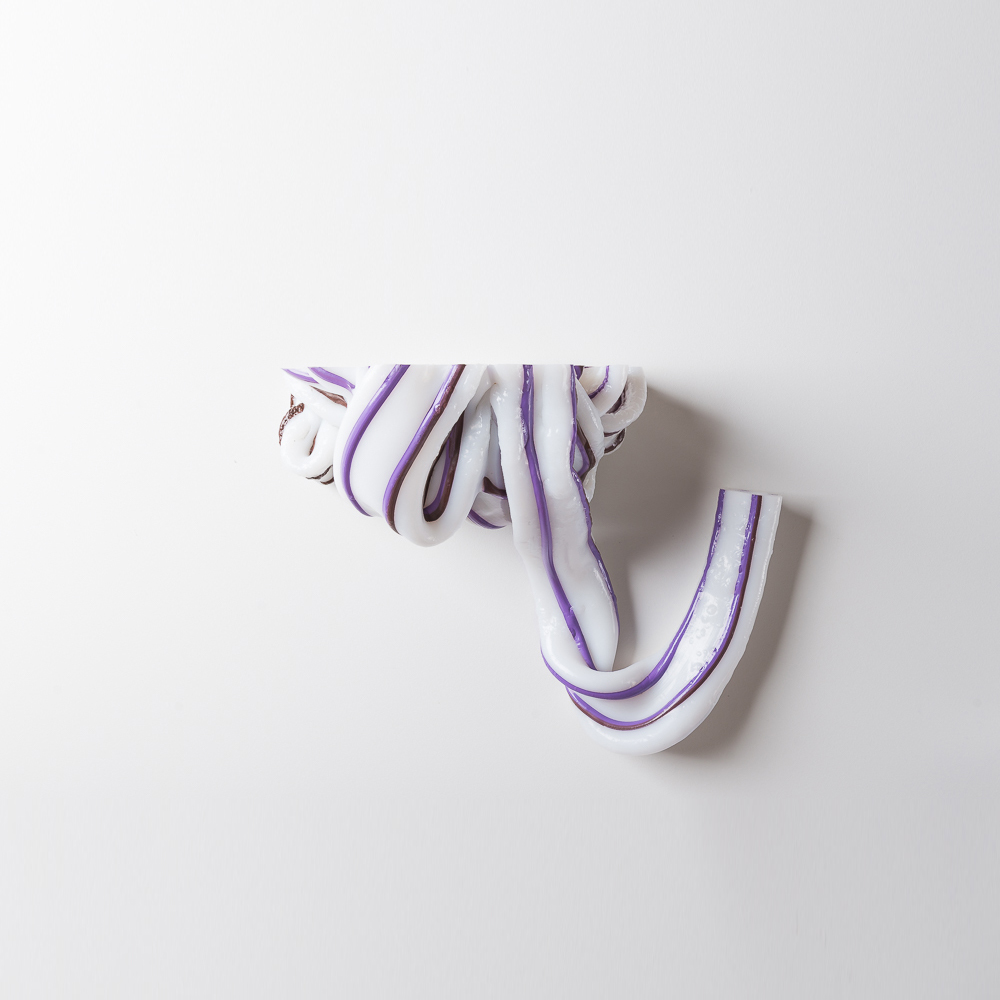 The Plastic Mine wall shelf by Studio Thier Vandaalen, created in The Netherlands from overproduction plastics.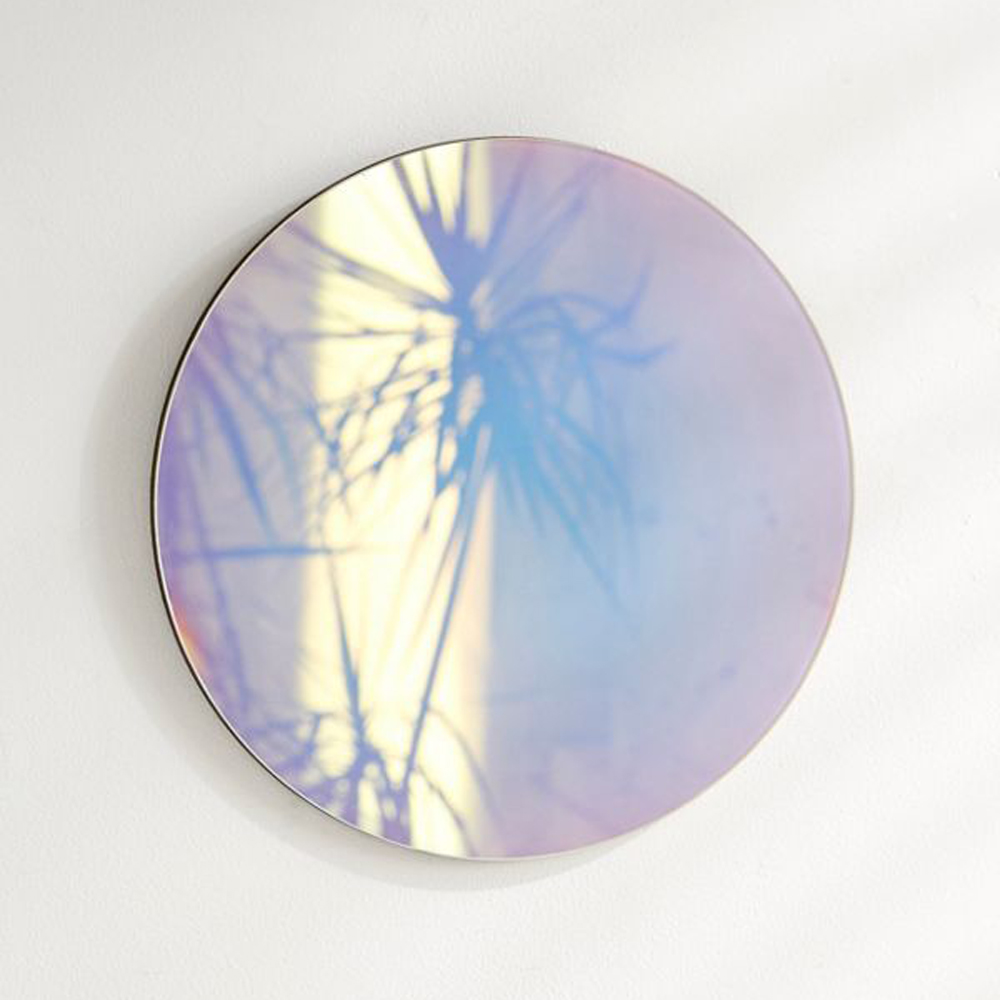 Nova iridescent mirror from Urban Outfitters.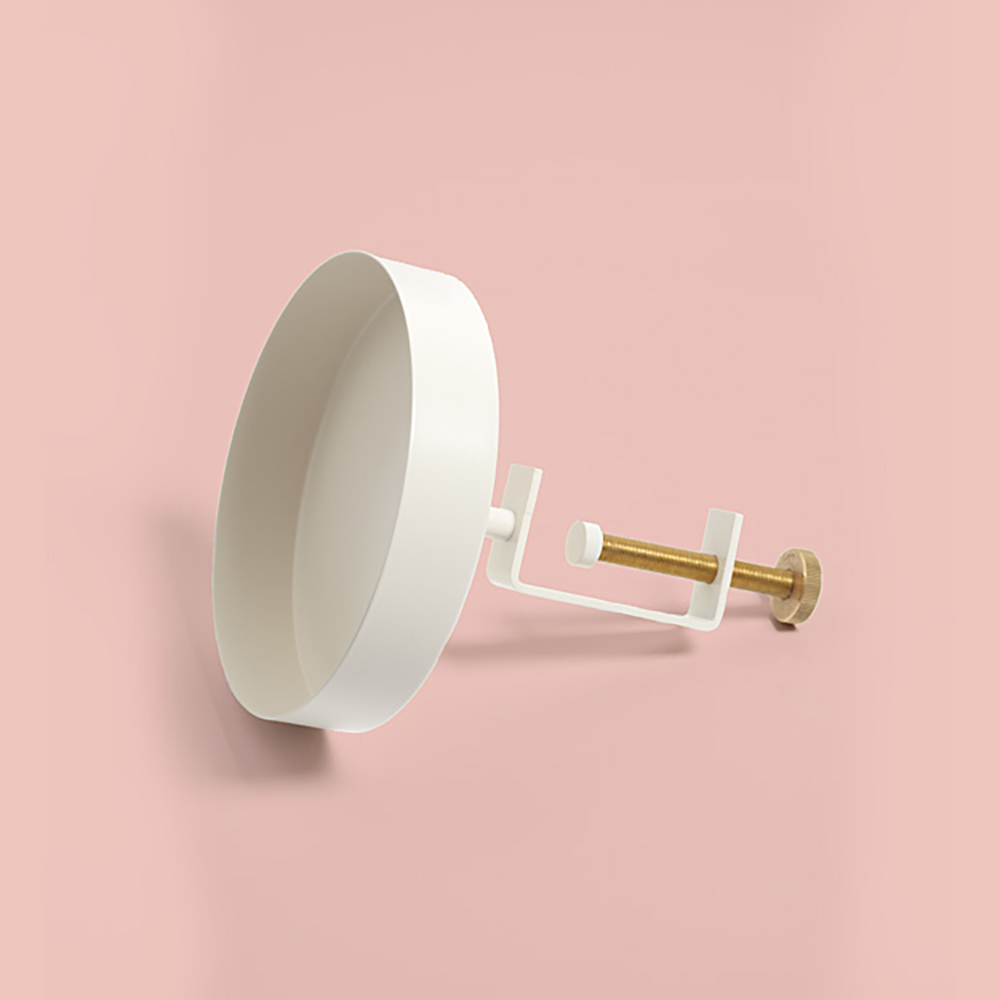 Clamp tray by Swedish design studio Navet, available at Atelier Kumo.
Top image: Peper & Salt mills designed by Muller Van Severen, available at Valerie Objects.