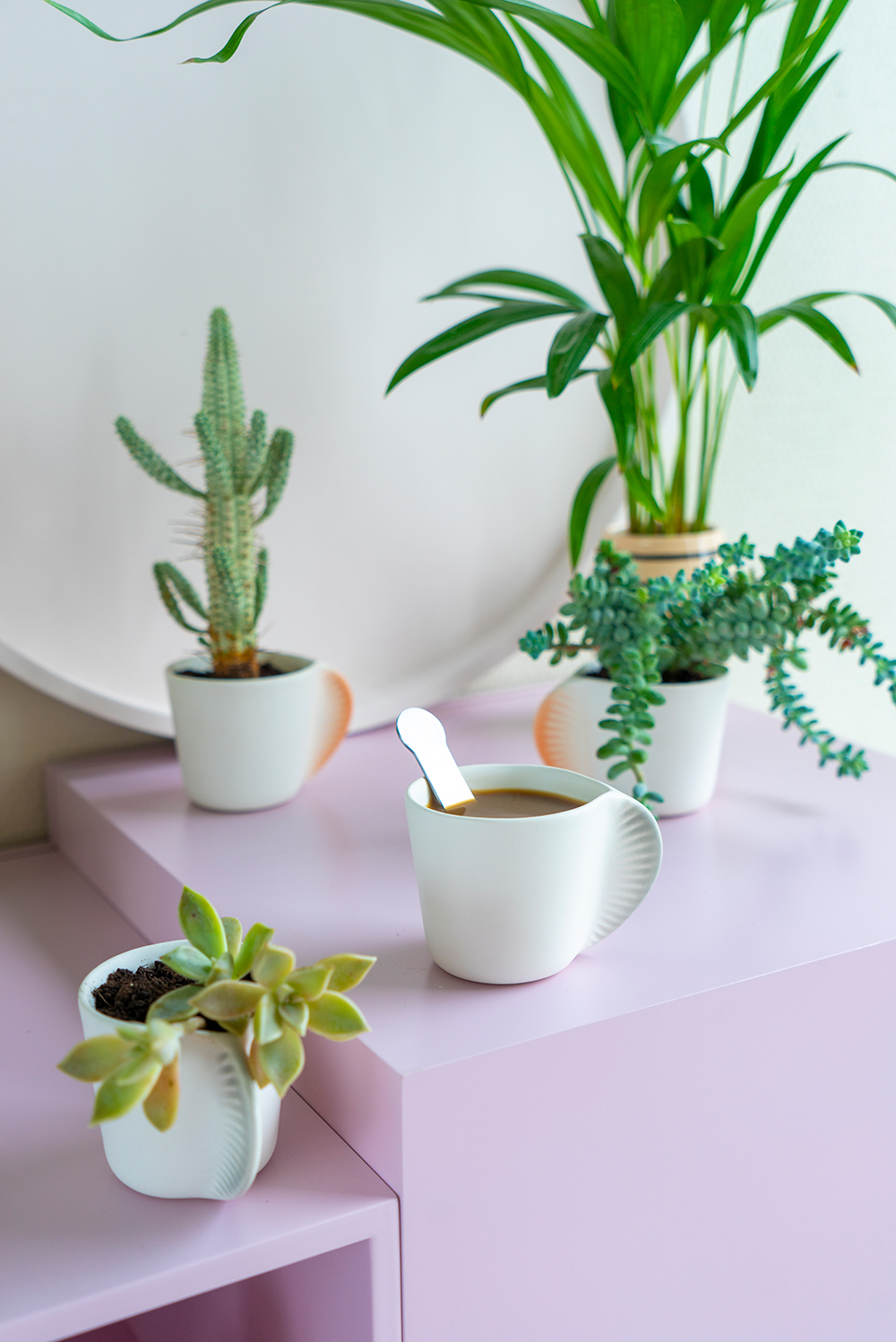 During Maison & Objet last month, French design company iBride invited me to come and check out their new Morphose cups in collaboration with designer Constance Guisset. They knew how much I enjoyed playing with their Babel series of nomadic bento boxes, bowls & plates. Somehow I expected that the new coffee cups would be made of melamine as well, but I couldn't be more wrong: the Morphose cups are handmade in Portugal in white ceramics. When holding the cups you feel they're made by hand, they are slightly uneven and their wing features a dash of color that has been applied by hand as well. The Morphose cups come in four different versions: mimosa, bleu azur, corail and gris perle.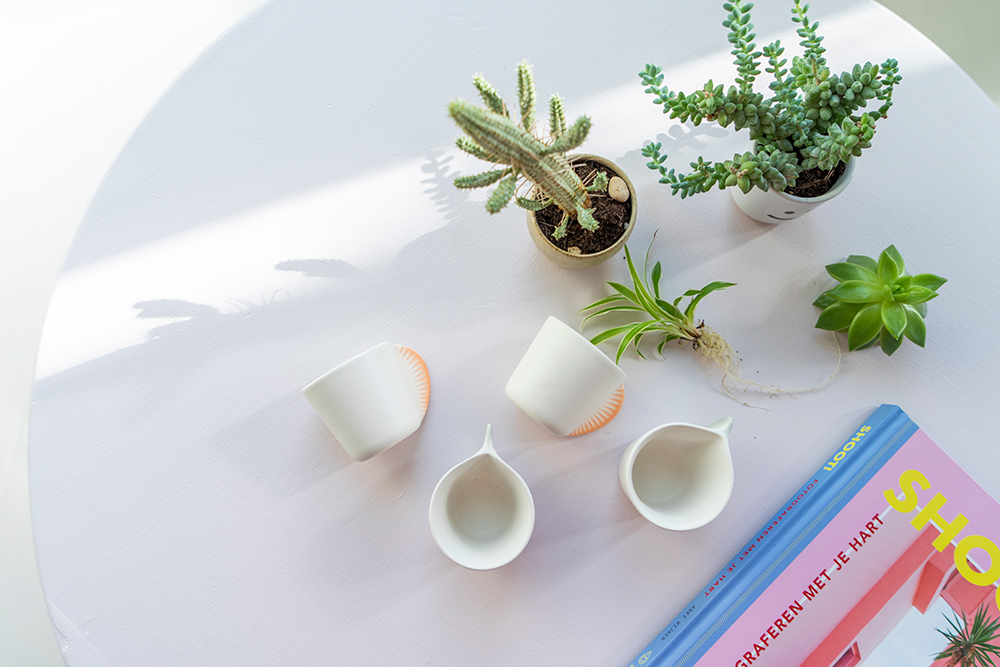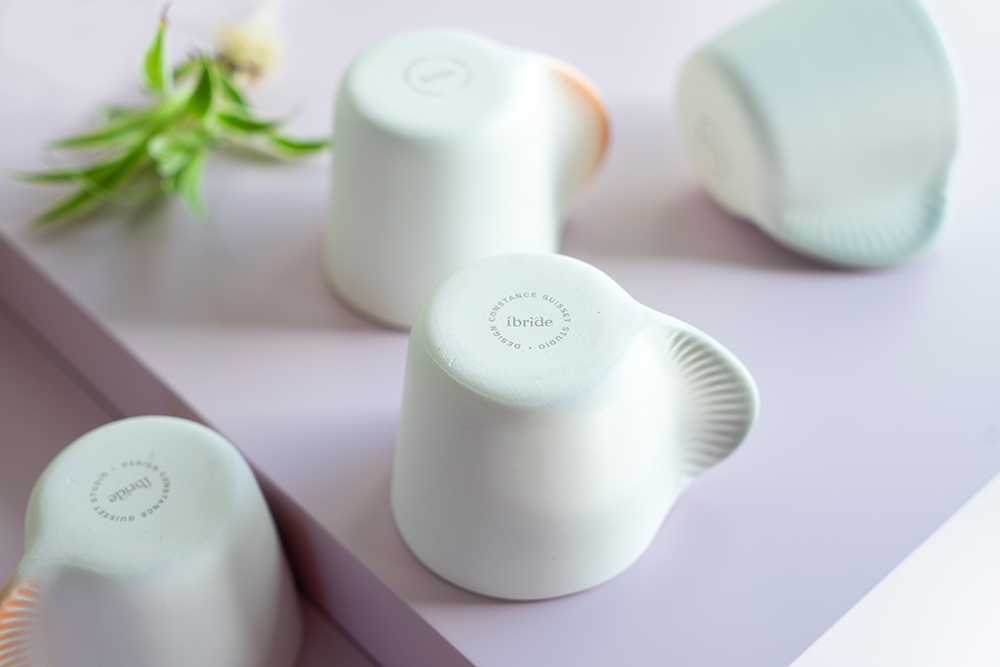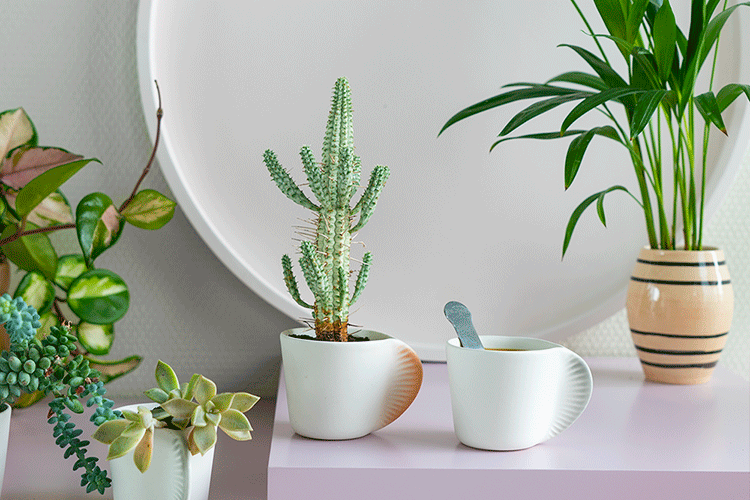 But what to do you when a strong espresso generally turns you into a shaky awakey person? You use pretty coffee cups to hold some of the smaller plants in the house. Using pots or cups without a watering hole is not the best option for houseplants: most of them need good drainage and don't like wet feet that can cause root rot. For small succulents, cacti or strong plants like Spider plants, you can take the risk and plant them with a layer of volcanic rocks on the bottom of the pot, or some stones that create a buffer between the excess water and the roots. Over the years I noticed this is not a long term solution for most of my plants, but it looks nice for a season before potting them in a slightly larger pot with a drainage hole. In the images you see how I potted the succulents and spider plants into the Morphose cups, with a layer of pebbles, a regular organic potting mix and a spoon.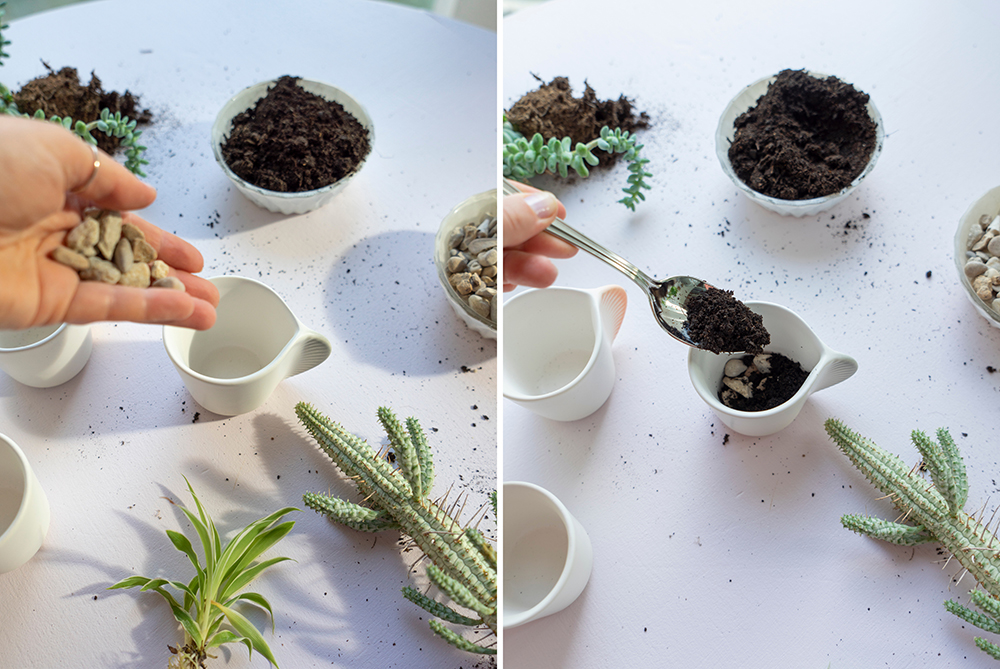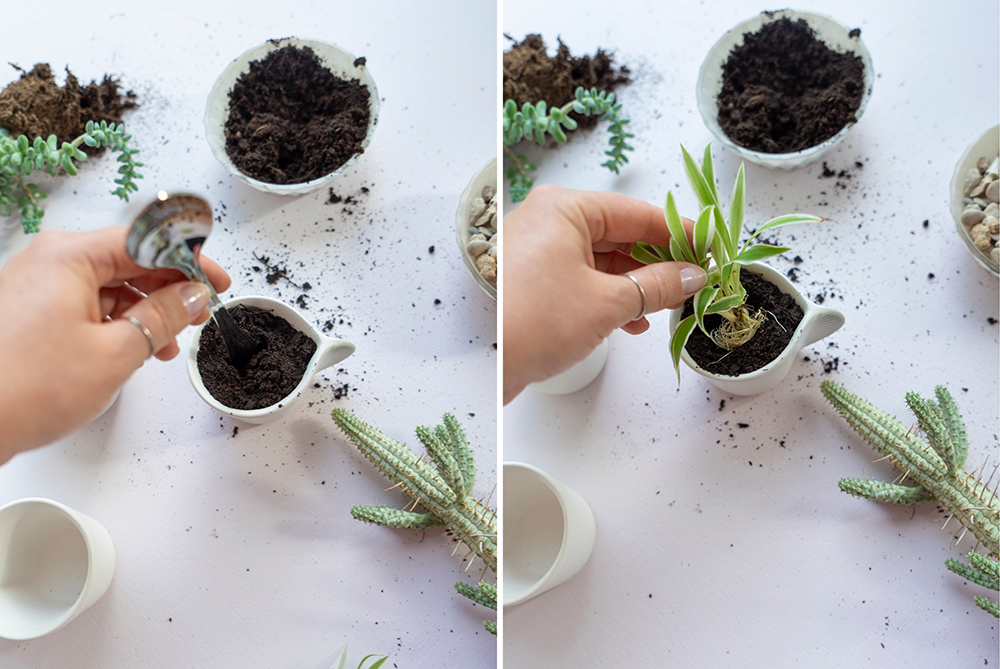 Let's talk about the wing of the Morphose cups. Initially the "wing" was designed by Constance Guisset as "a wing open to the wind or a fin that dives and swims". It also mimics the wing of an insect, or… like so many of you told me on Instagram: it totally looks like a dumpling! Especially the yellow and coral version. Whether they look like fins or wings or dumplings to you, they make for some cute and feminine espresso cups as well as cute little plant pots too.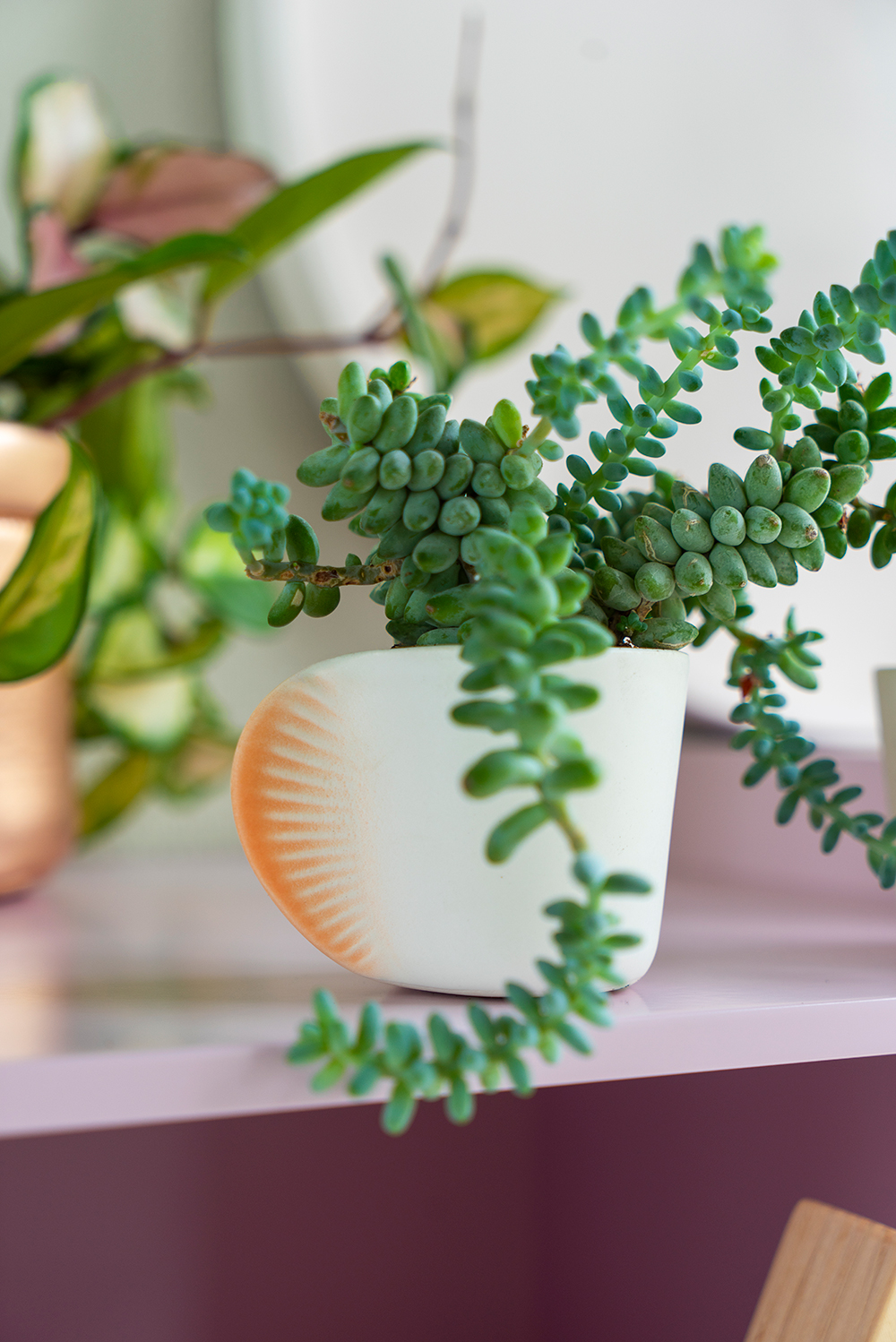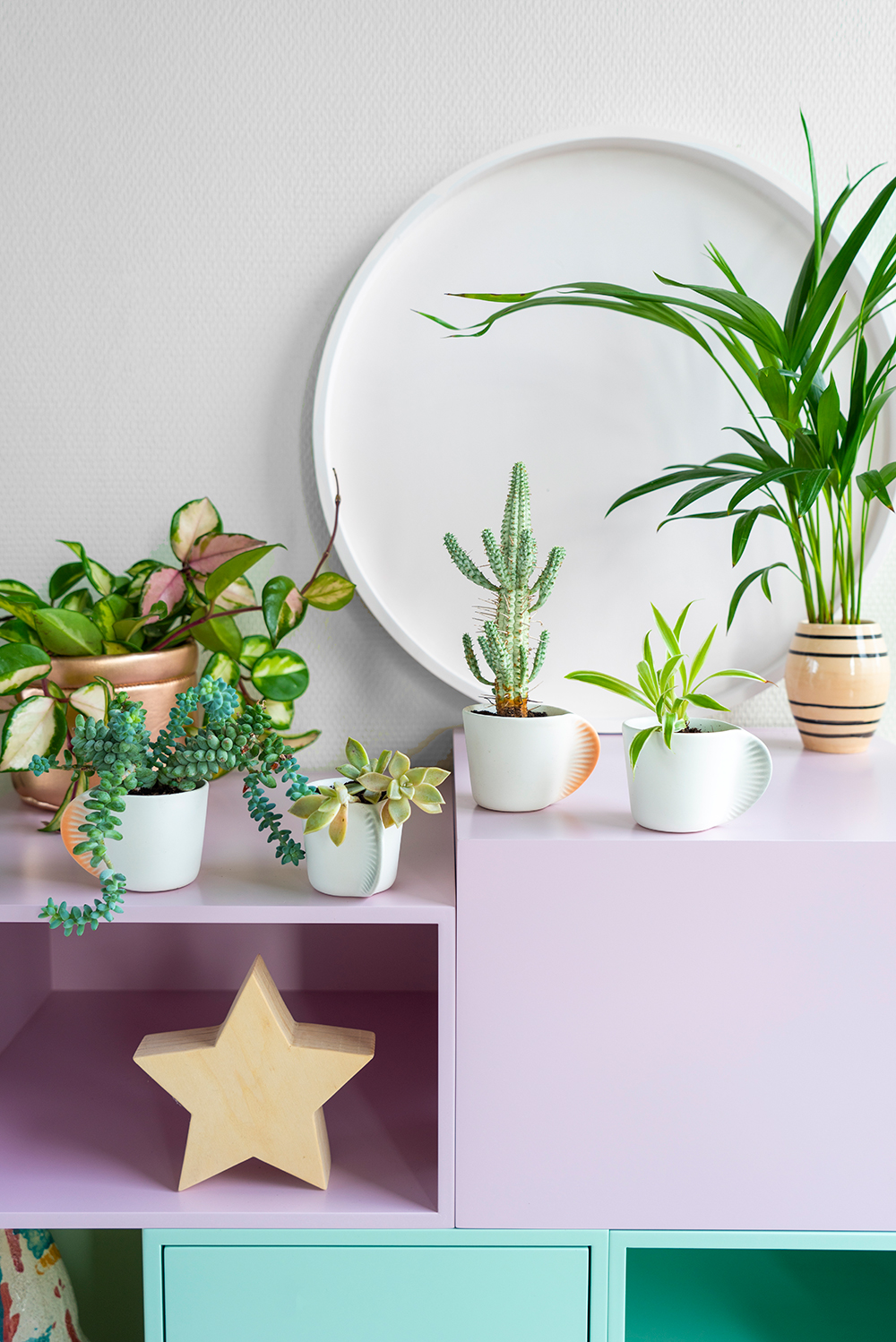 As you can see this Corn Cob cactus (actually not a cactus, but a succulent called Euphorbia mammillaris variegata) is not as happy as he could or should be: it started to elongate on the top, it needs more direct sunlight, despite being in the window sill. Maybe a winter treatment with some daily hours under a growlight will help him. Or maybe he was simply waiting to be planted in a stylish iBride Morphose cup 😉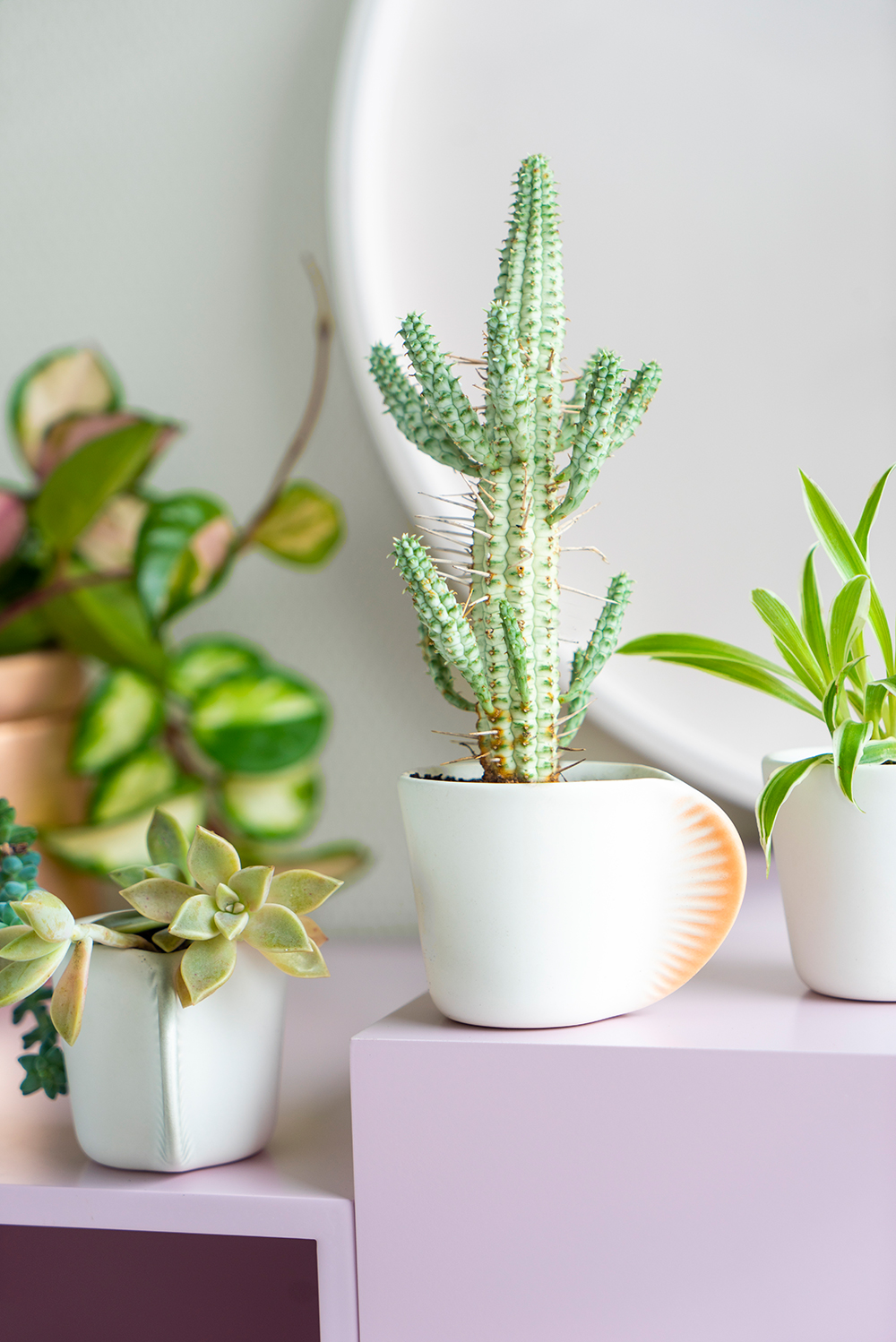 This blogpost was created in collaboration with iBride, but all photos, opinions and words are my own, as always. Thank you for supporting the brands that keep JOELIX.com going!