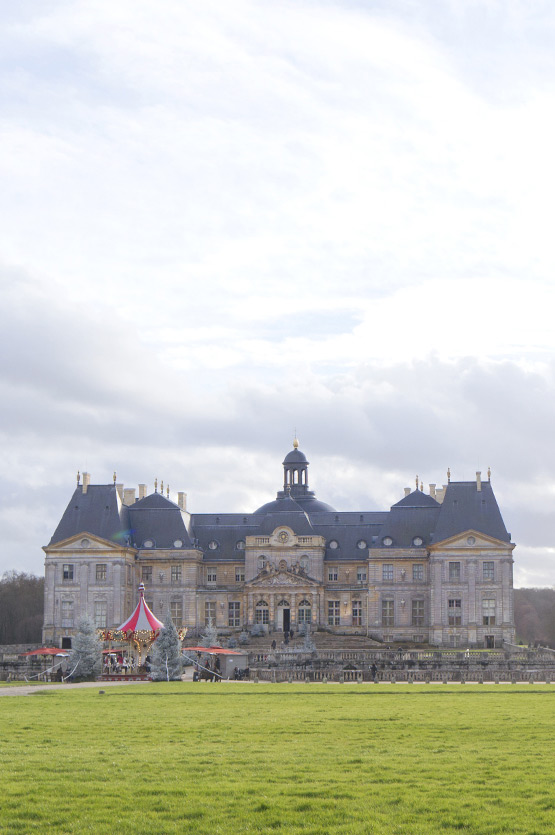 Ohhh it feels so good to take down all the Christmas decoration, right? No more light strings and pine needles everywhere. And even though we don't have a bulky christmas tree inside, it seems like there is more space. Sometimes I wish we'd live in a minimalist space with clean lines without any stuff… but then again: I do love my clutter!
So… you can imagine I'm a bit hesitant to show these images today… images of over-the-top classic Christmas decoration! This week we spent a few days near Fontainebleau and visited the Castle of Vaux-le-Vicomte. Like "our" wonderful castle of Chantilly and the castles of Fontainebleau and Versailles, the Vaux-le-Vicomte castle is located just outside Paris, and often a little bit too far for weekend tourists. But if you have a few more days to spend, a visit to the "countryside" is very rewarding.
Especially if you go to the castle of Vaux le Vicomte: with a calendar full of special events, there's always a good reason to visit the masterpiece of 17th century architecture and its French formal gardens. In the summer you can enjoy candle lit evening visits (which looked absolutely amazing from the pictures they showed), but while we were there, it was Christmas all over again: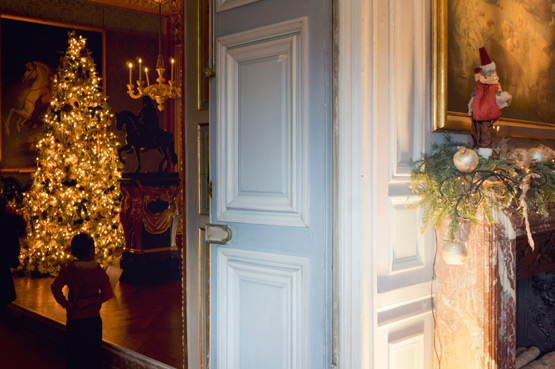 No real Christmas in France without a few La Durée macaron towers: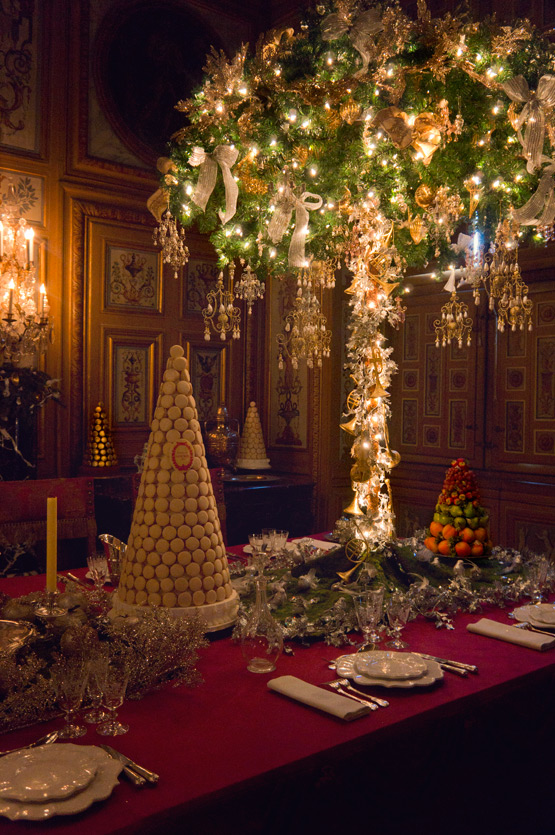 [[more]]
Christmas dinner is prepared in the vast kitchen: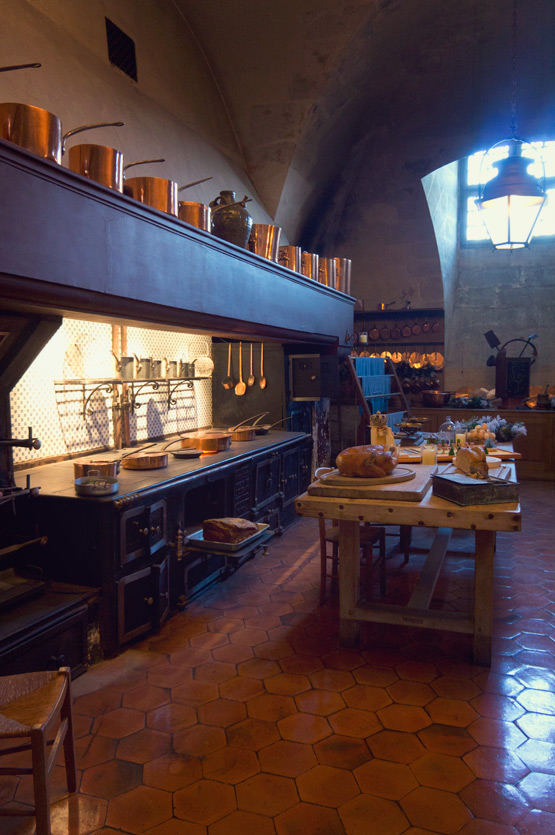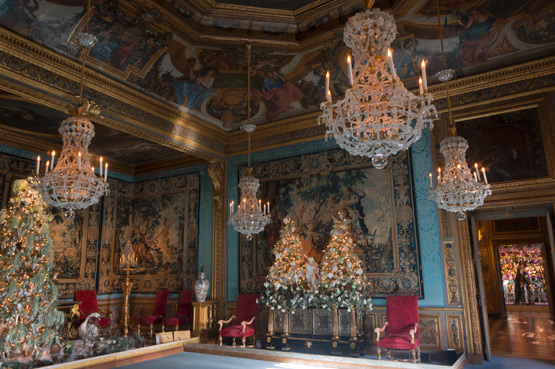 And the best feature (after the sumptuous decoration and the music) was the abundance of real chimney fires: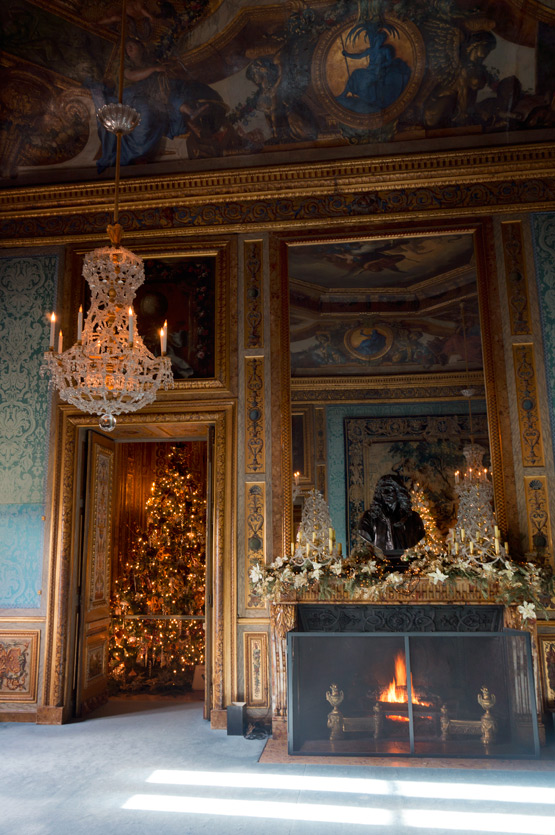 The castle felt very much alive, not like a castle museum where you cannot touch anything and where it's prohibited to sit on the antique chairs. Well, you still couldn't sit on those chairs, but it looked like the royal family just left the room. Warm and welcoming and with a nice Christmas smell.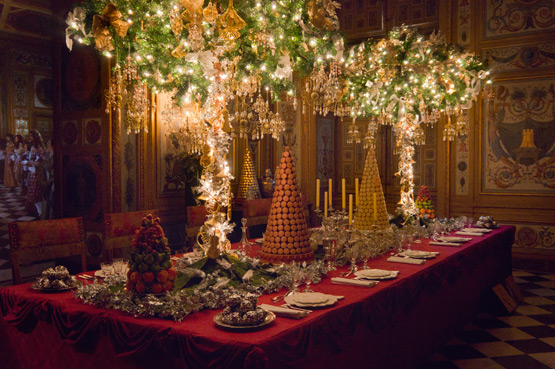 And the dazzling 8 meter high tree in the Grand Salon… so so good! I think we have to make a new family tradition: visiting le Château de Vaux le Vicomte a few weeks before Christmas to get into the mood!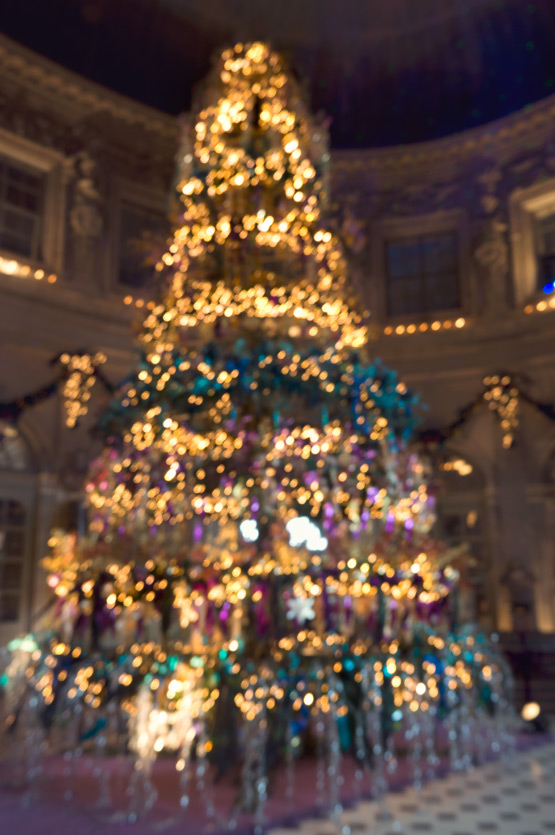 I promise this is the last bit of Christmas you'll get from me in the next 11 months 😉