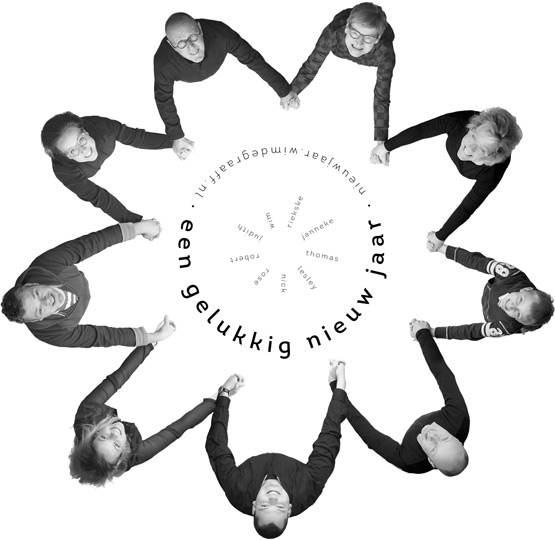 Een gelukkig nieuw jaar! Happy New Year!
I hope 2014 will bring you everything you wish for, as well as lots of joy, luck, happiness, love and good health.
Above is one of my proudest projects: our family New Year's card. My dad took the first photo in 1980 and in 2003 I joined the team. This year is the first time with the nine of us. It was a tiny logistic challenge to take everyone's picture, but here we are on our 34th card 🙂 View all our cards here!