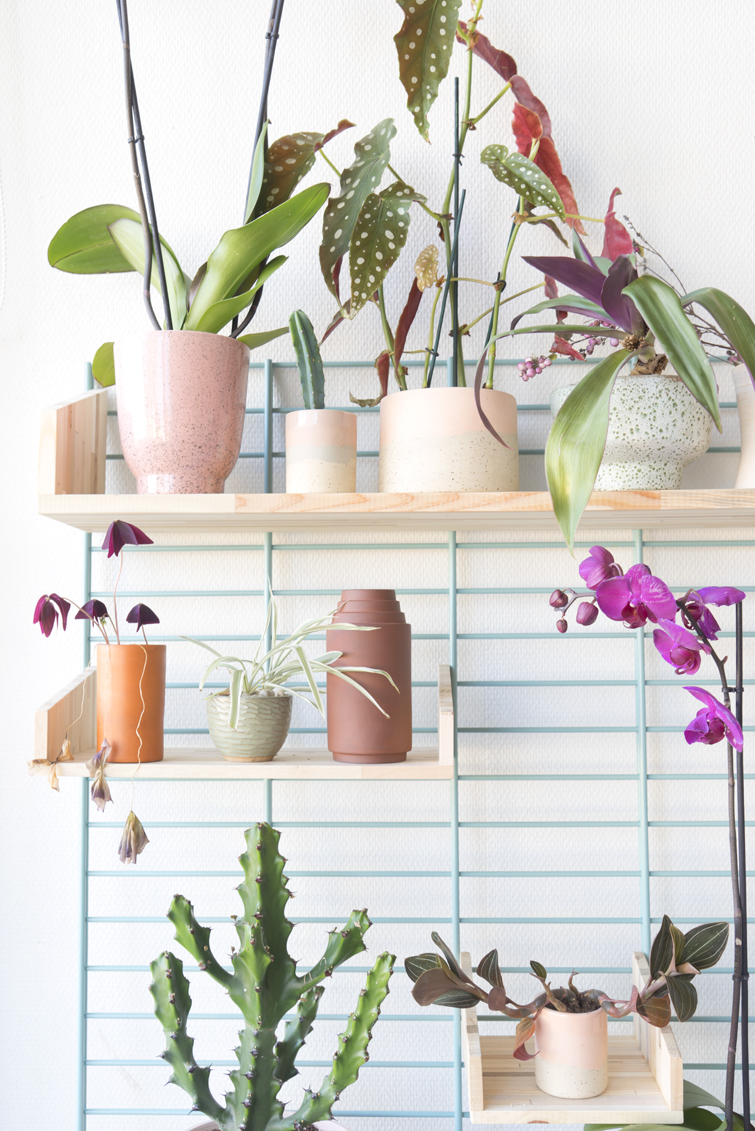 As much as I like flowers, I love houseplants so much better. In a previous Urban Jungle Bloggers topic we had a plants & flowers challenge and I remember is was really nice to figure out how to use both flowers and plants in one setting. With flowers you get to play with a wider range of colors and that's exactly what I get to do again today! Dutch plant grower Anthura sent me two of their new Stellenbosch orchids with a unique deep purple color to use in our home. So I decided to use them in a plantshelfie, together with some of my plant friends.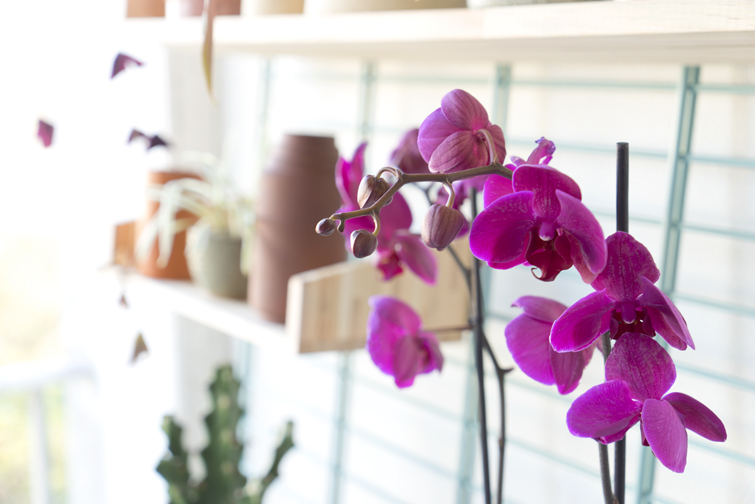 Despite their exotic look, Phalaenopsis are very easy to keep alive, as long as you keep them warm (between 20° and 25°C ideally), in a light spot (without direct light) and drain it in water every 7 to 10 days. Watch this little video on the Bloomifique website to learn how to keep your Phalaenopsis happy and healthy.
Below is also an orchid: a Ludisia jewel orchid, one of the only orchids knows for its leaves, instead of the flowers.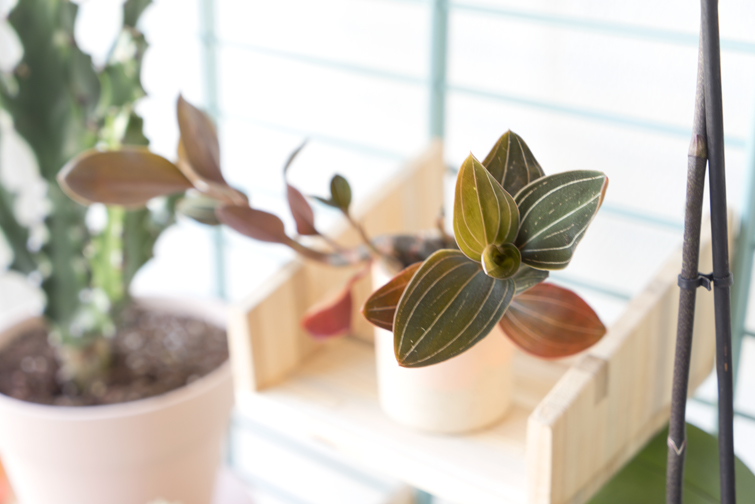 The deep pink purple-ish color of the Anthura Stellenbosch is so bright, that I decided to collect all my plants with purple or red hues. The orchid pots are by Pottery Direct International, one top left is a pastel pink Turin pot with retro finishing, the salie green one is a Calais pot with antique finishing. Look how the speckles match my MAEVO and vintage pots on the top shelf: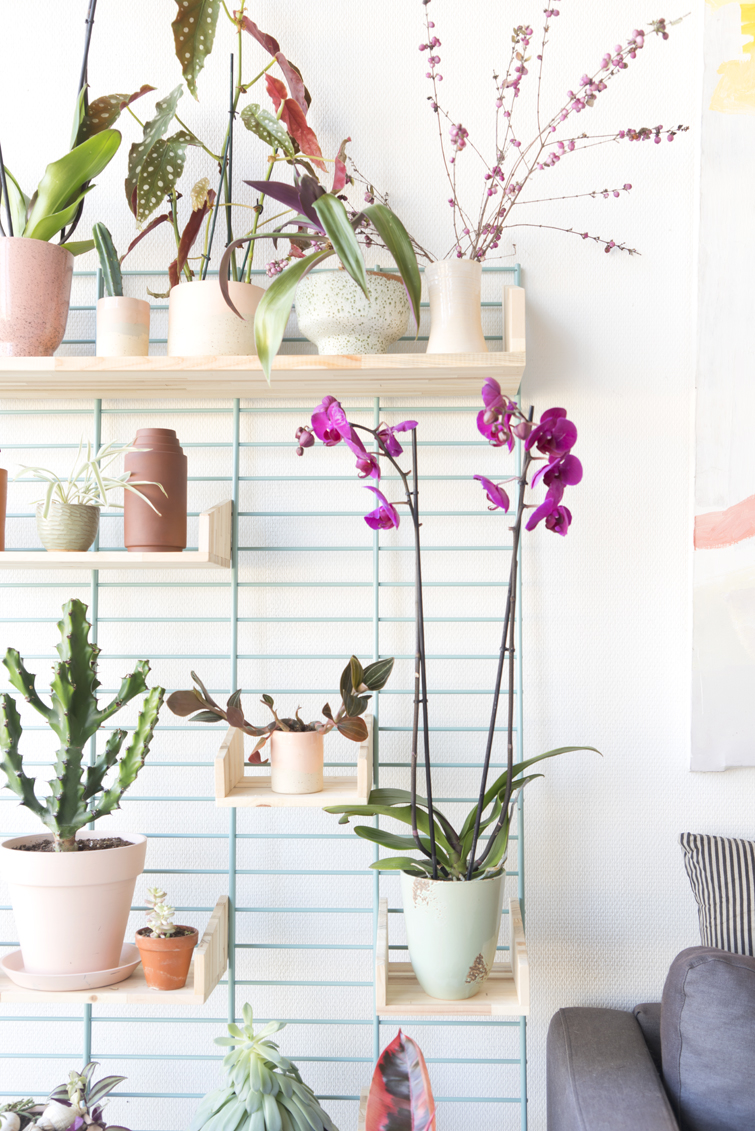 Check out the deep purple-pink-ish color: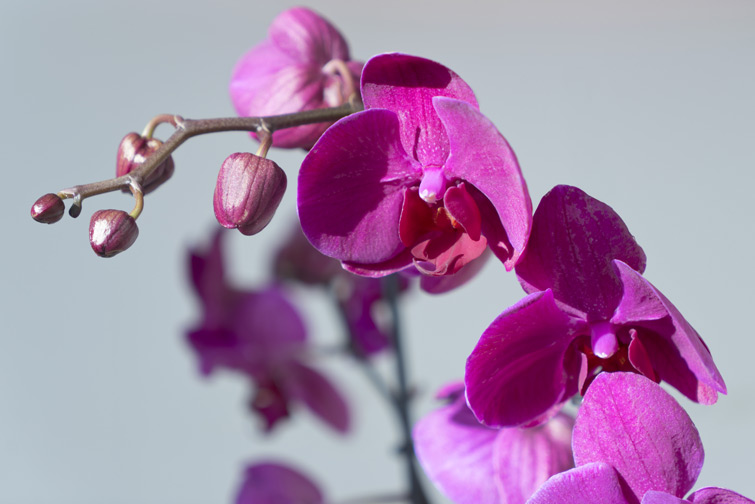 When taking photos, my Oxalis triangularis fell asleep, it folded the leaves back into night mode. Also love the new Skagerak Edge vase: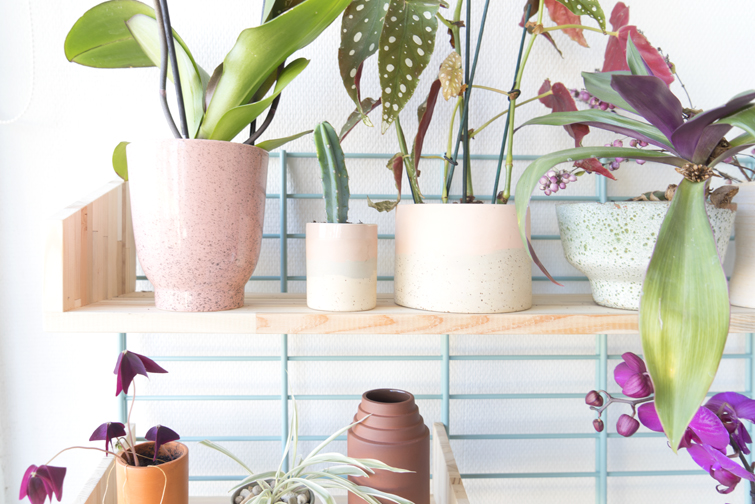 The shelf system that I used is the FENCY by Tolhuijs, a socially responsably created grid structure with shelves that you can easily reposition. They are part of a social responsable project and made out of festival fences. Pure waste upgrading and it looks pretty nice too! I also picked some pink berries here in the neighborhood: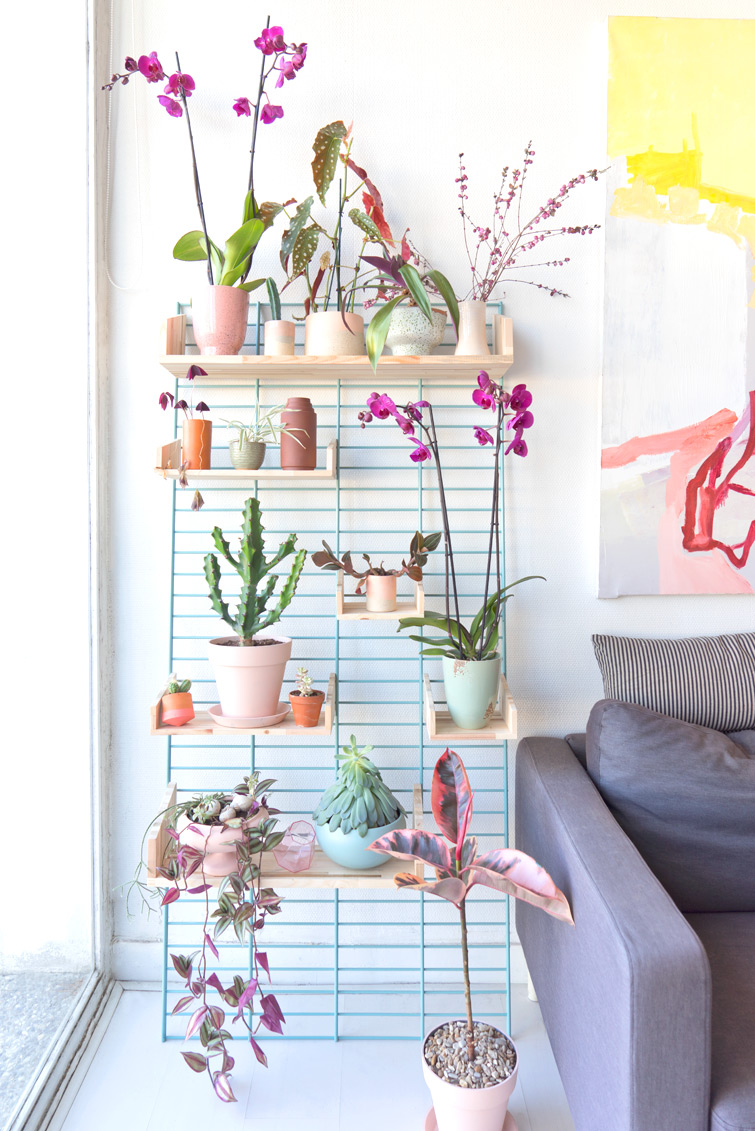 How do you like Phalaenopsis? Do you have any at home? Oh and a tip if you have an orchid that lost its flowers: yes it looks weird, but the plant is not dead. Keep taking care of it (although a little less watering) and your plant may flower again in the next season!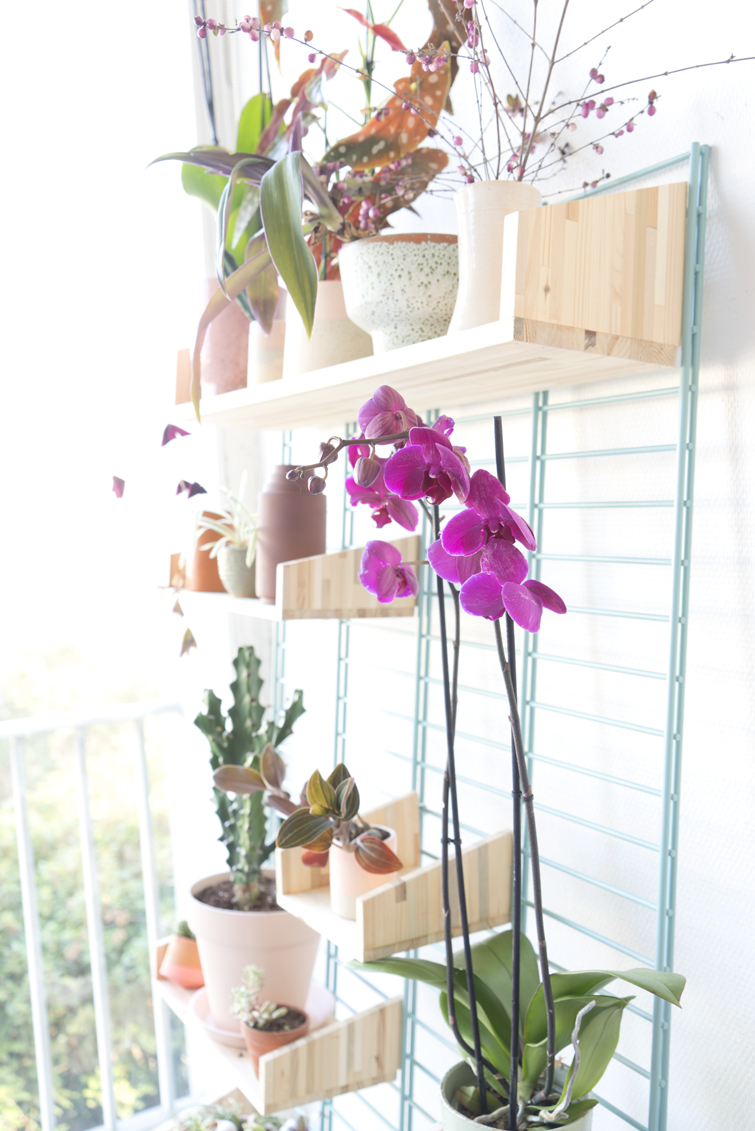 Blogpost created in collaboration with Bloomifique and Anthura. As always all opinions and photos are my own. Merci Anthura!