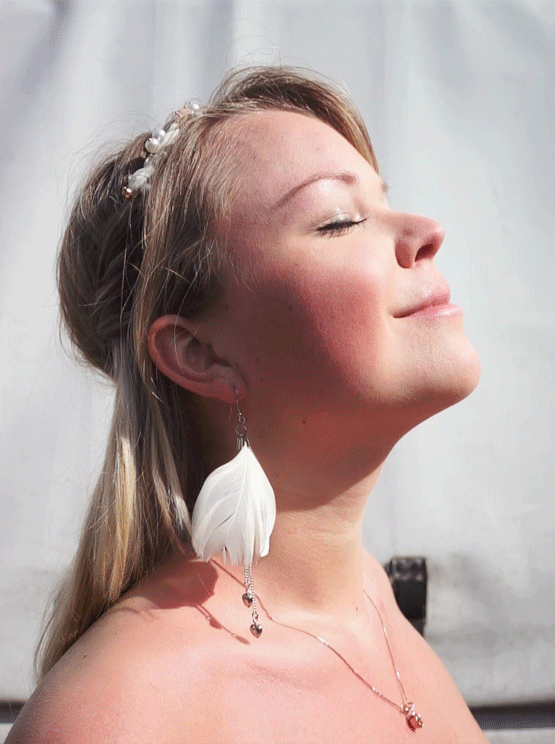 As you can see, Rose really enjoyed the wonderful weather we had this weekend! A few hours later she (and me) looked more like a tomato… we didn't quite feel the power of the sun because there was a light breeze. The same breeze that is playing with her feather earrings :o)
I'm by far not a master of the cinemagraph, unlike Jamie Beck and Kevin Burg, but I really enjoy making these more sophisticated versions of the animated gif. It requires a few simple Photoshop skills, but you can also use an app like Echograph or Flixel (iphone) or Cinemagraph (nokia lumia).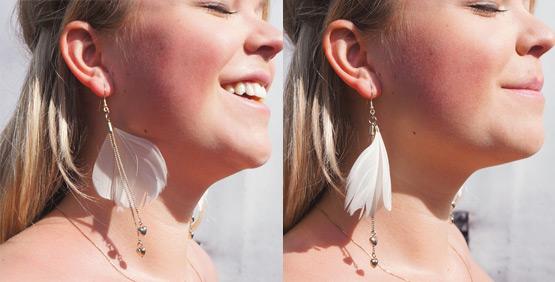 If you want to make a cinemagraph using Photoshop, I have a few tips:
► use a tripod to shoot the video (I didn't and it made positioning the motion images more difficult and less precise)
► you'll need less video and layers than you'd think
► think before you start filming: think about details: like the exact part you want to animate, the shadows, elements behind the moving part (like the necklace in my case) and light reflections
► the motion can be more subtile than you'd think
► open a cinemagraph by Jamie & Kevin or a gif by rrrrrrrroll in Photoshop and learn from watching the layers and their content
► this is a great cinemagraph tutorial, or this one in video
► and of course: have fun!