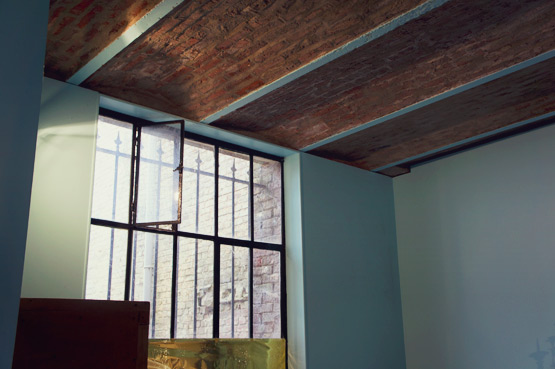 Last week I showed you some pictures of the Sugar Factory in Francières. The weather was rather gloomy and like for our first visit, I photographed in black & white. Today I'll take you inside where it's a little bit more colorful (but also colder than outside!).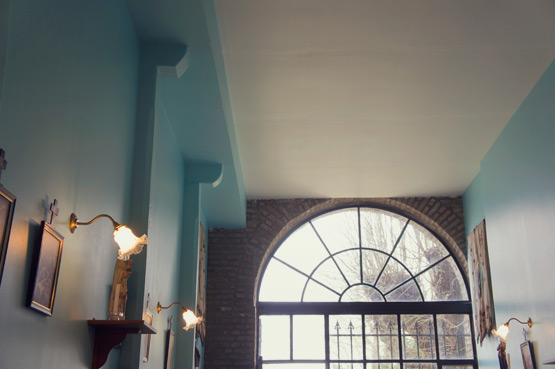 I really liked the color of the walls in the factory's chapel. It looks rather contemporary, but old pictures of the chapel before the renovation, show exactly the same colored walls! The minty blue ( or how would you call this color? ) goes perfectly well with these tiles: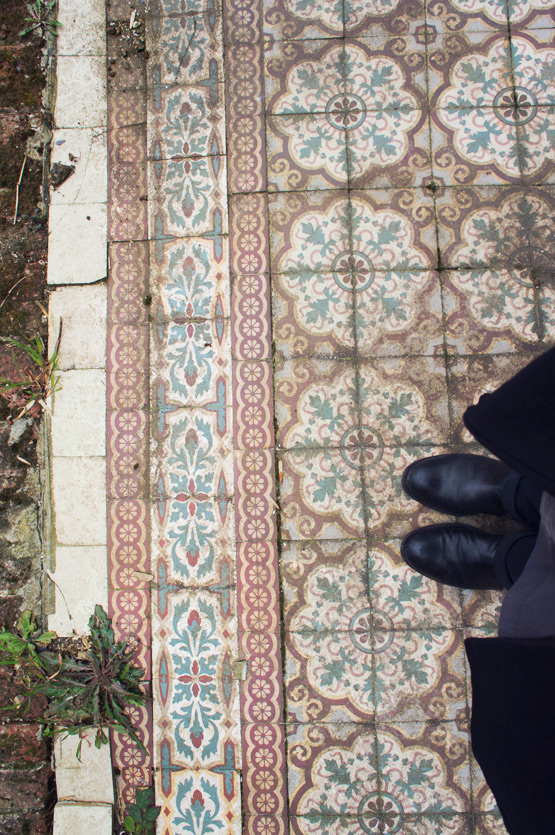 In the factory's school they used a slightly different shade of minty green/blue. I never knew it used to be such a fashionable color!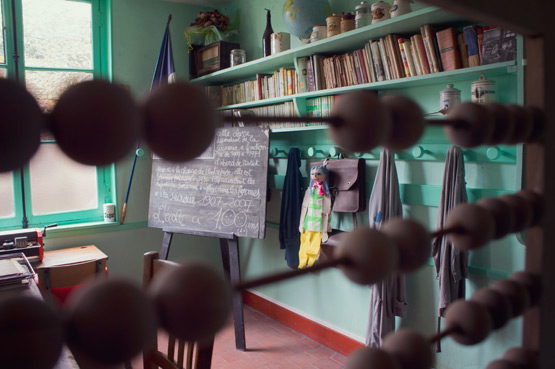 In the main factory, which now houses a permanent exhibition on today's agricultural industry in France, the architects cleverly re-used this color: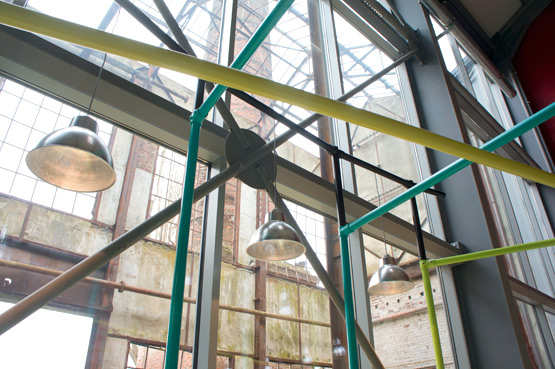 Minty green/blue, jungle green, toothpaste green, jade, aqua blue… What would you call this color?