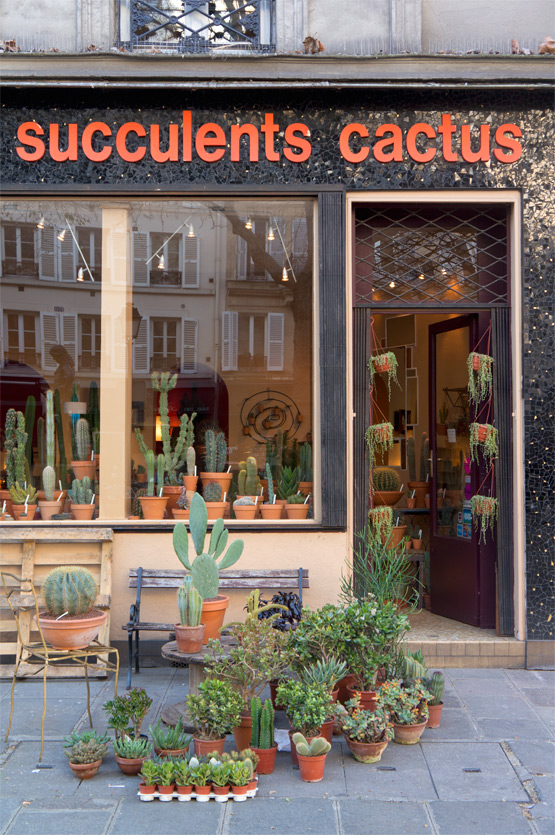 One of my favorite things to do when I travel, is visiting the local garden center, plant nursery or pépinière. Especially around the Mediterranean you can find the prettiest olive trees, agaves and palm trees in these centres. I always love bringing home a little succulent souvenir. But when you live in Paris and want to add some spiky green friends to your urban jungle, this is the place to go: Les Succulents Cactus.
As you can see, the entire shop is filled with different cactus plants and succulents. I first visited a few years ago, but when sweet Lauren reminded me of its existence, I knew I had to go back. So that's what I did when I had coffee just around the corner: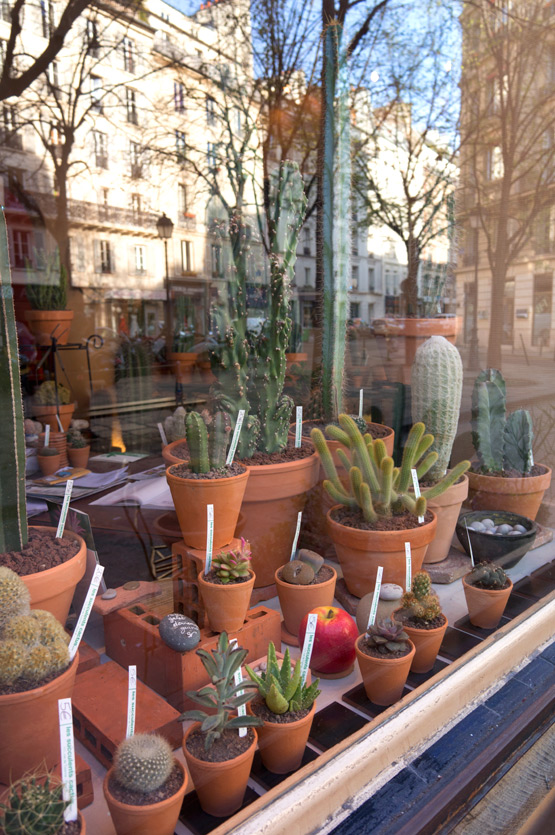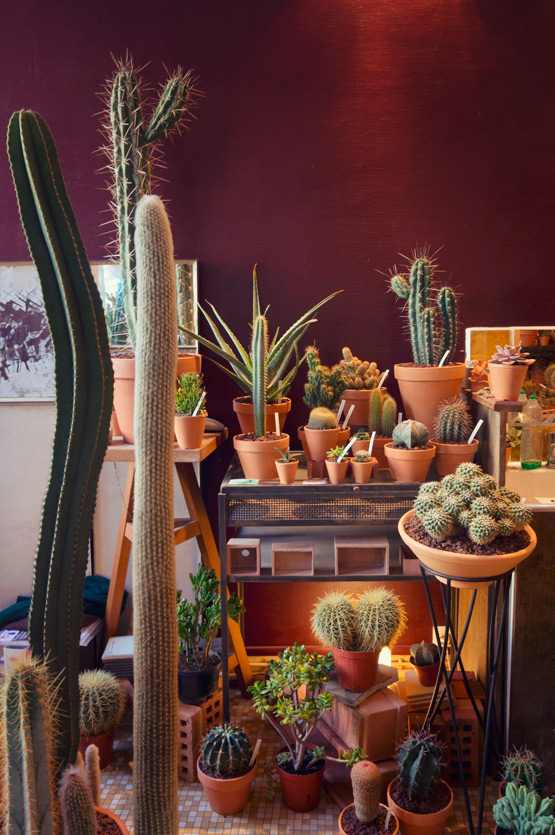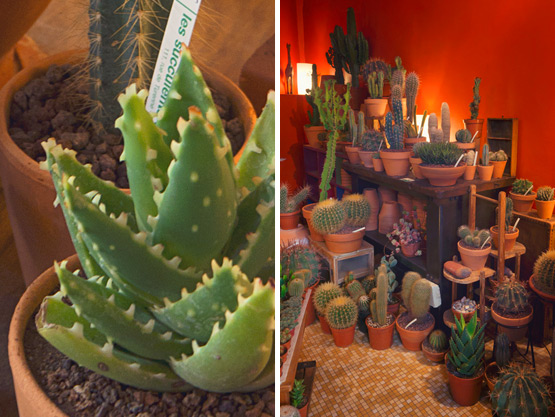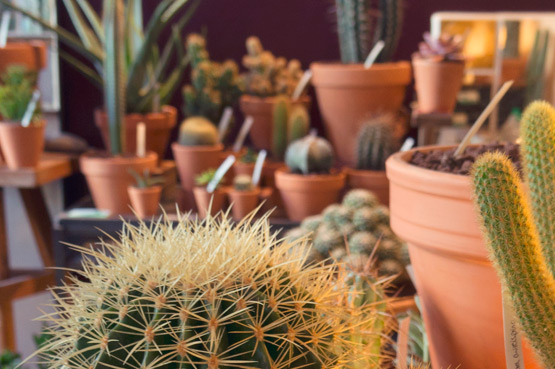 The funny thing is, that all their cactus plants are so perfect! They have no flaws, because they're selected by hand, which makes this place a bit surreal. But still: their collection of over 300 different species is really beautiful. Can you believe I left empty handed? My urban jungle grows so fast, that I don't allow myself to buy more… for now. Which makes it even more hilarious that when I came home a big new cactus was waiting for me. A sweet gift from my husband <3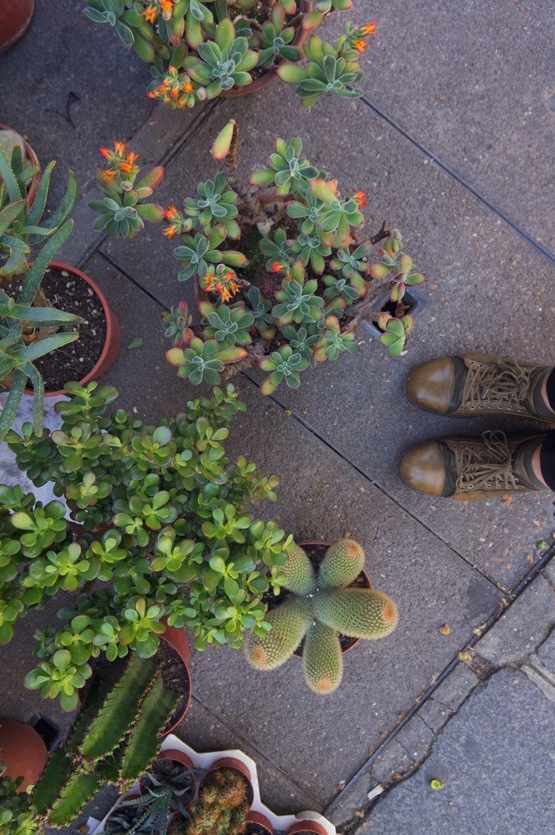 The owner of the shop, Anne Floux, is very passionate about everything cacti. And if you decide to adopt one of her plants, she makes sure you get all the information you need to take good care of your new green friend. Because contrary to popular belief: you really have to take care of your succulents and cactus plants!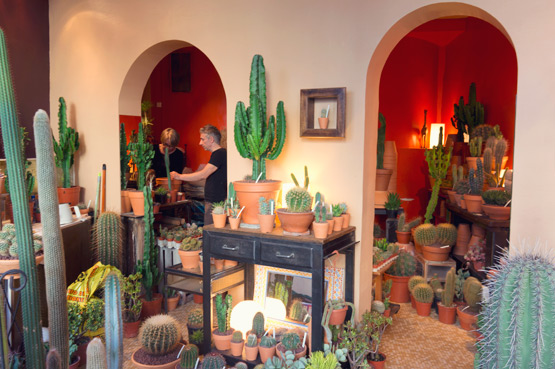 Les Succulents Cactus /// 111 Rue de Turenne /// 75003 Paris /// + 33 1 48 87 07 18
Open every tuesday to saturday from 11:00 to 19:00