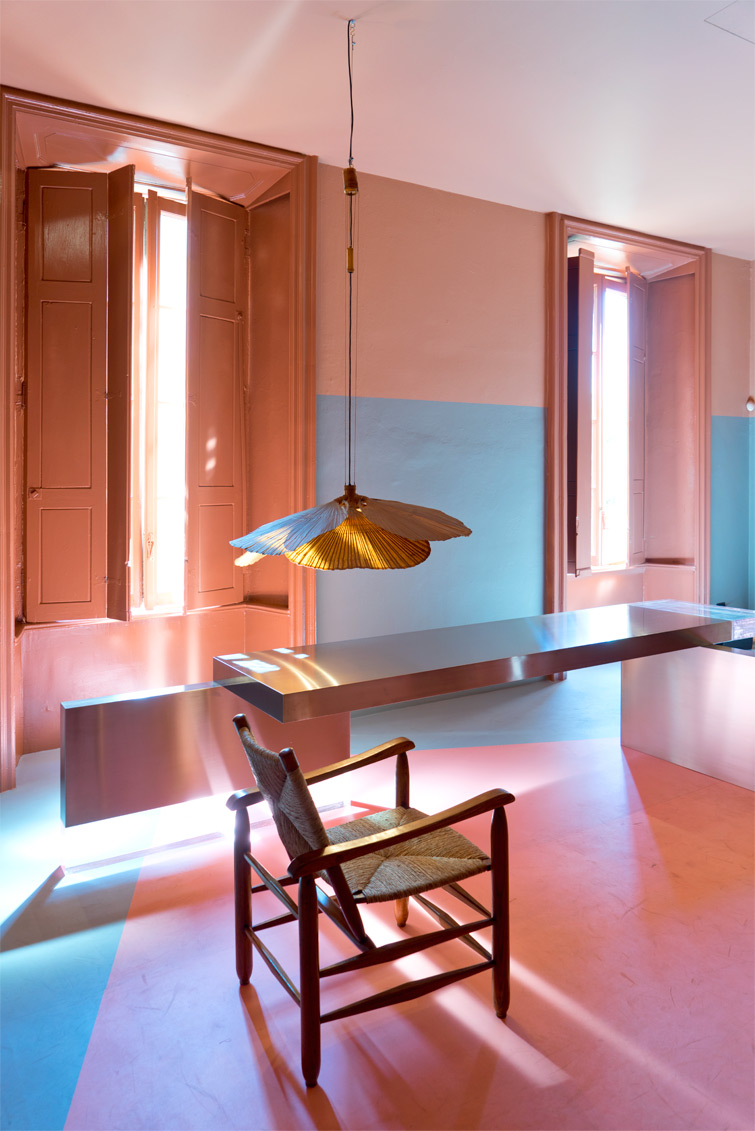 Milan was good, really good. I'm in the middle of sharing all my favorites here on the blog, and I just couldn't not share these. But they didn't fit in: because they are my faves! For very different reasons (the colors, light, shapes or people behind it) so here we go.
When I pushed the door of Dimore Studio I was welcomed by an interior with the most stunning color palette I've seen in a while. The lady behind the counter kindly asked if she could help me and told me the actual exhibition was on the other side of the hallway. I passed the hallway and entered the wonderful world of Dimore Studio. The colors, the light, the materials used, the proportions: it made an unforgettable impression. I mean how cool is this thick transparant piece of this table construction?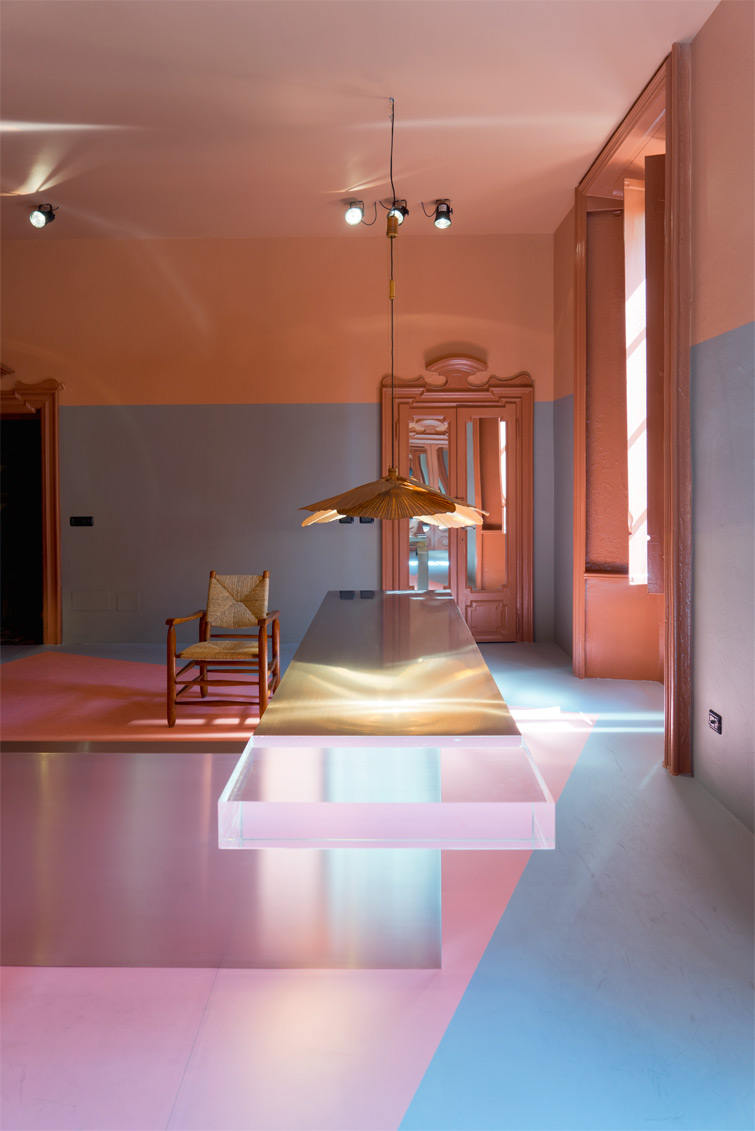 And something I love so much in Milan: the hidden green patios, tereaces and balconies: a peek into the rooftop garden: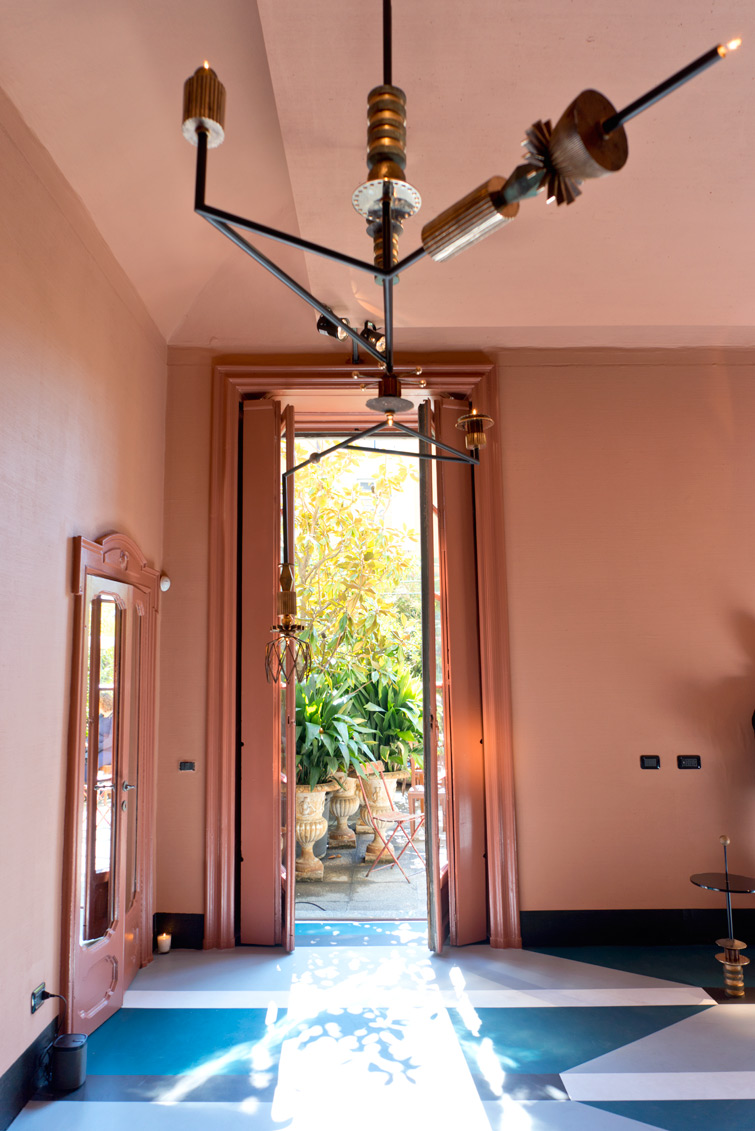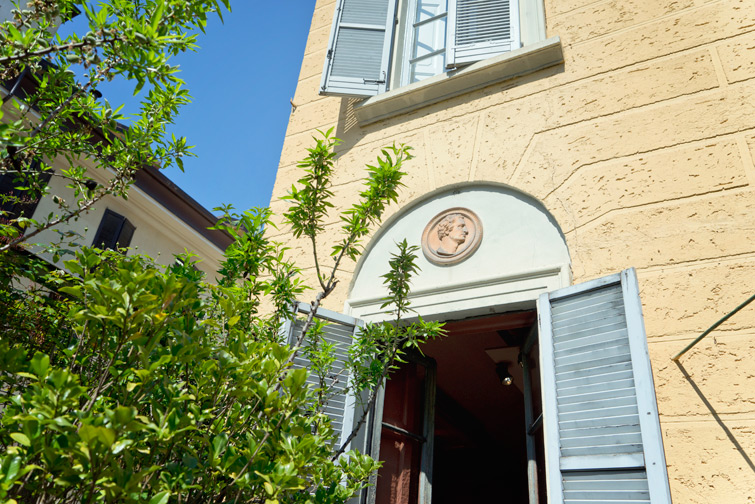 Currently I'm completely drawn to circular shapes. My entire Pinterest "Wishful Thinking" board is filled with round items. At the Dutch Design presentation by Baars & Bloemhoff I saw this light suspension by Sabine Marcelis called Filter created. It's made of high macs material and looks simply stunning! The only thing I don't get is the ugly white electricity cord. But hey, that's easy to replace with something more stylish 😉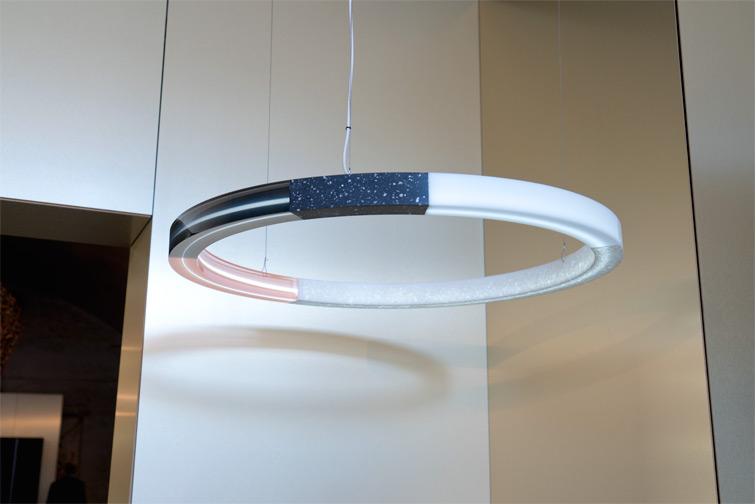 At the Euroluce, the lighting exhibition of the Salone, my friend Tiff and I just had to visit our friends from LZF. Remember the garden party? This time LZF presented their new color PINK! This new shade (my favorite!) is such a good match for their lamps in translucent wood veneer: it makes them look even softer: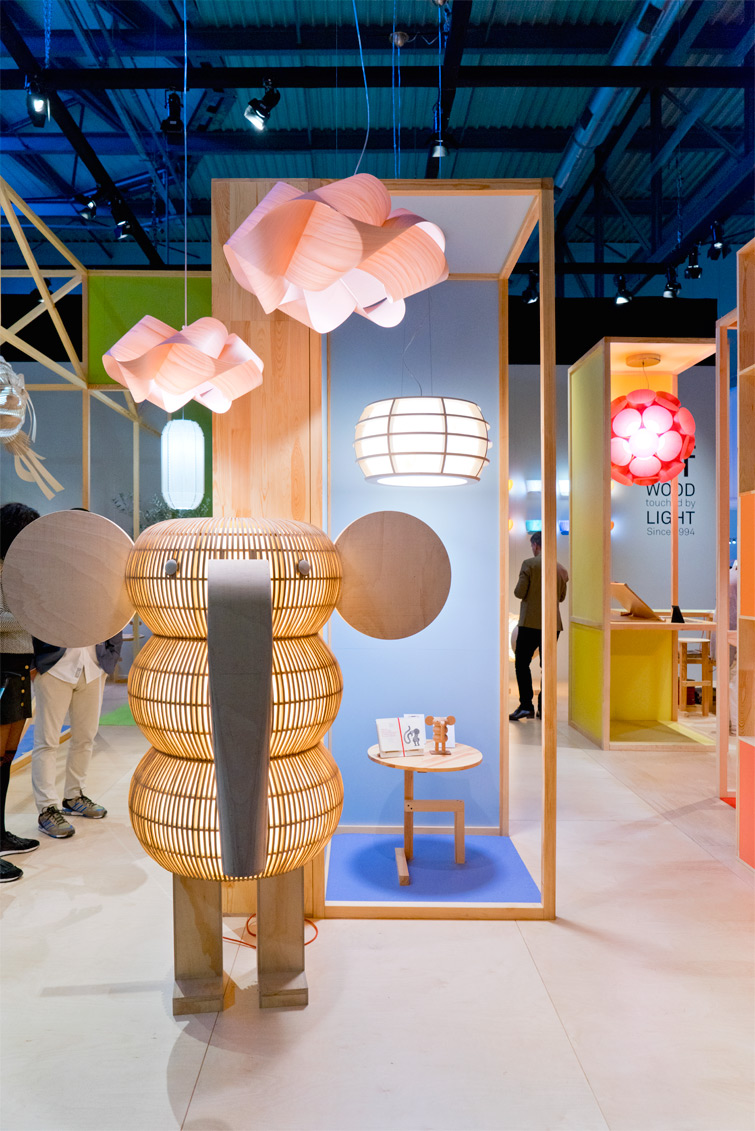 And I said hi to the big brother of my Smelli Fant: the life size Elephant: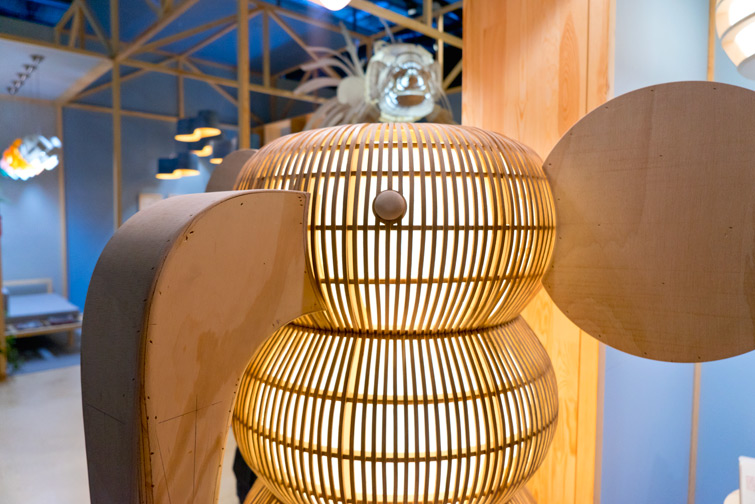 Then off to Santa & Cole: they presented new lights by designer Anthony Dickens. Anthony told us that he was inspired by Cochin paper lanterns on a trip to Japan in 2010 and worked really hard to create a lighting system that combined this traditional way of working with paper, with the latest LED technology. The result is Tekio: a lighting system based on flexible structures covered by paper modules held together by magnets. You can create all kinds of different combinations, like wall lights, vertical pendant lamps, horizontal lines, circles and ovals.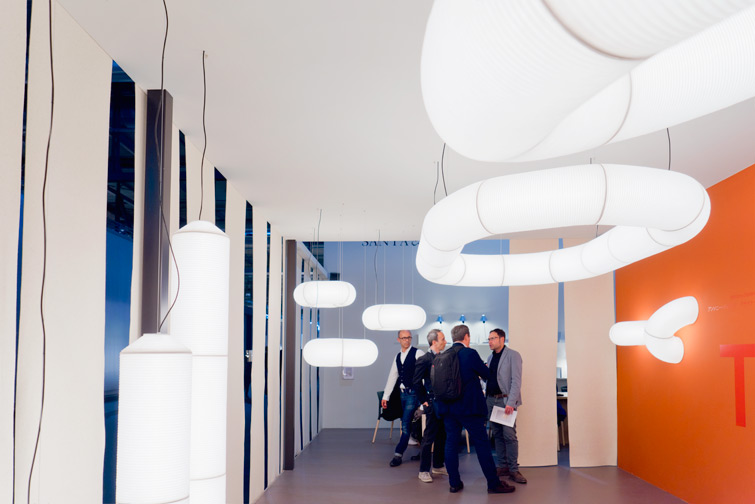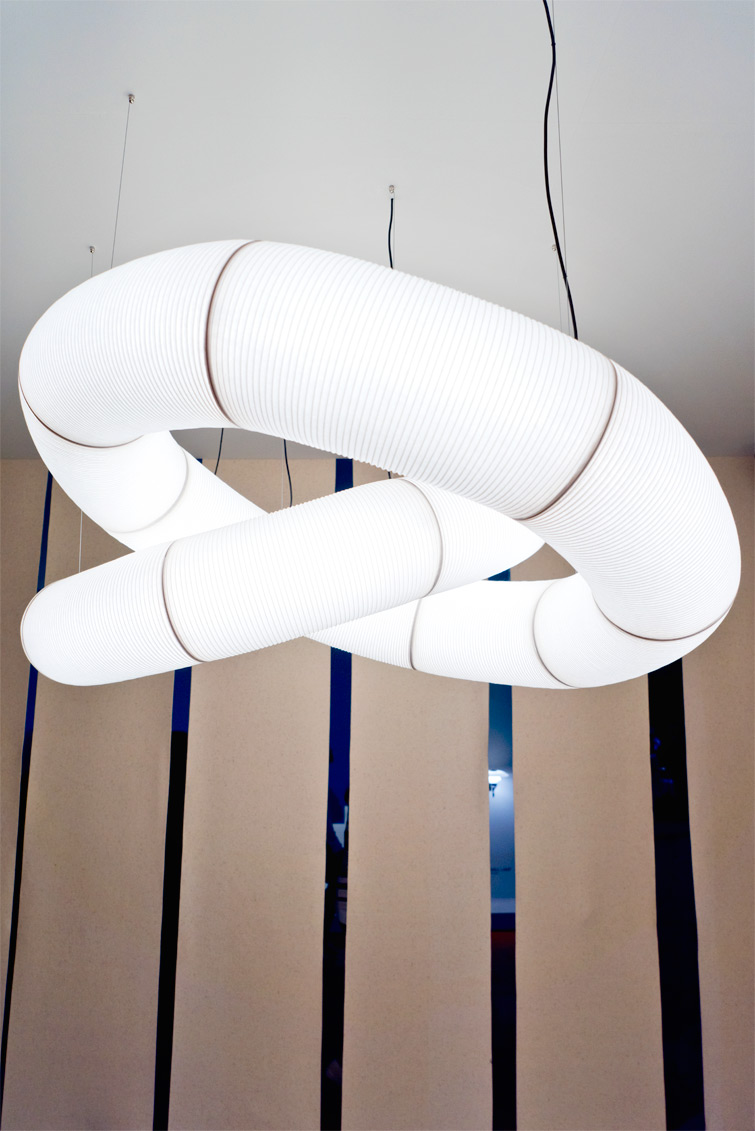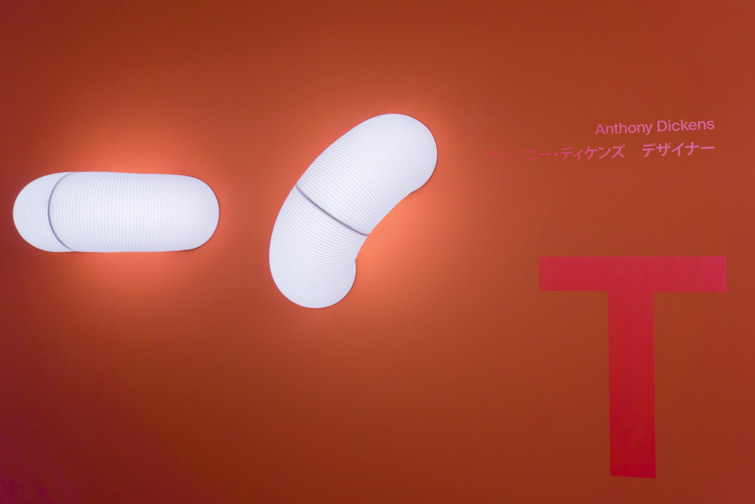 Nina Masó, one of the founders of Santa & Cole, that we also met at the wonderful Parc de Belloch last year, welcomed the press during a special aperitivo: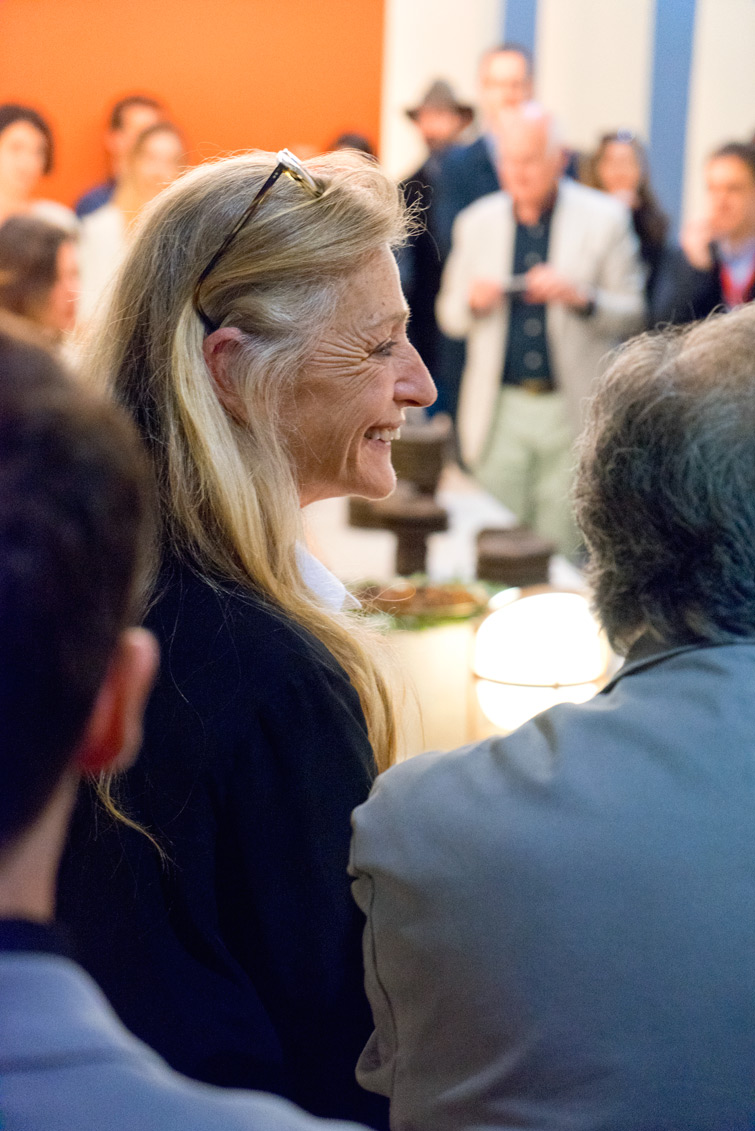 Like last year, the food at Santa & Cole was something special: they invited Pepi de Boissieu to create a "Pu-erh" tea installation & ritual. More about that on Pepi's Instagram, if you like to know. And have you ever seen such a stylish way to cut off Spanish sausages?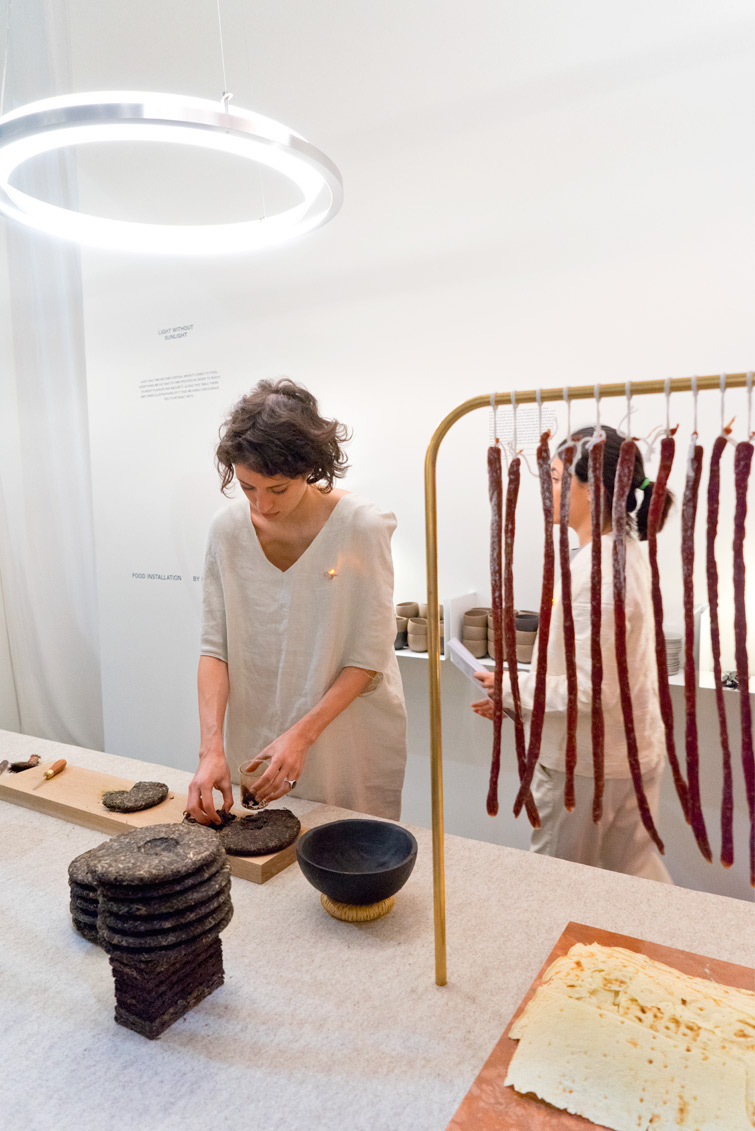 So, here they are: some of my very favorites from Milan. I hope you liked them as much as I do? But there's more! I'll show you two other green projects later this week. So stay tuned!