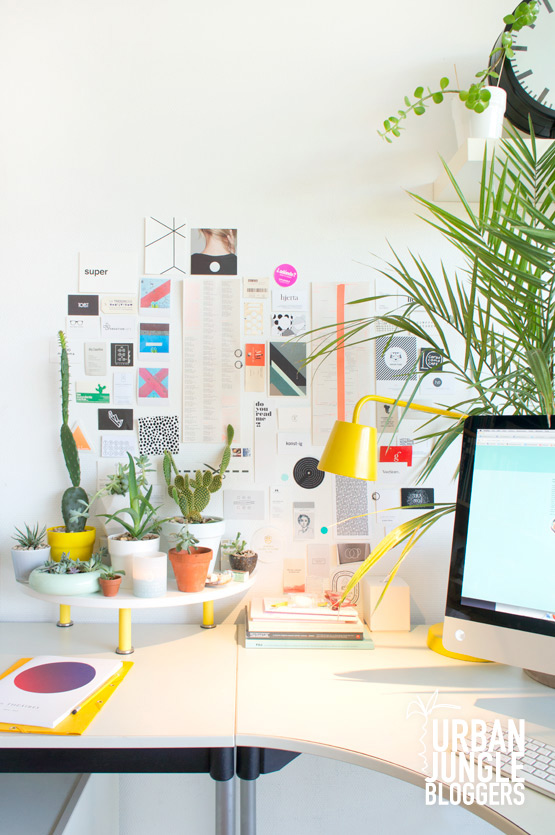 This month's Urban Jungle Bloggers topic fits my current state of mind pretty well: back to school, plants on the workplace. It's been one busy month, but a very productive one too, here in my home office. Strangely enough I don't have many plants on my desk. Most of them don't like the northern light in our yellow living room plus our cats love nibbling on fresh green leaves a lot. Especially palm tree leaves. I wish I could leave my home-grown palm tree behind my screen, I love the way it looks: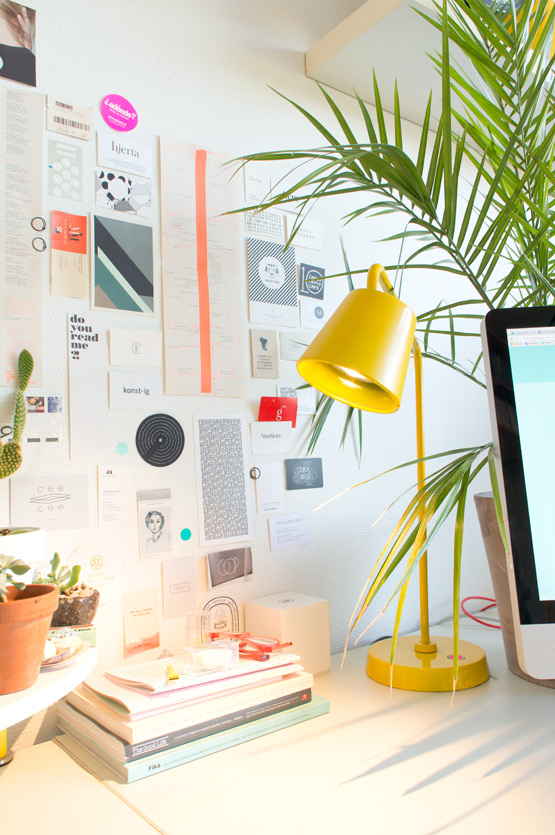 Palm trees create the best tropical shadows that immediately remind me of sunshine and the Mediterranean: that's why I love them so much. Did you know that growing your own palm tree is pretty cool (I think!) and only requires lots of patience? Mine is about 4-5 years old, but grows happily all by itself. If you like to learn how it works: I made a little infographic with instructions a while ago, you can find it here.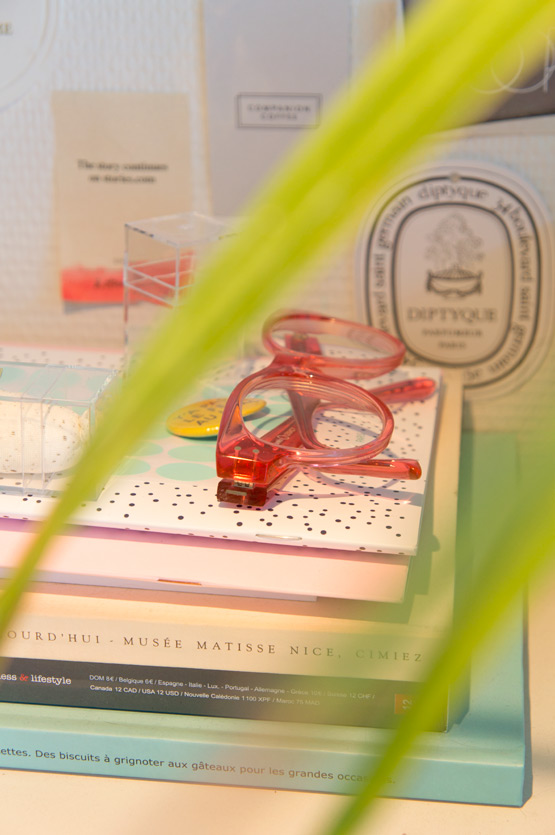 On my little side desk I created a small composition with succulents and cacti from around the house.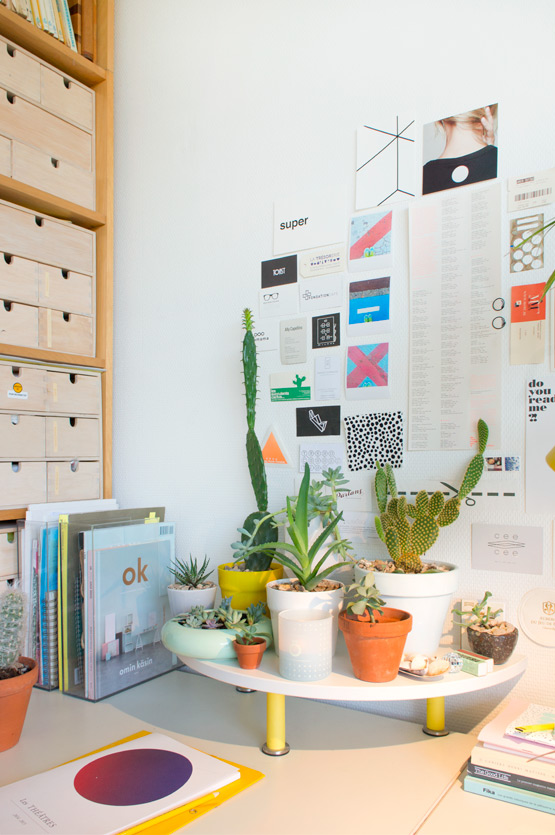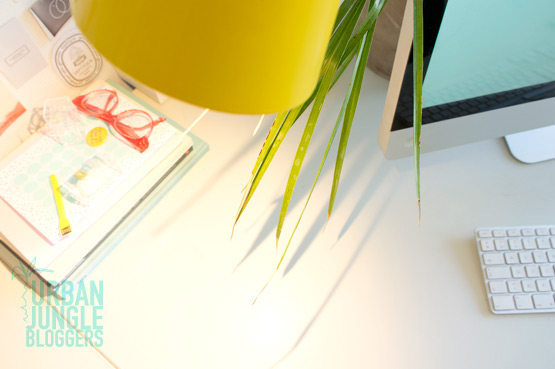 See that tall cactus plant on the left? Since June he grew so much, I wonder when he'll fall down, but sofar he stays perfectly green and balanced.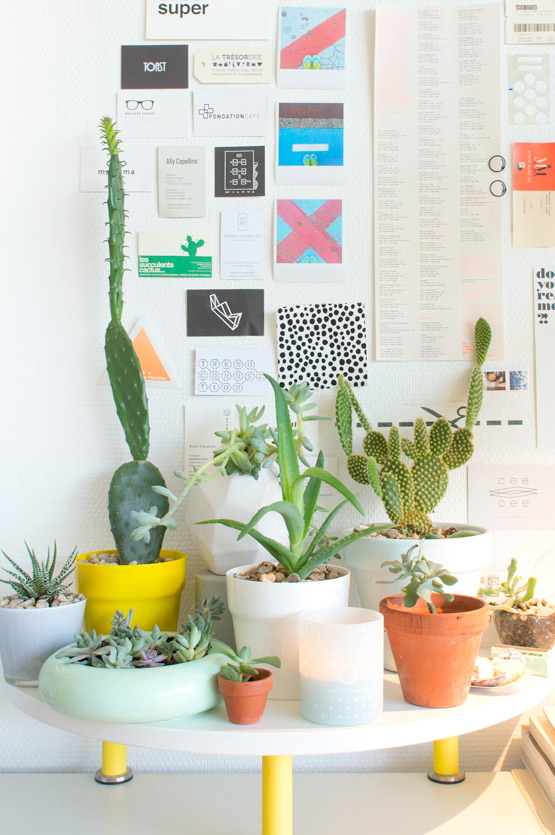 And here's one of the things that's kept me busy: our brand new Urban Jungle Bloggers website! We are launching it today, so take a look! We hope you'll like it 🙂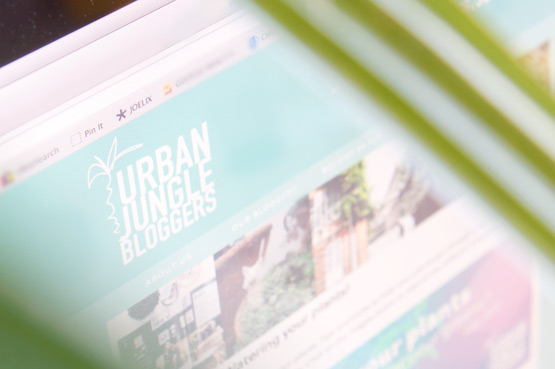 Urban Jungle Bloggers is a monthly series hosted by 2 bloggers: Igor (Happy Interior Blog) and Judith (JOELIX.com). Every month we share ideas to create an urban jungle through styling ideas, DIYs and green tips & tricks. You can find additional inspiration on our Urban Jungle Bloggers Pinterest board and keep up-to-date via our Facebook page. Want to join? Subscribe to our monthly topic newsletter or use #urbanjunglebloggers on twitter and instagram. Let's bring some green into our homes and blogs!

► Fore more plants at the workplace also check out: Happy Interior Blog /// My home is my Horst /// No Apathy Allowed /// Stilzitat /// Interiornovice /// Mouseblossom /// Look! pimp your room /// Pötit /// Colourliving /// Makelight /// Little Star Blog /// We Make A Pair /// Traedraum /// Facing north with Gracia /// Jillian in Italy /// Armoire, Pegs & Casserole /// Wanesia /// Rekobo /// Knobz /// Hipaholic /// Eclectic Trends /// Un due tre Ilaria /// Rock that Horse /// 30s magazine ///