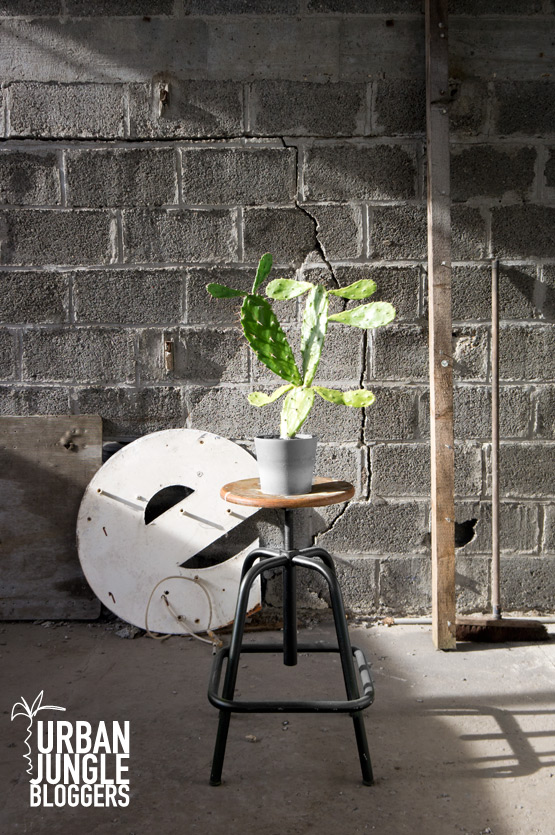 I'm very happy that it's that time of the month again: today Igor and I are hosting our 6th episode of the Urban Jungle Bloggers adventure! February's theme gave us a bit of homework… but it's the best homework you can ask for: play around with greens! Our mission was to choose 1 plant and style it in 3 different ways. So here we go…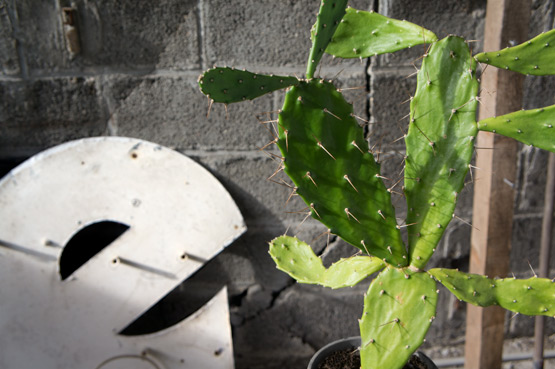 I immediately knew my favorite paddle cactus had to be the star. He's not very elegant, but I like his quirky shape and the way he keeps himself balanced by growing more paddles in the right direction.
First I took him outside: one of the sheds outside has this beautiful peeled paint wall that I wanted to use as a backdrop. But it was blocked, so this grey cement wall had to do. And of course I brought one of my beloved letters.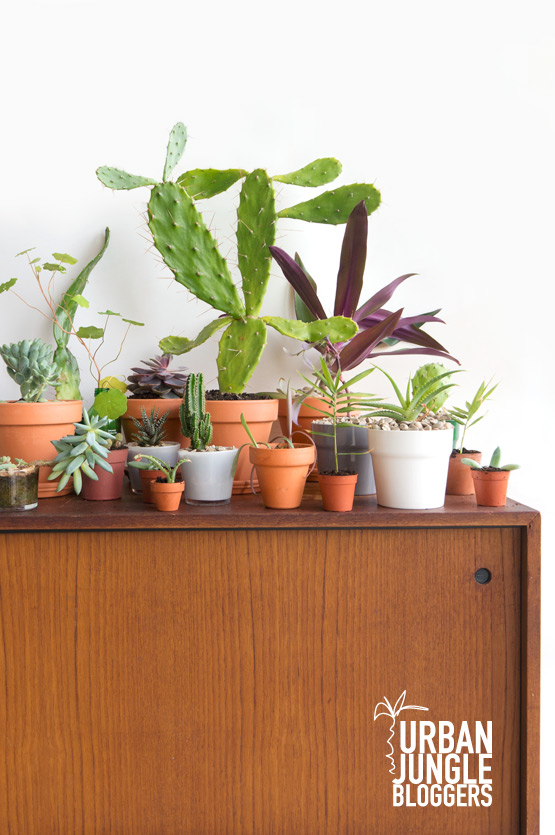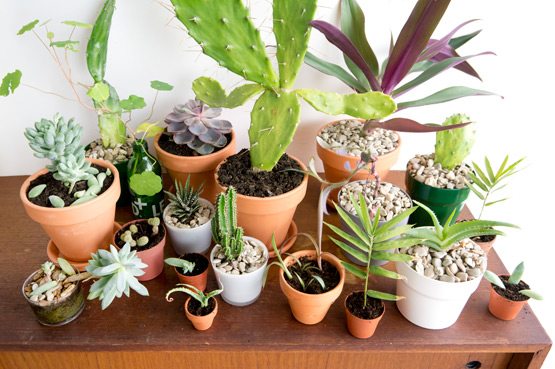 But I think my cactus plant feels better when in company of some good friends. So I put him into a basic terracotta planter and invited some succulents, aloë vera and a purple Tradescantia Spathacea. I like how the different shades of green & purple add more depth to the group. What do you think?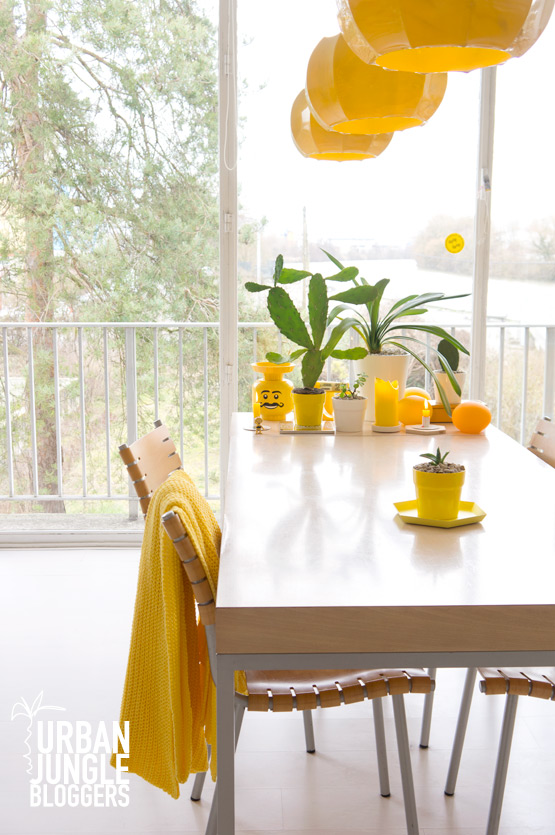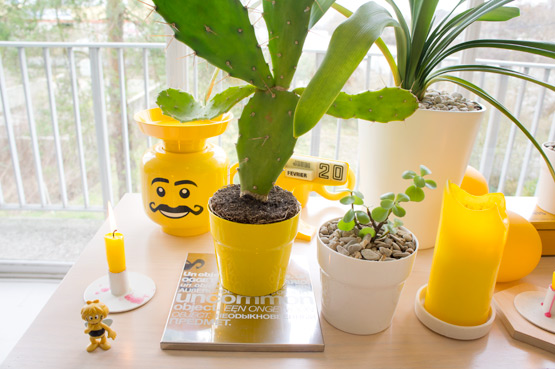 And of course, I brought my "paddled star" into our living room for a more colorful styling. Basically I placed it between some of our yellow trinkets and my old inherited Clivia plant.
Can you tell I'm going a little Betty Basic with my planters? I think it's time for some more funky pots… maybe a nice topic for a future Urban Jungle Bloggers challenge 😉 Hope to see you again next month!

Urban Jungle Bloggers is a monthly series initiated by 2 bloggers: Igor (Happy Interior Blog) and Judith (JOELIX.com). Every month we share ideas to create an urban jungle through styling ideas, DIYs and green tips & tricks. You can find additional inspiration on our Urban Jungle Bloggers Pinterest board and keep up-to-date via our Facebook page. Want to join? Use #urbanjunglebloggers on twitter and instagram. Or let us know and we'll send you a mini-kit with all details. Let's bring some green into our homes and blogs!

► For more stylings also check out: Neongroen /// Un23Ilaria /// Eclectic Trends /// Speculaas /// Colourliving /// Hipaholic /// Look! Pimp your room /// Atelier Rue Verte /// Ausstatungs & Co /// Jenn Adores /// Junifaden /// Regards et Maison /// Mouseblossom /// Bezauberndes Leben /// Neuer Stoff /// Happy Home blog /// Frau Mau /// Emerald Green Interiors /// KreaVilla /// Traedraum /// Hviit /// Stilzitat /// Mademoiselle Poirot /// Polly Papier /// Ida Interior Lifestyle /// Flora Inspiro /// Femkeido /// Domestic Stories with Ivy /// Live life deeply now /// It's nice here /// Folies du Bonheur /// 30s Magazine /// Volle Lotte /// I don't know how she does it /// Trend Daily ///