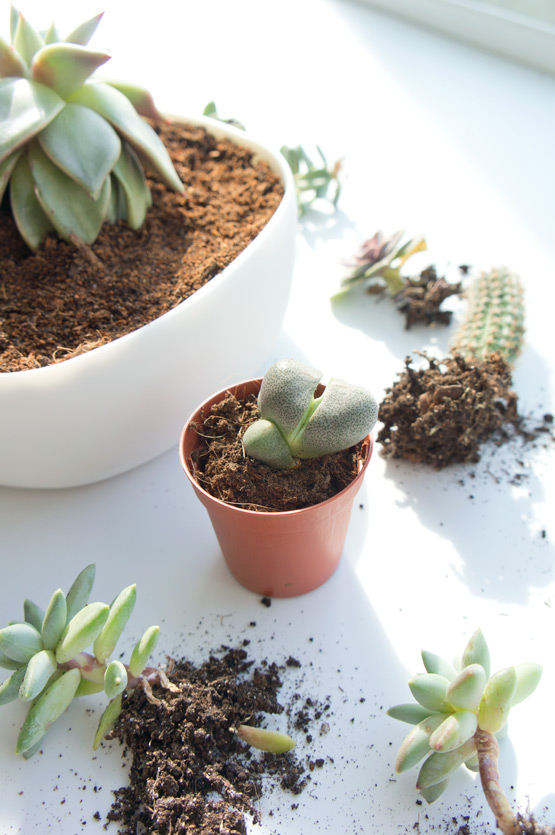 If you've been reading my blog for a while, you may already know Tina Frey Designs. I first discovered the brand at Maison & Objet in Paris and completely fell for the sensual designs in resin and their handmade feel. This Spring they are launching a beautiful new Urban Garden Collection with planters and swings (!) in the same incredible resin they're known for.
As an Urban Jungle Blogger with more than 150 plants, I'm always on the lookout for new planters for my every growing jungle. I particularly love the feel of this large bowl: it is handsculpted and I just cannot stop touching it. The size is perfect for several smaller plants that don't need a lot of depth, like succulents or cacti, my favorites! And the good thing is, you can "feel" this bowl too, as I am giving away the same large bowl to one lucky winner!
For this special project, I got myself a new little plant: a Lithops: a "living stone" succulent that, I think, looks a lot like Waldof (one of the old men) from The Muppet Show 😉 Together with some homegrown succulents and cacti that I collected, I decided to turn the bowl into a little succulent garden.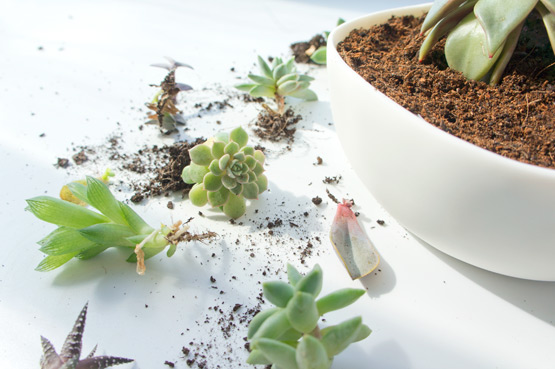 This is how I created a mini oasis in this Tina Frey Designs bowl: a plastic liner (to avoid scratches from the pebbles), a layer of small pebbles for drainage, soil and plants. Easy peasy: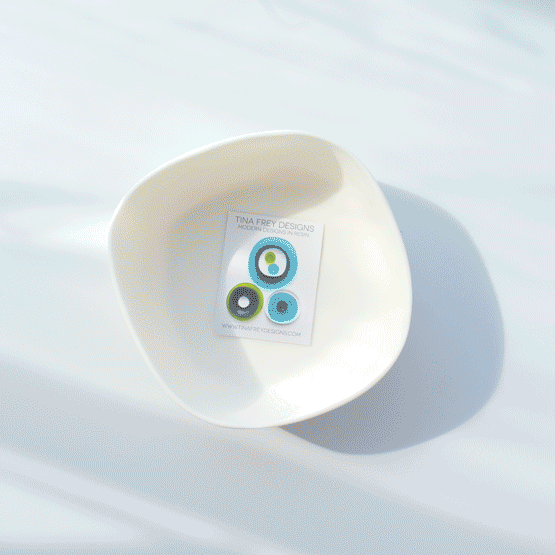 I've noticed that if you plant different succulents together in a bowl or plant pot, they tend to grow bigger. And it also looks so much cuter than just one lonely plant: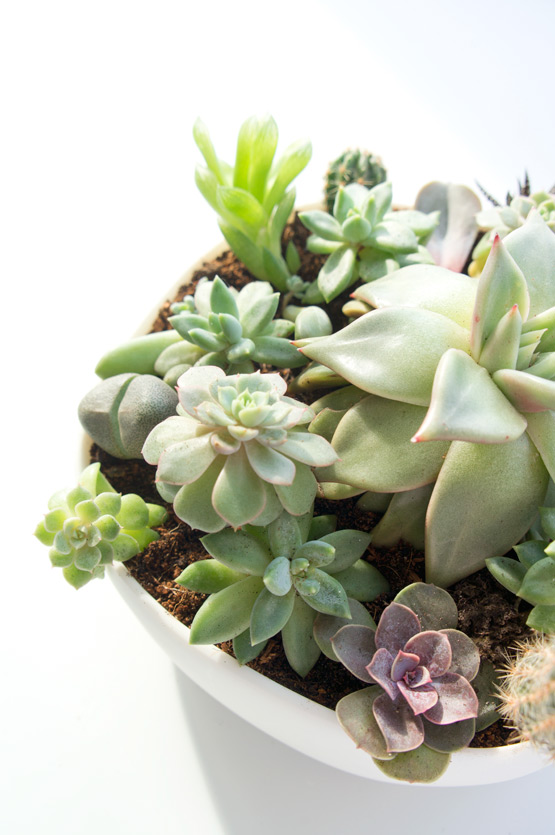 To win one Tina Frey Designs large bowl in white:
► Leave a comment below with your favorite item from the Tina Frey Designs shop.
► Not mandatory, but it would be nice if you'd follow me on Instagram, Facebook, Twitter, Pinterest, Bloglovin
► Visit Happy Interior Blog for an extra chance to win: Igor is giving away a beautiful hanging planter by Tina Frey Designs!
On April 27th I'll announce the winner. This giveaway is open worldwide. (Green) fingers crossed!
This giveaway is now closed. The winner of the large Tina Frey Designs bowl is Maria. She has been contacted by email. Thank you all for playing!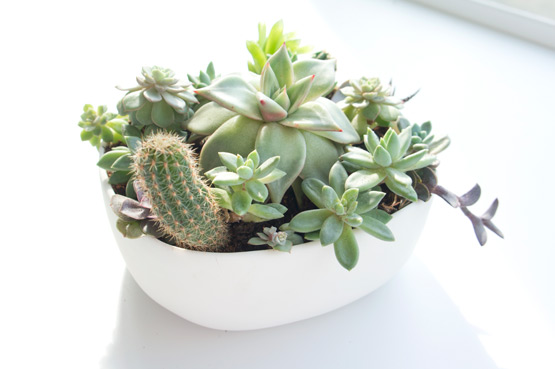 Of course you can also use the bowl for other stuff 😉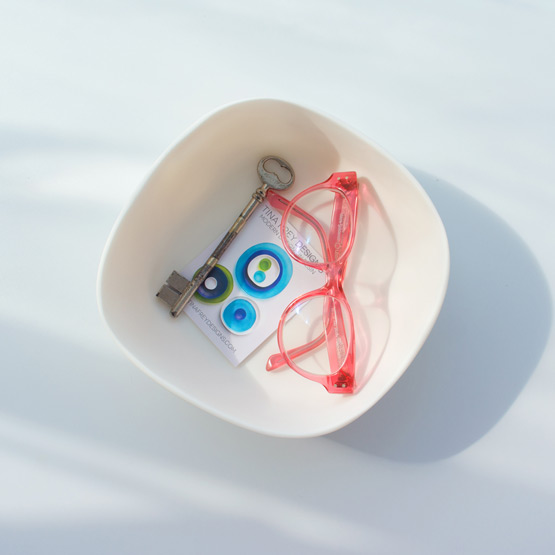 And if you can't wait to find out if you won in our giveaway, you can find this bowl and other resin beauties in the Tina Frey Designs shop.