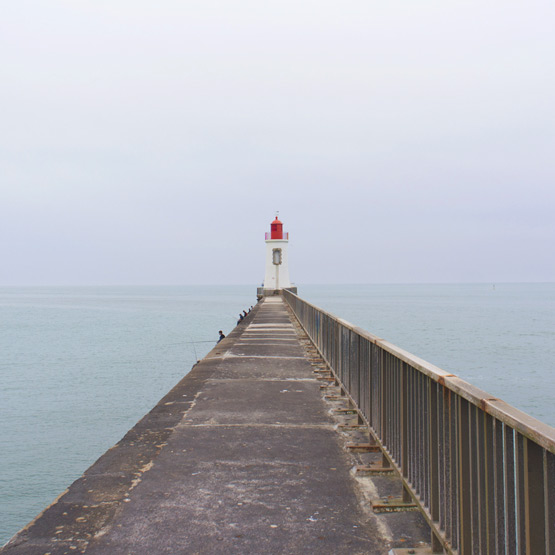 We didn't know this part of France: we spent a week in Western France, just above La Rochelle, in the armpit of the country called La Vendée. A week of exploring, sleeping and relaxing near the ocean: bliss! We rented a little house in the dunes and headed out to small cities like Olonne-sur-Mer, Saint-Gilles-Croix-de-Vie and Jard-sur-Mer… But we preferred the seaside in between where we looked for buoys, but only found these beautiful stones.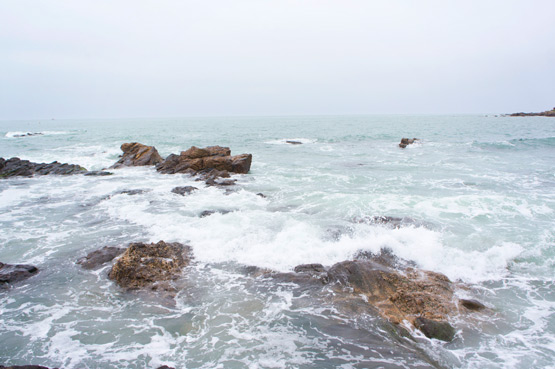 It wasn't as sunny as in Paris, but we found some interesting color combinations in Les Sables d'Olonne: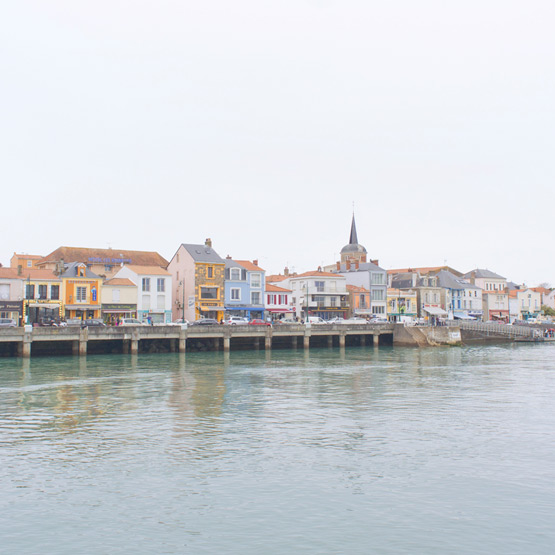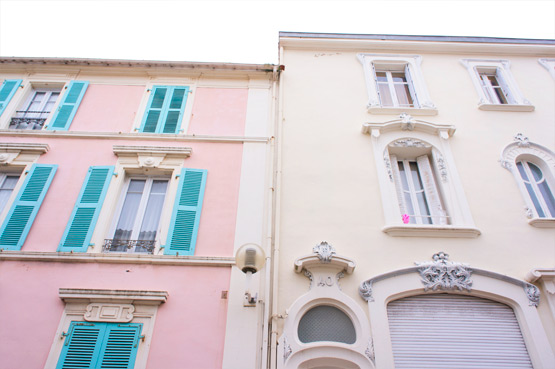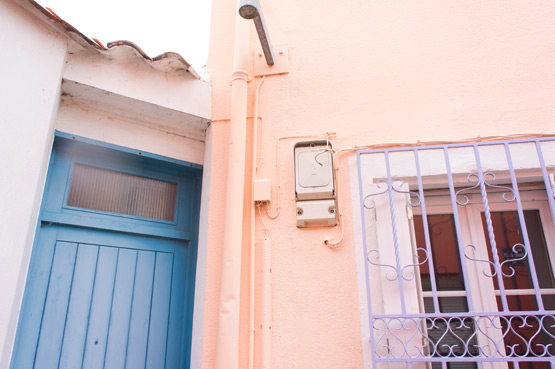 The Atlantic Ocean was never far, with its strong waves and relaxing sounds and of course I took way too many sea pictures 😉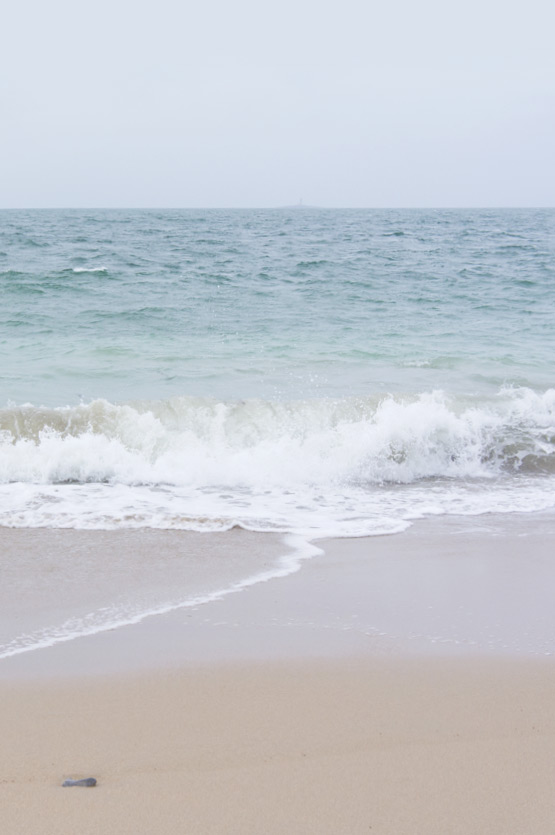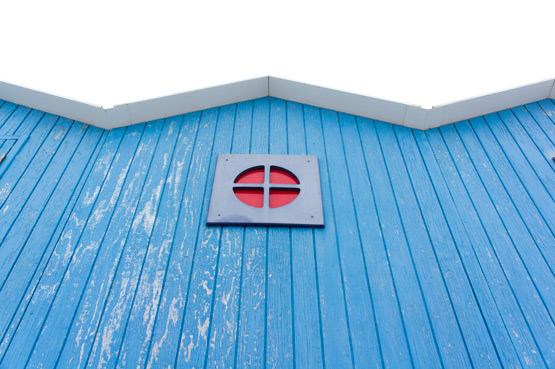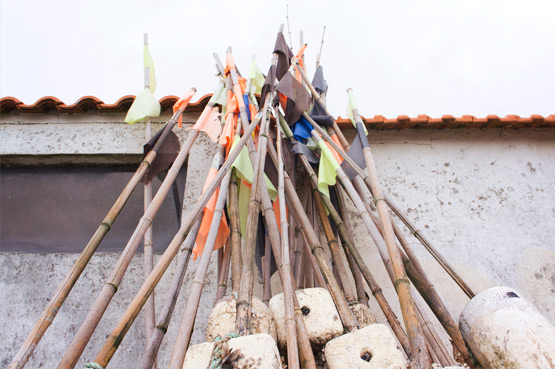 And with the Oean comes fish and sea food. This man was fishing for sardines: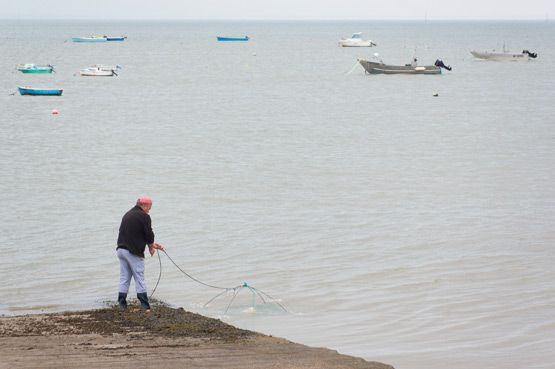 We hopped over to the island of Noirmoutier where we walked along several salt marches. I just loved the small cabans where they sell salt. The marketing is brilliant, just SALT: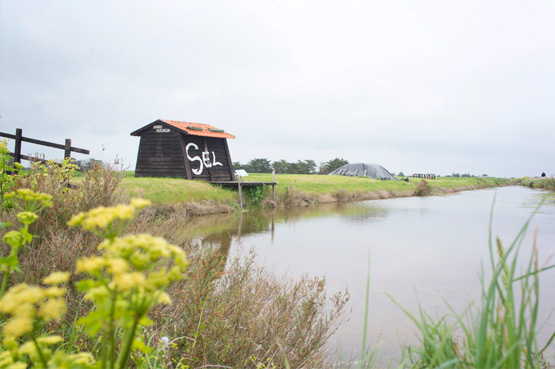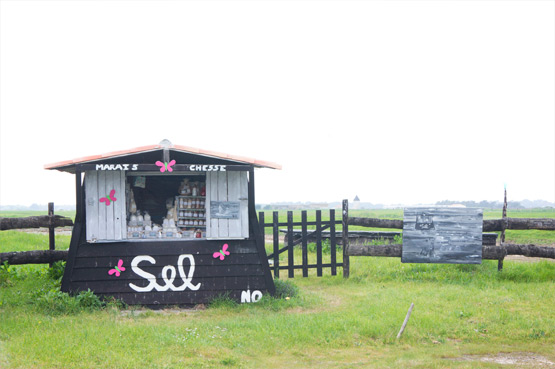 The advantage of traveling in the off season is that it was very quiet everywhere, we walked along emtpy beaches with only a few Sanderlings. The tides of the Ocean are strong near the island and when we wanted to leave, this is what the road to the continent looked like: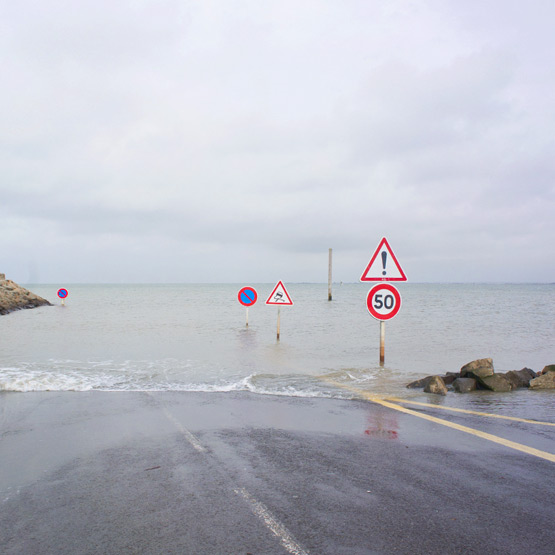 But we were lucky: l'ile de Noirmoutier also has a bridge! And this Wednesday I'll take you to the next island of our trip: the beautiful Ile de Ré! I loved it and hope you'll join me!