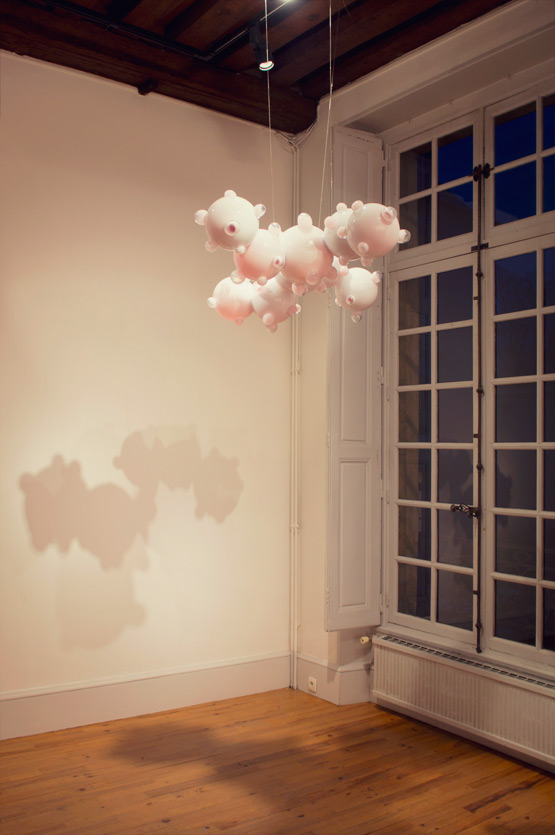 Ever since returning from Stockholm, I've been kind of stuck in Sweden through the books of Stieg Larsson. I'm in the middle of the third book now and watched the American and Swedish movies too. I remember my guide in Stockholm pointed out Lisbeth's and Mikke's apartments in Söder. It didn't mean much to me then but totally makes sense now. Did you read these books? Did you like them?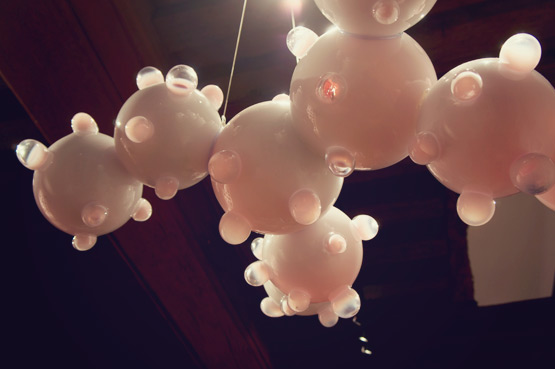 Last week I spent an evening at the Swedish Institute in Paris. First for fika at Le Café Suédois. Hmmm! Next door, glass & ceramics artist Mårten Medbo was exhibiting his work. I like how his sculptures are not quite abstract or figurative, but mostly very organic and inspired by nature.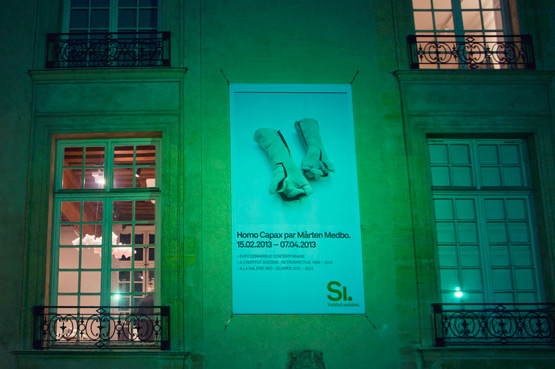 The displays and colors reminded me of what I saw at Blås & Knåda and Konsthantverkarna in Stockholm: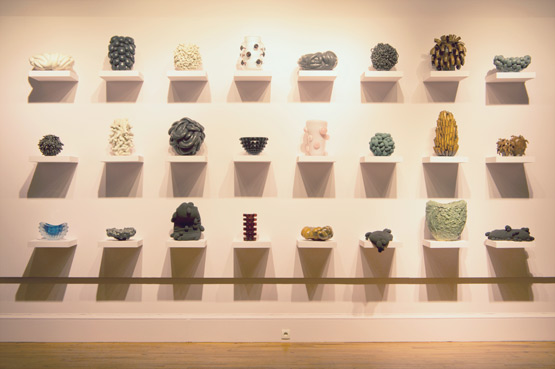 After visiting the exhibition it was time for some music. Or better said: some "sound" by Midaircondo. A Swedish duo exploring avant-garde sound art, electronica, jazz and melancholic pop. They were in town for a concert at Unesco the next day for International Women's Day.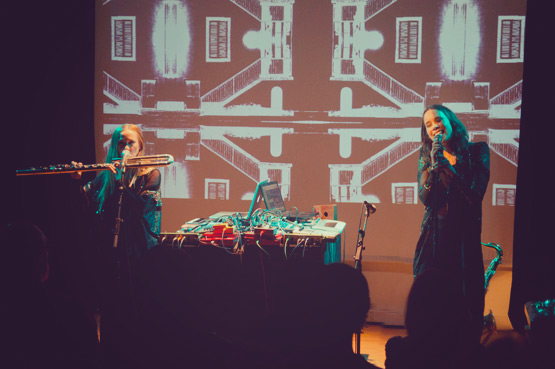 The motion graphic backdrops portraited the women themselves walking up and down a stairway.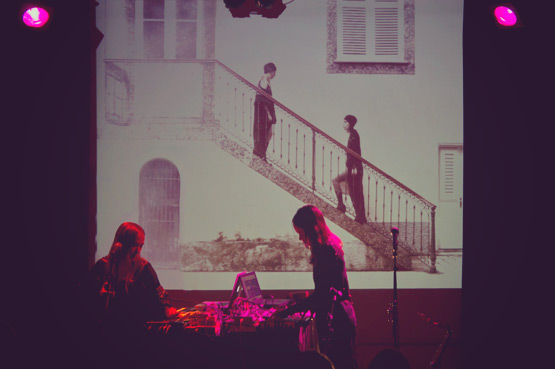 My favorite piece by Mårten Medbo was this comic blob sculpture: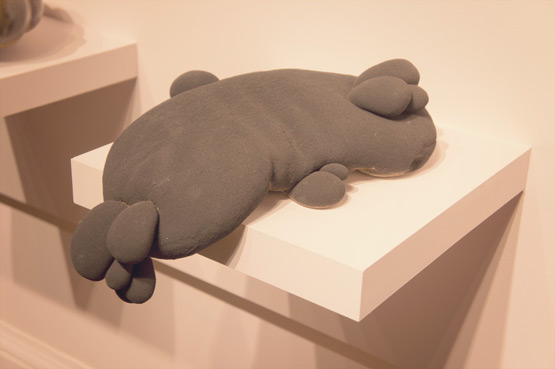 ► The Swedish Institute in Paris is a really nice place to relax after a stroll through the Marais neighborhood or a visit at concept store Merci. In the summer you can enjoy your kanelbulle in their quiet garden. Bliss!
Institut Suédois /// 11 rue Payenne /// 75003 Paris /// +33 (0) 1 44 78 80 20.
Open every tuesday through sunday: 12PM – 6PM.