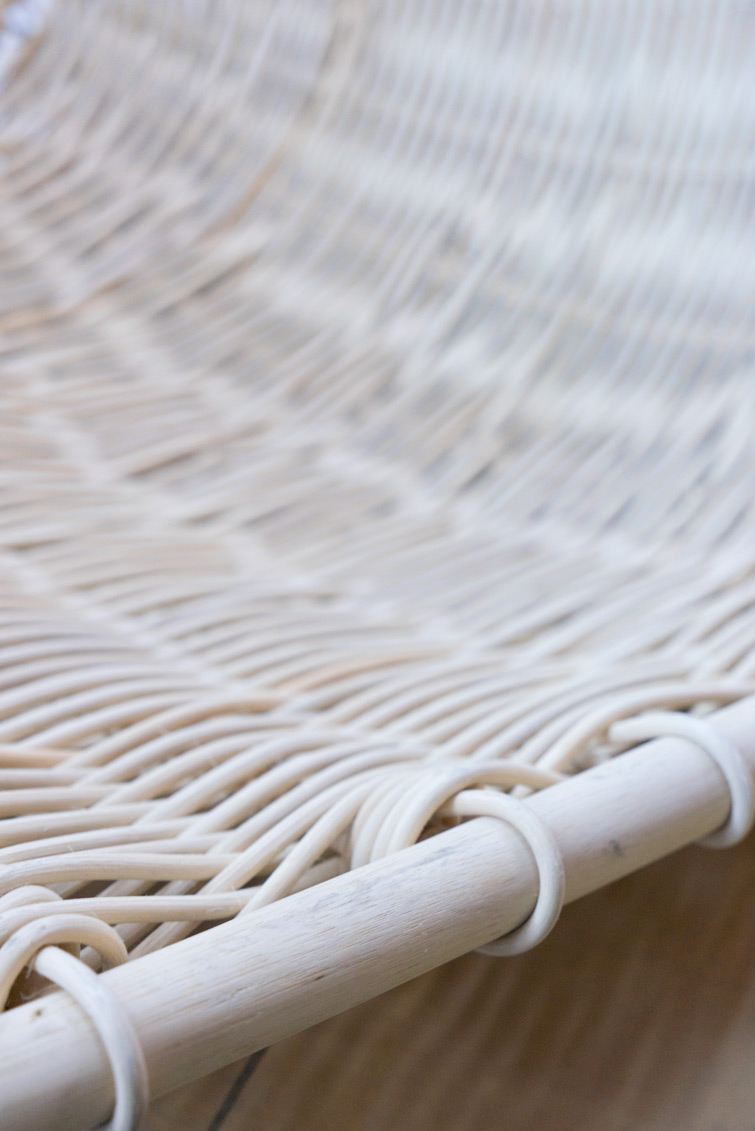 What can change your ideas and opinions about a beautiful design object? A peek of the production process; by visiting a factory with its particular smell, the functional tools, large production halls and the talented people that work there! I believe it makes you better understand the craftsmanship, knowledge, materials and time that go into creating a piece. And the price tag attached to it.
South of the city of Valencia, in Moixent, I got to visit the showroom and factory of Expormim, a family business founded in 1960, that creates indoor and outdoor furniture and is famous for their wicker and rattan furniture. You may know them from the hanging rattan seat Nautica by Mut Design, which is used in many contemporary homes and won a Red Dot award in 2014.
On the left is the current set of Expormim chairs, based on the originals from the 1960s, on the right: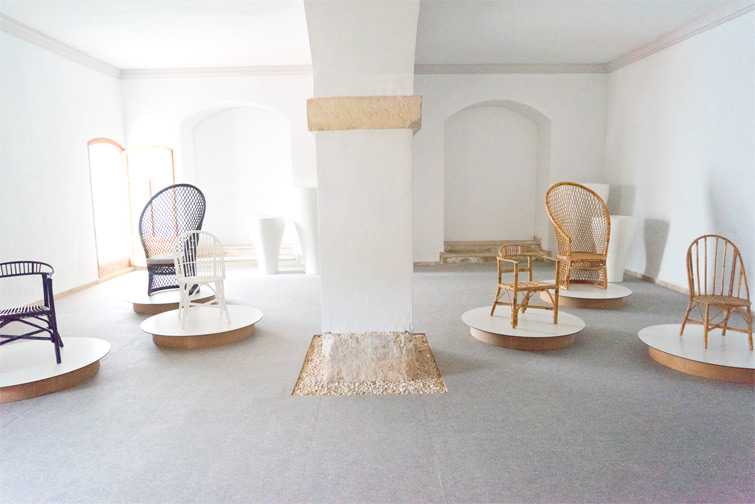 Expormim was founded in 1960 as "La Exportadora del Mimbre" (the exporting company of wicker) and originally made wicker baskets, with raw materials from central Spain. Throughout the years this family business made a transition to specialising in outdoor furniture and high quality handcrafted manufacturing methods. And that's exactly what I got to see with my own eyes: talented handcrafters that created the most complex furniture in rattan, wicker, wood or sythetic fibers.
Their current showroom is located in a 18th century building that used to be the regional Post Office and a Hostel for traveling globetrotters… on horses! Below is Tiffany sliding by the beautiful courtyard: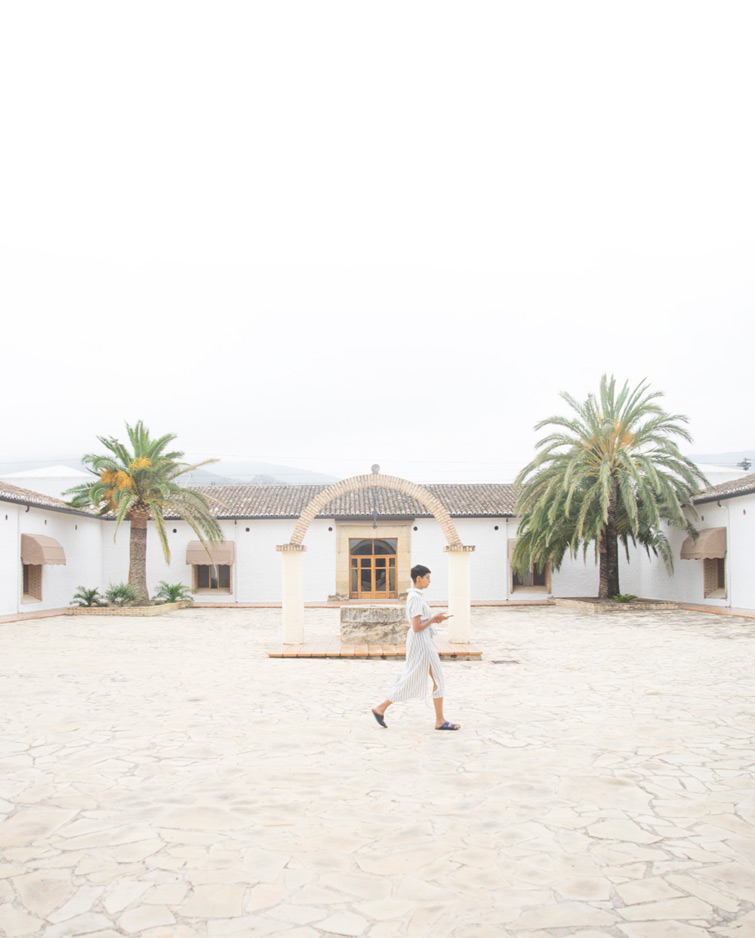 Expormim keeps reinventing their classical pieces from previous decades, in slightly bigger versions because people are so much taller nowadays, and they also add new designs to the product catalogue, by working with famous designers like Jaime Hayon, Mut Design and Benedetta Tagliabue. This is a set of a Tina armchair and Pepe sofa designed by Benedetta Tagliabue for Expormim: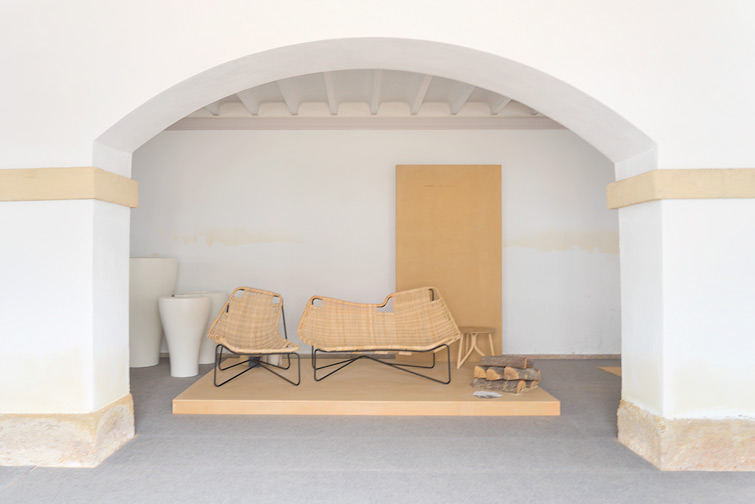 After visiting the showroom with its finished products, off we were for the coolest part: the factory where all Expormim furniture is produced… by hand! Like the Huma dining chair: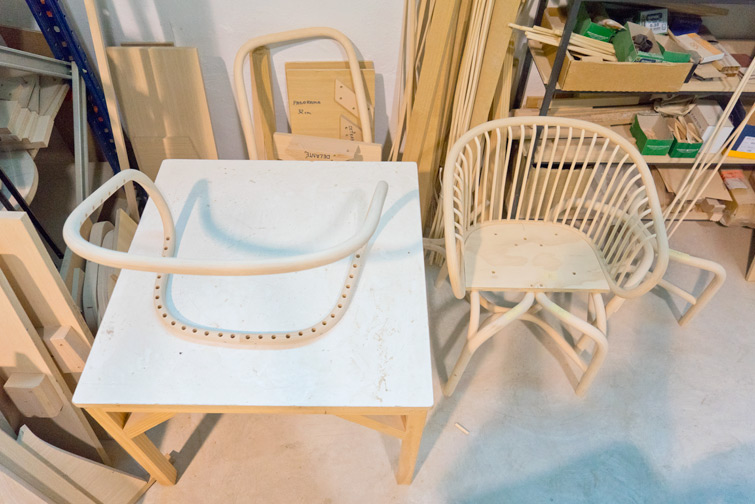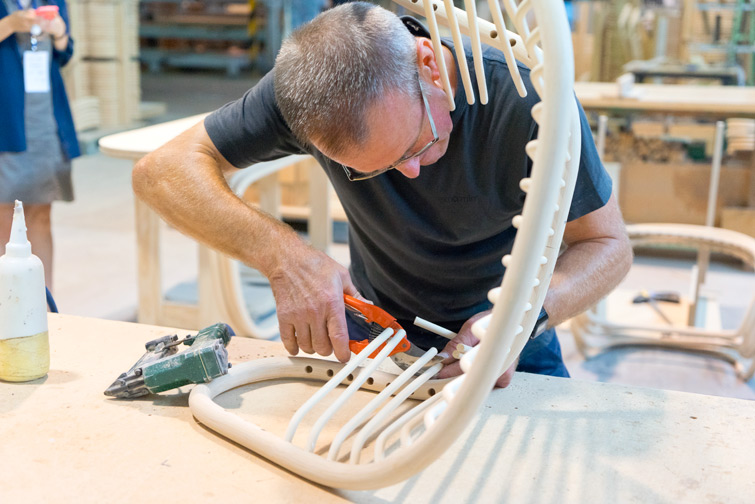 An important part of wicker crafts: the steam that helps to bend the material into their final shape: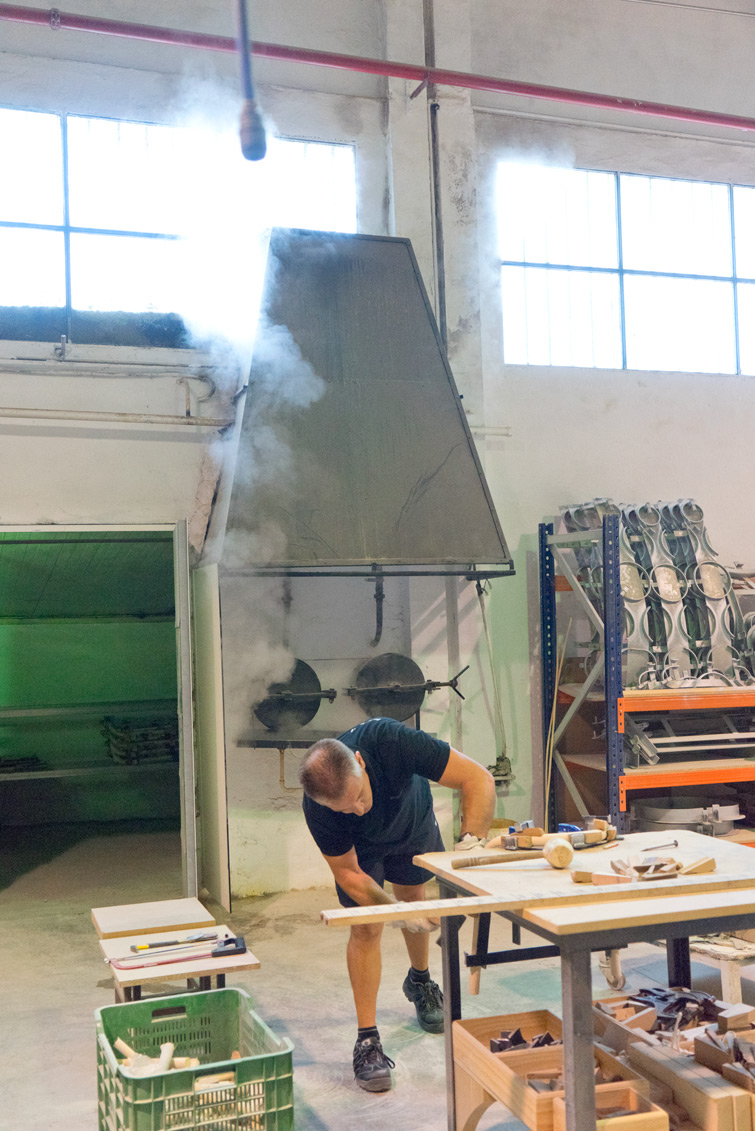 Do you recognize the moulds of the Tina & Pepe armchair & sofa designed by Benedetta Tagliabue?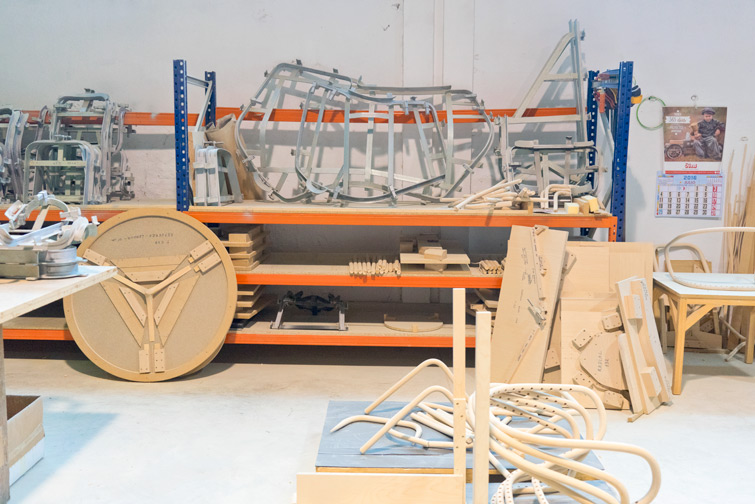 Here they are again: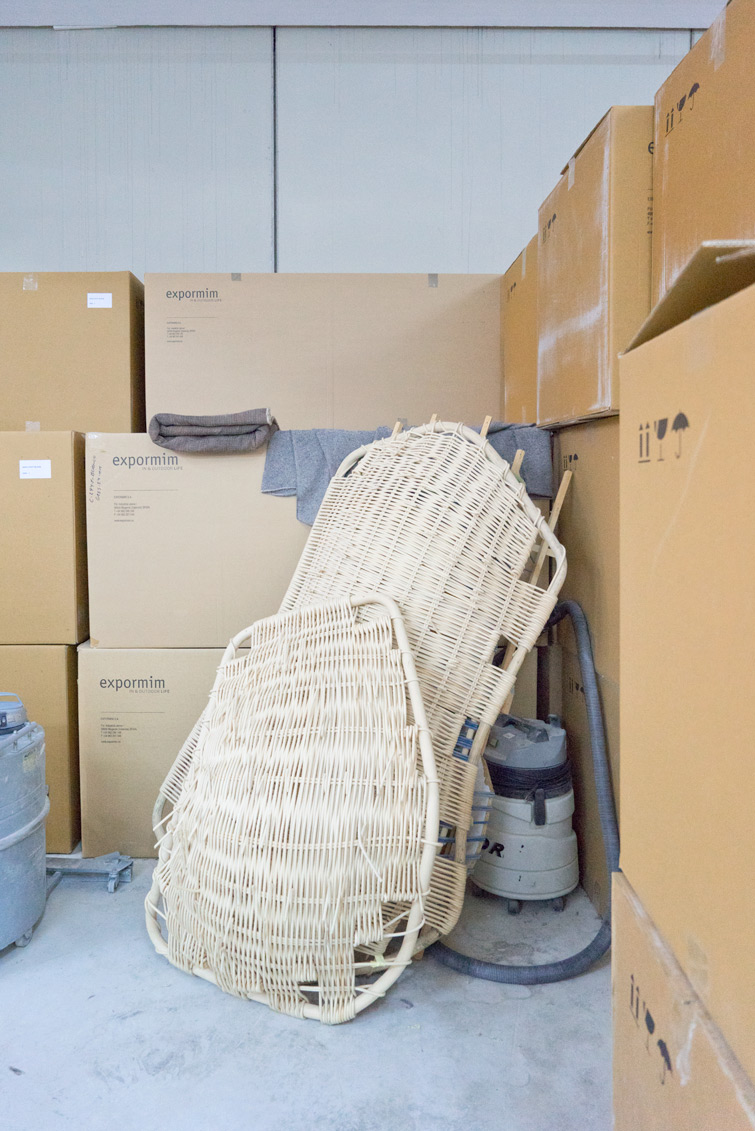 And again: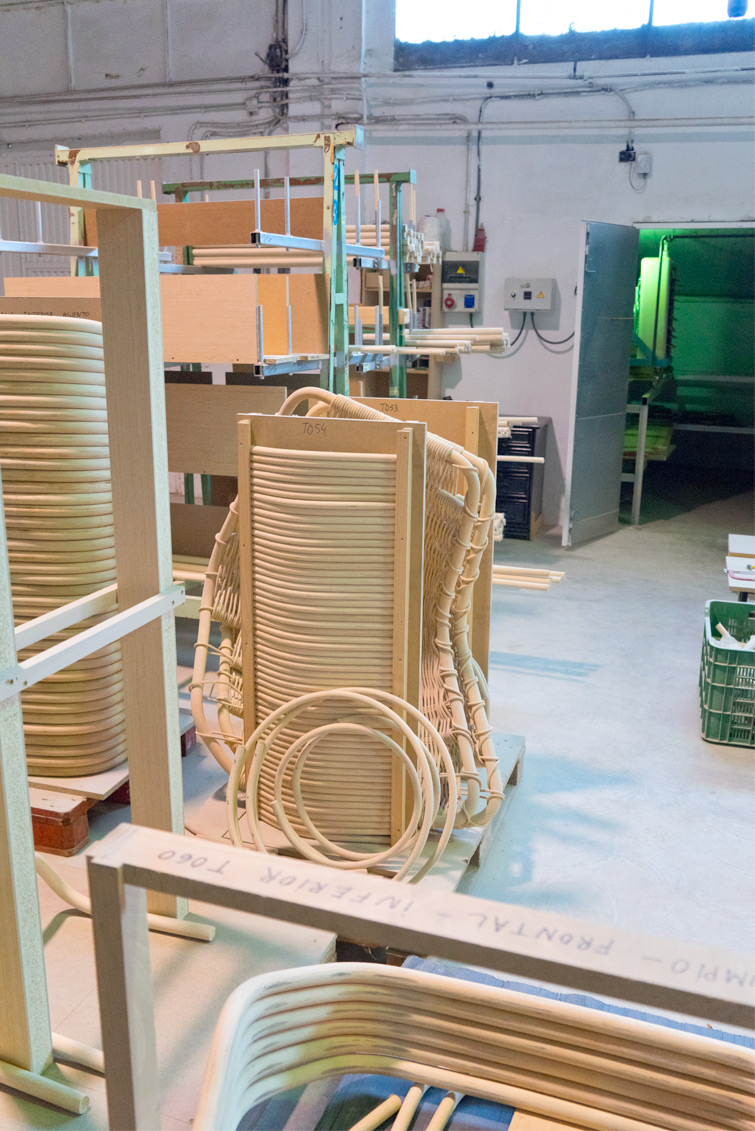 And here are they are enjoying the sun at the rooftop of Benedetta Tagliabue's studio in Barcelona: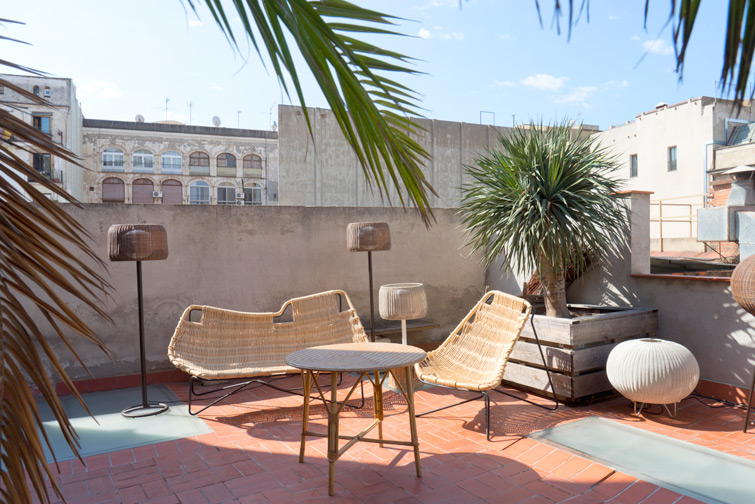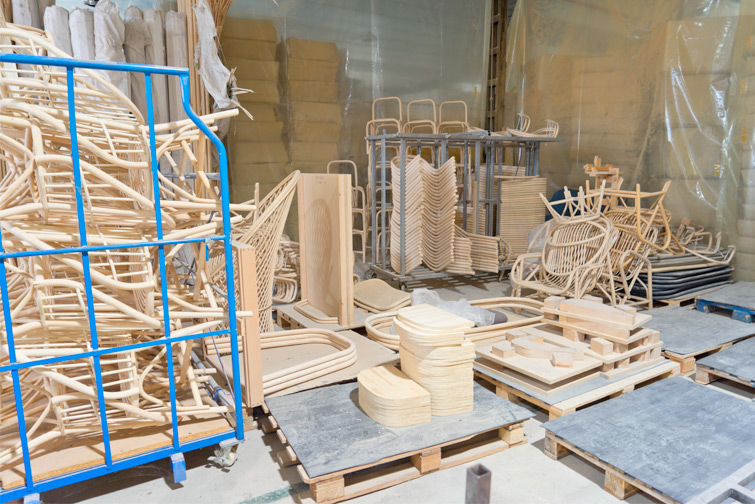 Not all Expormim furniture is made from wicker and ratan, they also make products in steel, synthetics fibers, technical fabric and wood. Pictured below are the hands of one of the talented craftwomen at the factory: the Expormim team found her through their network of artists: she mastered specific weaving techniques in her own home atelier, and they immediately decided to hire her. She currently works on the new hand woven Lapala line. Can you believe that the nautical rope of this chair is only 1 piece?! Pretty impressive, right?!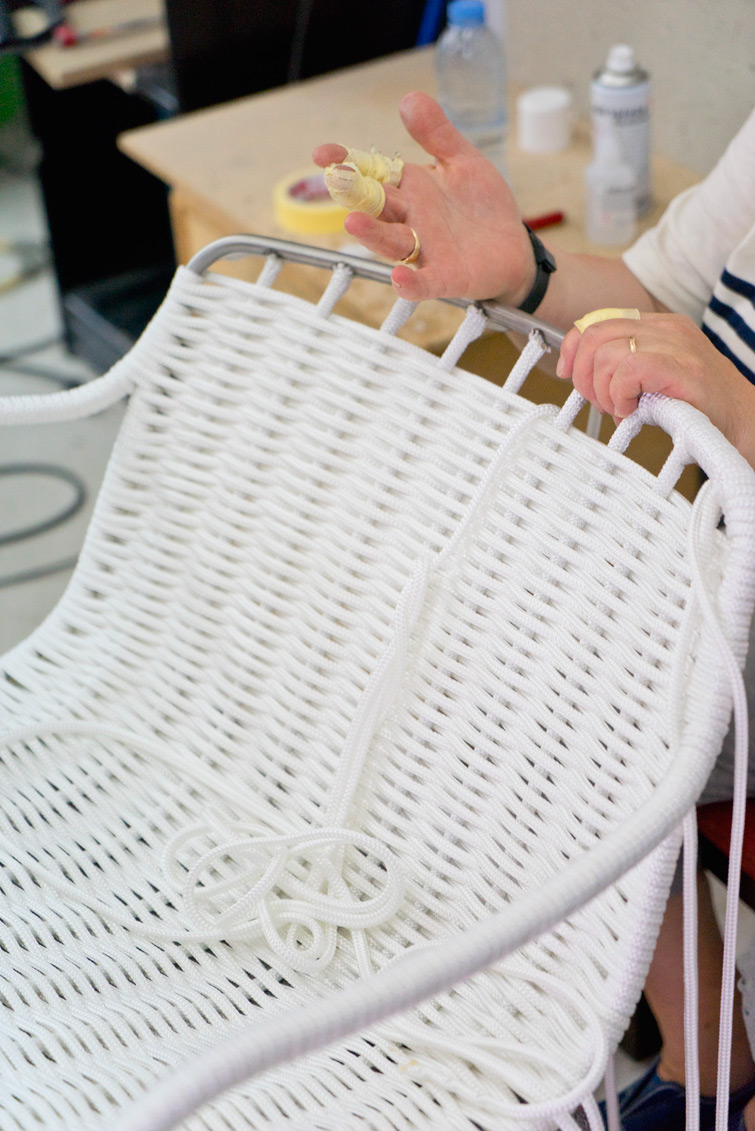 A big pile of Expormim Coqueta dining chairs ready to be shipped. Maybe to your home?