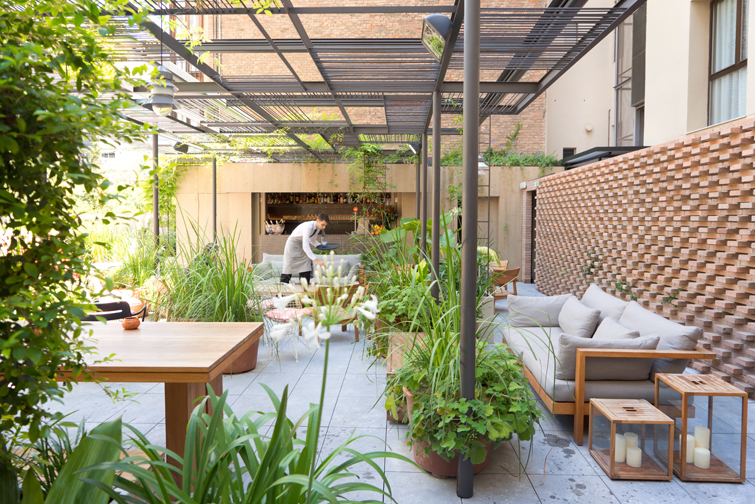 Staying in a beautiful hotel at two steps from the Passeig de Gràcia in Barcelona was not the main goal of my stay in the capital of Catalonia last month. But coming home to a very comfortable room after a long day of Sunny Design exploring, felt like pure luxury. Hotel Alexandra Barcelona, part of the Hilton Doubletree group, is a boutique hotel with a contemporary style featuring the best in Spanish design. From furniture, lights to the design of the restaurante y charcutería called Solomillo; all details are designy and elegant. The cool "detail" was that we got to meet several Spanish designers that created the designs used in Hotel Alexandra during our week in Spain. Just like the Santorini lamps from Marset in the urban jungle patio: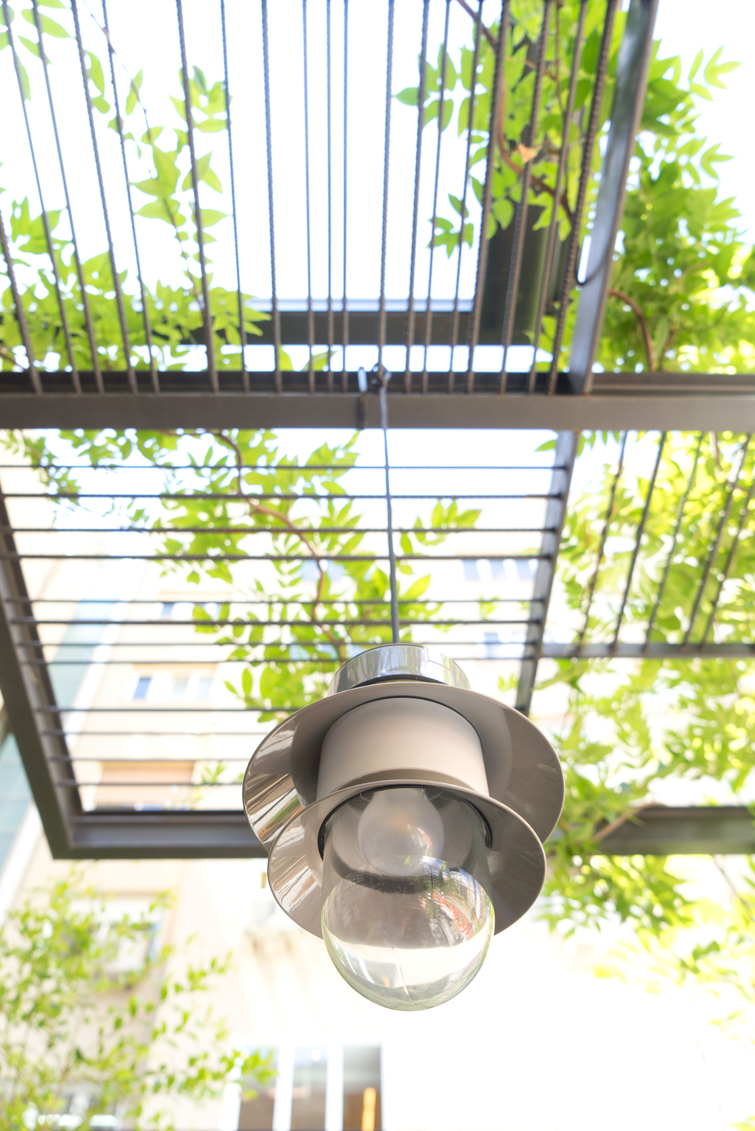 Said urban jungle patio was definitely my favorite space of the hotel, the lush plants, comfy couches and view on the pool area and garden were so dreamy. A discreet sanctuary in the heart of Barcelona, at just minutes walk from touristic highlights like Casa Batlló and La Pedrera as well as some of my favorite places in Barcelona. After a busy day in the city it was very nice to unwind amongst big Elephant plants, crawling Hoyas, bamboos and grasses. With a cocktail in hand, of course 😉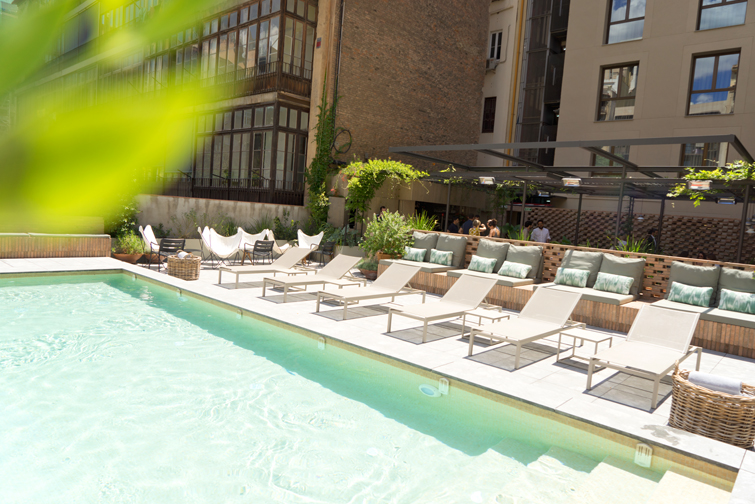 Interior architects Maria and Jorge, from Borrell & Jover, designed the luxious patio, pool and garden (as well as several bedrooms in the hotel and the hotel's restaurant Solomillo). They worked with multiple layers to visually separate the different areas, and cleverly covered the roof of an underground cinema with a wildflower and vegetable garden. Which also provides the restaurant with organic herbs and veggies!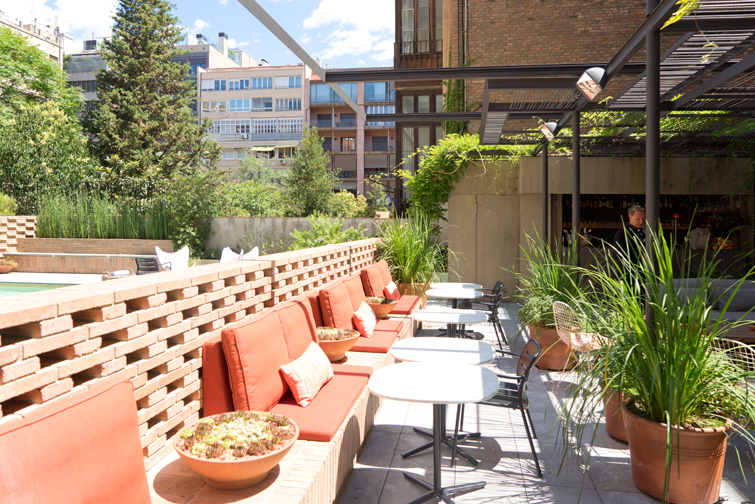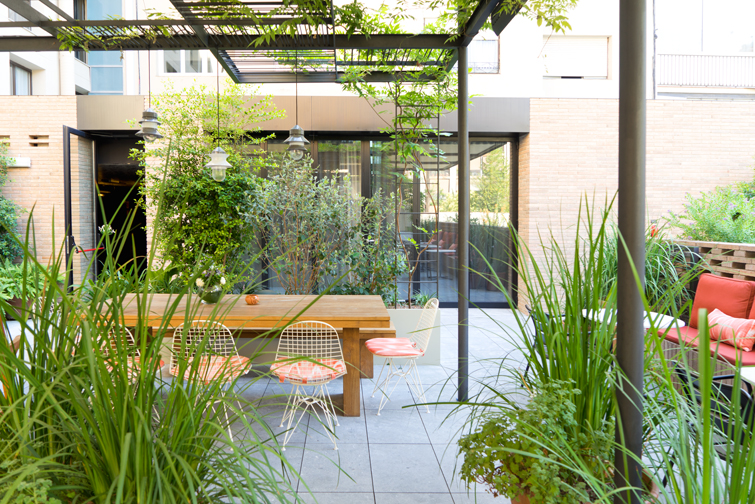 Below is a photo of my room with its earthy colors, Spanish fan and Eclipse lamp by Objekto. The bed was actually my second favorite place in the hotel: king size and very comfortable. Unfortunately I spent too little time in there, but you don't want to sleep long hours when you are in a city that has so much to offer as Barcelona, right?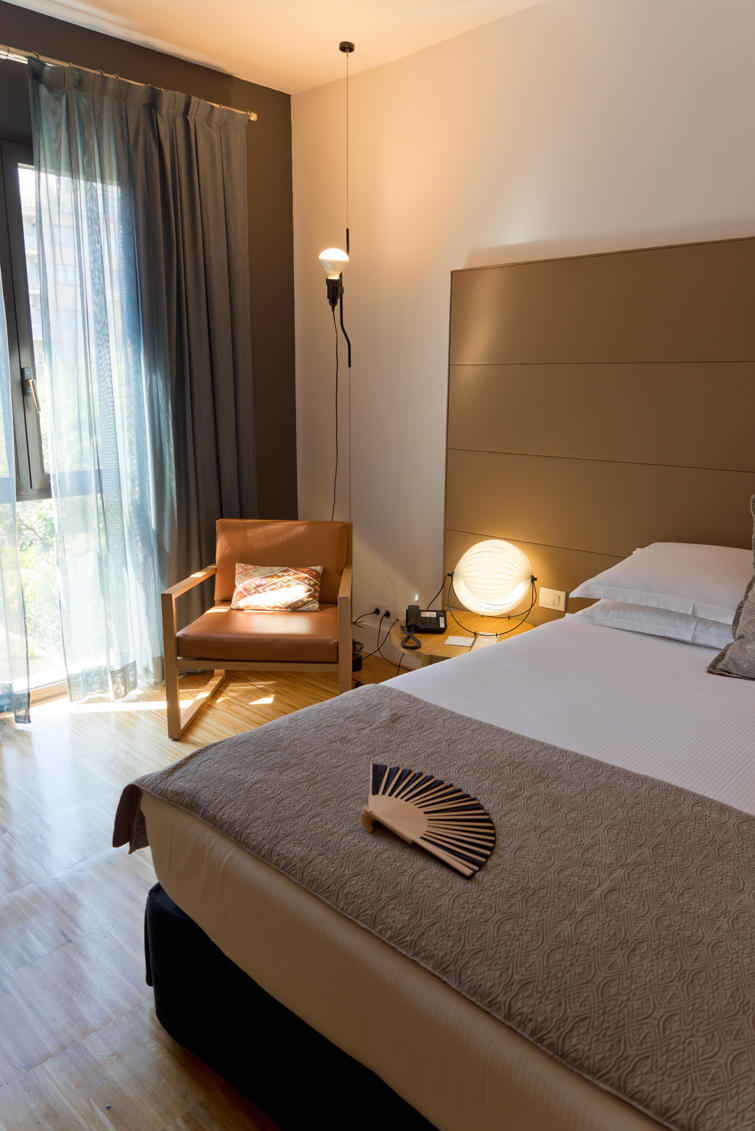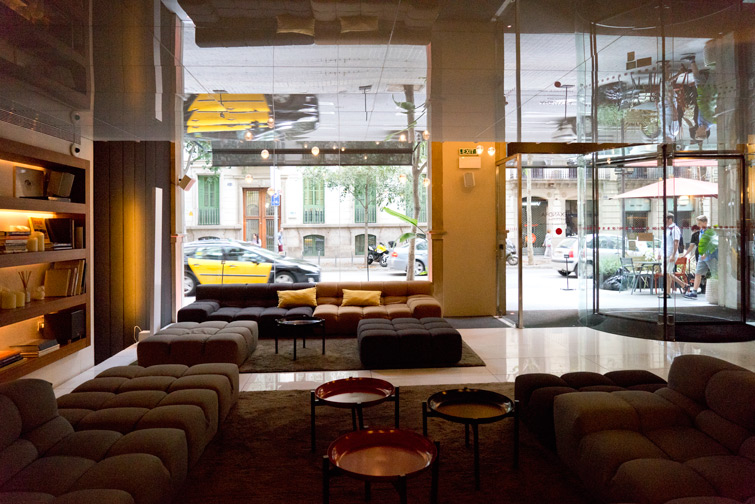 Another great feature of my room at Hotel Alexandra: the view on the lush urban jungle patio downstairs. Those Elephant ears made my heart sing, even before breakfast 😉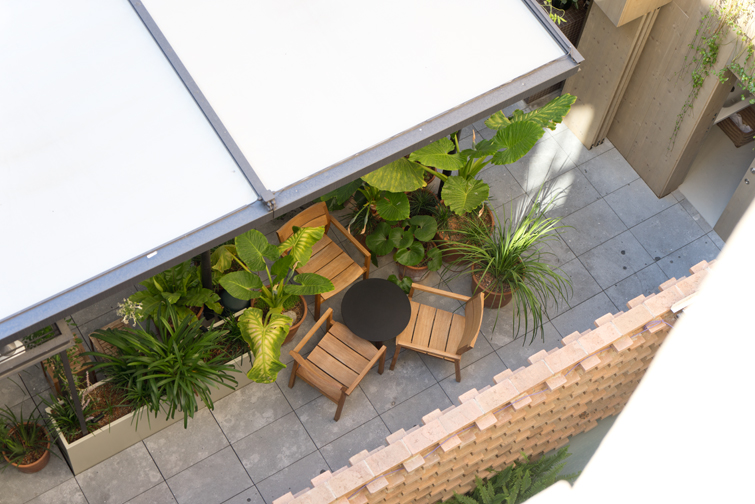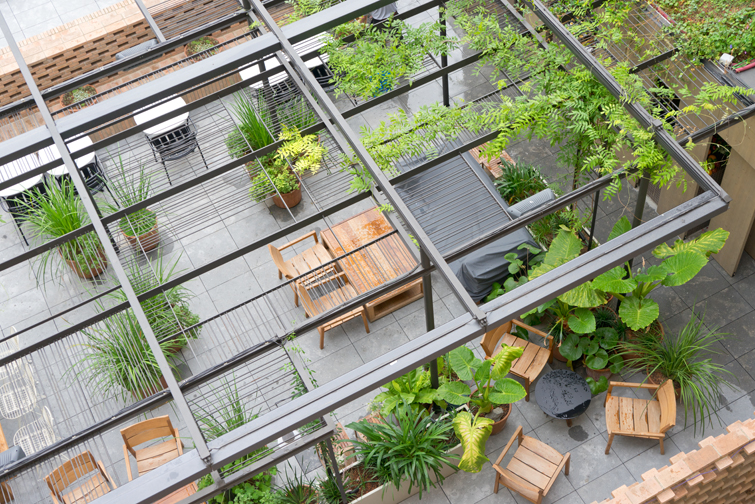 I loved waking up to this big city view of Barcelona with drying laundry, the lush veggie and wildflower garden and the swimming pool: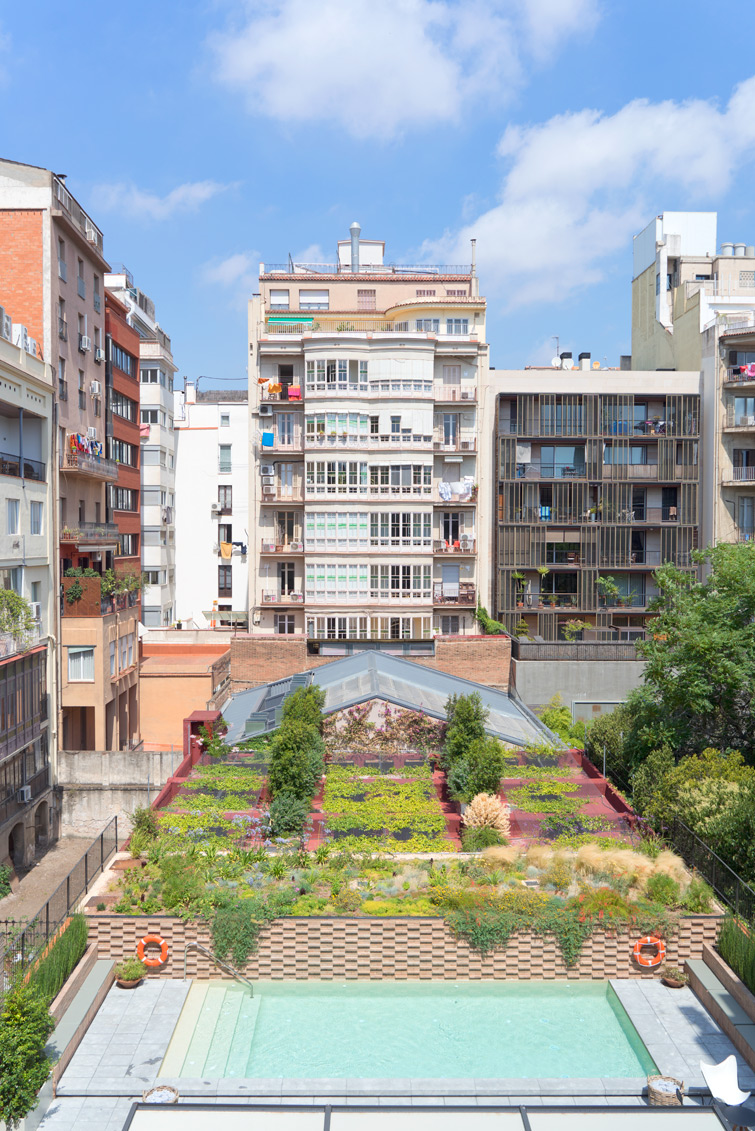 Gorgeous Strelitzia plants waved me goodbye at this sweet boutique hotel. I can't wait to come back here and finally dip my toes into the pool!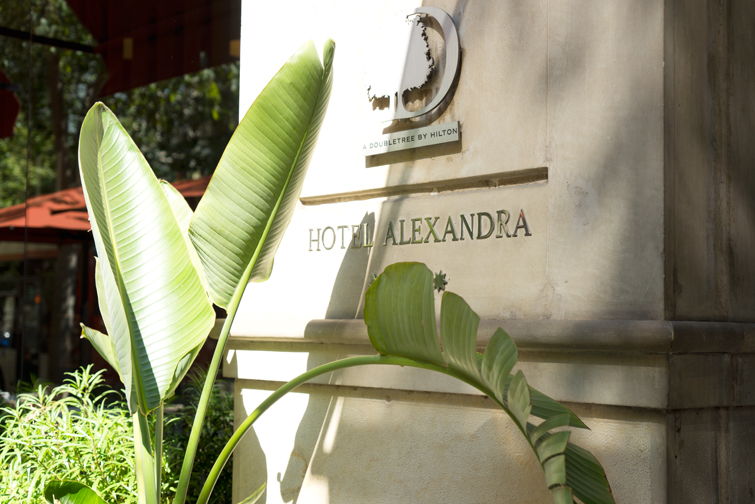 Full disclosure: Hotel Alexandra Barcelona was our host during the Sunny Design Days tour in Barcelona, but as usual: all photos and words are my own. I had a wonderful stay and warmly recommend you to stay here during your time in Barcelona 🙂