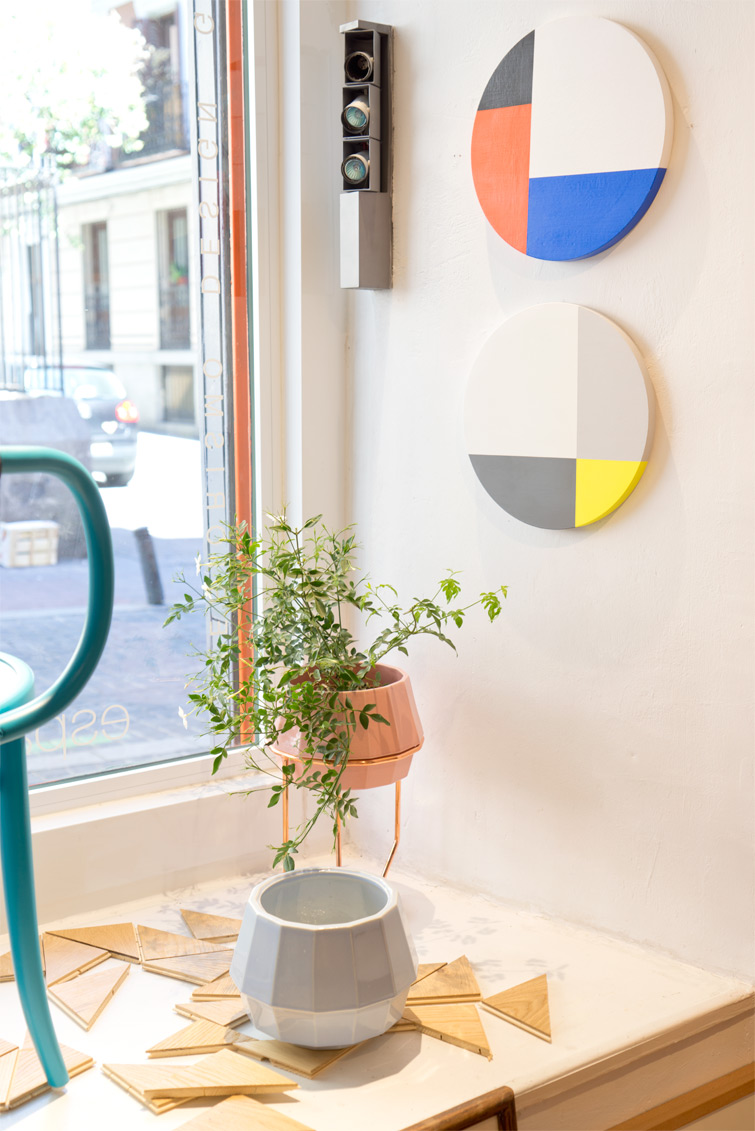 When I walked into Espacio Brut my designer heart skipped a beat: stunning colors, handmade contemporary wooden furniture and even a few plants and exciting plant pots! Welcome to this design shop in the heart of Madrid, filled with delicious Spanish design items and furniture!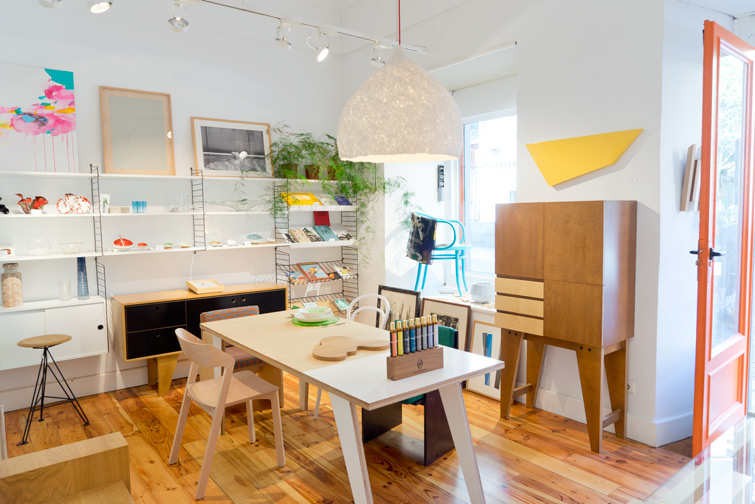 Even though I'm not a big carpet lover (our cats would only destroy them with their paws), I really feel this striking color combo. What's not to love about this sleek design of the Banko01 bench and interesting Humilite carpet by Valentin Garal: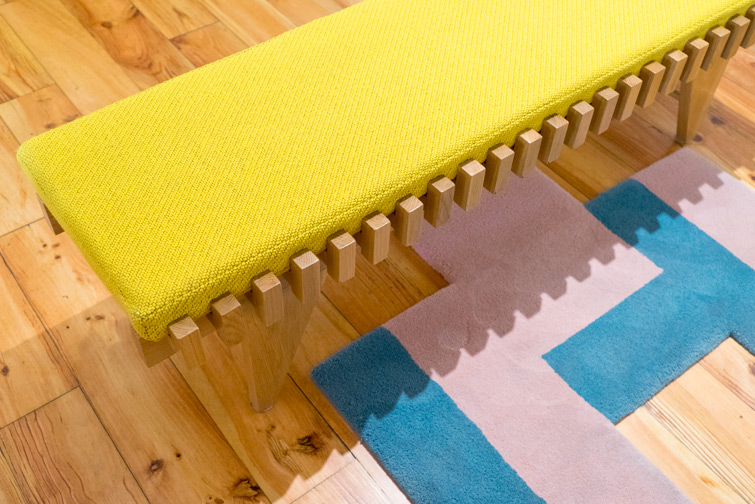 A mini exhibition with work of Juan Carlos López Davis in the gallery of the store, paired with the Espacio Brut custom furniture: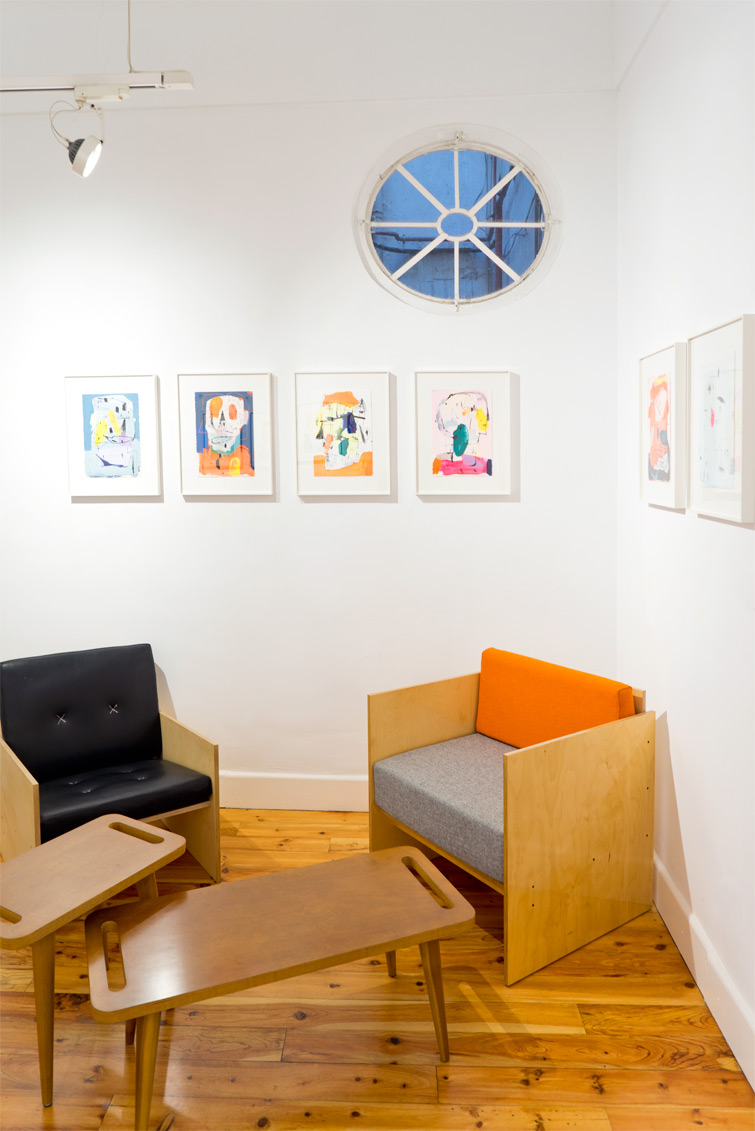 I had an immediate crush on the new Silla03 chair with its touch of Jean Prouvé. The wooden finish and min green color are amazing. The chair also comes in red: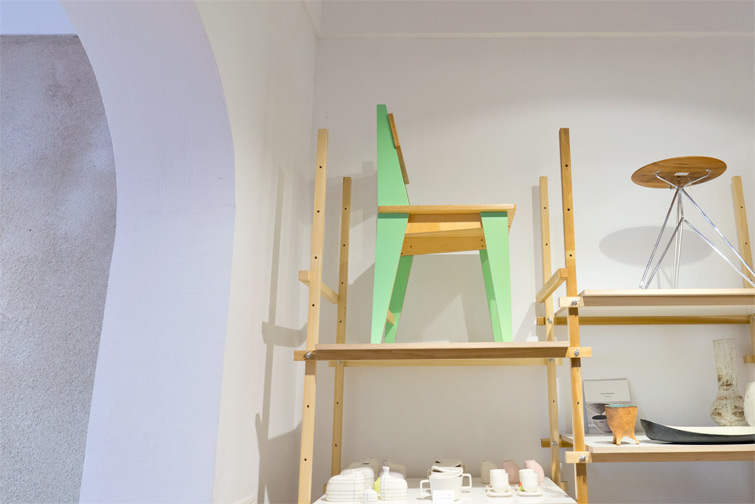 And a matching sideboard / bookcase / cabinet, that comes in two pieces: the legs and top: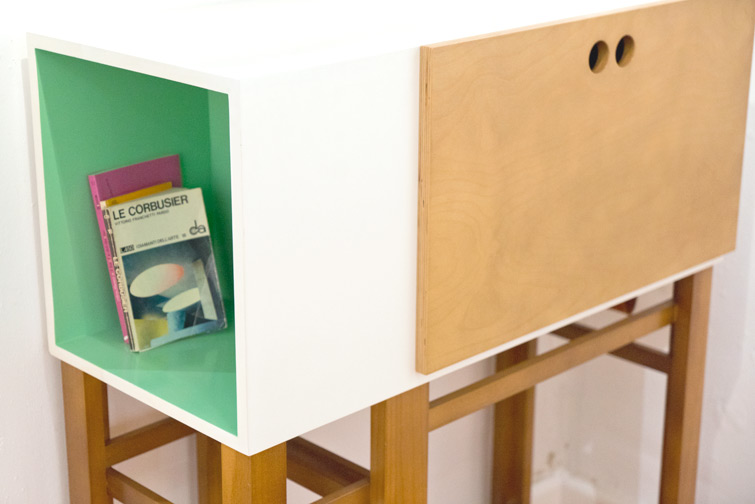 Espacio Brut also carries brands like String, Iittala, Muuto, Rouge du Rhin, Sisman, Duplex papeles mínimos and the cool plant pots called Faceta by Studio Francesc Gasch and graphic artwork (the circles in the first picture) by Toni Ferrer. A must visit in Madrid, if you love good design.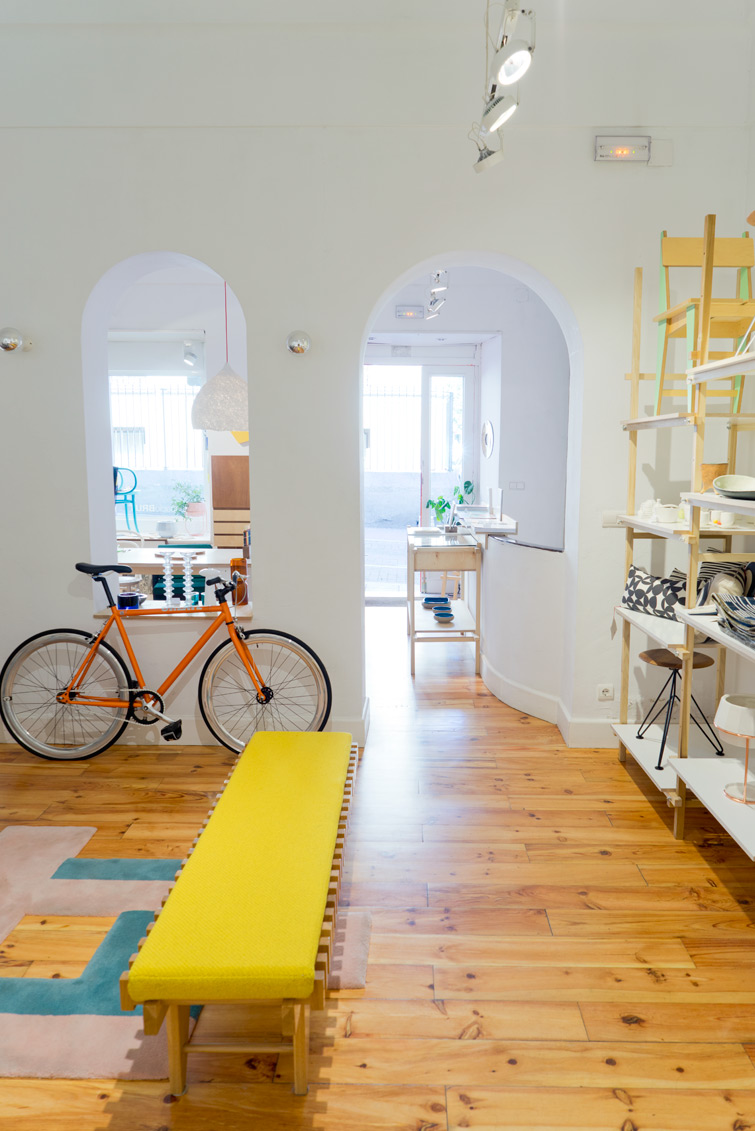 Espacio Brut /// Calle Pelayo 68 /// Madrid /// +34 910 258 963