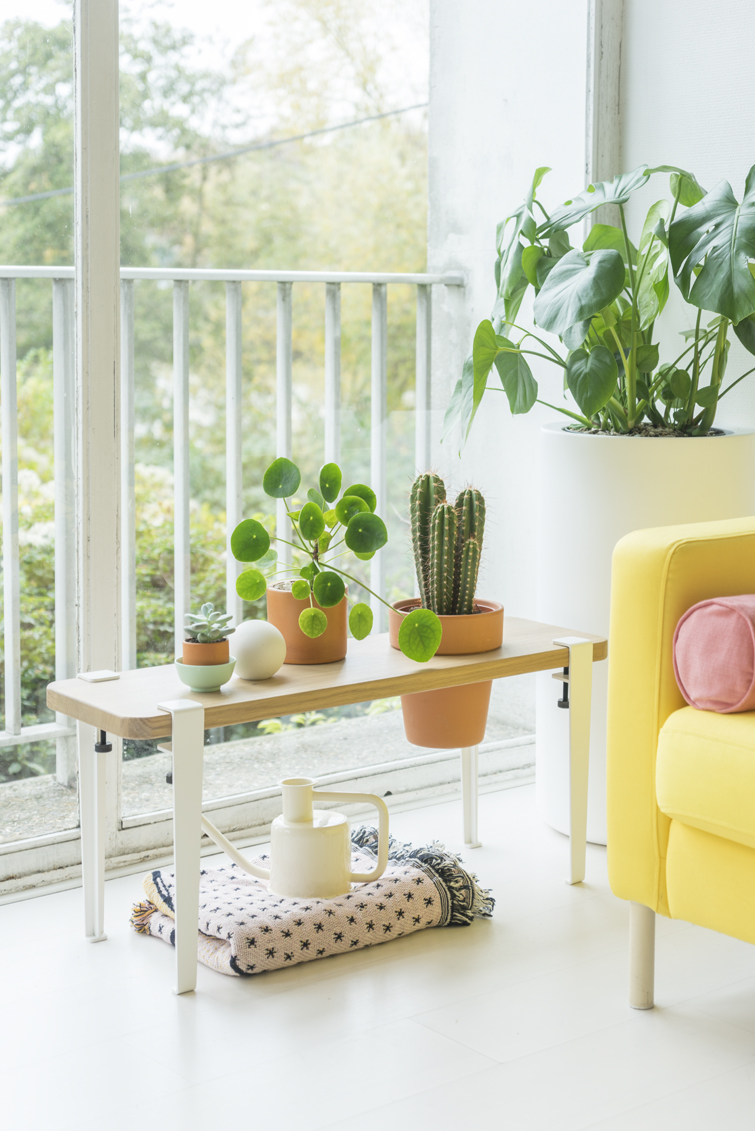 When a French design company of modular furniture collaborates with a Parisian flower & plant delivery service, this is what you get: a plant bench! TIPTOE just launched their new capsule collection with Bergamotte that consists of 3 designs: a plant bench, a plant console and a plantshelfie. They're the perfect gift When you order it, you also get to pick a cactus from Bergamotte, that is delivered to your door in a terracotta pot (and a custom box to make sure it stays healthy and intact). The potted Marginatocereus marginatus cactus fits right into the circle opening in the massive oak wood table top. Pretty perfect if you ask me. Have a look at how I styled the TIPTOE bench in my home.
When the bench arrive I couldn't wait to take some pictures and set up this little set in one of the only rooms in our home where I never take any photos. It's completely empty now (as the house is for sale), so it's quite minimalistic 😉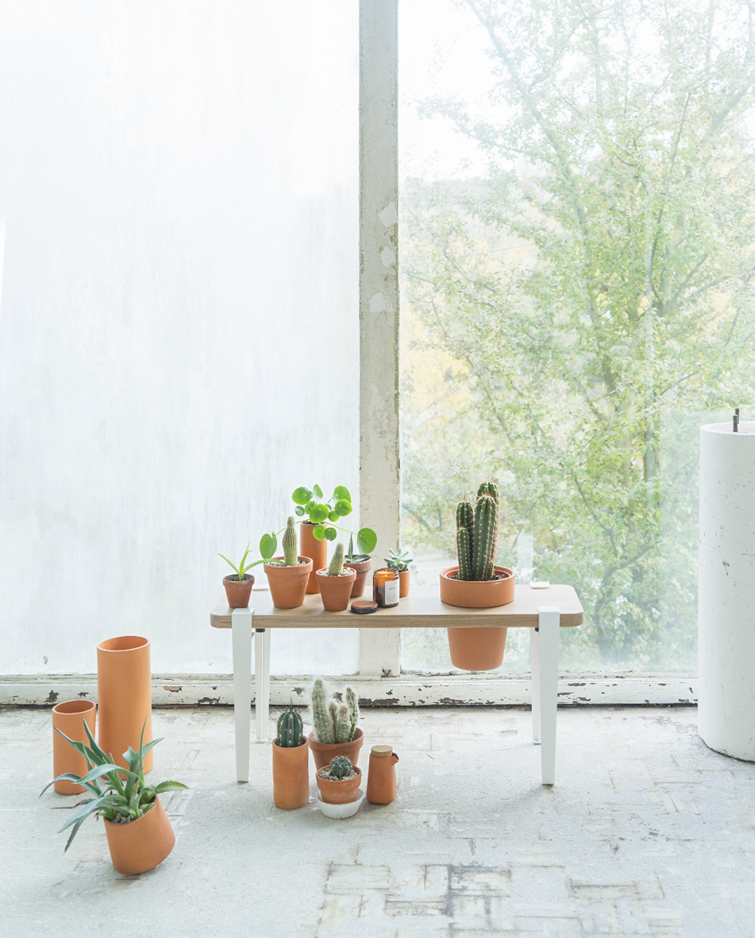 The TIPTOE legs are made of laquered steel and you basically screw them onto any kind of plateau, table top, or flat surface to turn it into a bench, side table, coffeetable etc. The legs come in different heights and colors, for this capsule collection with Bergamotte they are Cloudy White.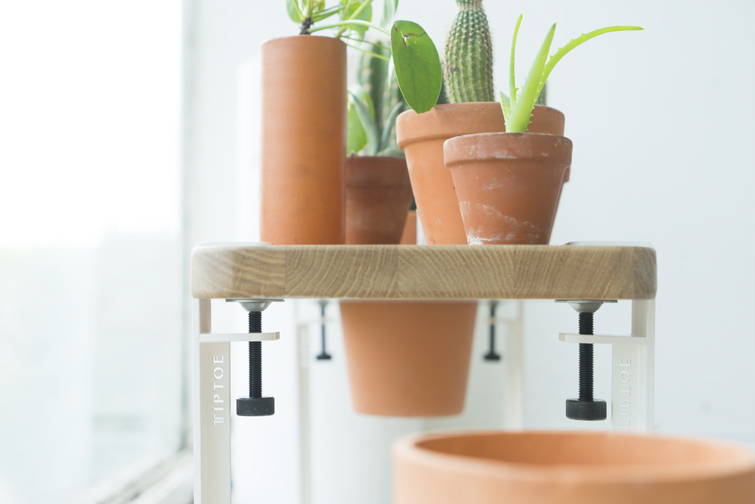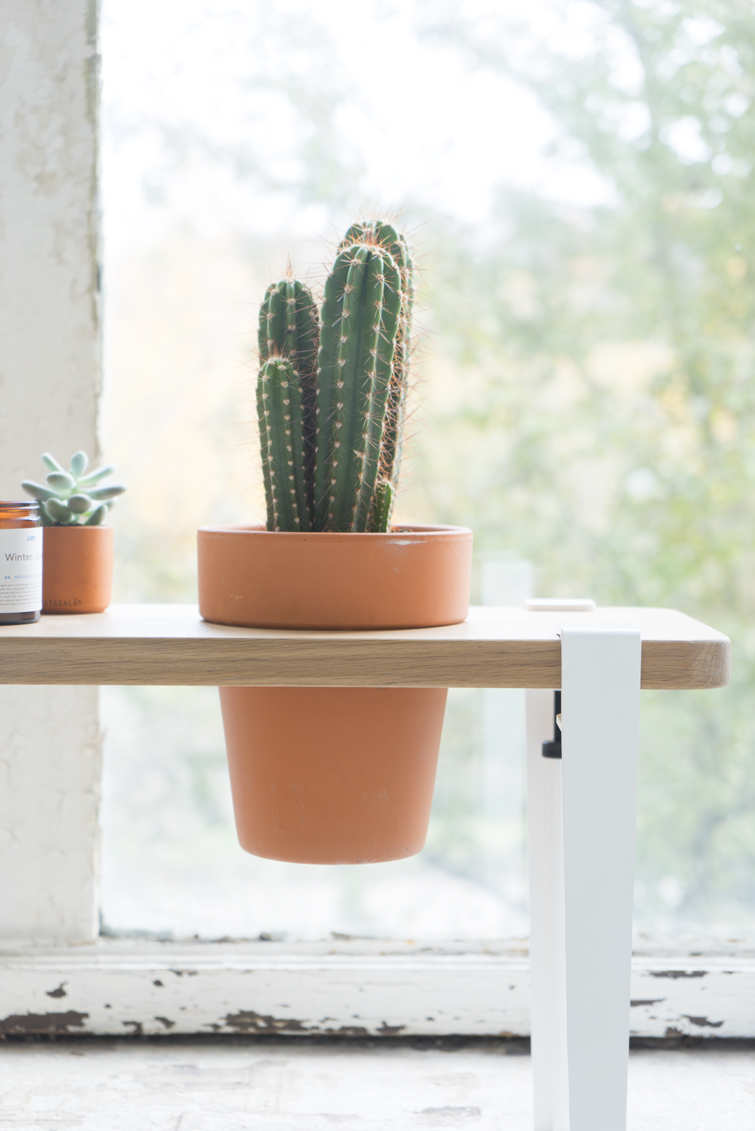 Now that the days are darker (greyer!) and short, I like to light the Urban Jungle Bloggers x Haeng pendant light that gives a warm glow to this planty part of our living room.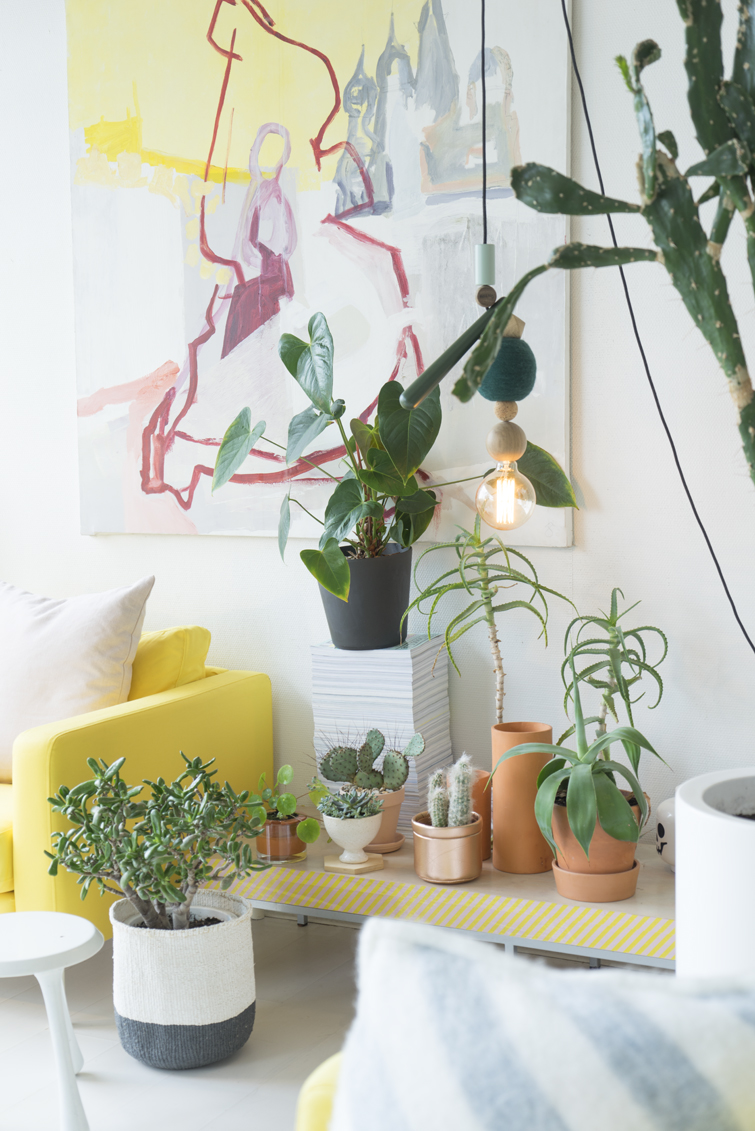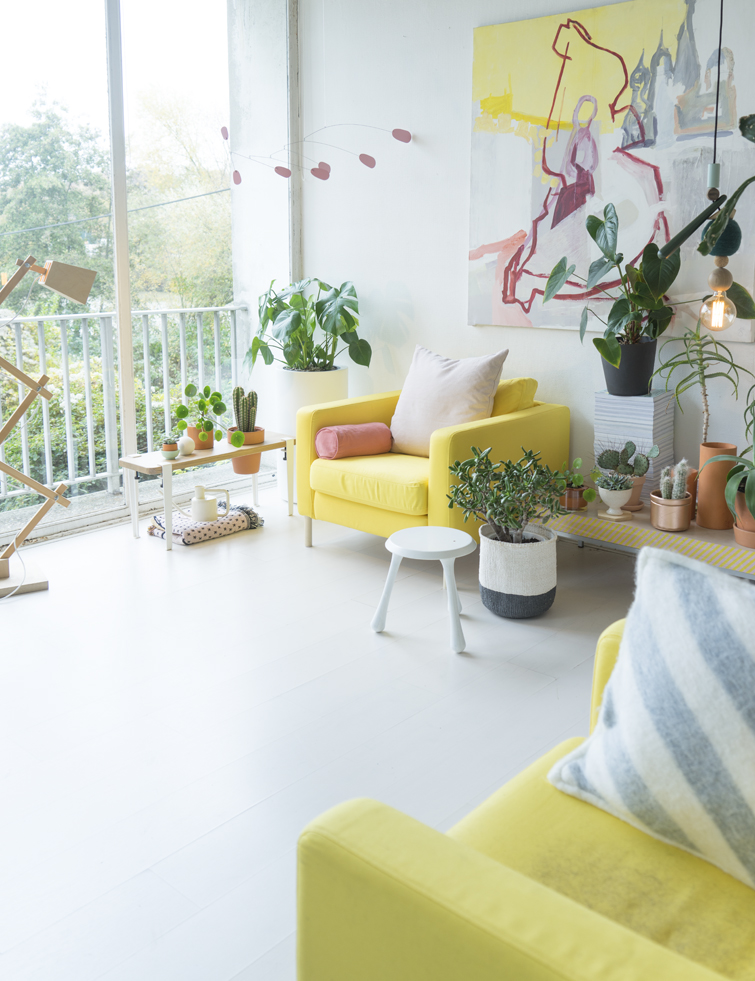 What do you think of this plant bench? Or would you rather go for a slightly higher plant console, that you can use as a side table for example, or the cool plantshelfie with TIPTOE brackets?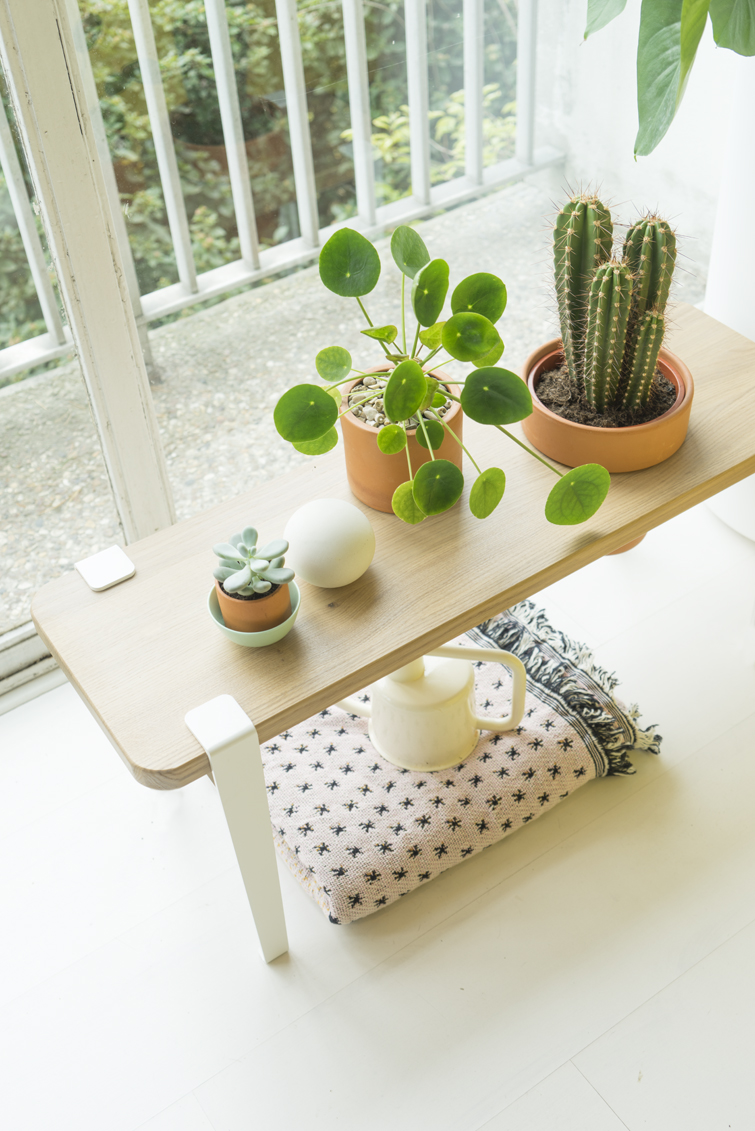 Blogpost created in collaboration with TIPTOE. They kindly provided me with the plant bench, but all photos, opinions and words are my own, as always. Thank you for supporting the brands that keep JOELIX.com going!