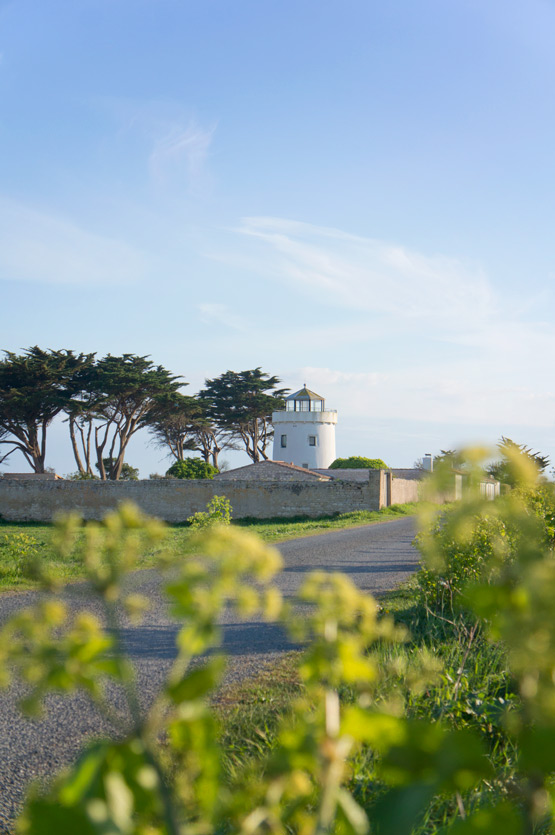 This was probably the happiest day of our trip to the West Coast. The sun was out and we visited the island of Ré. I've heard so many friends raving about this place ever since we moved to France so I was really curious to discover what it was all about. And l'Île de Ré did not disappoint! At this time of the year (mid april) the island is still rather calm and the tourist traps easy to avoid.
We rented some comfy French bikes at Cyclo Surf, one of the manys bike rental places on the island, and off we went! Most cycle paths on the island are car-free which makes it really safe to bike around, unlike the rest of France. But beware of French cyclists… they seem to forget the obvious traffic code like keep right, never stop in the middle of the road and always keep your kids to your right (closest to the side of the road) 😉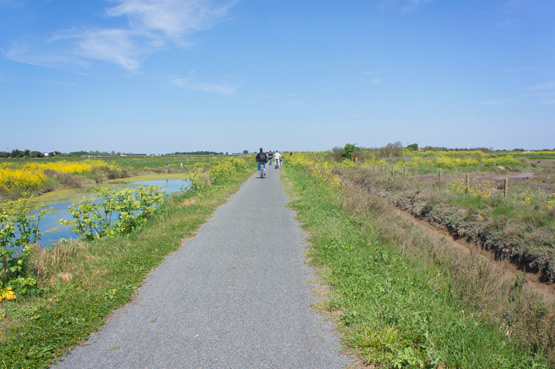 Like the entire West Coast there are salt marches everywhere. Their slightly lilac hue (because of microorganisms) of the salt pans looked gorgeous against the beautiful sky an yellow flowers: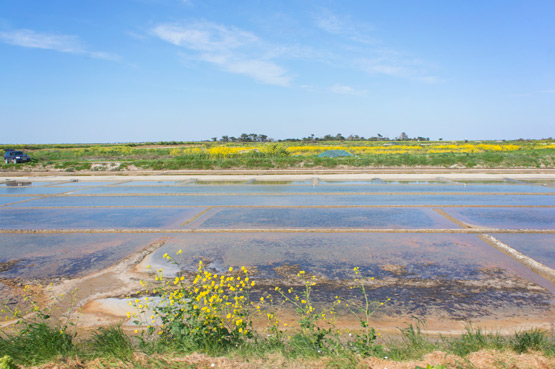 To my surprise, all houses on Île de Ré are white with green shutters. All kinds of green: mint, teal, shamrock, olive, pistachio, forest green. It's truly stunning: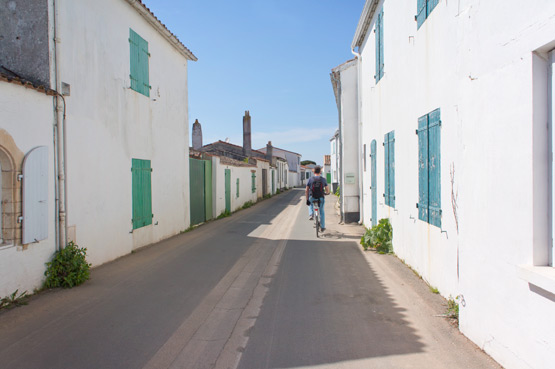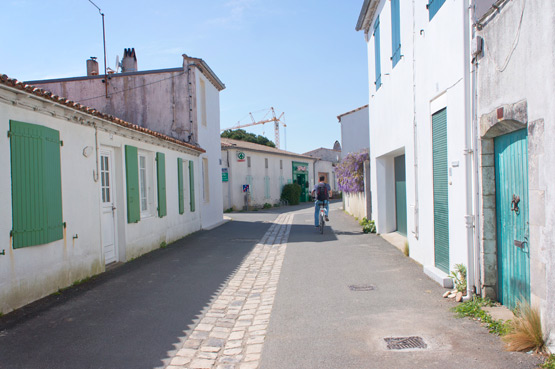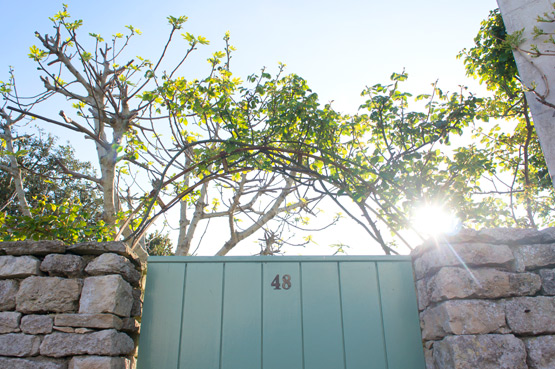 Proof that this all made me really happy: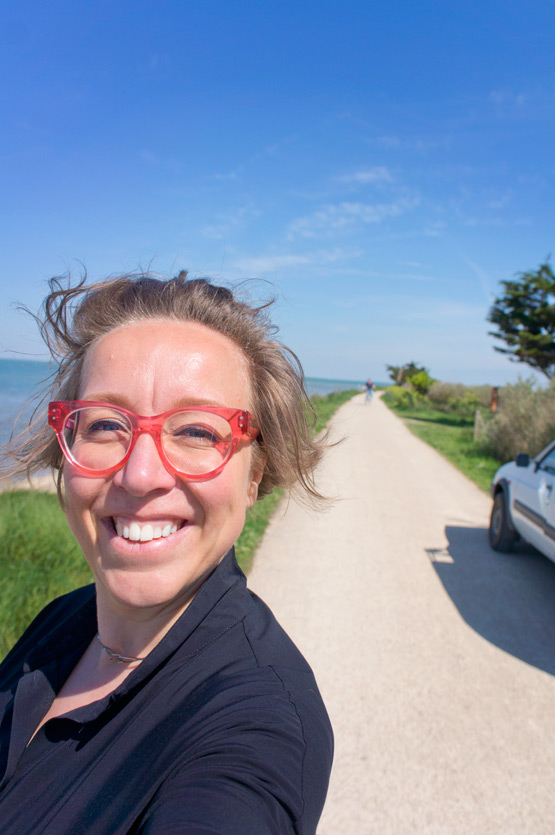 Biking along the ocean is so nice: wind blowing through your hair, a mix of spring flowers perfume and the sea smell, the view to the horizon… bliss!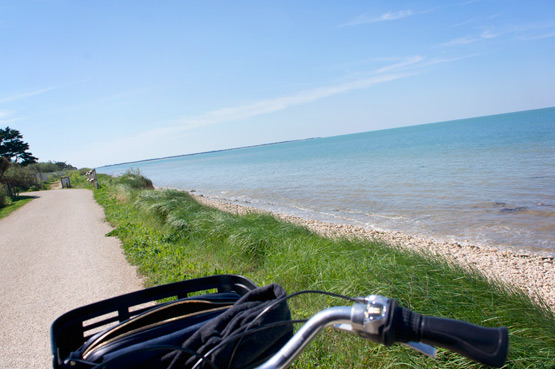 We also went to the Phare des Baleines on the North East of the island. It's turned into a tourist trap with many souvenir shops and crêperies at the enty of the site, but the view on the ocean is pretty nice. There are two sea currents meeting in the middle which creates a mesmerizing wave movement.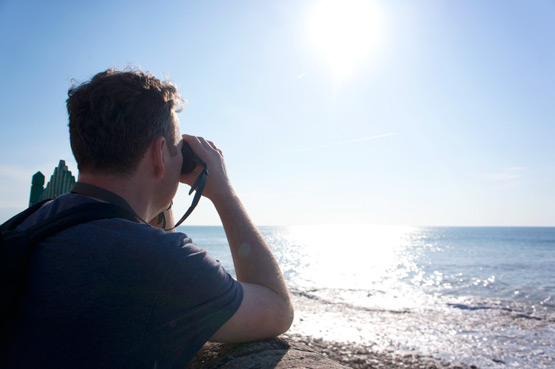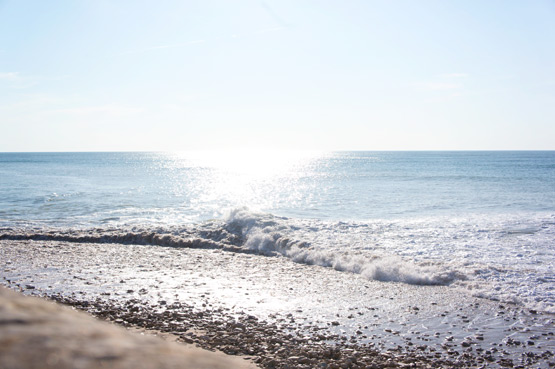 The Island of Ré als houses a long sentence prison. I can imagine lesser places to be emprisoned, even though you're no supposed to venture around the island. Actually every year at least one prisoner is tempted by the beautiful island and tries to escape. Someone told us that last year a prisoner disappeared and they found him on his way to the continent on a stolen surf board. Haha!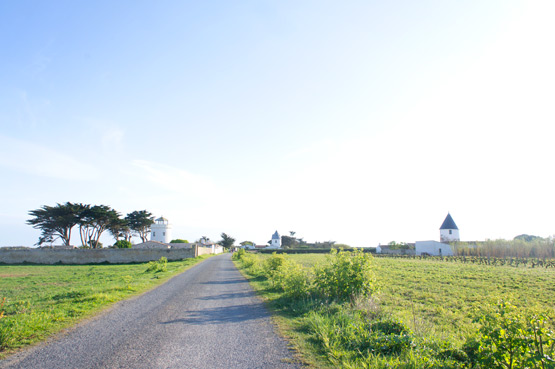 The well preserved windmills near Ars en Ré, Les Moulins de la Boire, used to crush the salt cristals that were collected from the salt marches. Nowadays it's a bed & breakfast called Le Senechal.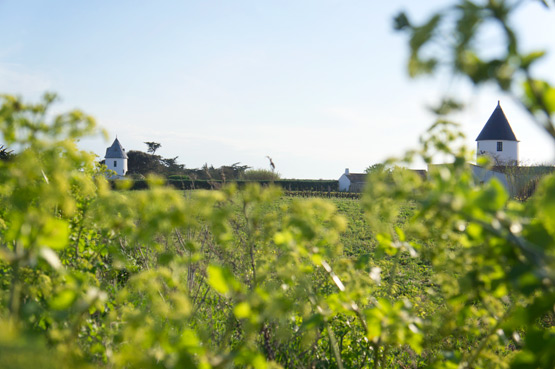 By the way, from this beach near Sainte-Marie-de-Ré you can see Fort Boyard on the horizon, known from the famous television show 🙂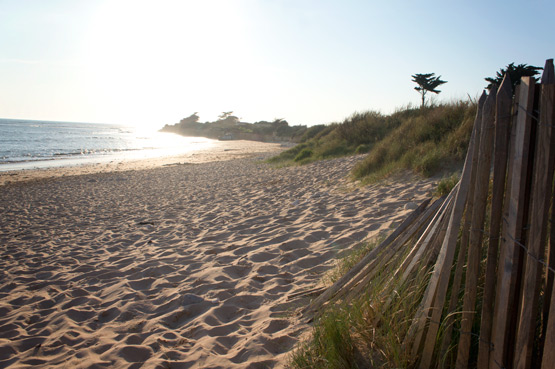 Ile de Ré is connected to La Rochelle by a 3km-long toll bridge constructed in 1988. You pay 8€ (in the high season it's 16€) to get onto the island and can leave for free. Hope you enjoyed joining me on this little virtual trip to the island!