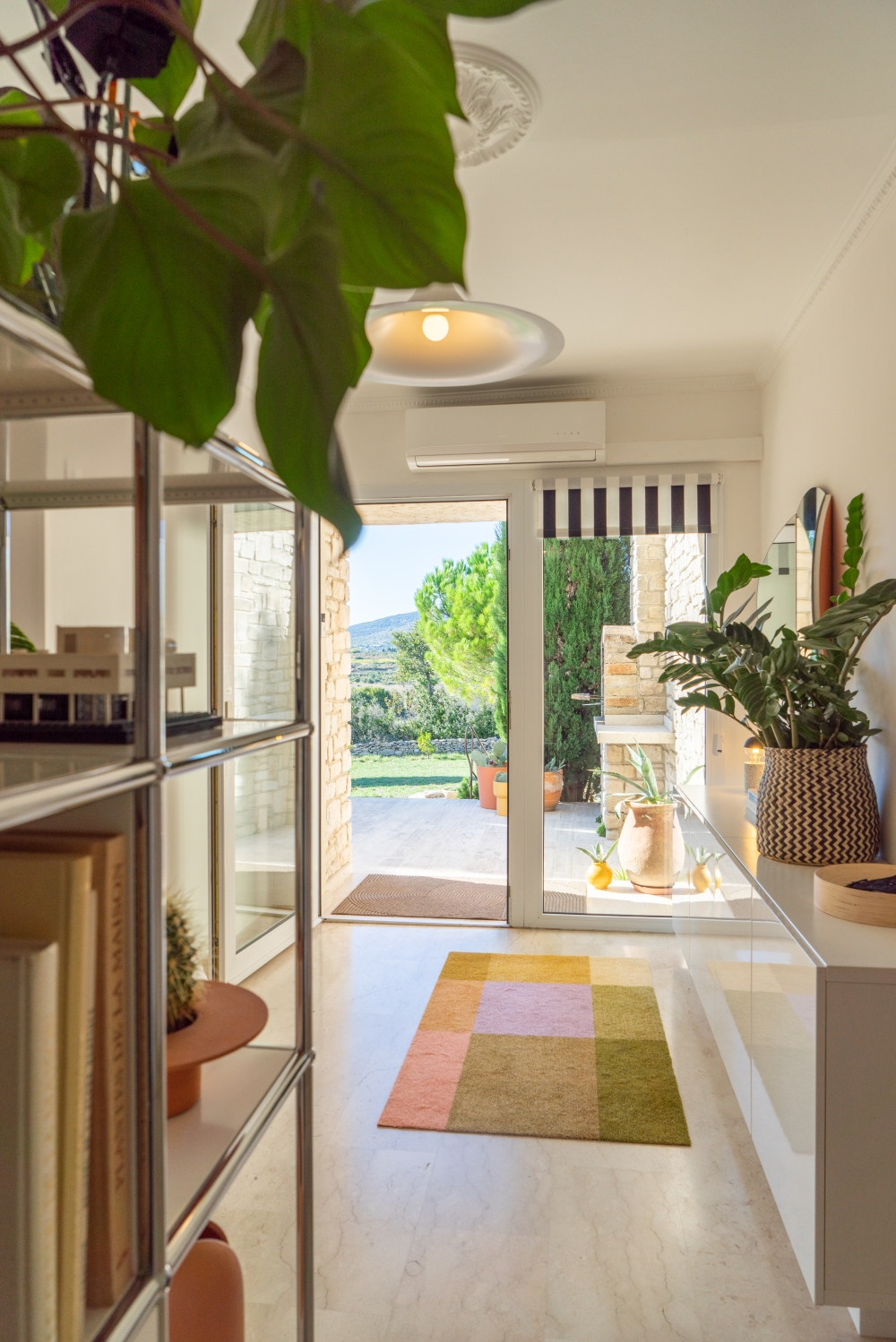 Slowly but surely we're adding color to our home. To better understand the rooms and light, we started by hiding the hideous salmon, pinks and greys with some bright white paint. The light is very different from our previous home, the South of France light it much more yellow, and it moves around the house throughout the seasons. Our hallway is still bright and (rather) white, but the other day a colorful mat by Heymat moved in: it's the Mix Teklan, created in collaboration with color goddess Tekla Evelina Severin (a.k.a. Teklan) with colors that have a nod to a 70's color palette, gemstones and… the Mediterranean. That's probably why it looks so good in here: sunshine and earthy pastels is a good match for our hallway.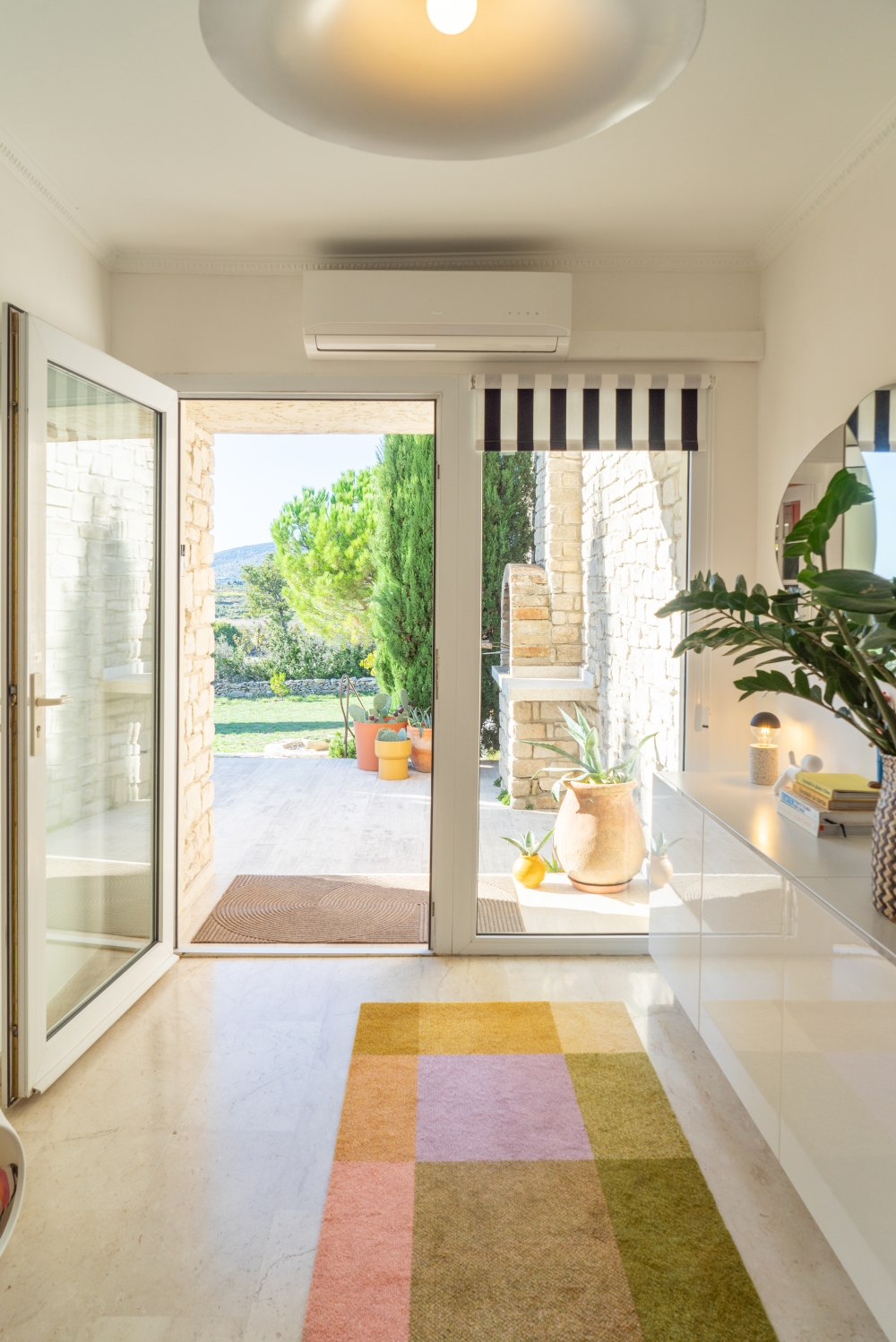 Love love love this color palette! I believe it's so very 2021 (or maybe even 2022!). And the quality of the rug, like the Heymat outdoor mat I wrote about here, is impeccable. The textile is made from 100% recycled PET bottles and the backing prevents moisture from reaching the floor.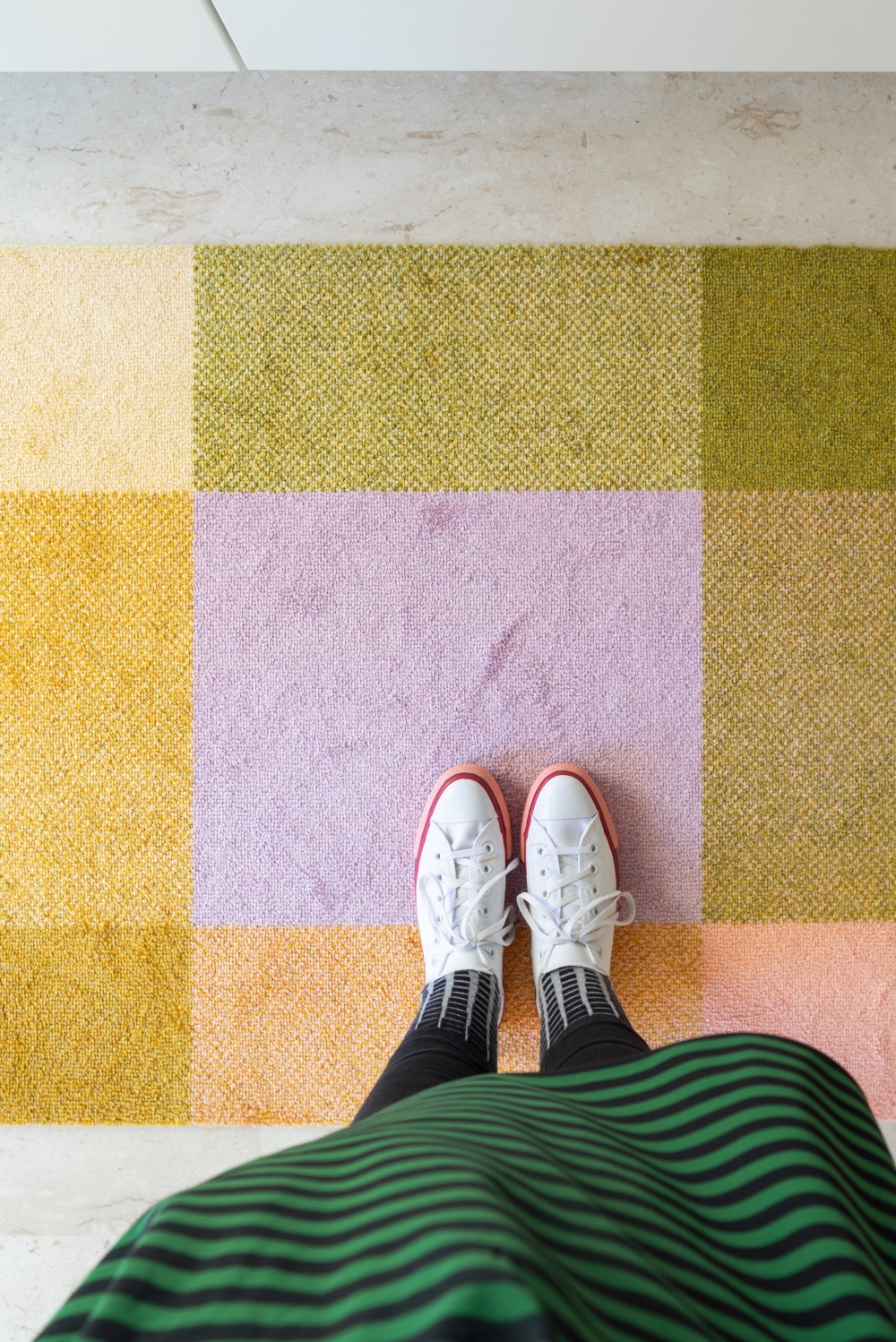 Remember I thrifted this flipmirror at the beginning of the year? Not being entirely sure what to do with it? Well, it's perfect in the hallway because we can now see our "million-dollar-view" from different angles in the hallway!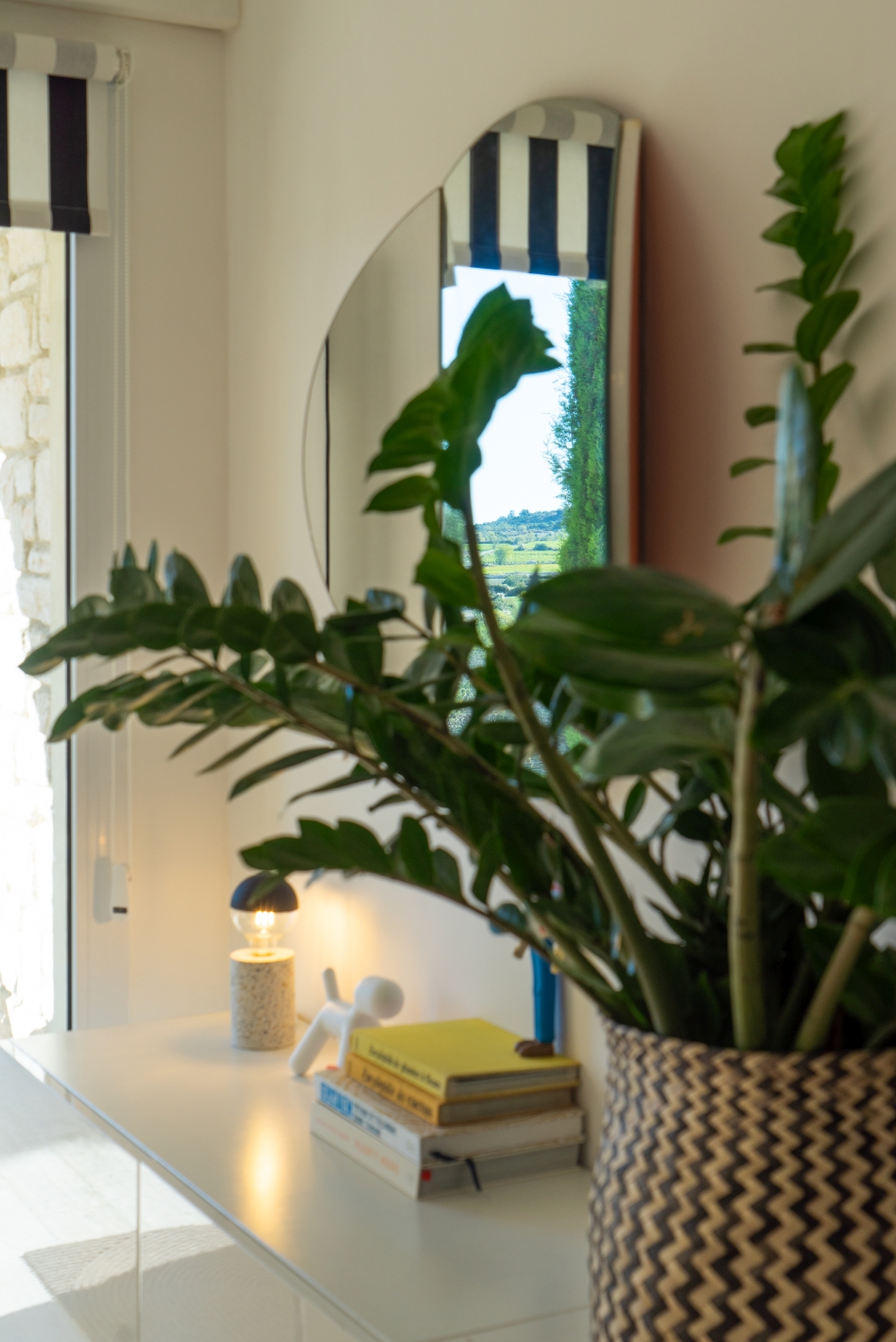 Sunny: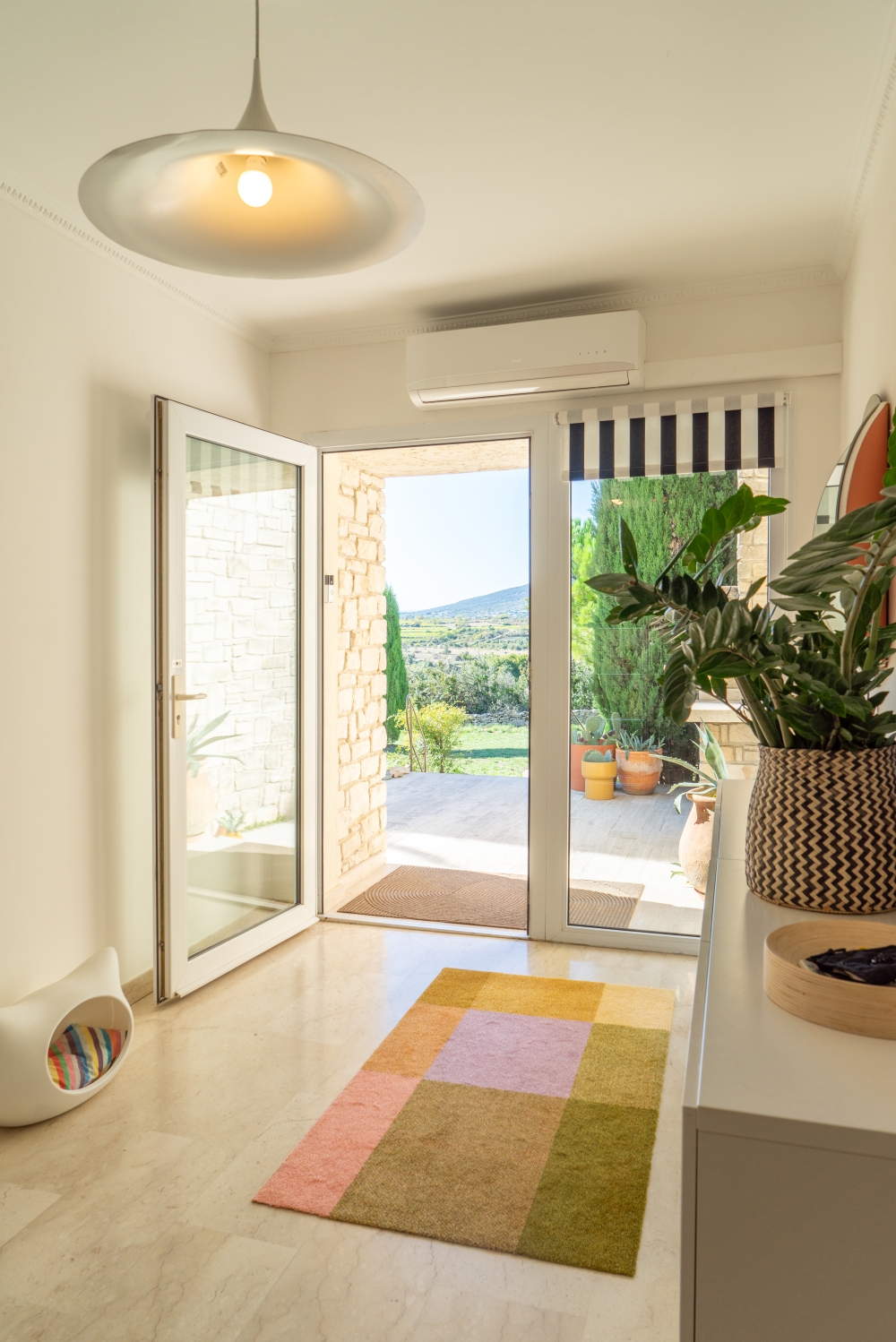 Yellow is one of my favorite colors, so adding a few pops here and there, was an obvious choice.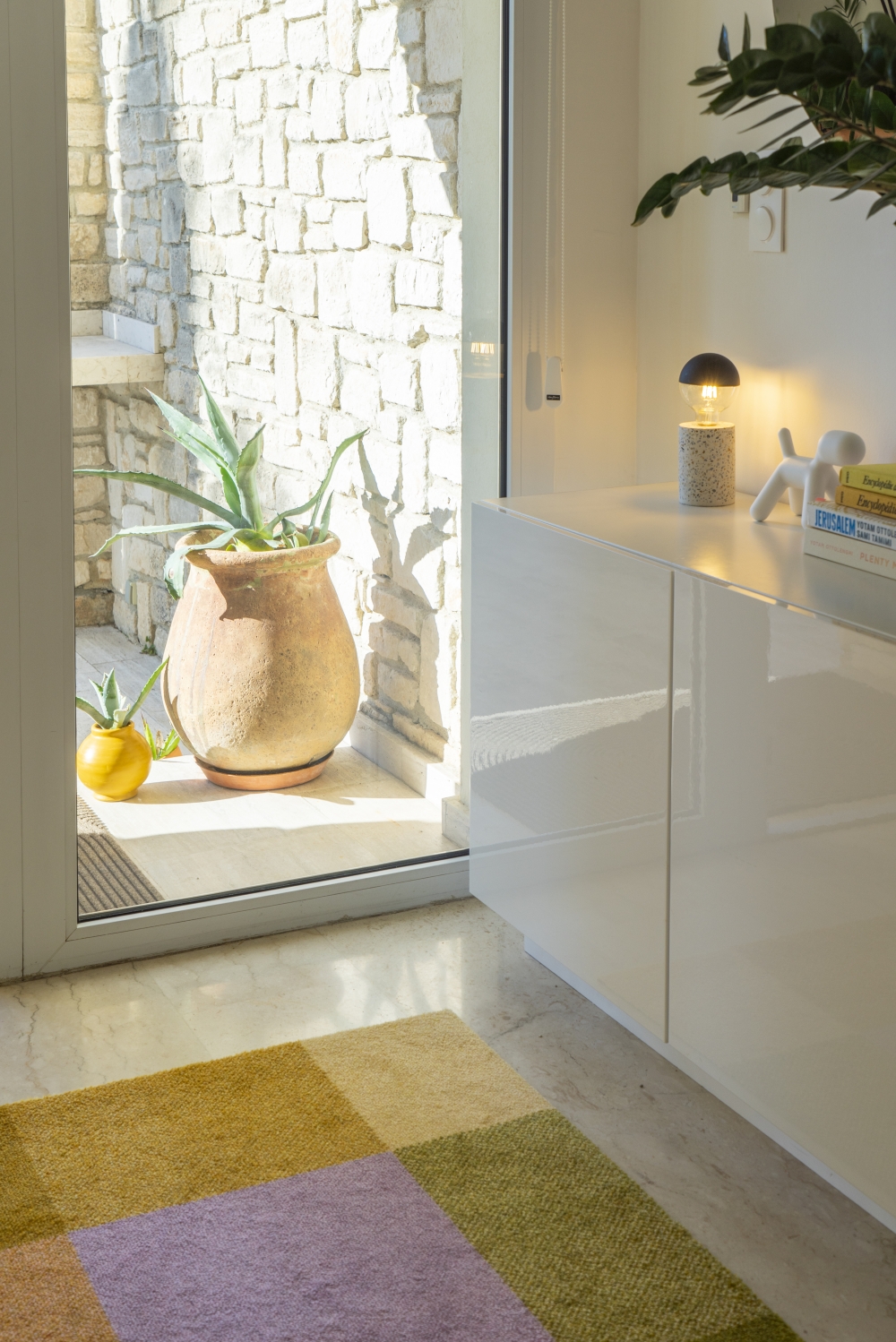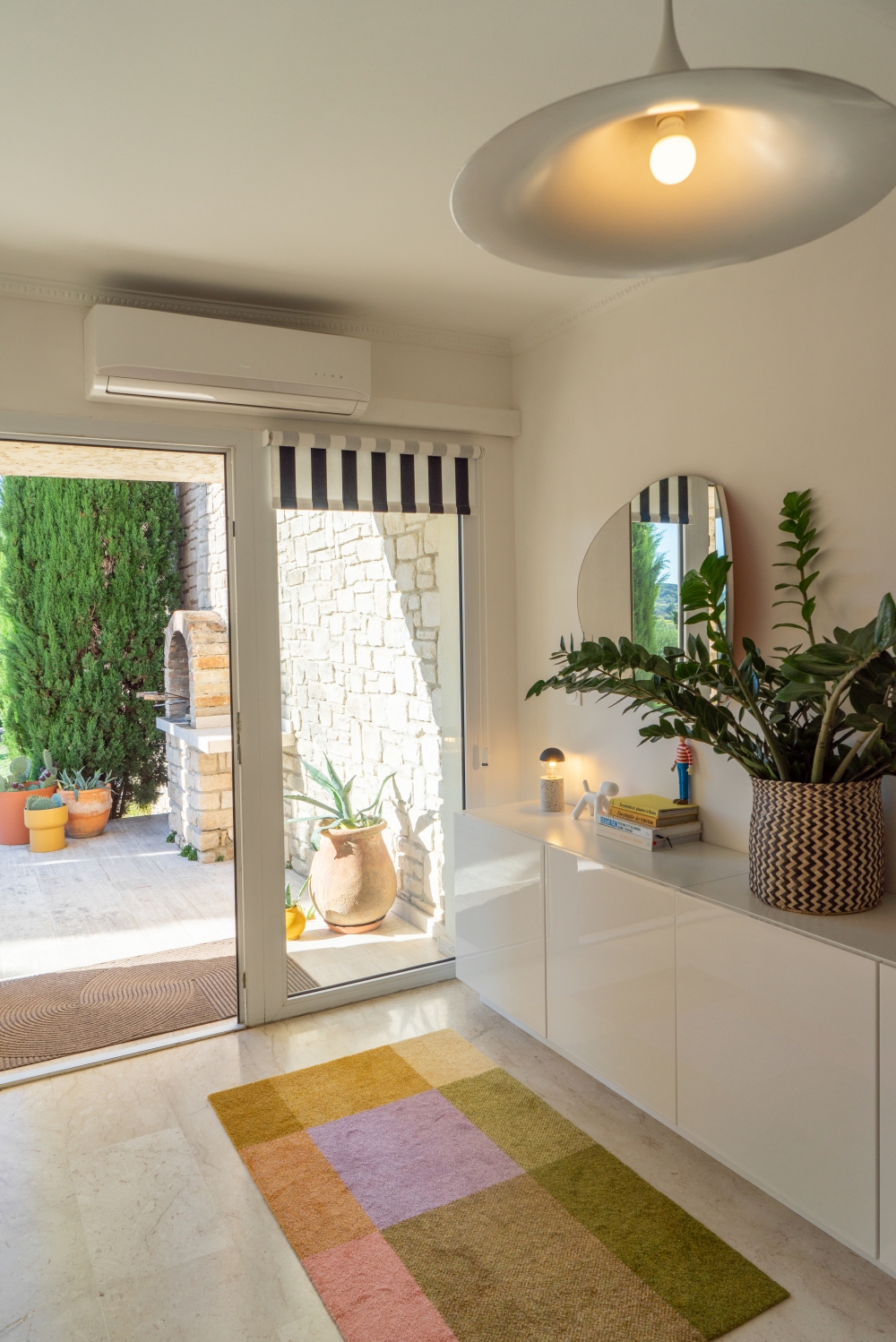 The Mix Teklan mat from up close: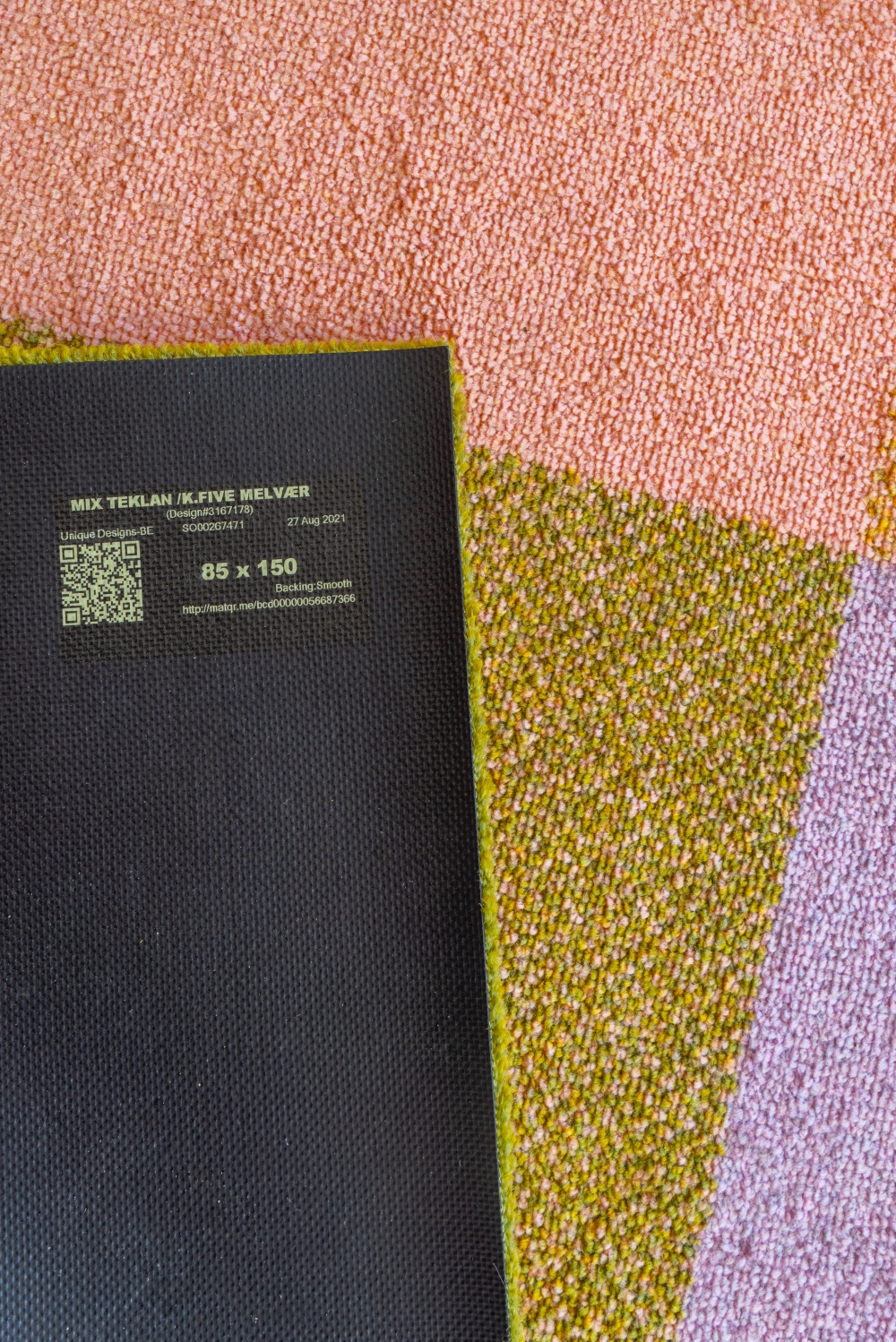 Paired with the Heymat Sand mat, it looks so good!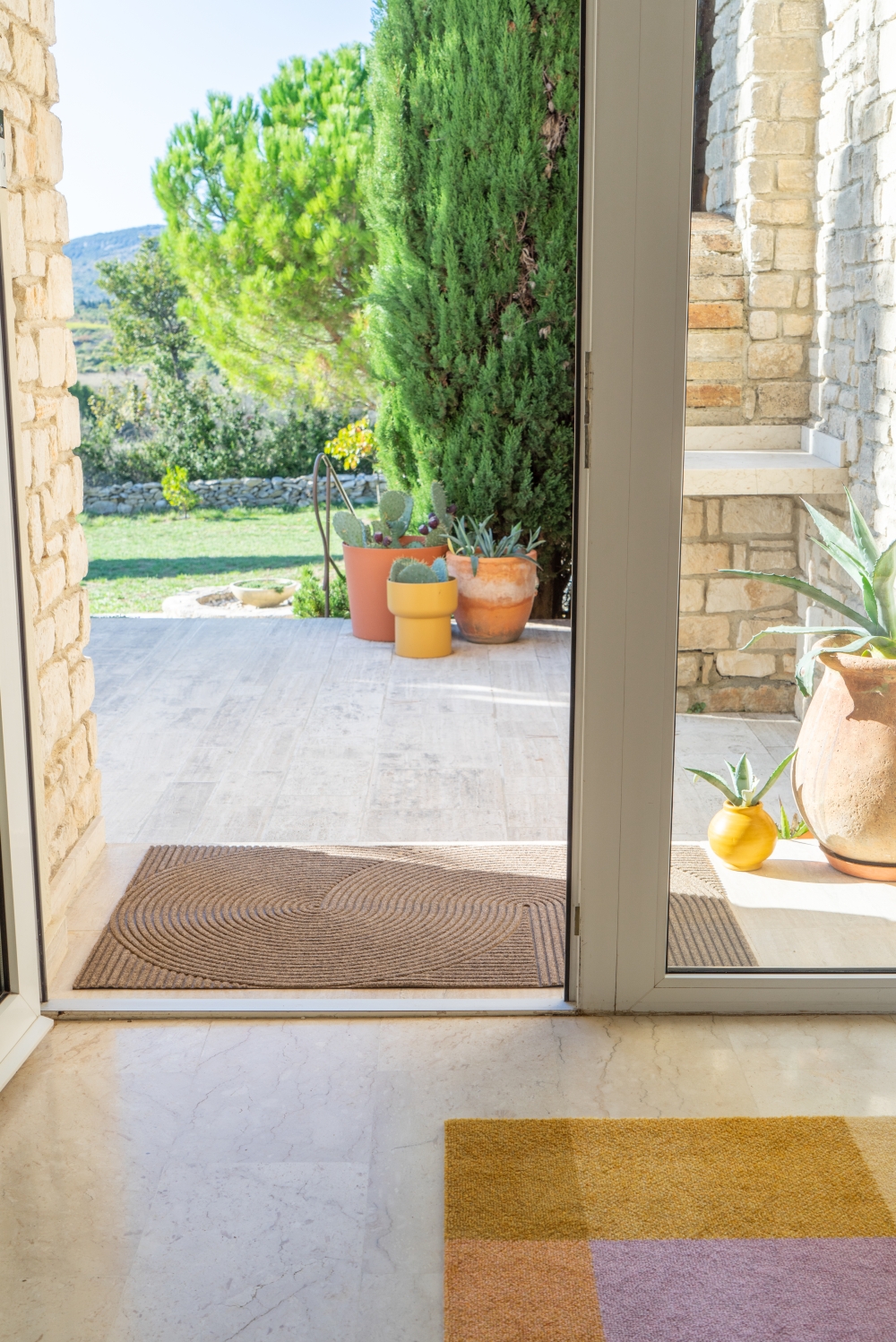 Given the beautiful color palette of the Heymat Mix Teklan rug, I'm convinced it will move around the house a little bit. It would look great in our guestroom as well, or maybe next to our bed? Be prepared to see this stunner more often in the not so distant future 😉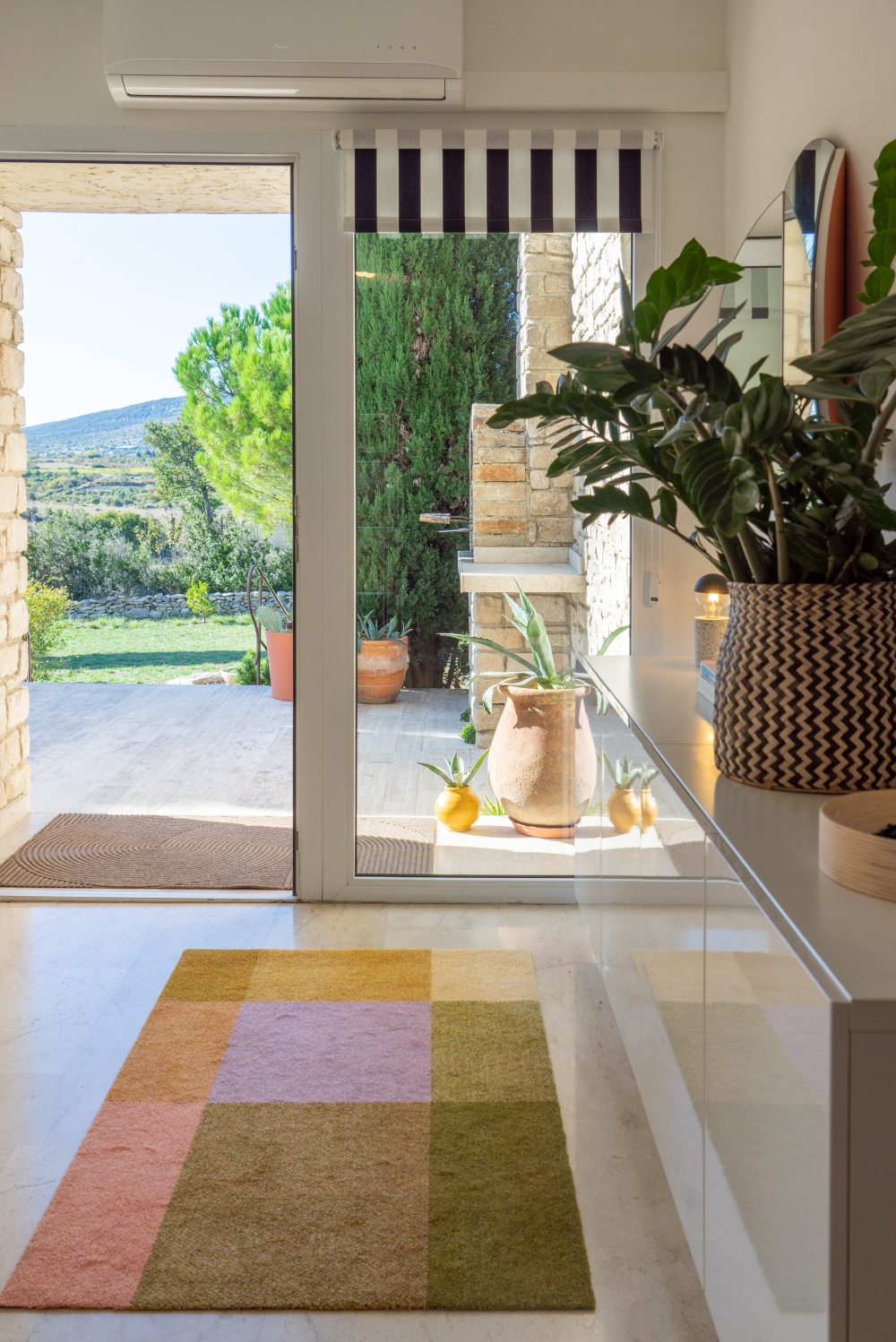 Thank you so much Heymat for the gorgeous mat!