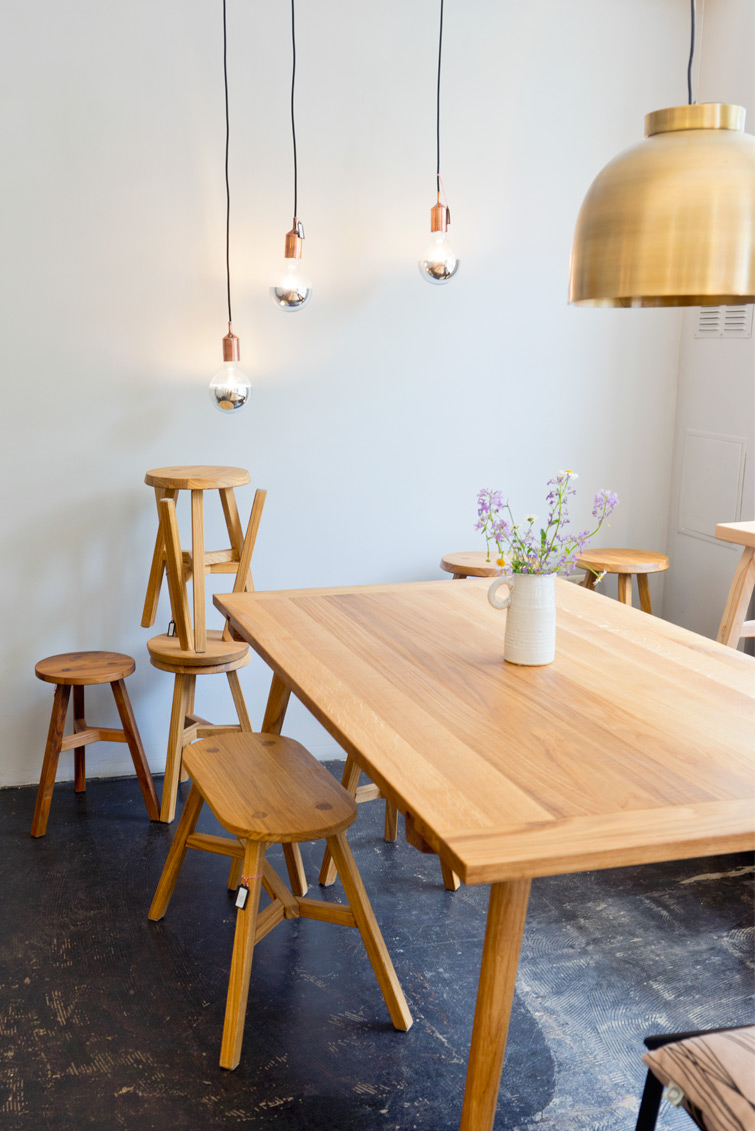 When in Munich, on my way to get an ice cone at True & 12 to celebrate good #urbanjunglebook news, I passed by shop & wood workshop Anton Doll. The beautiful wooden stools in the shop window convinced me to take a peek inside. It's probably because I'm currently slightly obsessed with stools: they are so nice to use as plant stands, or for cute compositions of books, #junkhunting finds and more plants 😉
Inside, there were a lot more benches, stools, tables and chairs, all handmade at the workshop in different kinds of wood. I love how these pieces are so well made and sturdy, to last a lifetime: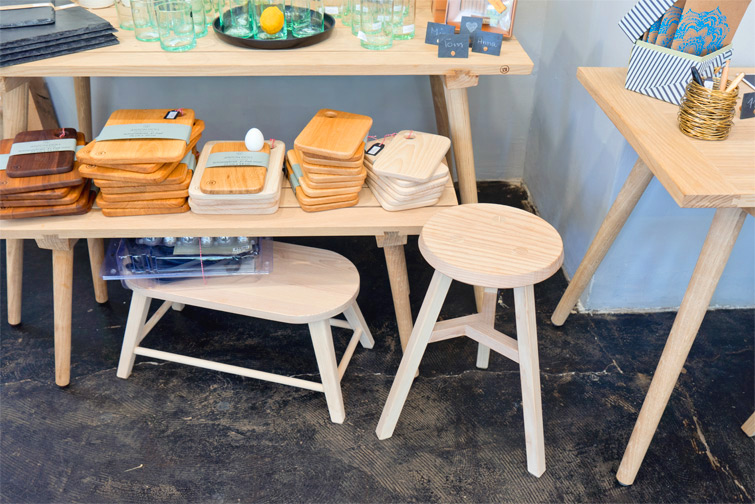 The team at Anton Doll Holzmanufaktur work with the best wood they can find, sourced from SFM forests in Bosnia. Chairs, tables, benches, stools as well as cutting boards are made of oak, ash, beech, walnut and cherry (with its typical pink-ish hue). Some are soft and untreated, others are oiled with natural oils without chemical additives.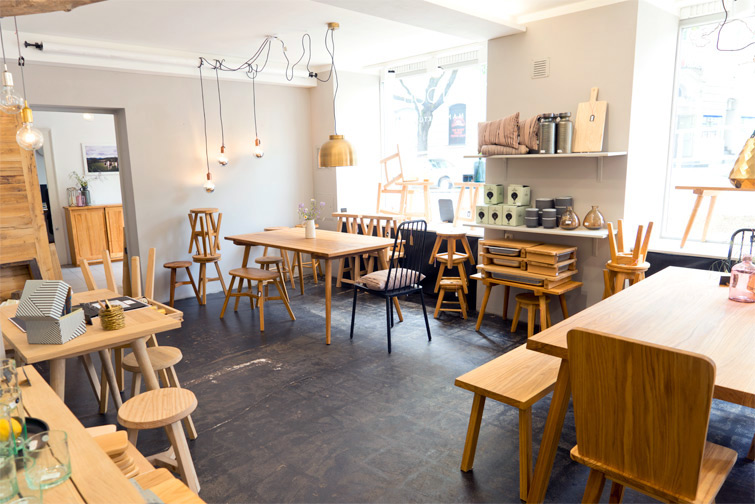 Together with this bench and the design hocker (second image), this Kinderhocker is my favorite: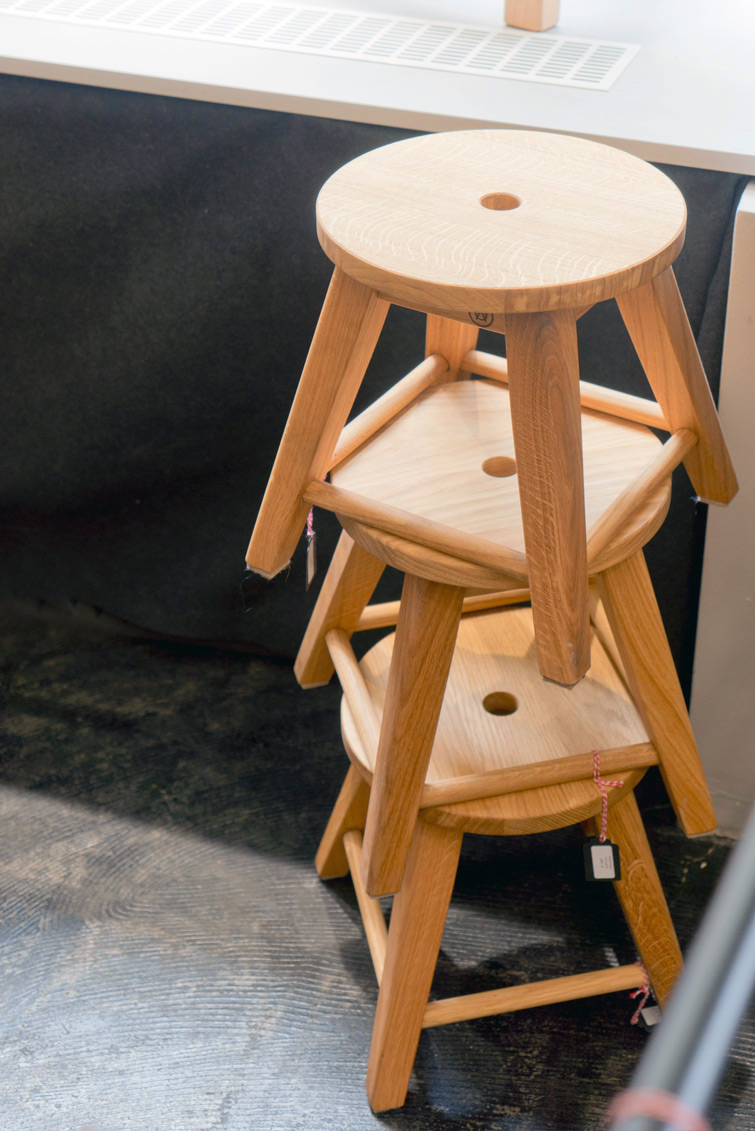 Detail of a beautifully constructed table, without screws: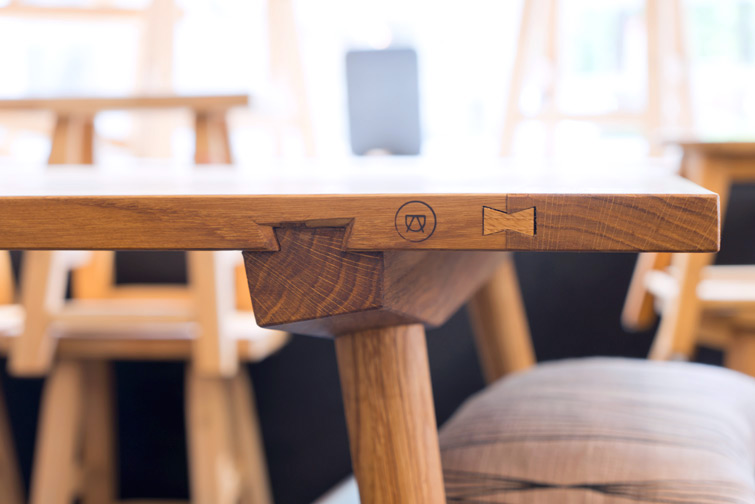 Massive wood cutting boards: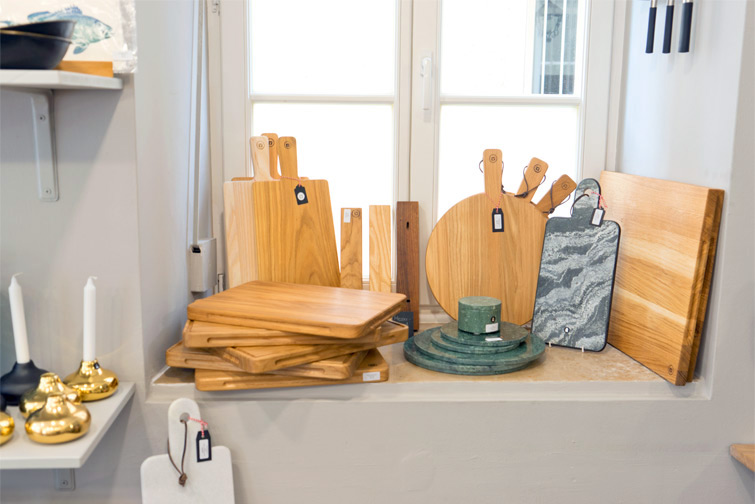 Handwerkskunst, Zeitlos, nach Maß: craftsman art, timeless, custom made: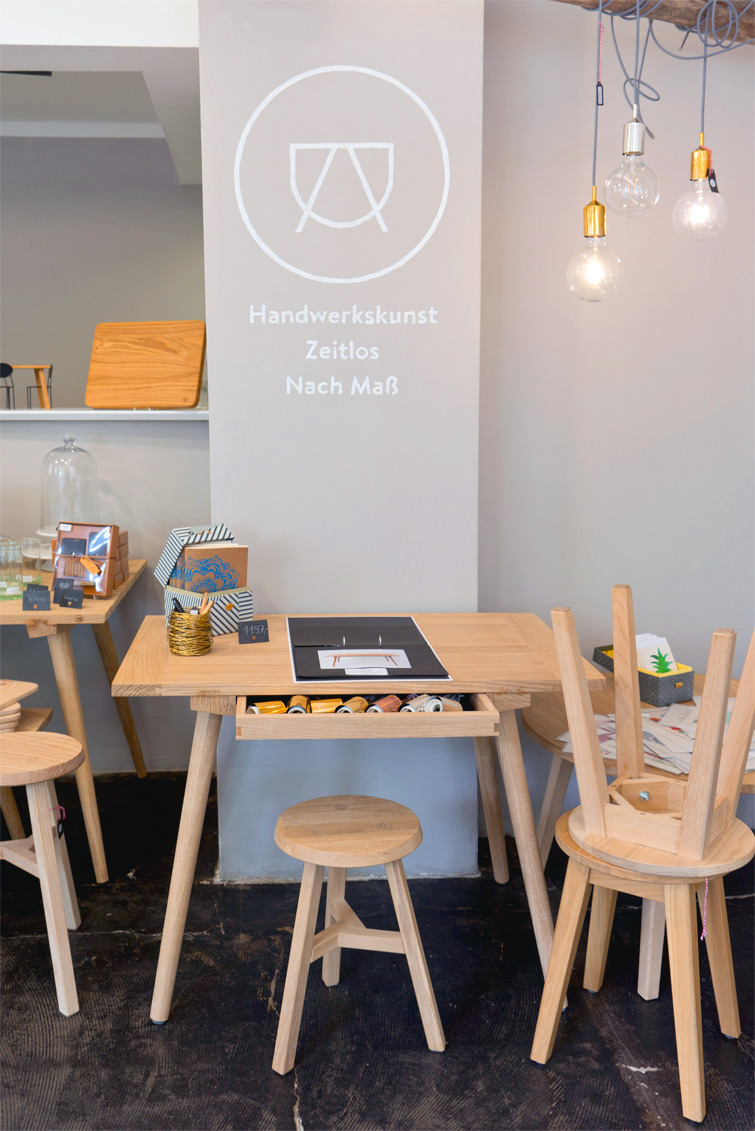 I've heard that Anton Doll Holzmanufaktur is currently working on a plant-related product… Wood & plants, sounds like and exciting combination, don't you think? I hope to tell you more about that soon! (and no: this is not a sponsored post, I genuinely loved discovering this brand!)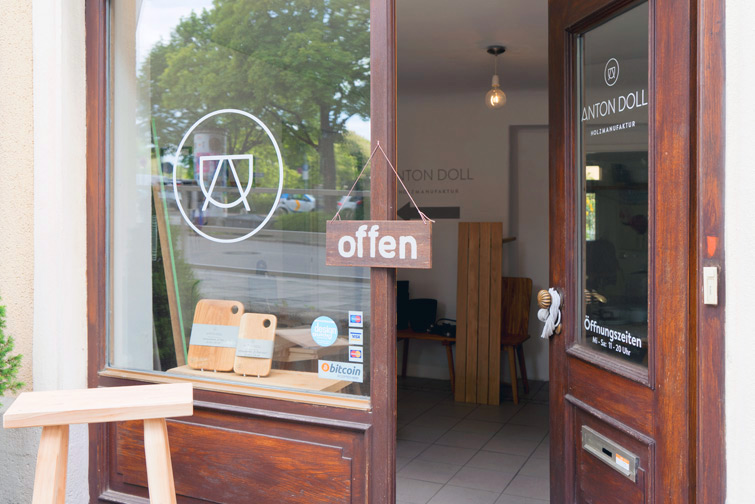 Anton Doll Holzmanufaktur /// Lilienstraße 3-5 /// 81669 München /// +49 89 – 41616 366
Open Monday to Saturday from 11am to 8pm