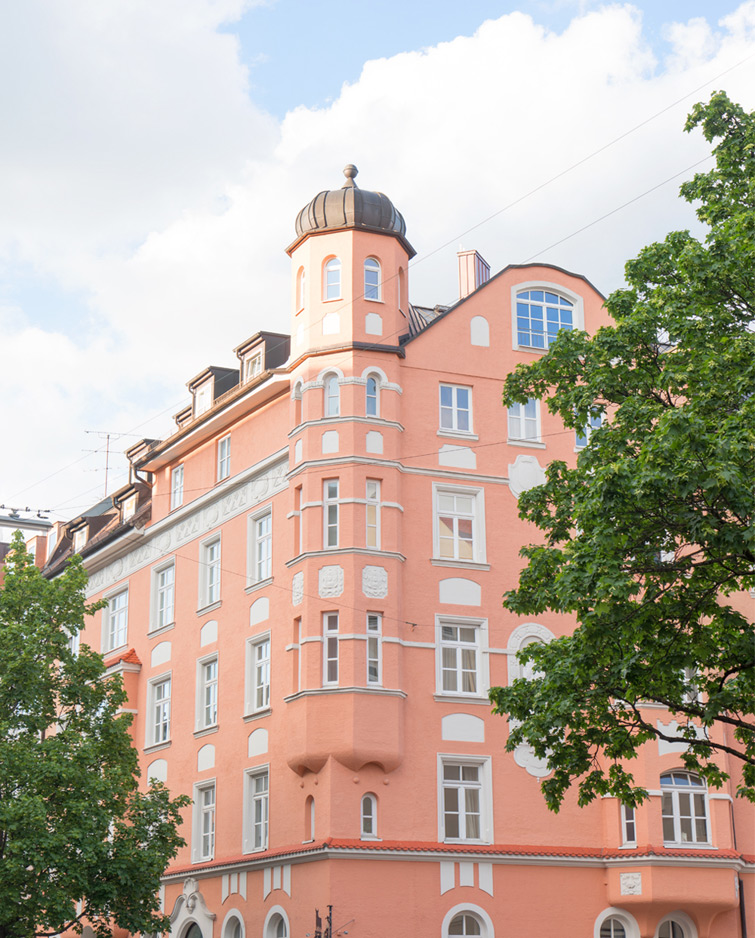 Two weeks ago I was in Munich, Germany to work on #urbanjunglebook with Igor. The book is nicely shaping up and we're currently in the middle of the last bits and pieces of text. It's been intense and lots of hard work, but so much fun as well! Very soon we'll be able to (finally!) reveal the covers of both the German and the English book… and then in September there will be two books! Between book-work, client work and life, I managed to spend an extra day in Munich to explore and walk around, my favorite way to get to know a city. My starting point was the 24 Hours in Munich guide on Design*Sponge that Igor wrote with photography from Lina. All places that I visited from the guide were spot-on and I discovered a few other ones that I liked. This is really a mini mini mini guide, but some places you don't want to miss when visiting München.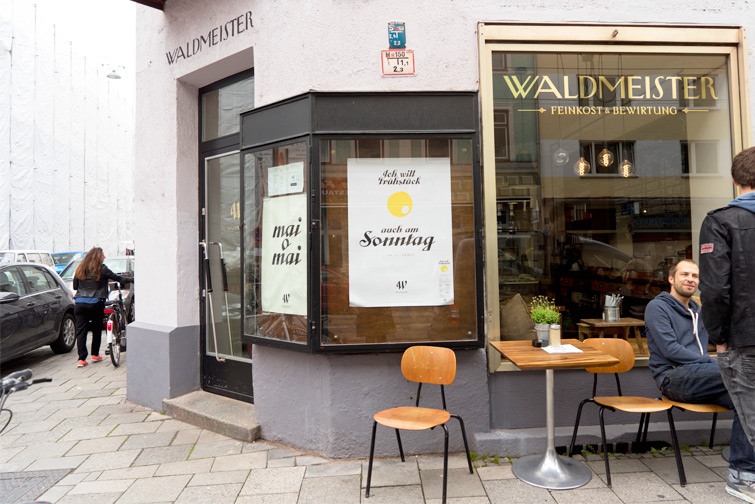 On my way to the Pinakothek der Moderne and the Brandhorst Museum, I passed by this lovely brekky (or brunch) spot: Waldmeister. The posters with Ich will Frühstück auch am Sonntag (I want breakfast also on Sunday) first caught my eye, but the interior and Frühstück were pretty yummy too.
Waldmeister /// Barerstraße 74 /// München /// +49 89 18946956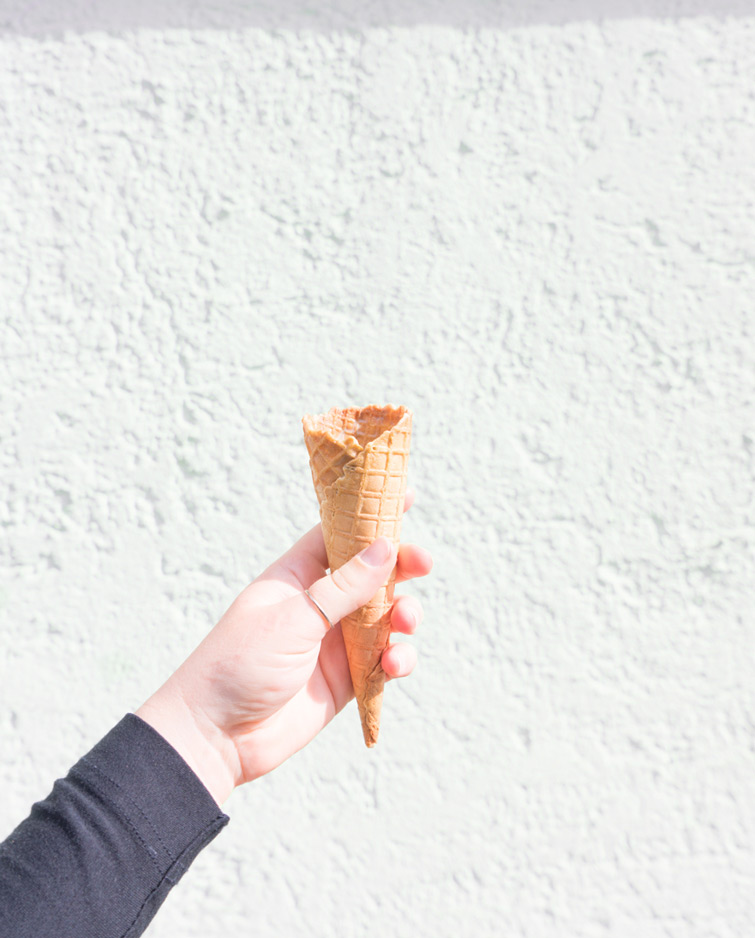 During my day off in Munich we got some good book news from our publisher, so I decided to celebrate with ice cream. Igor recommended me to go to True & 12 and their blackcurrant and matcha green tea ice cream was really good. So good that I only thought of taking a picture when the only thing left was the cone… I'll never be a food blogger, but warmly (no pun intended) recommend to try True & 12's handmade ice cream!
True & 12 /// Rosenheimer Strasse 14 /// München /// +49 1726761205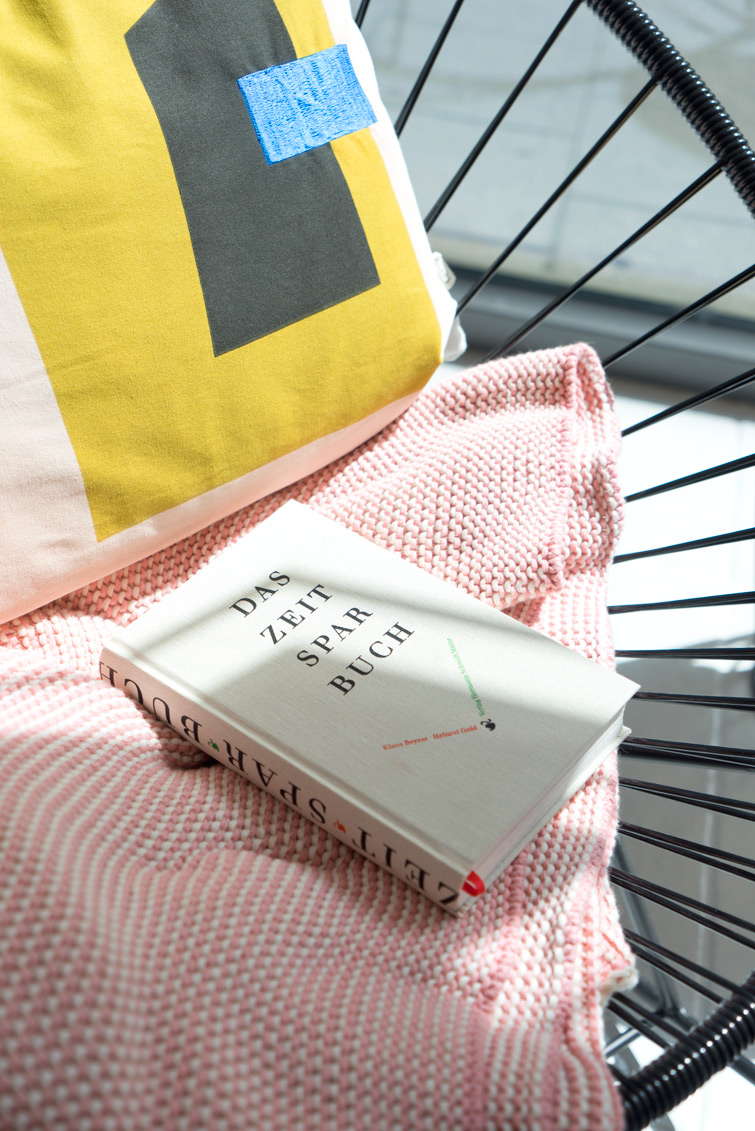 The time saving book… it looks beautiful on the outside with its linen cover and nice typography, and Sabine (from Room to Dream) told me that it's very helpful on the inside too, with tips and tricks on how to save time, be more efficient and less stressed.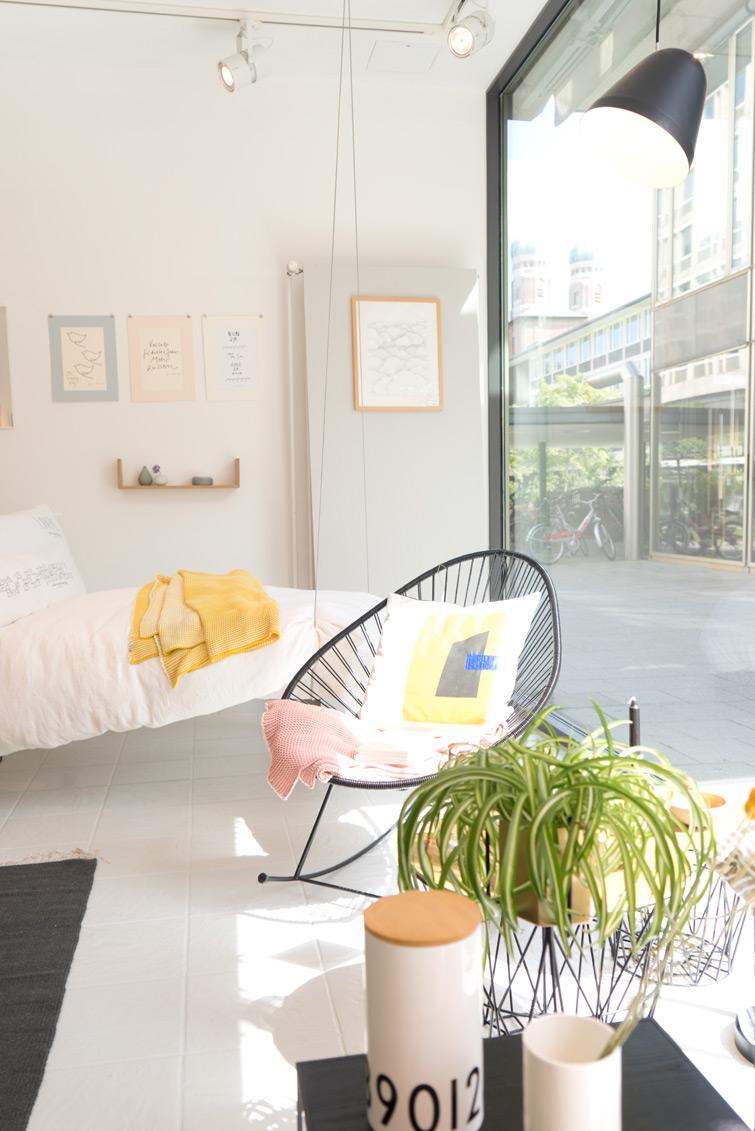 Next on my list was visiting Room to Dream, a beautiful shop with Nordic interior design and home accessories. Sabine, the owner, was very friendly and invited me for drinks from at new neighbor café/restaurant Herzog. As you can see above, Sabine loves yellow & pink, just like me, and she selects beautiful items from Scandi brands like L:A Bruket, BastisRIKE, Nicolas Vahé and Trimm Copenhagen lounge furniture. Impossible to leave Room to Dream empty handed!
Room to Dream /// Lenbachplatz 7 /// München /// +49 89 2554 7301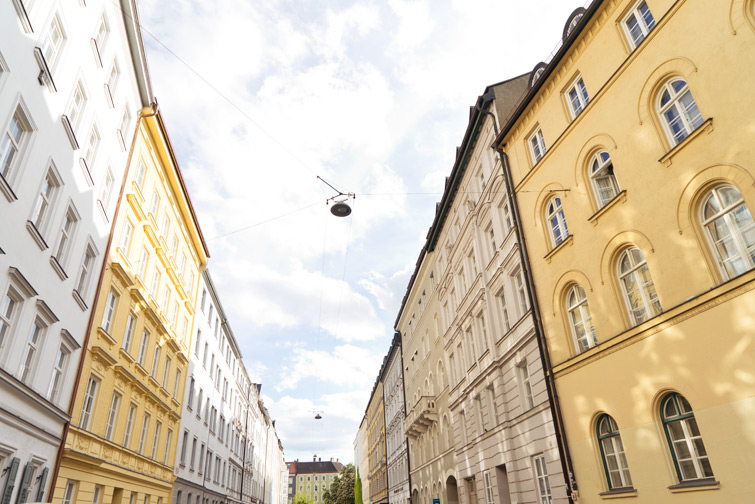 At some point I thought Munich quite looked like Copenhagen… but with a Vienna vibe 😀 It probably looks just like München 😉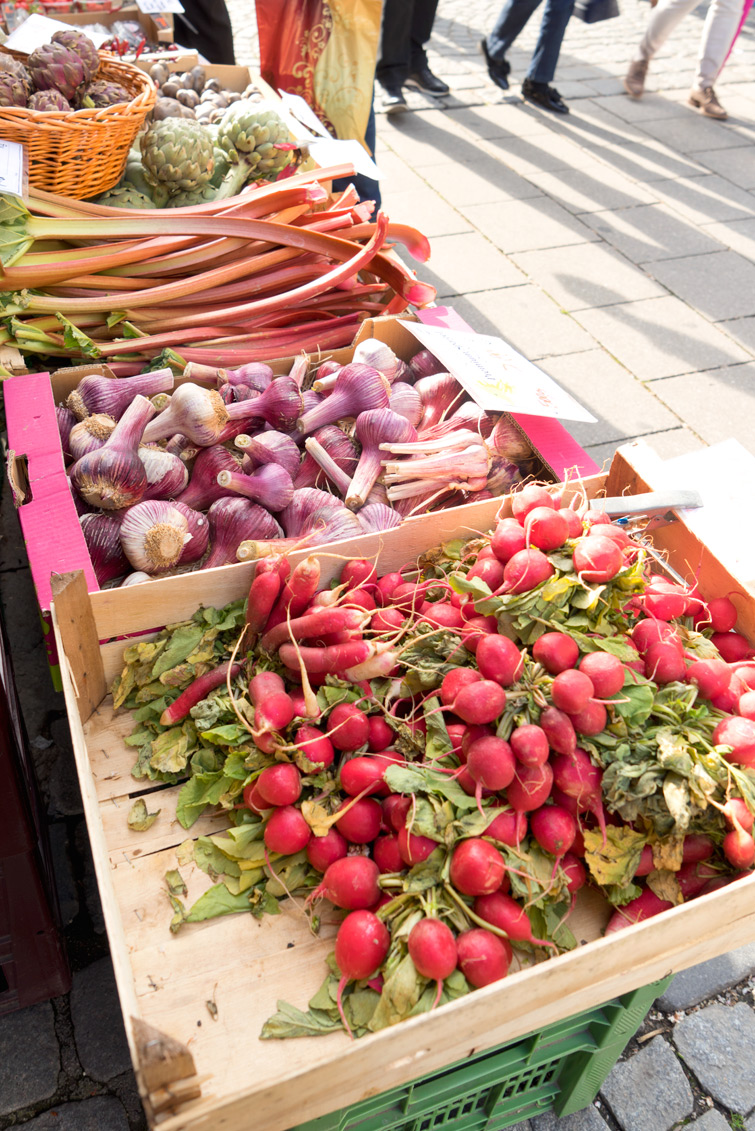 At the Viktualienmarkt I checked out the very German offer of products, lots of Spargel (asparagus), beer, sausage, the clichés, but also this pretty colorful rhubarb, garlic and radice. Just next to the Viktualienmarkt there's a big Eataly where you can indulge in delicious Italian food and find the prettiest Italian food packaging. Yummm!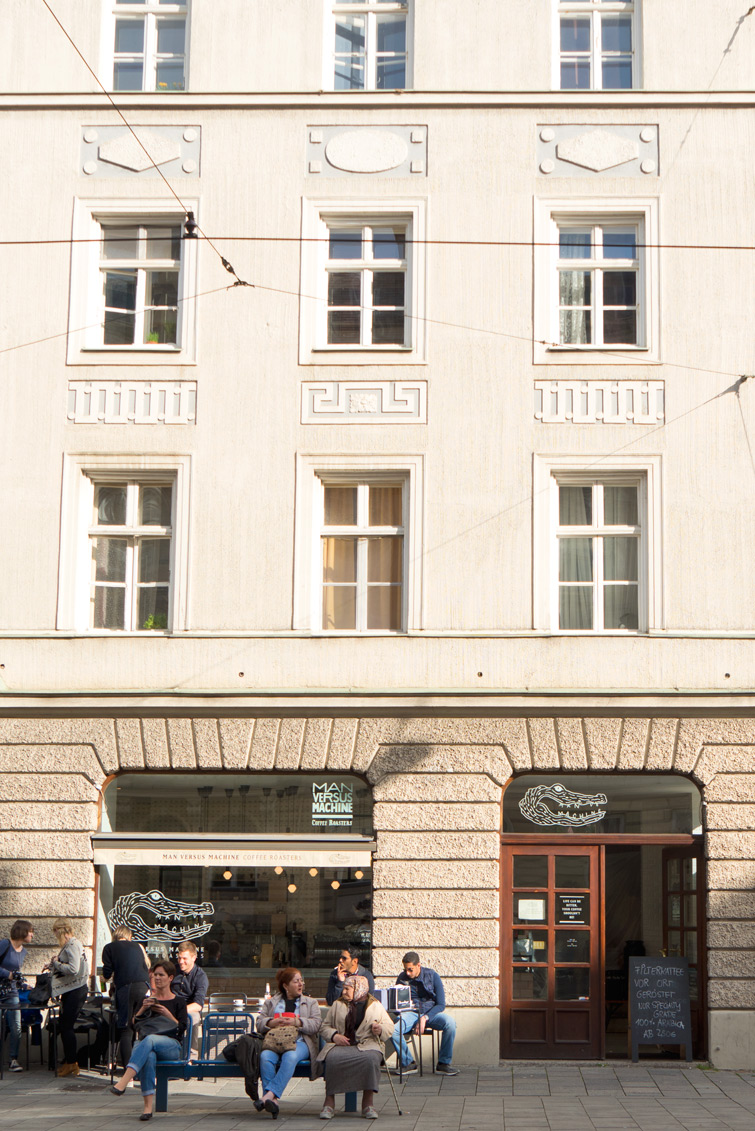 By coincidence I passed by Man versus Machine, the best coffee place in the city, according to Igor. It was too late for me for coffee, but the place was still full with cafeine-addicts.
Man versus Machine /// Müllerstraße 23 /// München /// +49 89 80046681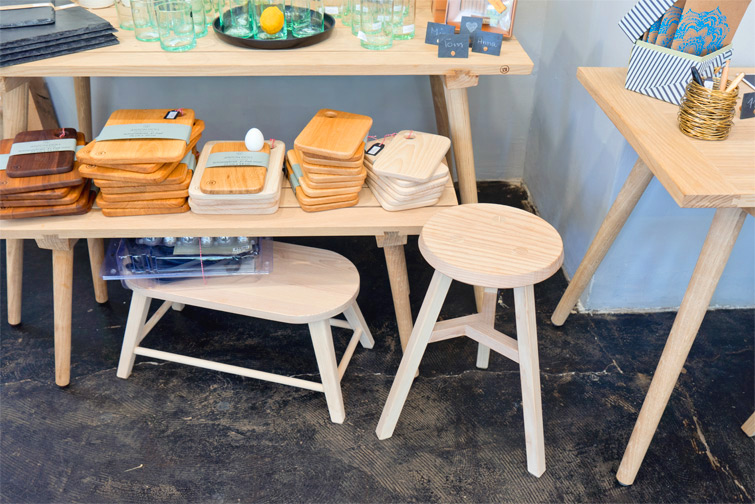 Another really nice surprise was the wood workshop Anton Doll in the Lilienstraße. I don't know about you, but wood is such an attractive material. When the quality is good, furniture in wood can last a lifetime. The woodworkers at Anton Doll work with the best wood from Bosnia and I really liked their different stools and benches. I promoise to show you more very soon!
Anton Doll Holz Manufaktur /// Lilienstraße 3 /// München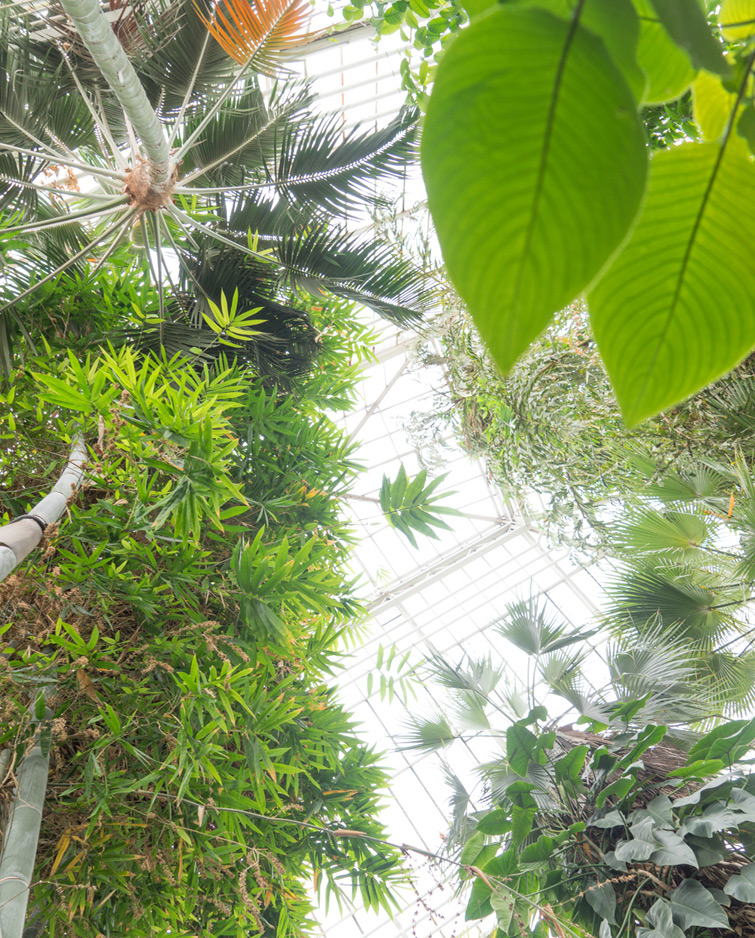 A visit to a (new) city is never complete without a visit to its Botanical Garden. The Botanischer Garten in Munich is pretty nice, it was raining outside when we visited and they were renovating the biggest greenhouse, but the other areas are very lush and green. I'll show you more of it soon here on my blog.
Botanischer Garten München-Nymphenburg /// Menzinger Straße 61 /// Munich /// +49 9 89 17861 316