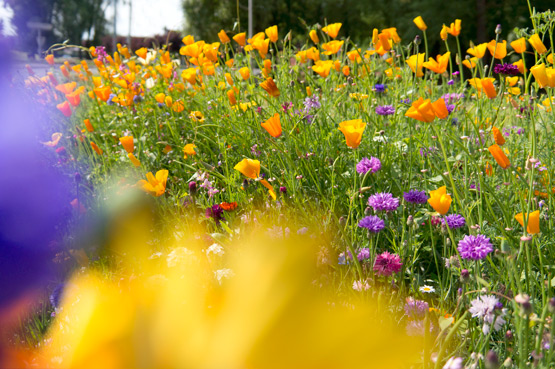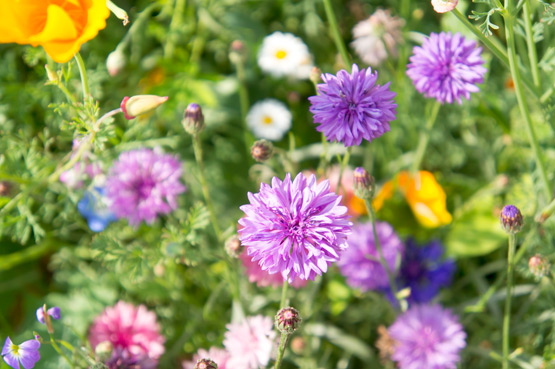 By now you probably know that I have been discovering plenty of new things in my neighborhood during my runs. A few weeks ago, I ran across these amazing flower beds full of the most bright and colorful flowers. So rich & diverse that I couldn't stop taking pictures with my phone. Of course I had to come back with a proper camera. Only to find that the flowers were starting to fade. That's why I allowed myself to pick a little bouquet: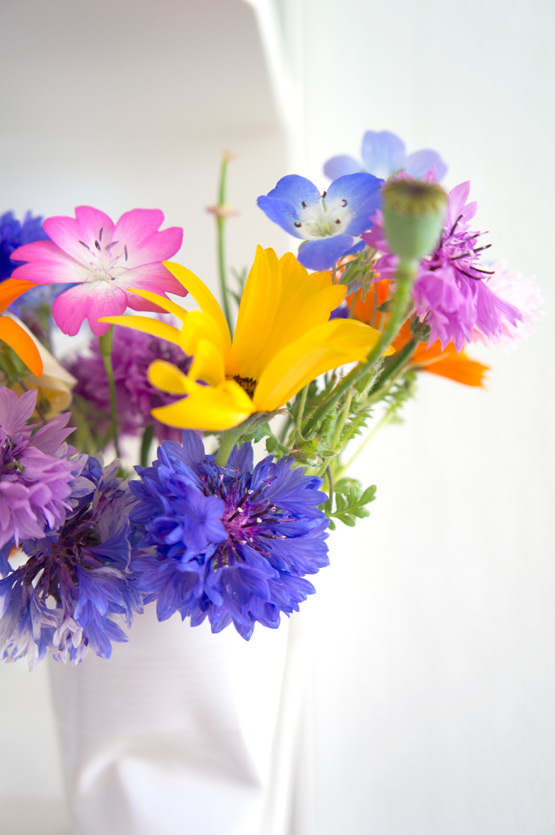 The person responsible for these flowers deserves kudos. I counted over twenty colors & varieties of cornflowers, daisies, poppies and gerberas! Also, I'd love to know where he/she got this flower mix: it would be so awesome to fill our entire garden with these beauties next summer! And create a true bee nirvana!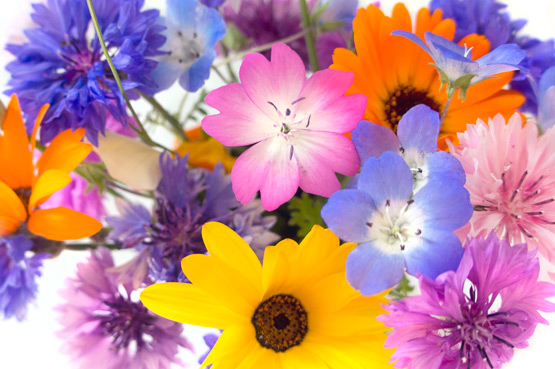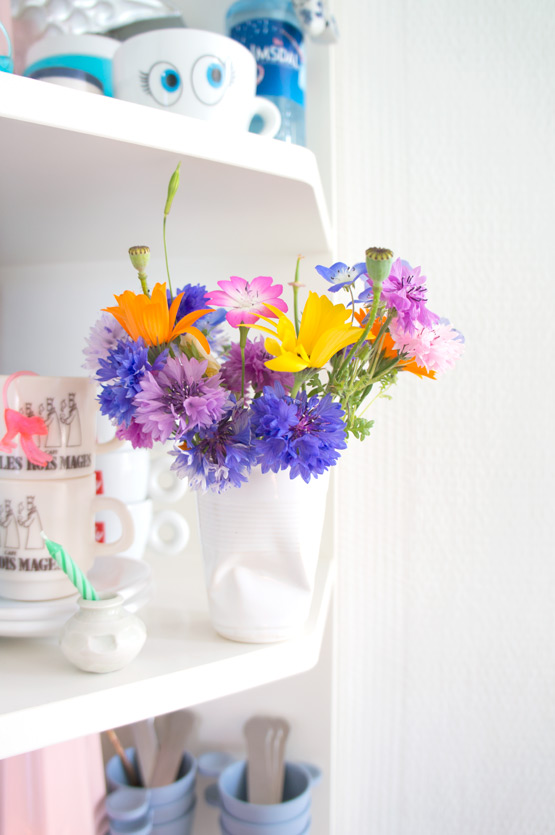 What are the rules for picking flowers in public spaces? Do you ever pick flowers outside your own home or garden? Do you feel guilty?