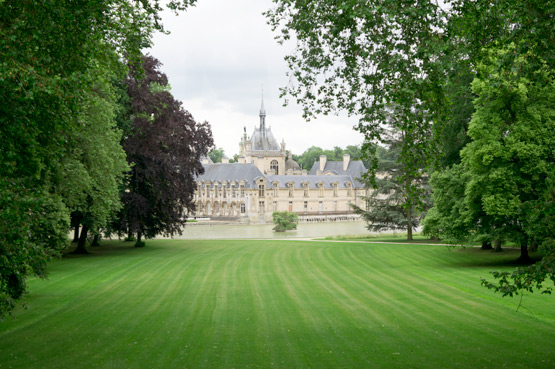 The other day when I was in Chantilly for a cocktail déjeunatoire, we also had the opportunity to visit the André Le Nôtre exhibition at the Salle du Jeu de Paume. Right along the Auberge du Jeu de Paume where we stayed this winter.
André Le Nôtre (1613-1700) was a landscape architect and gardener who created some of the most famous gardens in France. For example he designed the gardens of Versailles, Fontainebleau, Vaux-le-Vicomte, les Tuileries and also Chantilly. He was particularly proud of the jardin à la française in Chantilly because his client, le Grand Condé, gave him carte blanche. I think he had more fun in Chantilly, and it shows. The exhibition ends this weekend and is really nice: it includes beautiful sketches of seesaws & swings and a giant 11m2 scale model of the entire domain. Very impressive!
As formal garden style gardens are all about symmetry & perspective, I played around with a kaleidoscope: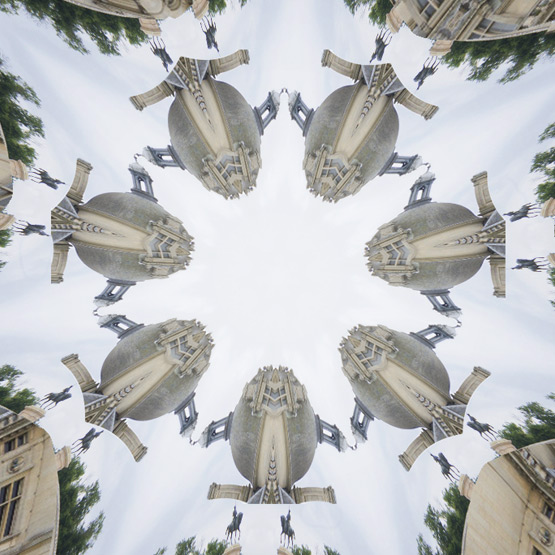 Below is one of my favorite spots of the Domaine de Chantilly: right there in the back; behind that statue, in the forest. From there you have a beautiful view on the castle and on the spectacular fireworks festival that is held every few years: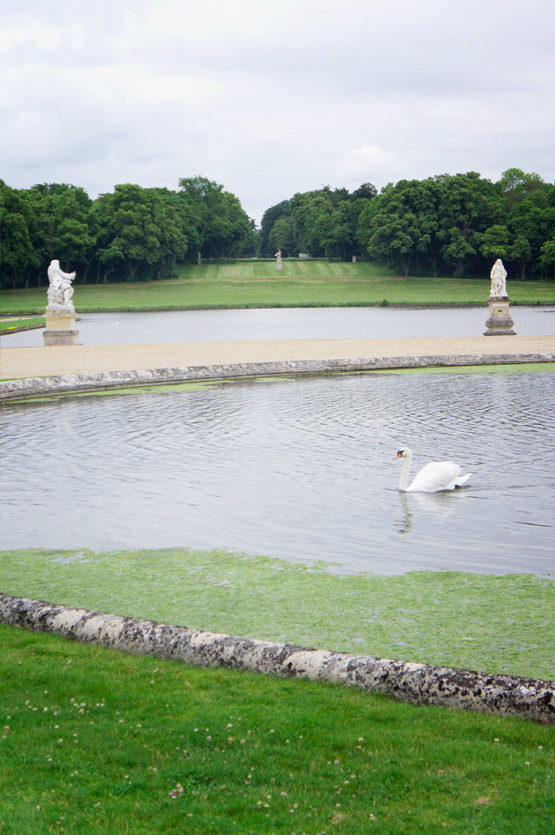 Wish you all a great weekend! What are you up to? Here in the Oise it will be warm and sunny, so I hope to spend lots of time outside… maybe even in Chantilly.