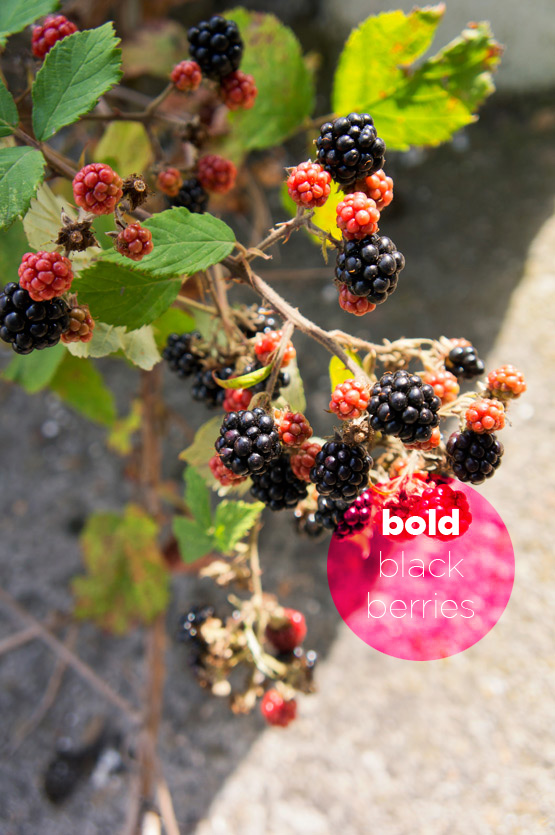 What do you do when it's too hot? Keep calm and drink Pulco. Or anything refreshing really… But when I saw that the blackberries in our garden were fat & black I needed to pick them! They are bigger than past years. In comparison: the red ones are like regular-sized raspberries.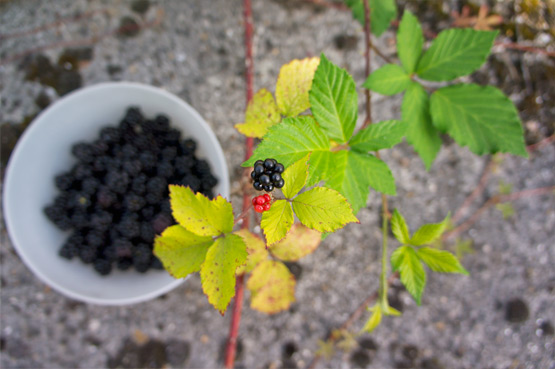 As soon as the temperatures will drop below 30°C I'll turn these bold blackberries into refreshing ice pops. Simply by blending them & pouring the blended berries into some popsicle molds. No need to add sugar, 100% pure frozen blackberries are the best!
Oh and I also picked a few strawberries ;o)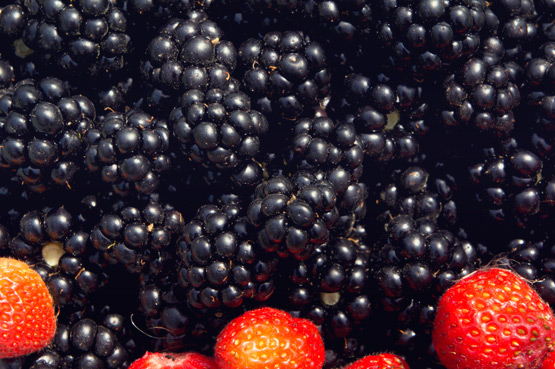 Are blackberries ripe & ready to be picked yet where you live?