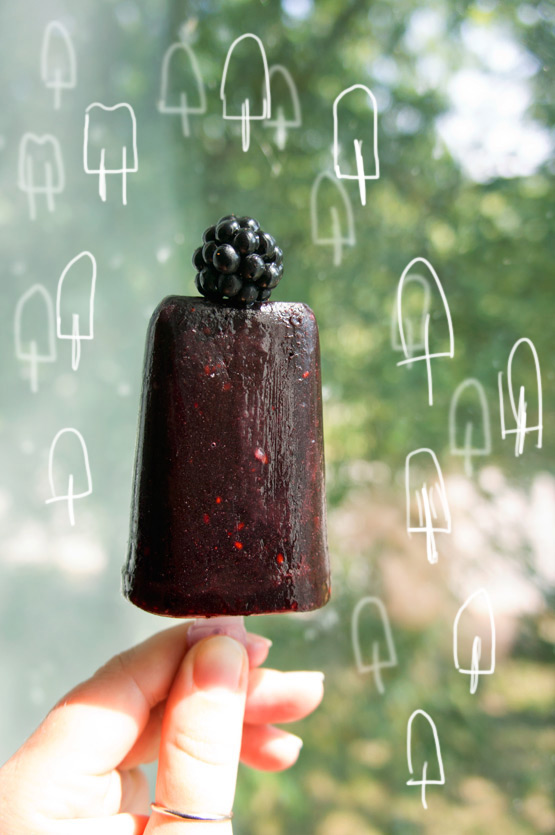 As I told you on monday, I was planning on turning the freshly picked blackberries into some delicious ice pops. And that's what I did. I kept aside a few blackberries for decoration & blended the others.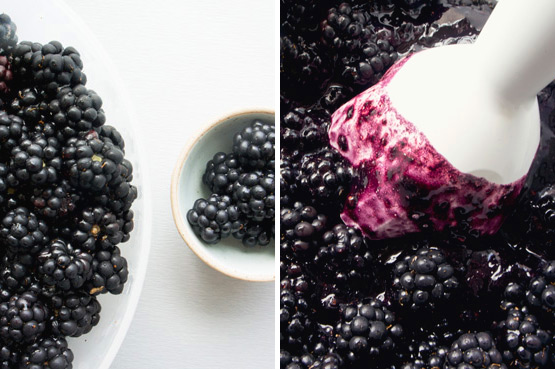 Blended blackberries have this amazing color: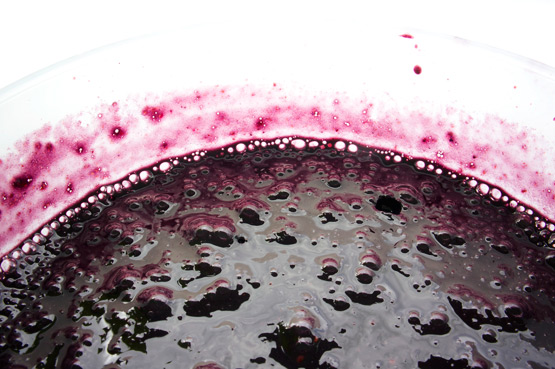 I couldn't help myself & added something to the mixture: a hint of Eristoff Black ( wild berry vodka ), because it's so well color & taste-coordinated. And some orange juice for sweetness. Then poured it into the ice popsicle molds. A few hours later I had 4 yummy blackberry popsicles. I added a berry on top just for the fun of it. So easy & refreshing!