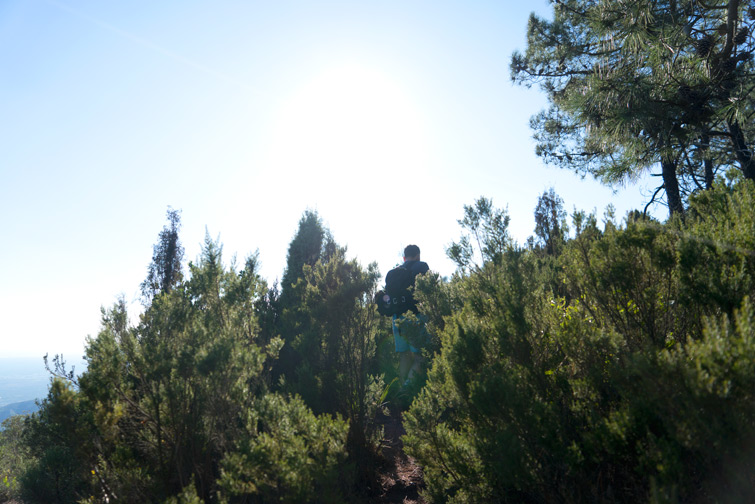 What a heavy week. Ever since I heard that there was "something" going on in Paris on Friday night, my emotions were all over the place: horrified, shocked, angry, sad, scared, invincible… We hear about suicide attacks in far-away countries, war crimes, poverty, epidemics, natural disasters every day on the news. But this week the horror was here in Paris. So close and the consequences directly influence our daily lives. My first impression was that people around me, friends and strangers were so extremely sweet, supportive and cohesive. I wish that this will become the new "normal": that we help others, share more and care for each other.
Horror like this makes me realize how furtunate I am to do what I do (and love), and travel to so many beautiful places. One these gorgeous places is the Desert de Les Palmes, north from Valencia in Spain. It was one of my favorite hikes during our trip through Spain last month. According to Robert, it's not a hike if you don't have to use your hands. And really: we climbed over the ridge of 3 mountains, with steep precipices and giant rocks. The views over the Mediterranean were dreamy and it smelled like pine trees the entire time. Pure bliss!
Robert "tricked" me into this hike by explaining this was the only place in Europe where you can find indigenous(!) palms. The Chamaerops humillis were beautiful, and yes: we climbed to that mountain peak in the background: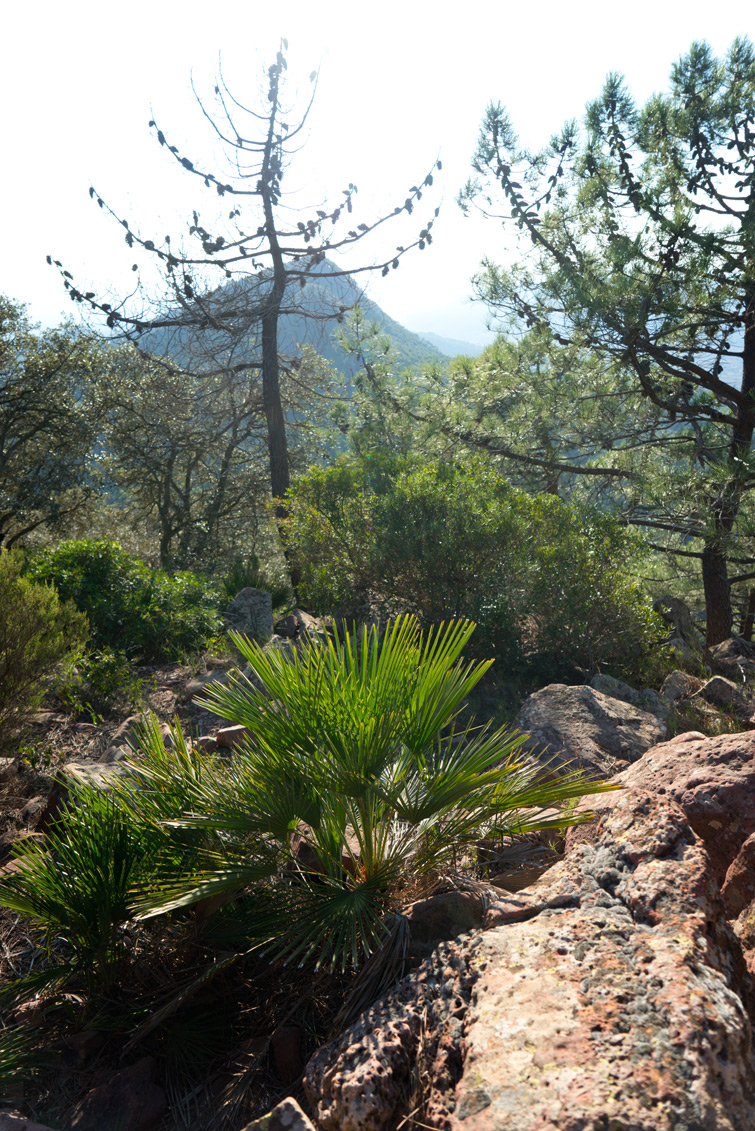 The mountains were so peaceful, and from almost anywhere we could see the Mediterranean and the cities of Castellón and Benicàssim. We didn't cross paths with anyone the entire afternoon, except for one trail runner and a mountainbiker. Really, if you love hiking and being outdoors, you should go here: it's beautiful!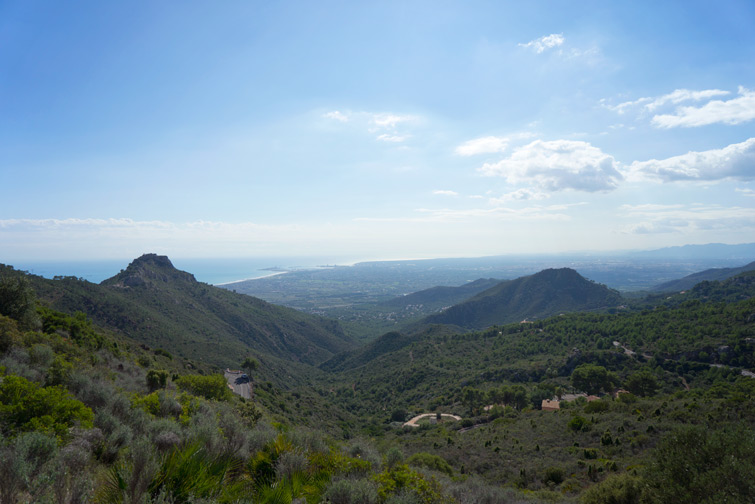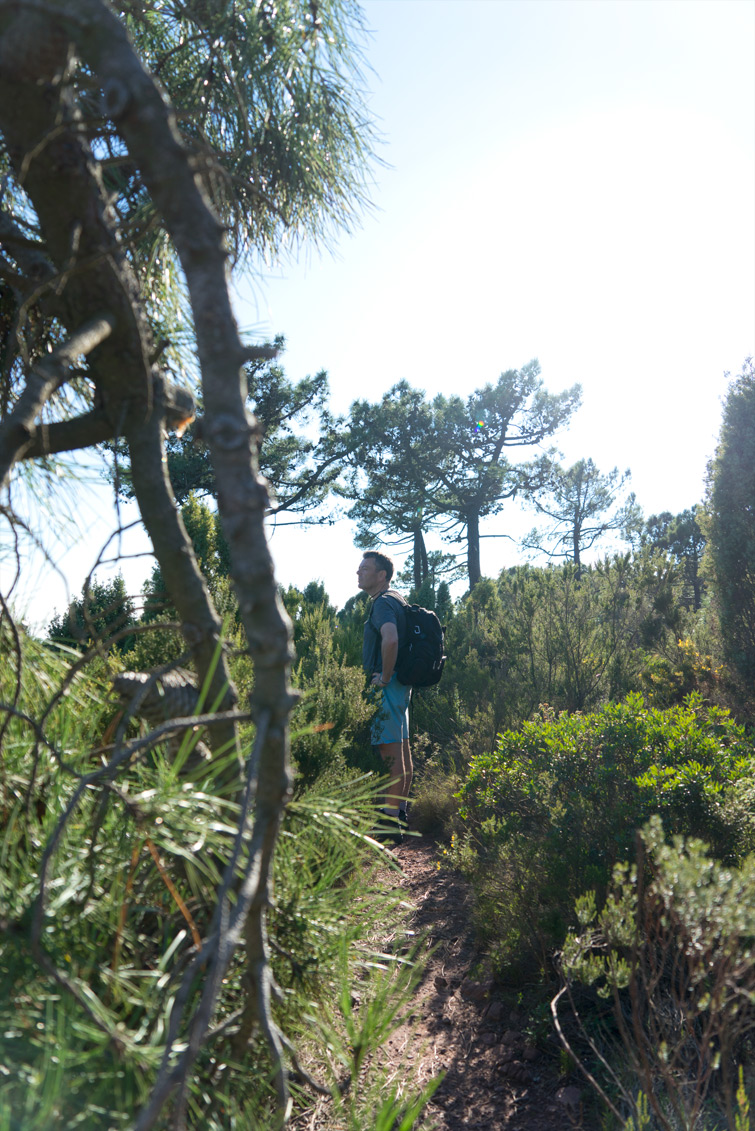 Subtle colors of pink and orange heather: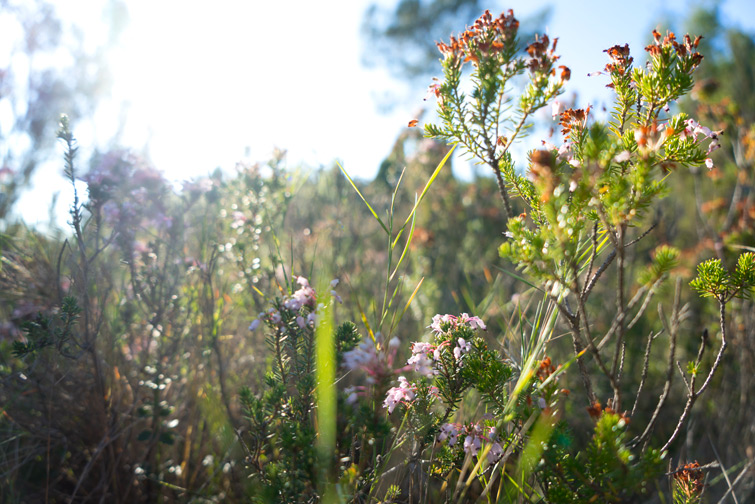 My sister asked me to bottle the smell of the pine trees, because it's one of the best natural perfumes in the world. Unfortunately I don't know how, so i brought her one of these pine cones: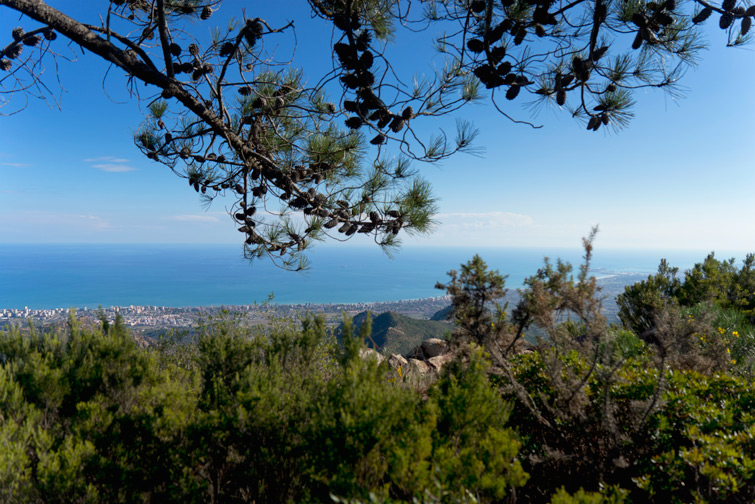 Desert de Les Palmes /// Parque natural del Desierto de las Palmas /// Perfect for a day trip from Valencia
More information about routes here. We parked our car in the National Park near the visitor center and followed routes 1, 2 and 3. We covered a total distance of 10km in 4 1/2 hours, including breaks 😉 Not very fast, but we loved it!