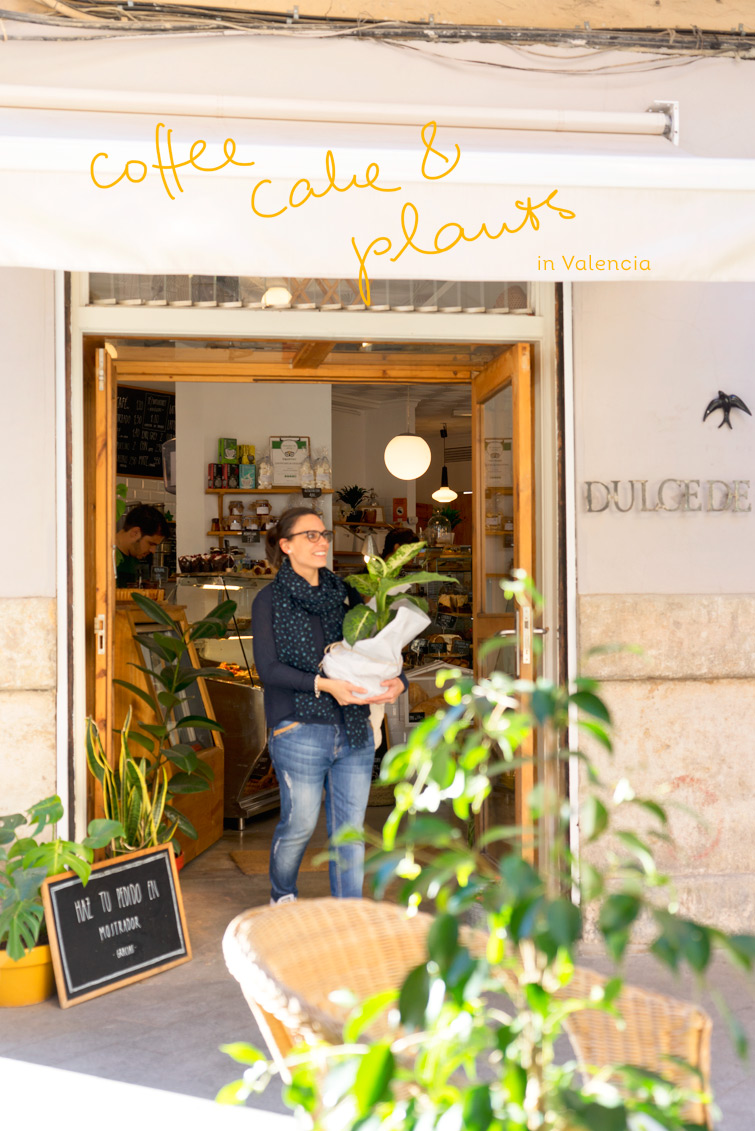 Coming home after a three and a half week break meant it was back-to-business straight away. It felt like we hit the ground running: new projects, new clients, a weekend in a cabin on the water, and a bathroom that needed our attention too. Knowing that I have so many sun-drowned photos and stories that I want to share here… oh sometimes I wish I could skip some work and go straight to photo editing and blogging. And go back to Valencia to have a delicious raspberry muffin at Pastelería Dulce de Leche: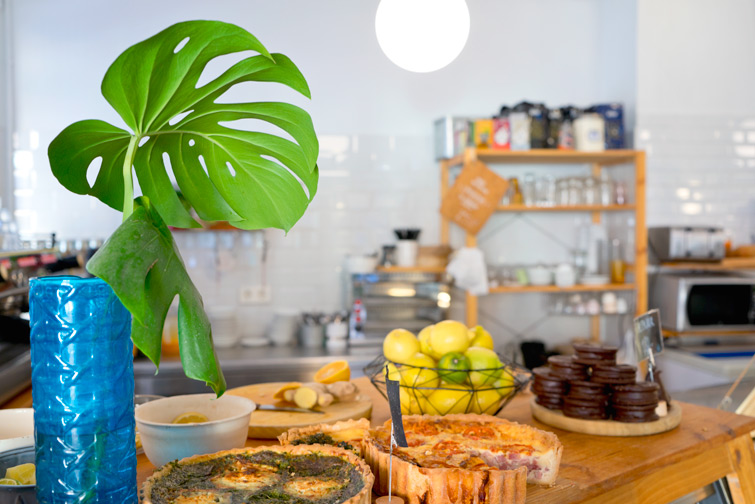 Souraya from Binti Home has a big crush on the city of Valencia and when we met at Meet the Blogger in Amsterdam in October (we were actually on stage together!), she suggested me to check out the tips on her blog. I did and had to check out Pastelería Dulce de Leche, because it's not only a bakery, they also sell beautiful lifestyle products… and plants!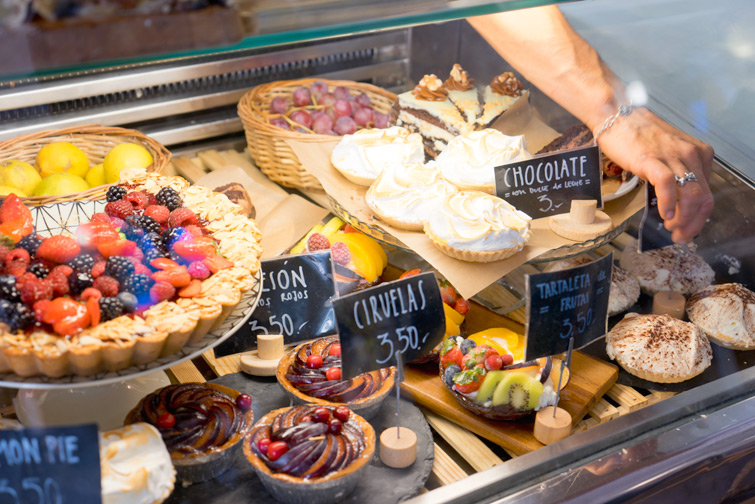 It was super busy when we visited Dulce de Leche. Really: coffee, cake and plants are such a successful combination! And their staff is super friendly and laid-back, like most of the people we met in Valencia. The neighborhood Ruzafa is probably the hippest area of the city, lots of fellow graphic designers have their studios in Ruzafa and there are some really nice boutiques, restaurants and coffeehouses too. If you're in the area: don't forget to visit the Ruzafa food market. It's so vibrant!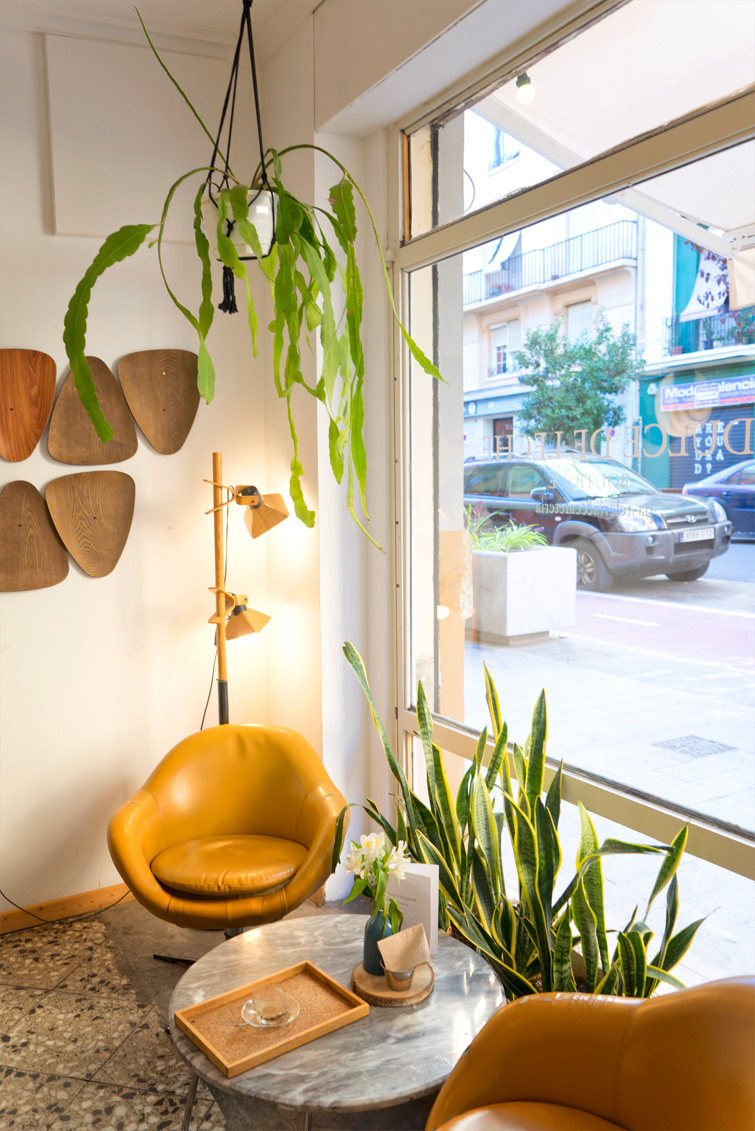 I'm not sure if it's the delicious cakes, the abundance of sanseveria, monstera or rubber plants, or the nice coffee, but everyone at Dulce de Leche was smiling. Including us, because what's not to love when you're in a lovely and sunny city with your favorite person, eating cake, drinking coffee, surrounded by plants? Yes, I know, I want to go back too 😉
Funny detail: I immediately recognized the ochre plant pot that Souraya has in her plant hanger, next to the counter: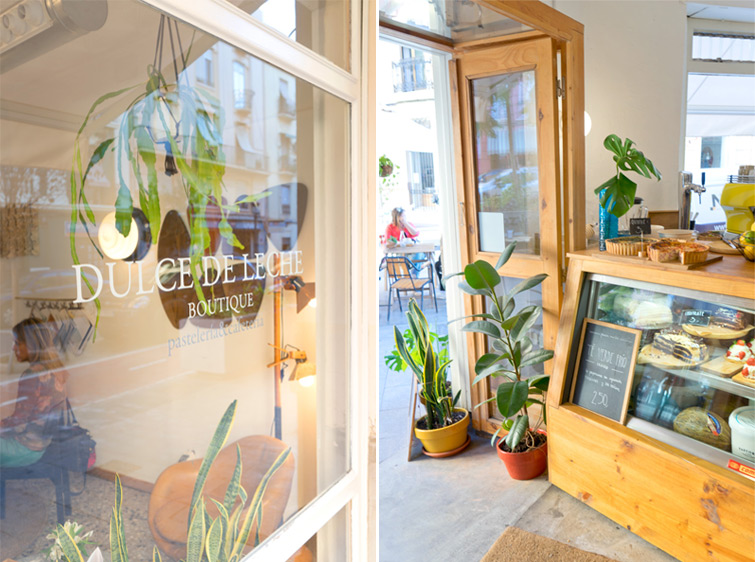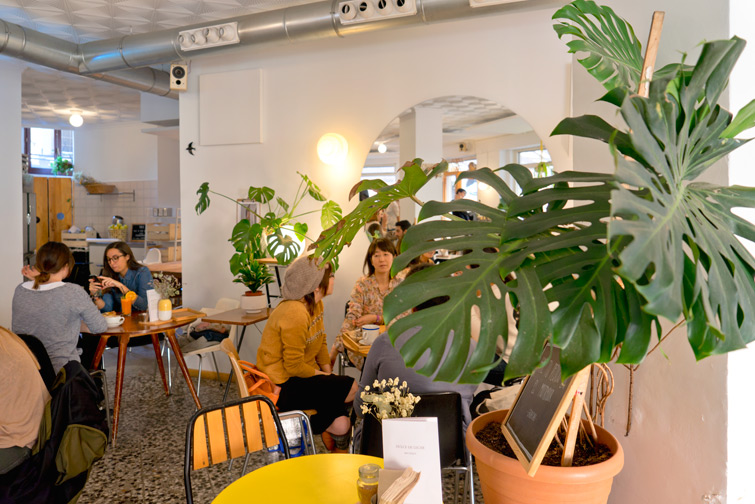 Pastelería Dulce de Leche /// Carrer de Cuba, 43 /// 46006 València, Spain /// +34 (0) 960 03 59 49
Open every day from 9AM to 9:15PM