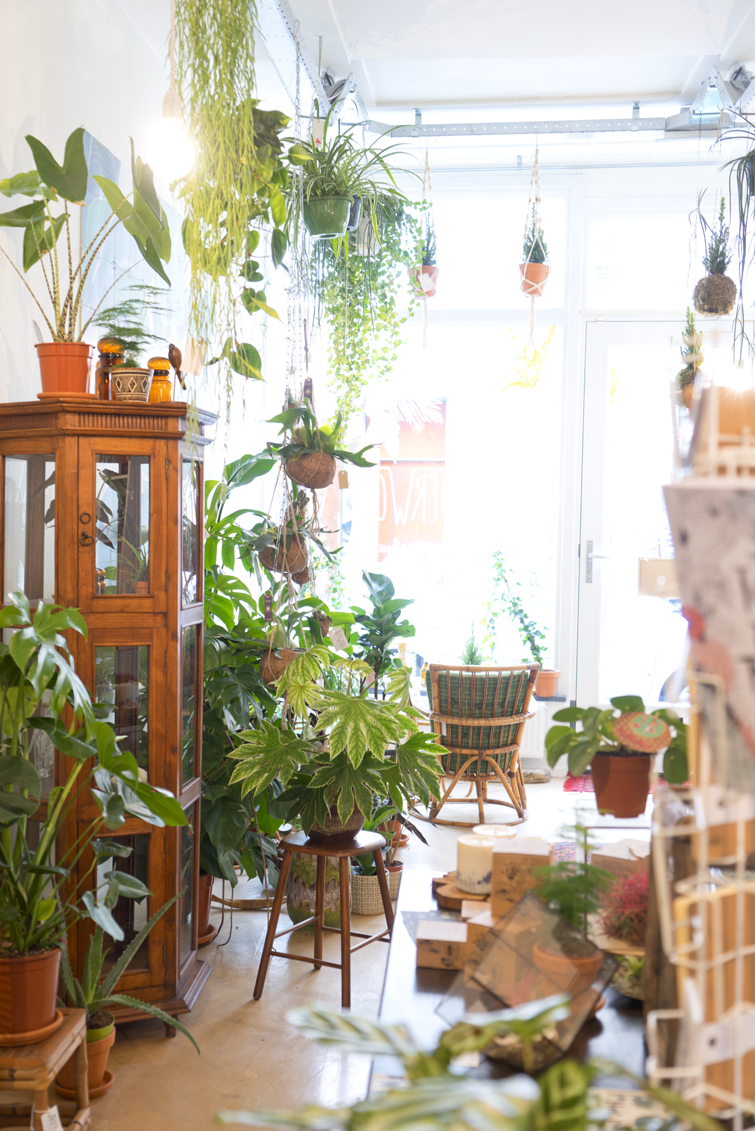 It's a smallllll world, it's a small after all! ♫ A while ago I visited a new plantshop in my hometown the city where I was born in Holland, called Oerwoud, Dutch for "jungle". That in itself is already pretty "it's a small world", right? But when talking to one of Oerwoud's owners Bregje and her mom, we realized that we are family! And not just plant-lovers-family but we're also related by blood. Bregje is my second cousin, and fellow plant lover 🙂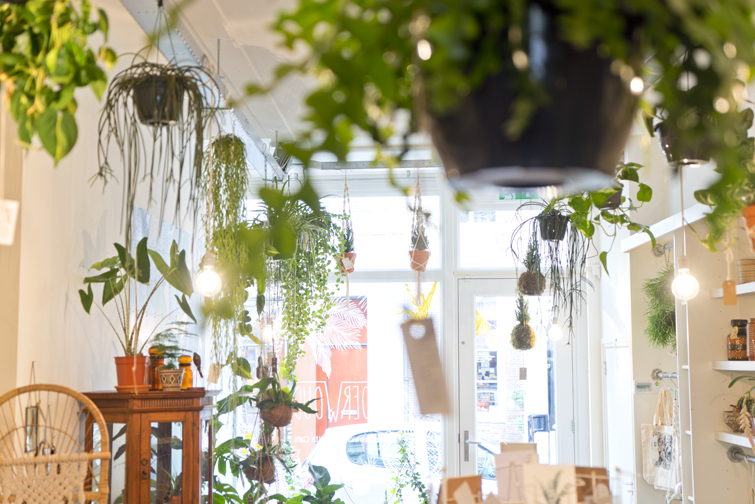 Anyway, Oerwoud opened its doors in the fall and is a urban plant shop with a "health café" in the back. They carry all kinds of plants, plant accessories, botanical gifts and our Urban Jungle book of course. In the back you can sit back & relax and enjoy some healthy snacks, different kinds of teas & coffee. And if you like, you can even sign up for a yoga session or macramé plant hanger workshop in the middle of the jungle. Check their website for all details.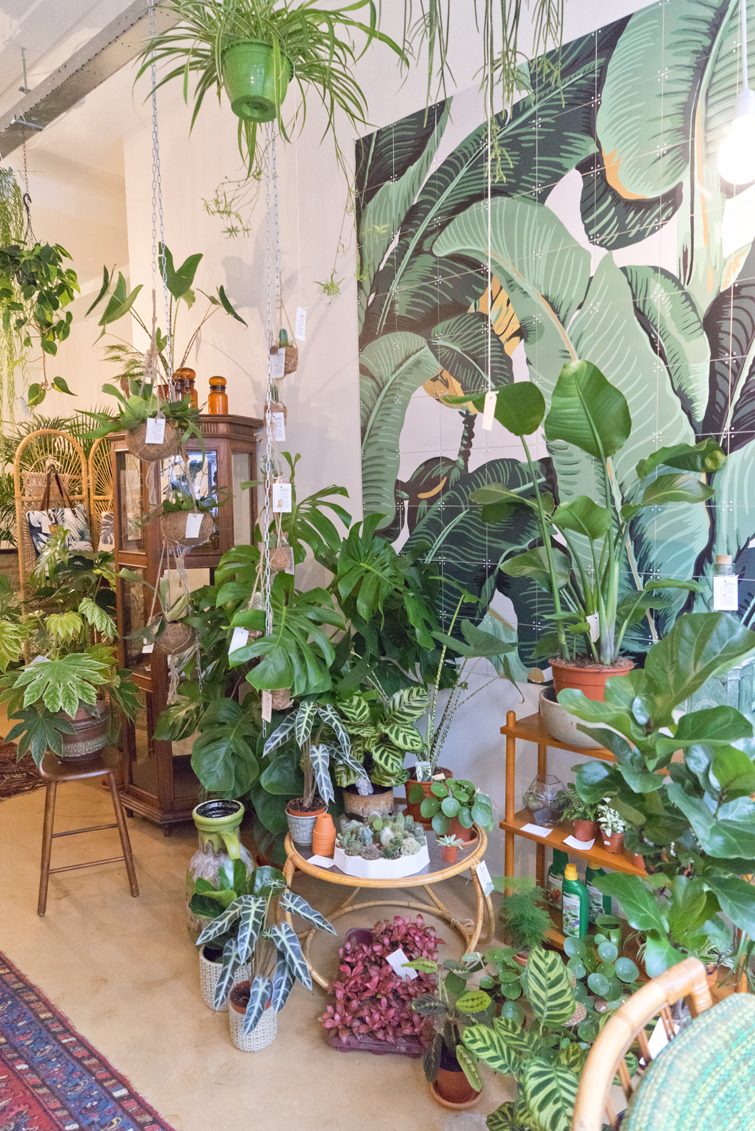 Above on the wall another design product from Den Bosch: a Banana Leaf IXXI.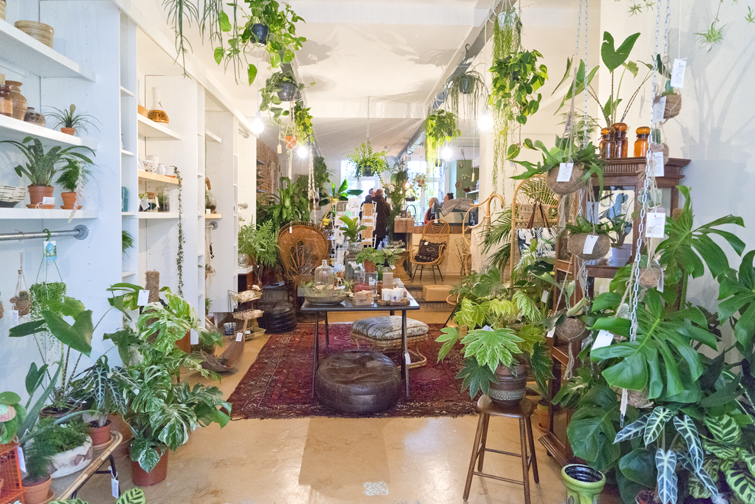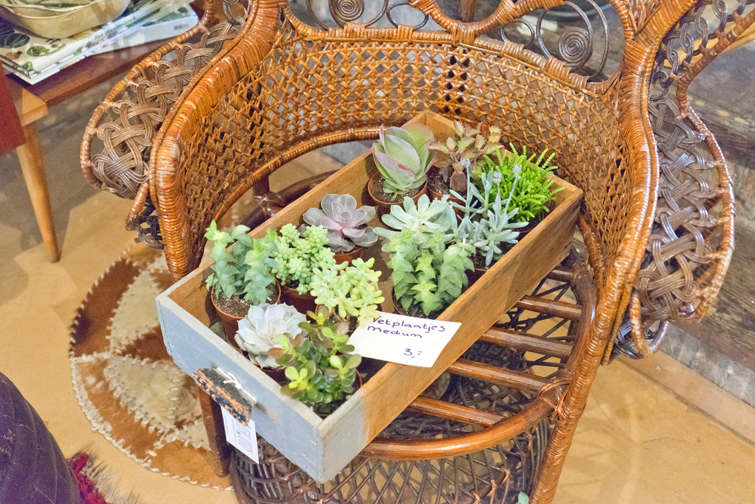 Books, postcards, candles, prints, terrariums, books and plants: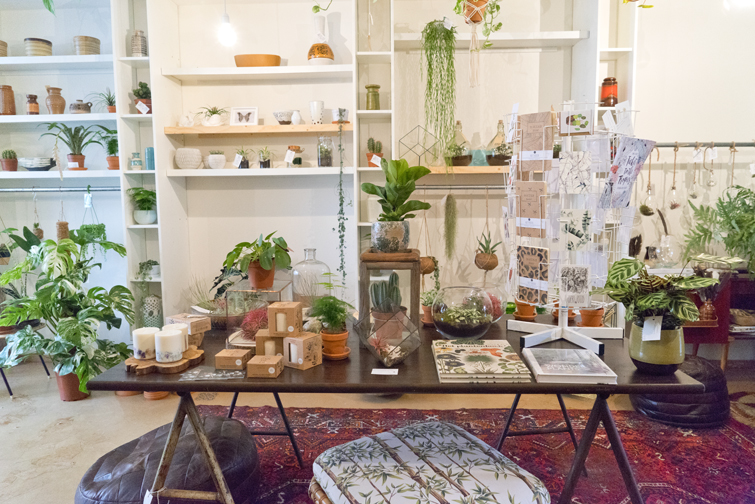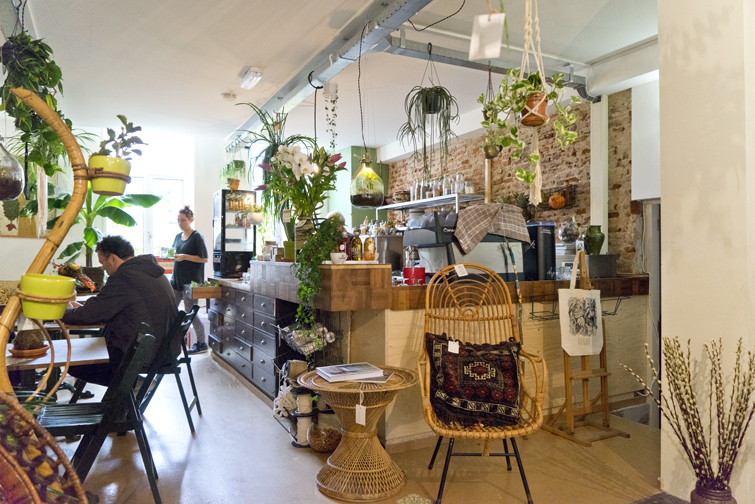 Before moving to France I lived & studied in Den Bosch and in the past two decades it changed A LOT! And it now has a cool plant shop too 🙂 Two of my faves are Outspoken gallery and Mariapaviljoen. And I also love this hanging Epiphyllum anguliger, also known as the zig zag succulent: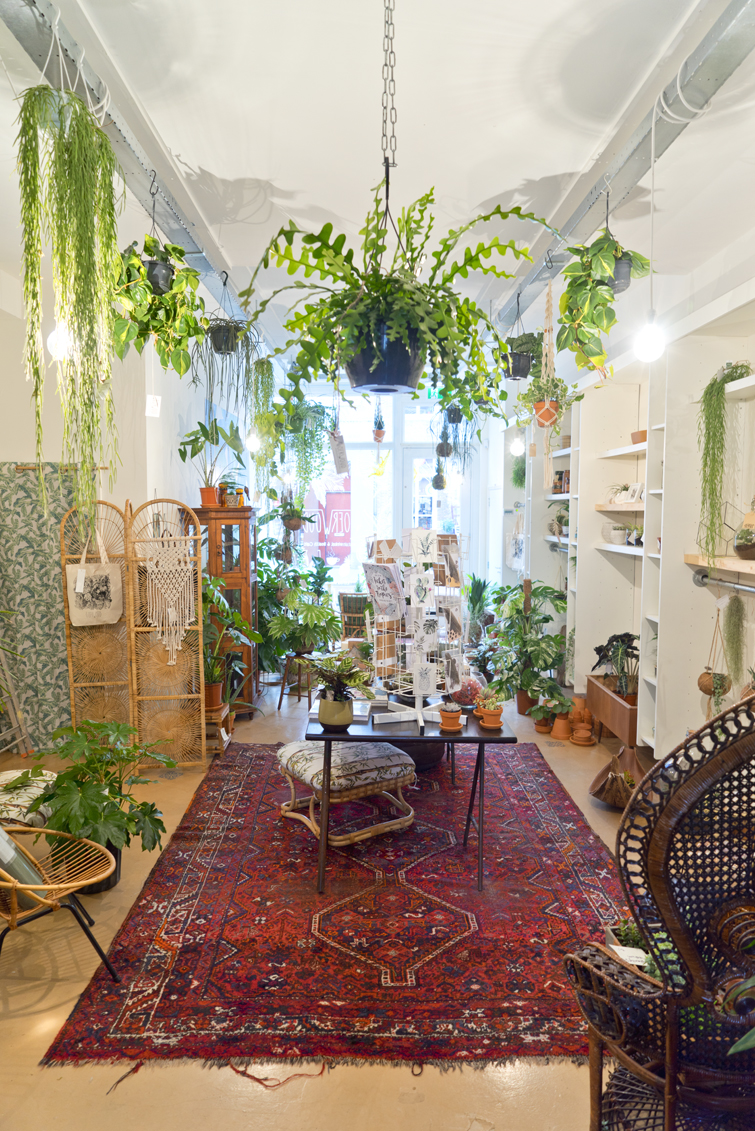 Oerwoud Stadstuinwinkel en Health Café /// Vughterstraat 84 /// 5211 GL 's-Hertogenbosch /// The Netherlands
Open every wed-fri 10-18 sat 10-17 sun 12-17