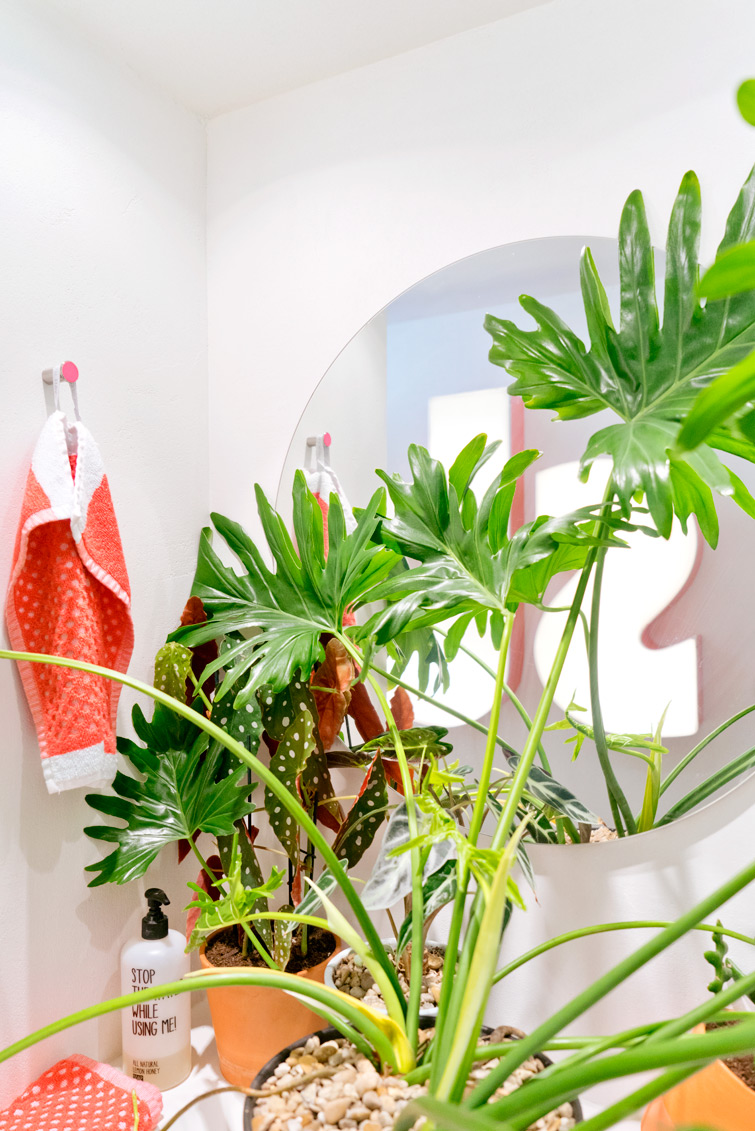 Wow, what a week! We joyfully launched our #urbanjunglebook in Munich last Friday and life has been one big whirlwind ever since. The book launch was such a festive occasion: Igor and I presented the result of nine months of hard work to bloggers, journalists, homeowners, plant lovers, in presence of both our partners. The location and weather were a dream: it was bright, sunny and hot in the botanical garden of Munich. The perfect setting for launching a book that is filled to the brim with green goodness! After our presentation we had the chance to tour the greenhouses and even got to visit some that are usually closed to the public. It was fantastic and I can't wait to find a moment and edit my pictures to show you! Our talented book photographer Lina took some beautiful bright pictures of the day, you can check them out here.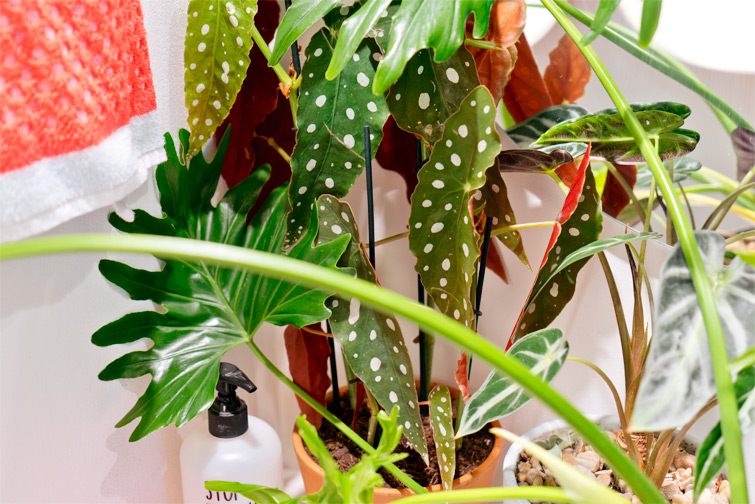 But as I wrote before, this week has been a whirlwind, after the high of our booklaunch, a fun evening event at the "Best of Interior Bloggers Awards" and exploring Munich, we came home to a house that was completely turned upside down. This burglary has been very challenging to both of us, so many things as well as the sense of insecurity in your own home are gone and finding out who did it was shocking (some of the bloody bastards are not even 10 years old…) I'm angry, frustrated, sad, scared. But above all I'm very angry. So to keep myself sane, I focuse on all the positive things in life, the sweet people that surround us, the cats that are slowly getting over it, and all the wonderful feedback on our #urbanjunglebook. But everything takes more time, sometimes I feel numb, then overly motivated to get things done, and then exhausted again. So that's why my #plantselfie is a bit late.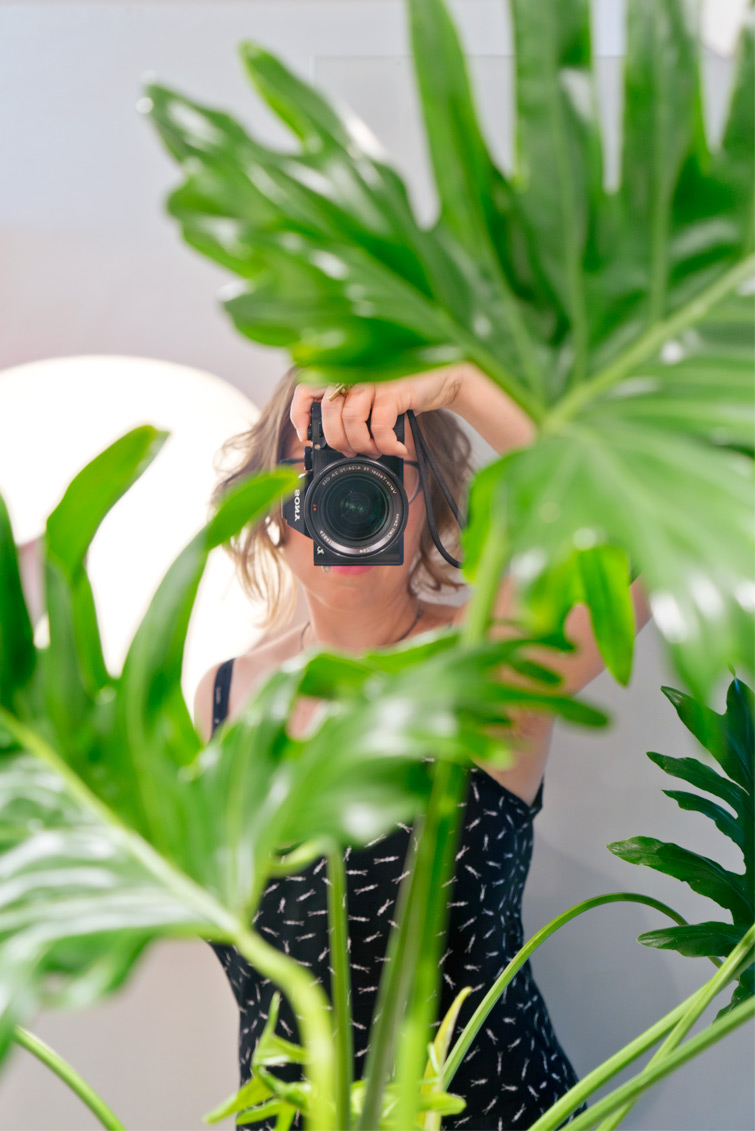 For the September issue of Urban Jungle Bloggers, I had it all planned out. But our home feels very weird right now, so I decided to take pictures in one of the few rooms where they didn't come: our bathroom. Tripods are not my best friends, so I went for the real selfie experience: with my phone & camera. I installed a little jungle in front of the mirror and had a little Boomerang fun 😉 This green therapy sure helps to get over this bad experience 😉 My barrel cactus actualy budded on Sunday and started flowering on Monday. Like a sign of hope and strength. Just what we need!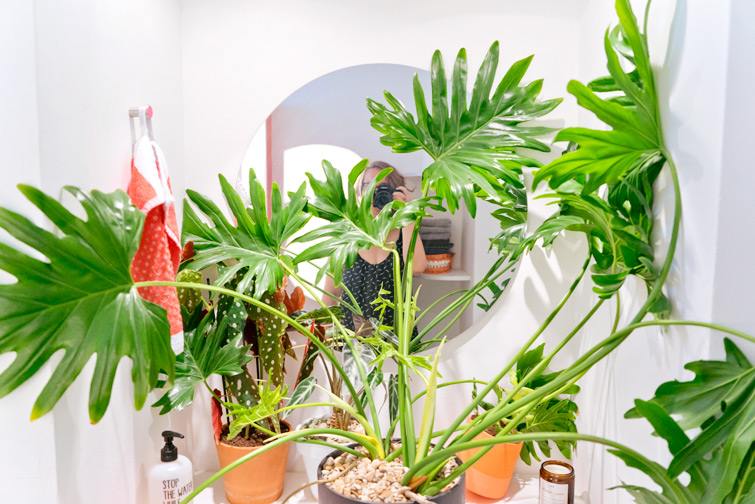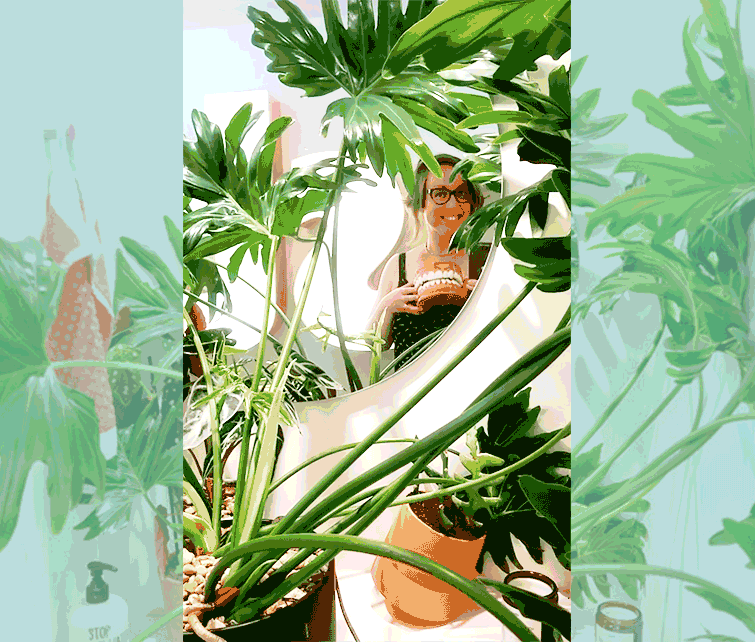 Will you show us your #plantselfie too?

Urban Jungle Bloggers is a monthly series hosted by 2 bloggers: Igor (Happy Interior Blog) and Judith (JOELIX.com). Every month we share ideas to create an urban jungle through styling ideas, DIYs and green tips & tricks. You can find additional inspiration on our Urban Jungle Bloggers Pinterest board and keep up-to-date via Facebook or Instagram. Want to join? Find out how on our website and use #urbanjunglebloggers on twitter and instagram. Let's bring some green into our homes and blogs!