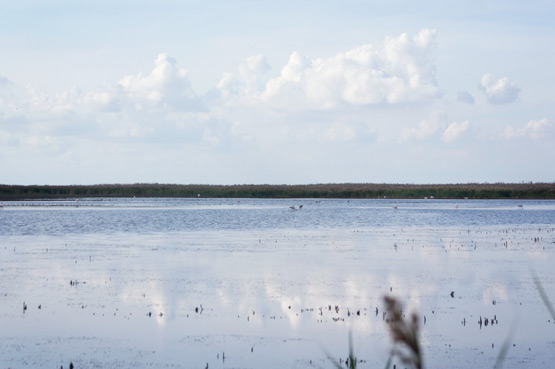 There was one reason why I wanted to visit the Camargue region during our stay in the South of France: the color pink. Pink flamingos and pink salt flats. I had seen flamingos before and find them so elegant and gracious. And their color: wow! But in October many of them are already on their way to Africa so we only spotted a few smaller groups far far away. I watched them with binoculars and took a few pictures through their lenses with my camera. To my astonishment it worked: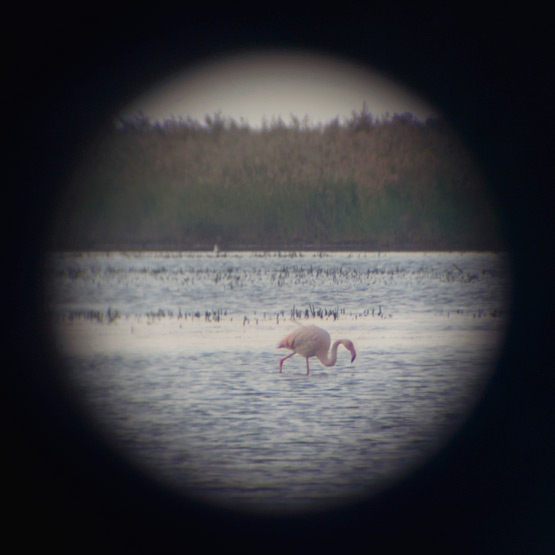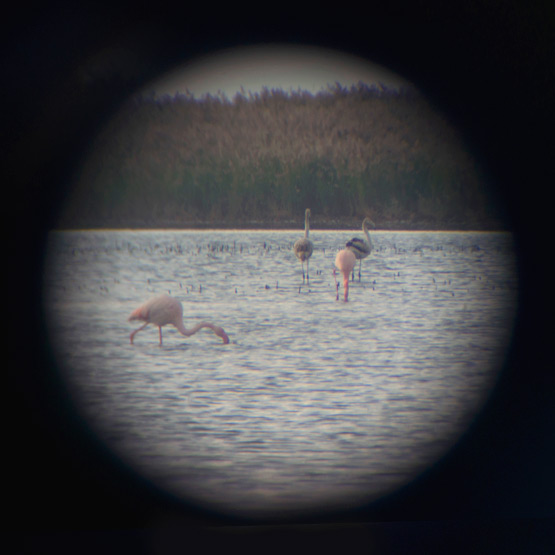 A few miles later we spotted this one flamingo parading and showing off his (or her) beautiful feathers.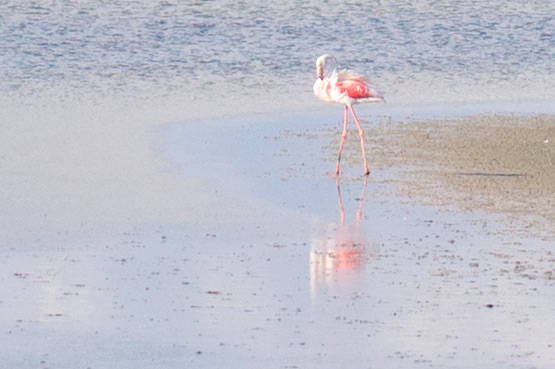 So gracious: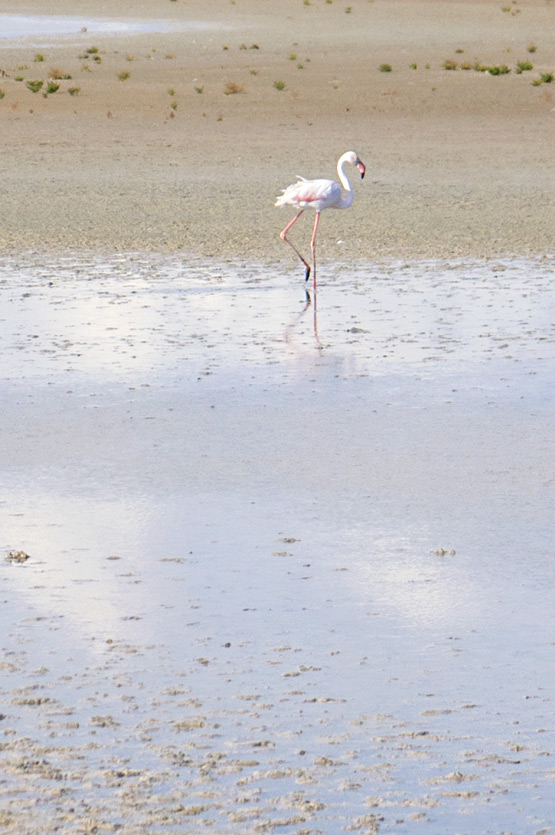 Our afternoon in the Camargue was lovely. When quiet we'd hear thousands of birds chirping and making all kinds of pretty (and weird!) sounds. The Camargue is a truly remarkable wetland area and Europe's largest river delta. If you're into horse riding (*hint hint* Rose!), this is THE place to mount a white Camargue horse and go for a ride.
In the south east of the Camargue, near Port Saint Louis, we visited the Salins de Giraud, the salt flats with their beautiful colors. Depending on the time of the year, the light and the amount of salt and halobacteria, the salt pans become pink, violet, red, yellow… or lilac: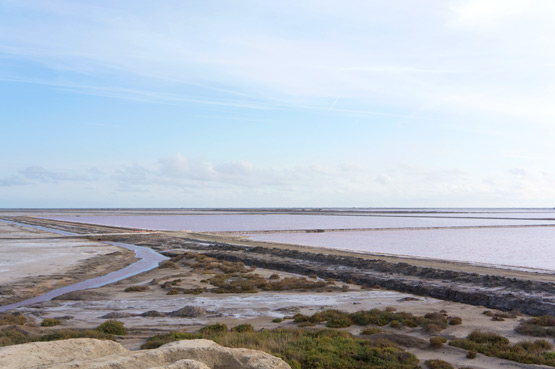 I imagined it stronger, but it's nice and subtle. Isn't it pretty?