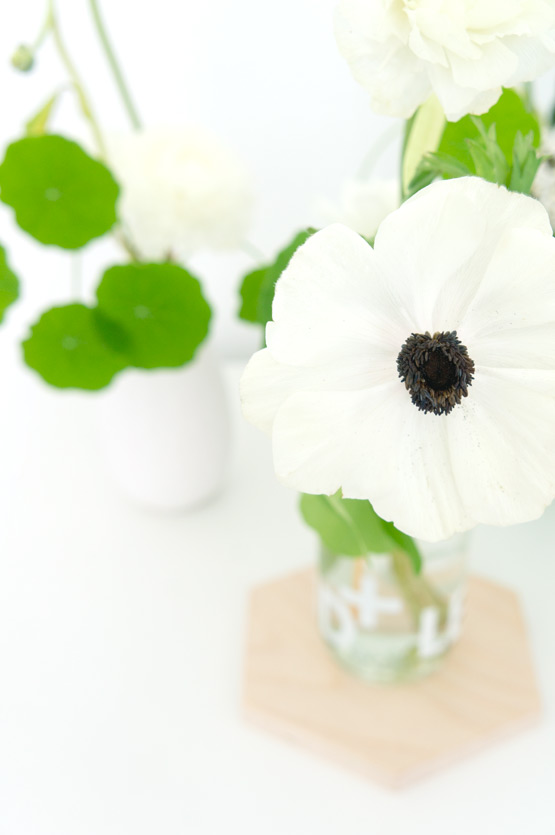 Maybe you remember that I was taking pictures of some flowers a few weeks ago? Well, it was a real challenge: the cats were super curious and wouldn't keep away from the florals. They actually nibbled on a few leaves too. It was almost like the florist added some catnip to the bouquet.
So I decided to create a flower composition for our cat-free guest room. Because what's more welcoming than fresh flowers, right? Today you can see the results live at Fashion for Home (in german) or here (in dutch).
Do you ever surprise your guests with fresh flowers in their room?