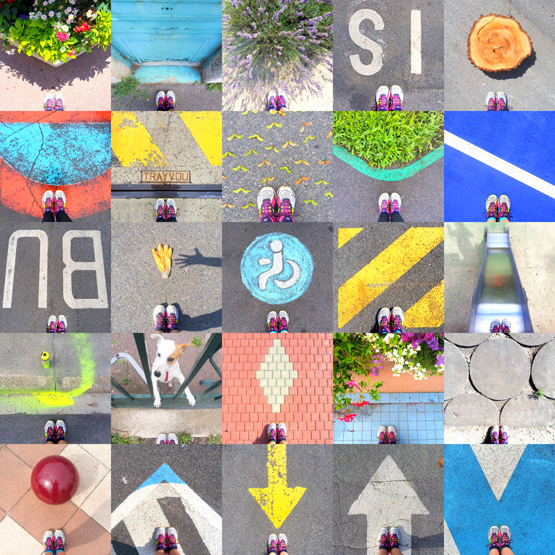 Yayy! I'm throwing a little party, because I just went on my 200th run! If you follow me on Instagram, you know that after each run I post a picture, usually of my shoes and something colorful. My instagram series #joelixruns has been so motivating for me throughout the past fifteen months and the support has been heartwarming. A BIG thank you to all my virtual cheerleaders: you are the best!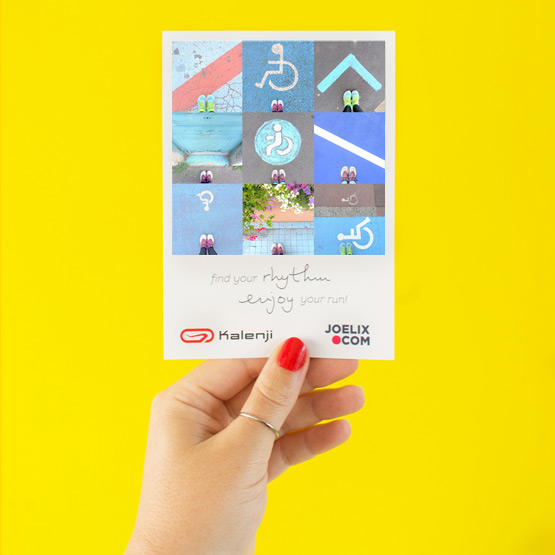 To celebrate my victory properly I teamed up with the brand of my running kicks: Kalenji. Last year when I decided to start running, I went to the nearest Decathlon and tried on all the running shoes they had in store. I had to set aside my usual shoe-habit and choose the most comfortable shoes instead of the prettiest. Function over vanity: not very easy for someone who never wears sneakers, like me 😉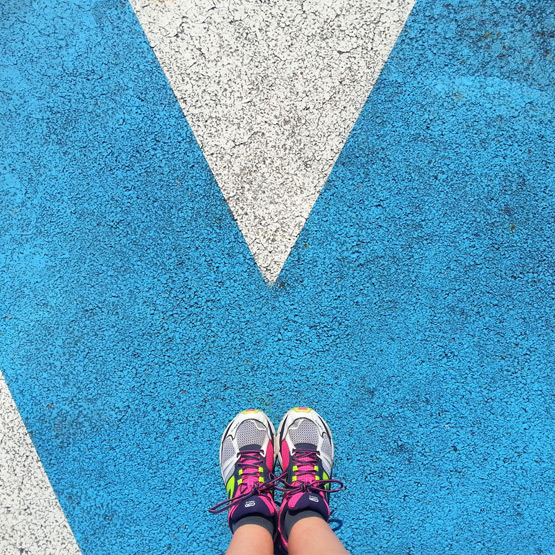 Finally a pair of Kalenji SD (short distance) running shoes came home with me and I loved them. No blisters, good support, very lightweight and as a bonus: a fun color for my running pictures too. When choosing my second pair, I did a little bit more research on all the technical aspects of the shoes. I learned about pronation, flexibility and ways to tie my shoelaces. I chose these Kalenji Kiprun MD (medium distance) in white, pink, purple and neon green. They have a little bit more cushioning, which I like, even though I still don't run "official" medium distances.
And now… the best part: three of you can win a pair of Kalenji Kiprun shoes! You can choose between SD, MD or LD (small, medium or long distance) and your kind of pronation. Which means women can choose any of the running shoes below: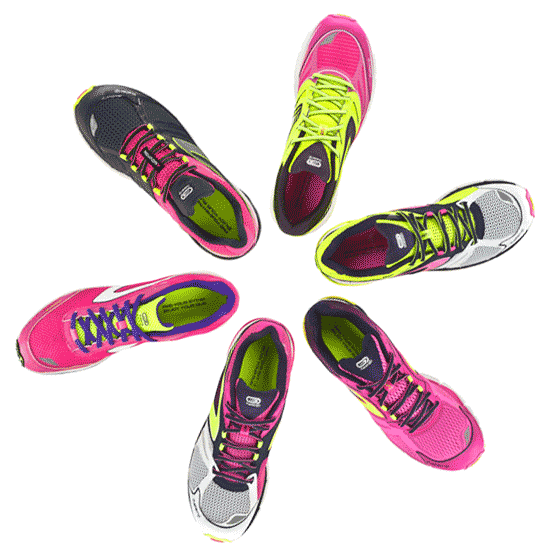 Men can win any of these: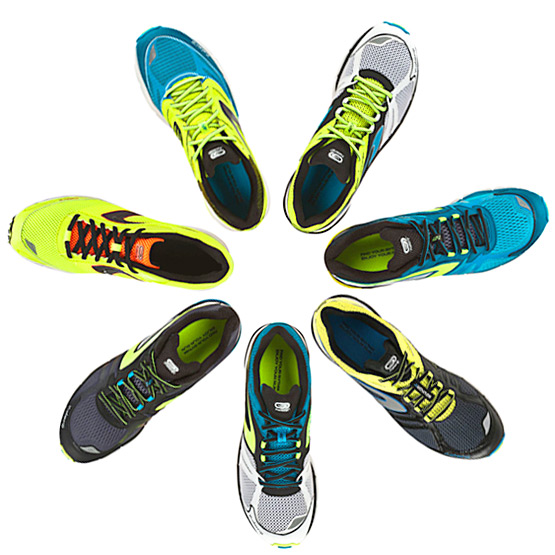 And because I'm a graphic designer after all, I'll add a set of postcards to the package: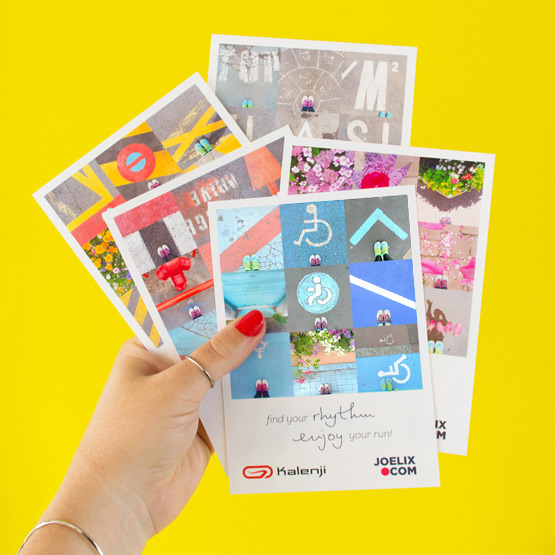 To win a pair of Kalenji Kiprun running shoes (SD, MD, LD for men or women in your size) and a set of postcards:
► Follow me on Instagram (or Facebook, Twitter, Pinterest if you prefer)
► Leave a comment below
The three lucky winners will be announced on September 26th. The giveaway is open for everyone worldwide: I'm happy to ship around the world 🙂 Good luck!
This giveaway is now closed. The 3 winners are: Argone, Ursula and Joyce. They have been contacted and will receive their pair of Kalenji running shoes and postcards shortly! Thanks everyone for playing and the running support!
Kalenji kindly offered 3 pairs of running shoes to 3 of my readers, but all opinions and pictures are my own. Merci Kalenji!