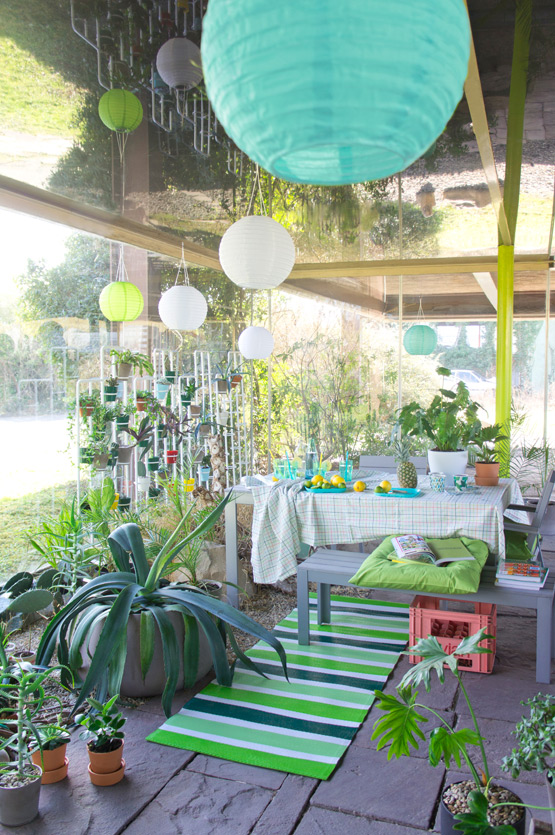 I'm super excited to share today's post about a cool collaboration between the Urban Jungle Bloggers and IKEA Germany! Igor and I teamed up with IKEA Germany for their new outdoor campaign and we want to encourage you to go green together with us. We both styled some pieces of the new outdoor collection in our homes to inspire you. So let's go!
Our greenhouse is where I grow palm trees or propagate succulents and basically: just get my hands dirty! But it's spacious too, around 80m², so why not create an indoor jungle where we can also relax, hang out with family and friends, and drink fresh lemon juice, until it's warm enough to go outside? Let me take you on a little tour through my jungle: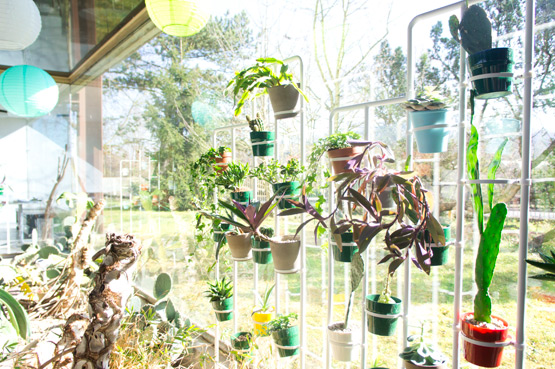 To create a tropical green indoor jungle feeling, I gathered all my 120 potted plants from around the house (this is what that looked like!) and installed this clever vertical garden construction called Socker. It holds all my small planters and creates a green curtain in front of the window. I can't wait to add more hanging and climbing plants, like Ivy and Donkey's Tail and make the plant pots and structure disappear.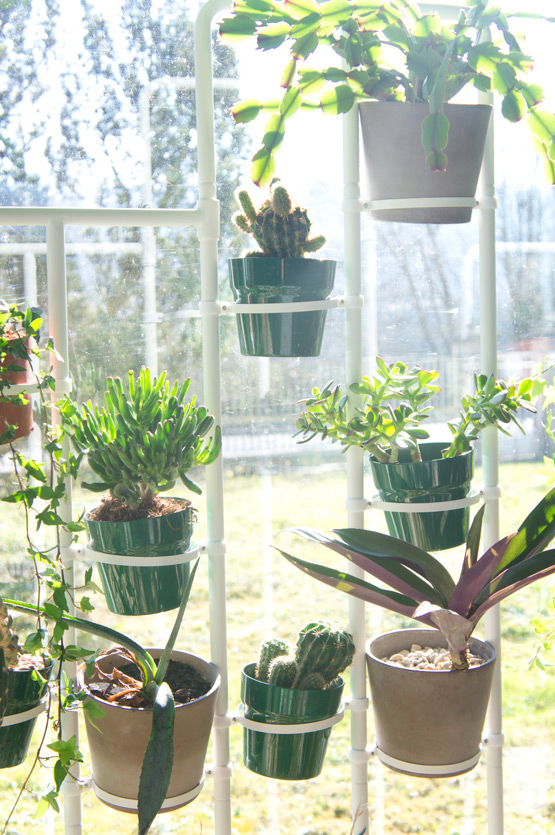 This would work also really well on a balcony: you can place the plant stand in a corner, fill it with as many plant pots as you like and save some precious floor space. It holds plant pots with different dimensions too as you can bend the metal rings to keep smaller pots in place.
Below, on the left, you see one of my souvenirs from Corsica: a fern that I dug out at a hilltop near the mountain peaks of Bavella. It grows at the darkest spot in the greenhouse, under one of the bigger plants and survived 4 winters so far. On the right is my toolbox, a reclaimed drawer from one of the offices in our building: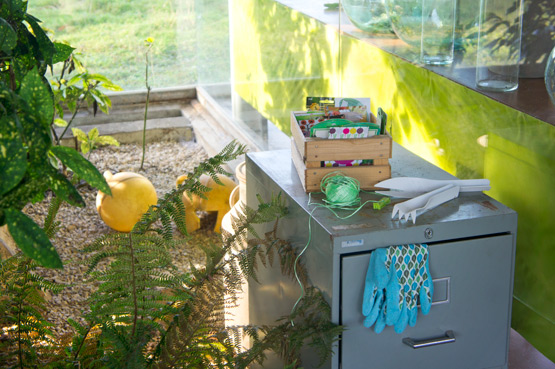 These boots are made for… working in the greenhouse!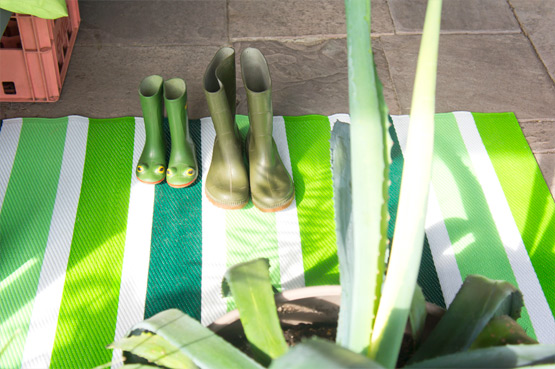 One of the things I really like from the new IKEA outdoor collection, are the packages of seeds. No lush pictures of perfect veggies and herbs, but simple graphics that you understand without the need for words: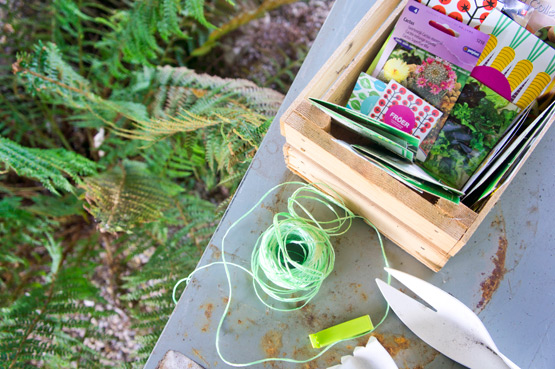 Besides the large table where I can sit down with friends, I also wanted a little seat just for me, on the other side of the (empty) indoor pond: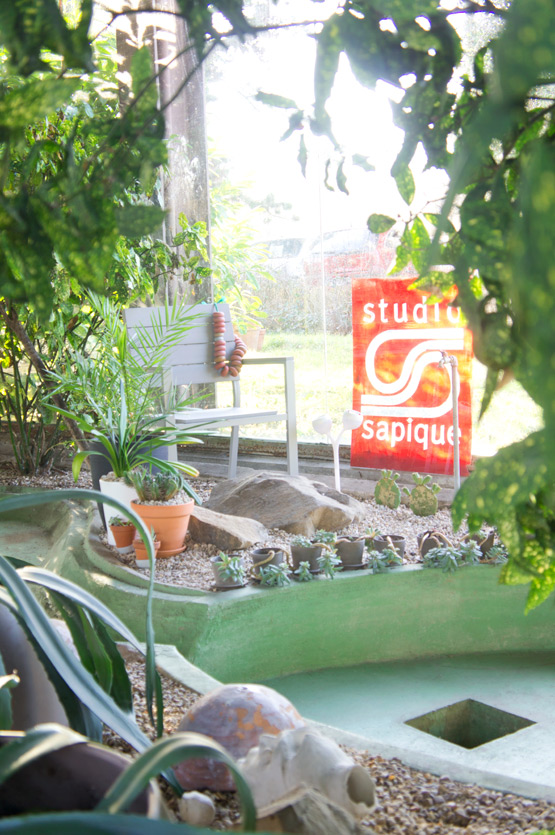 Another travel souvenir are these fishing floats that we picked up from the beaches in Galicia. It's also my statement necklace 😉 [[more]]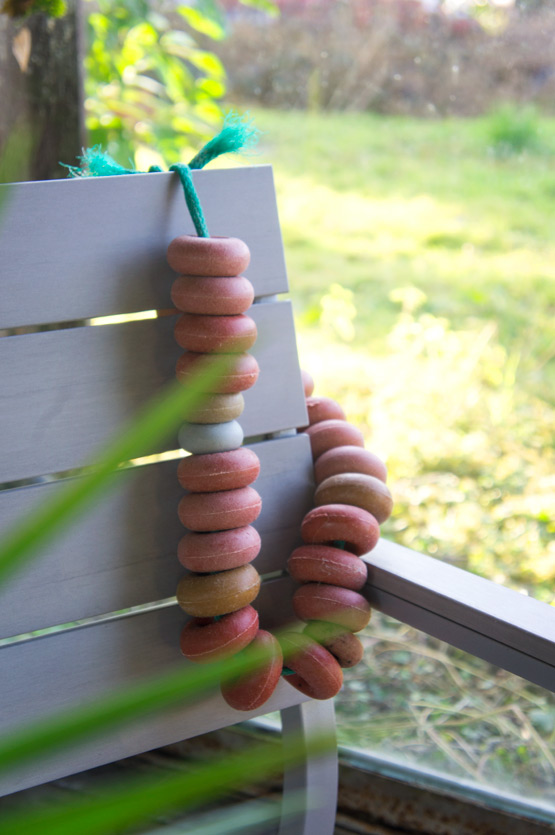 The view from my seat, is not too bad either: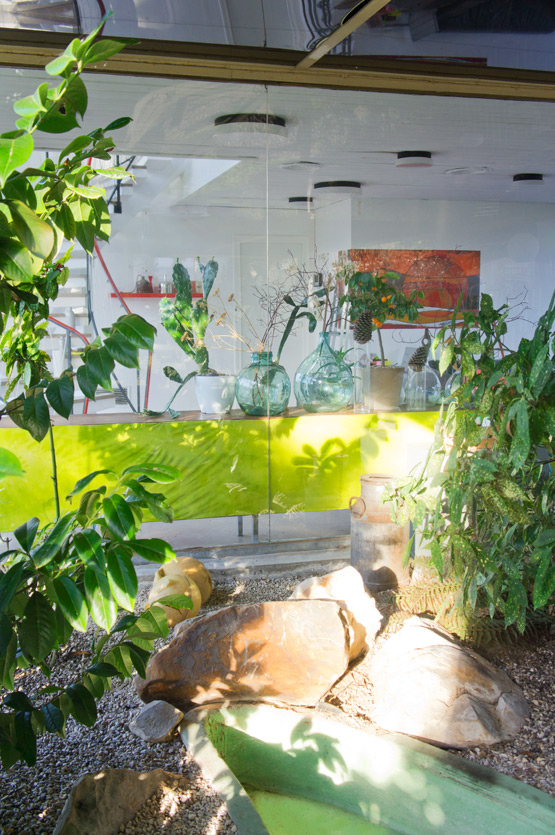 But let's get back to it: drinks with friends in the middle of the jungle: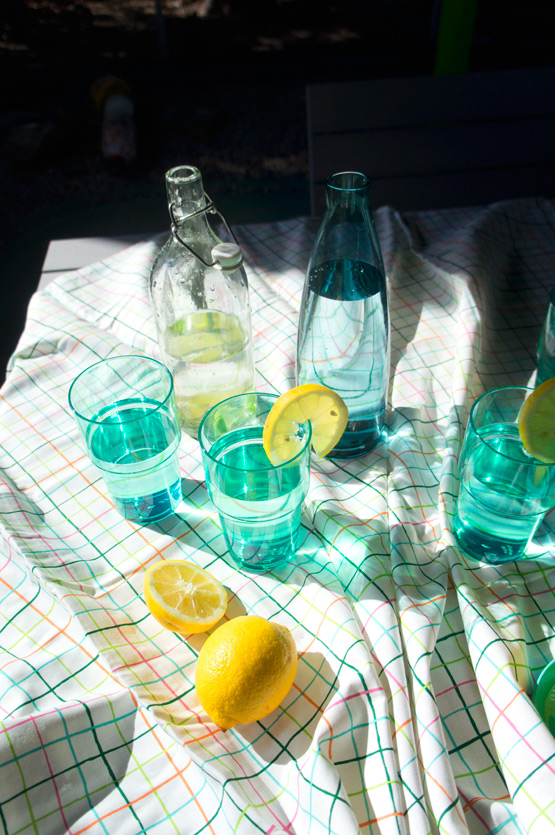 For now it's just fresh lemonade and pineapple snacks, but in a few weeks, I can make mojito's with fresh homegrown mint: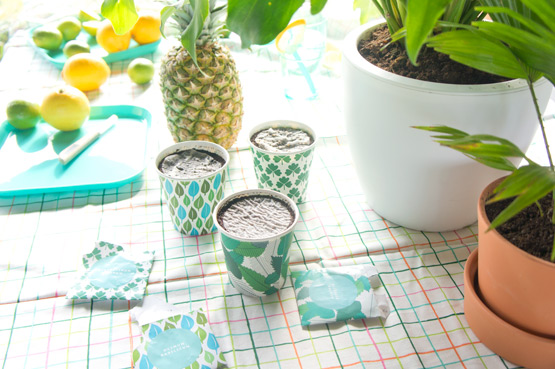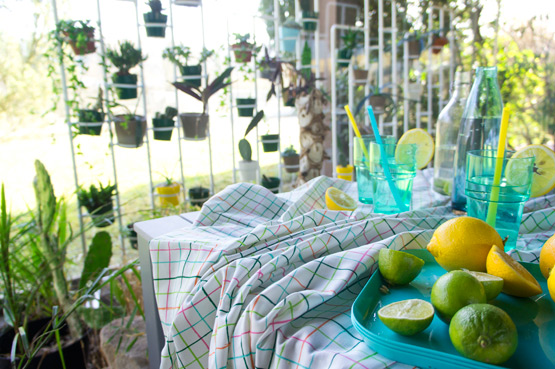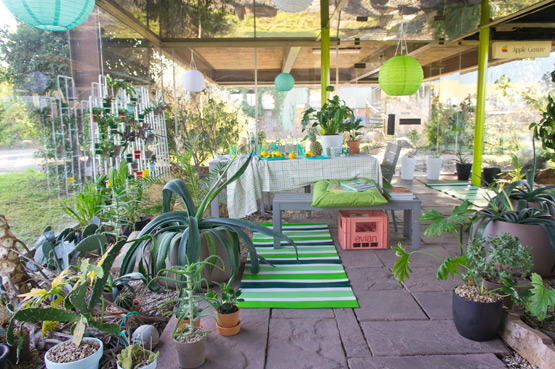 The pendant lights that I used for my festive jungle look, are solar-powered LED lights. They don't have any plugs or cables, you just hang them in the sun during the day and you have light by night! I'll definitely be hanging these in the trees outside this summer.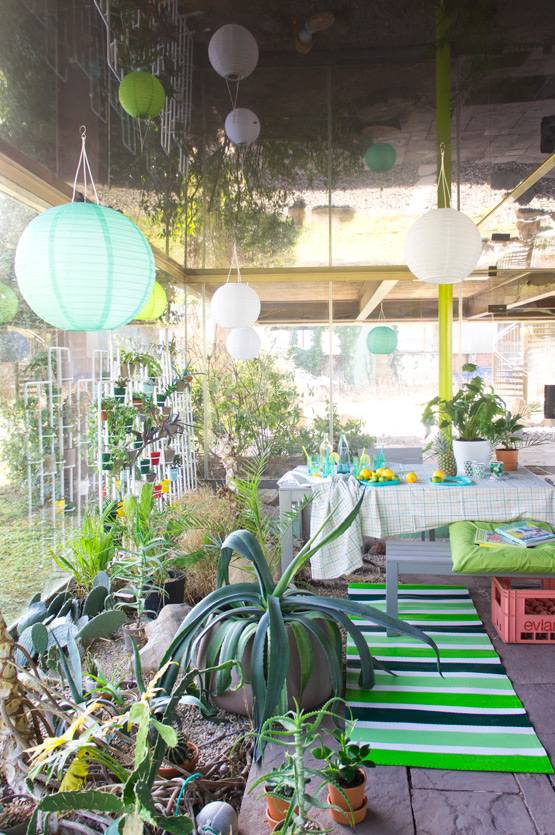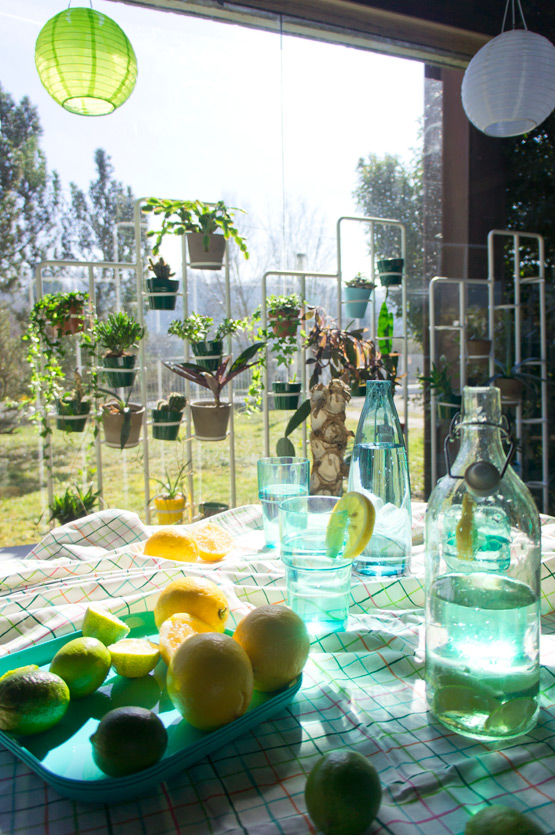 More tools and terracotta pots ready to be filled with plants: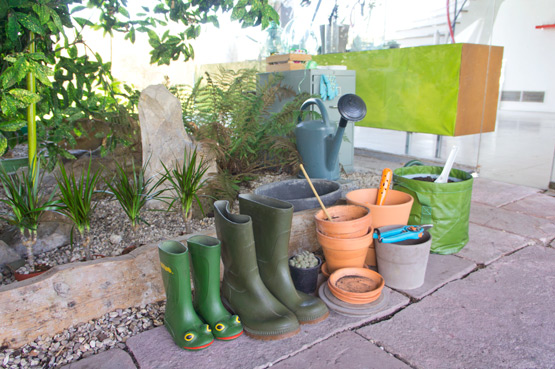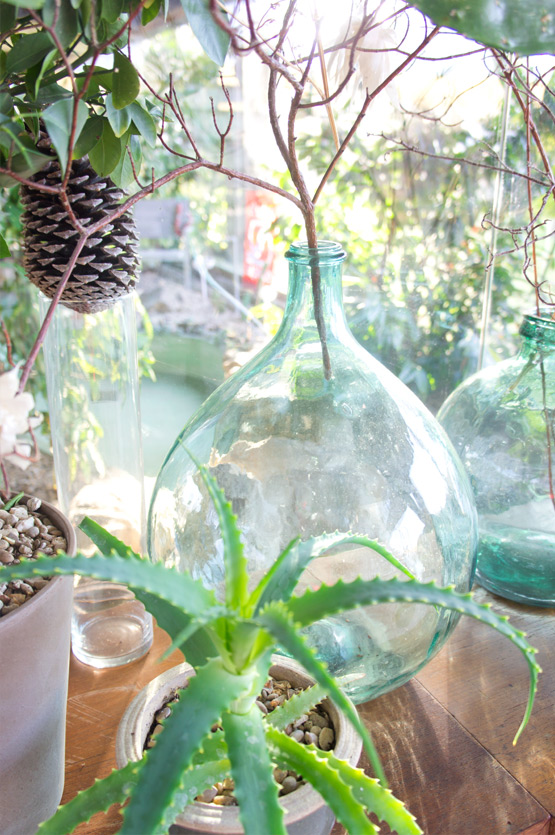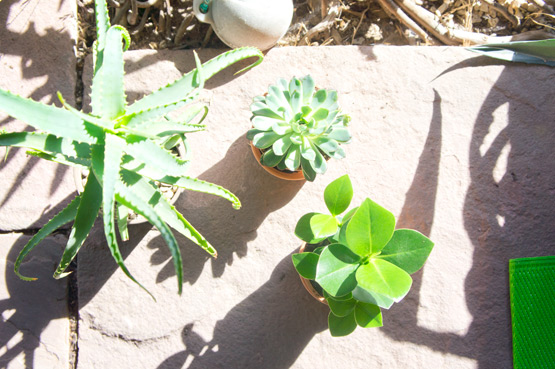 Look at that strange plant! No, not the tied up cactus to the right, but that white thingie: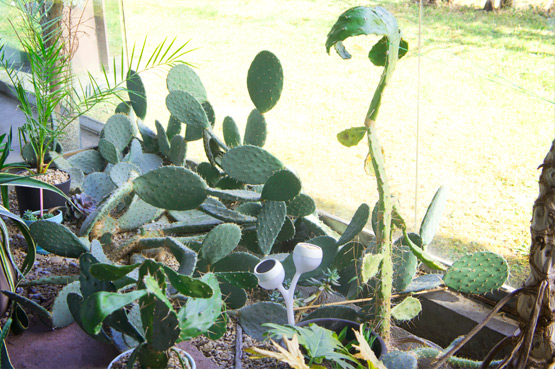 It's a Solvinden solar-powered LED light that automatically lights up when the night falls! It looks very cosy, don't you think?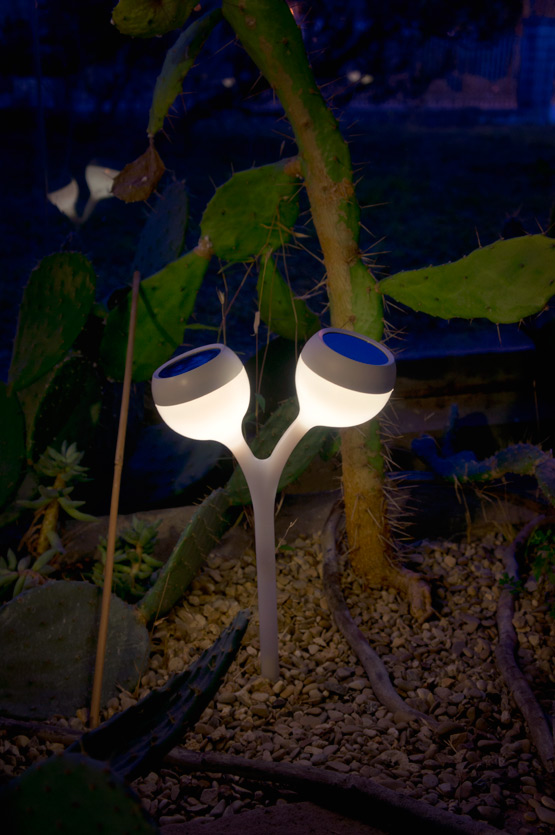 GIVEAWAY DETAILS
How do you use IKEA products at home, in your garden, on your balcony or windowsill? How do you create that green jungle feeling? Share a picture of any kind of IKEA product and a plant(s) on Instagram with the hashtags #IKEAgogreen (for international participants) or #IKEAmachgrün (for German participants) as well as #urbanjunglebloggers. The first 50 pictures will win a nice little IKEA prize. From all entries, Igor and I will choose 3 favorites that will win a very special IKEA surprise package. Next week we will reveal what's in the surprise package on the Urban Jungle Bloggers website. You have until April 5th 2015, to post your picture(s) with the hashtags on Instagram. Go green!
This blog post was created in collaboration with IKEA Germany. All photos, words and opinions are my own.