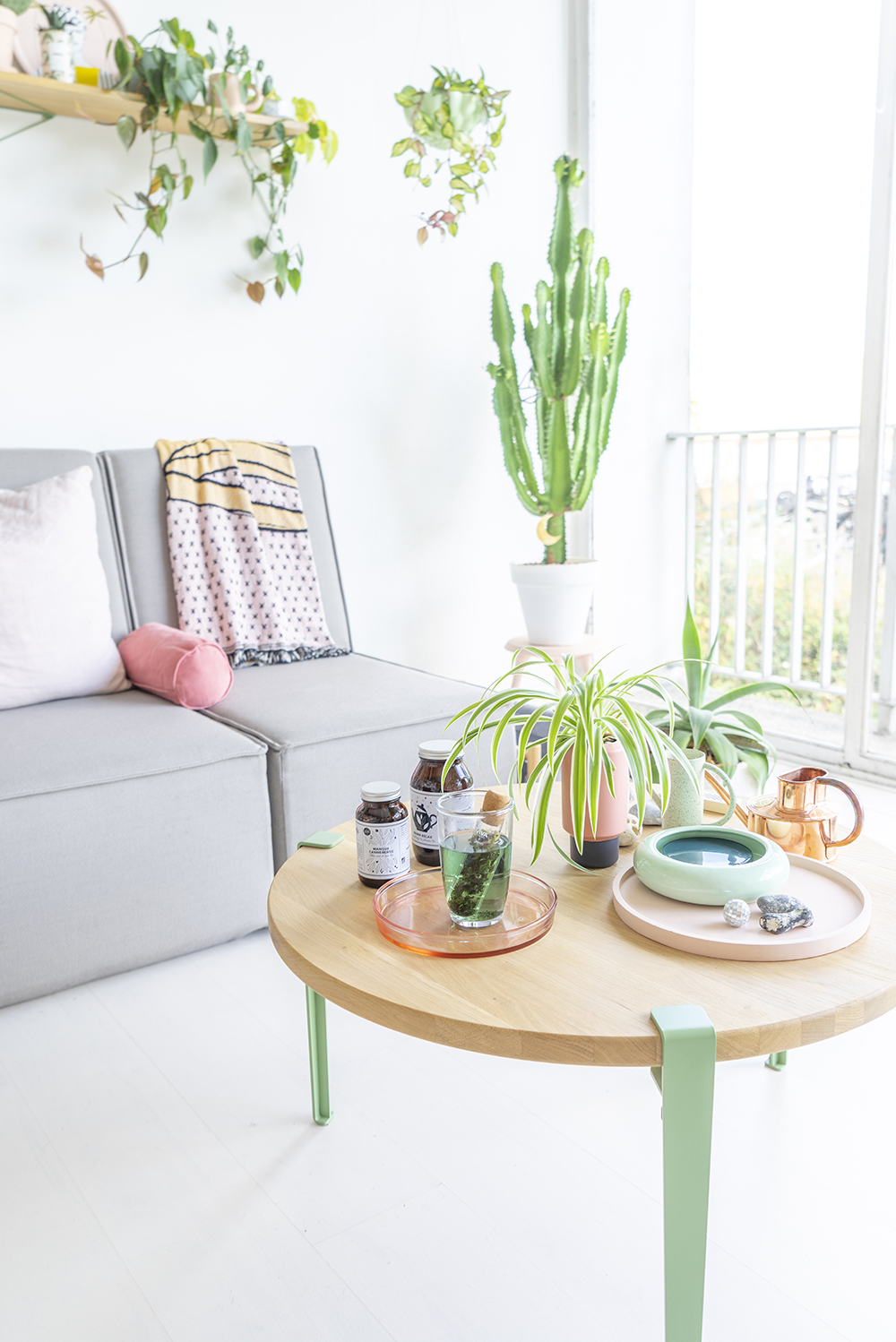 Are you a tea drinker? Black, green or white? I have been drinking tea since my early childhood, black Mango tea most of the time. Nowadays I like a bit more variety and prefer green tea. Ordering a tea in a French café, often results in a pot of boiled water and a bag of breakfast or lemon tea. Not really my cup of tea 😉 That's why I generally drink tea at home. Last year I discovered French lifestyle brand GreenMa. They create organic teas, soaps, and candles that are better for the environment, with biodegradable packaging, with a focus on #zerowaste. Their organic soaps changed my life… or at least changed the life of my skin. No more itchy skin since I replaced my shower cream with organic GreenMa soap!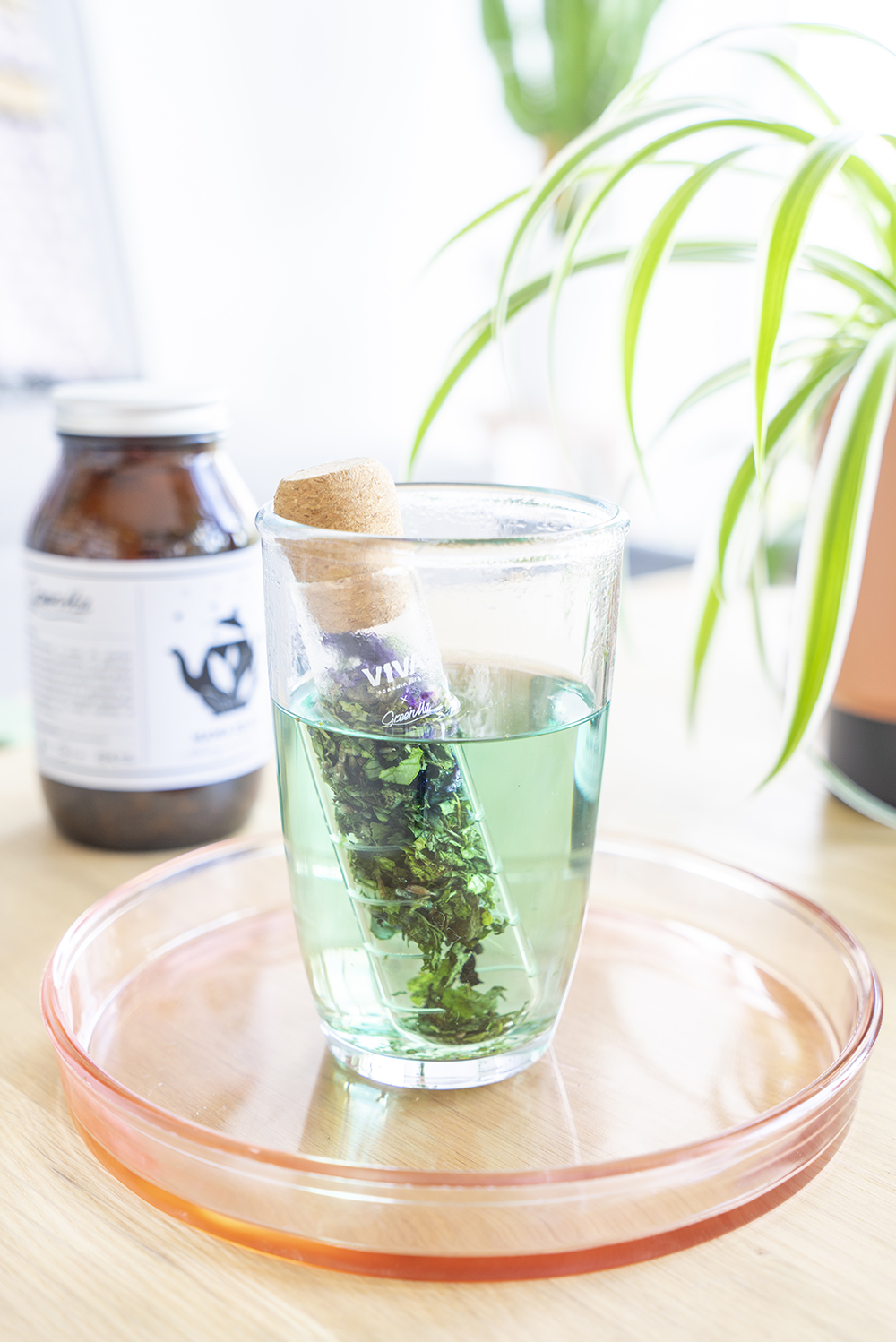 GreenMa is also known for their organic teas and herbal teas. I've been drinking their teas using my Tea Sub infuser or a mesh strainer, but it's been so messy and always a struggle to clean them. When I met Cécile at Maison & Objet, she asked me test and try me their latest GreenMa product at home. The GreenMa tea tube is a perforated glass tea infuser that replaces tea bags or mesh strainers, and that looks elegant as well! I tried it and love it! No more mess: because the glass tube is wider than a regular test lab tube, it is surprisingly easy to clean. And it also means: no more disposable tea bags!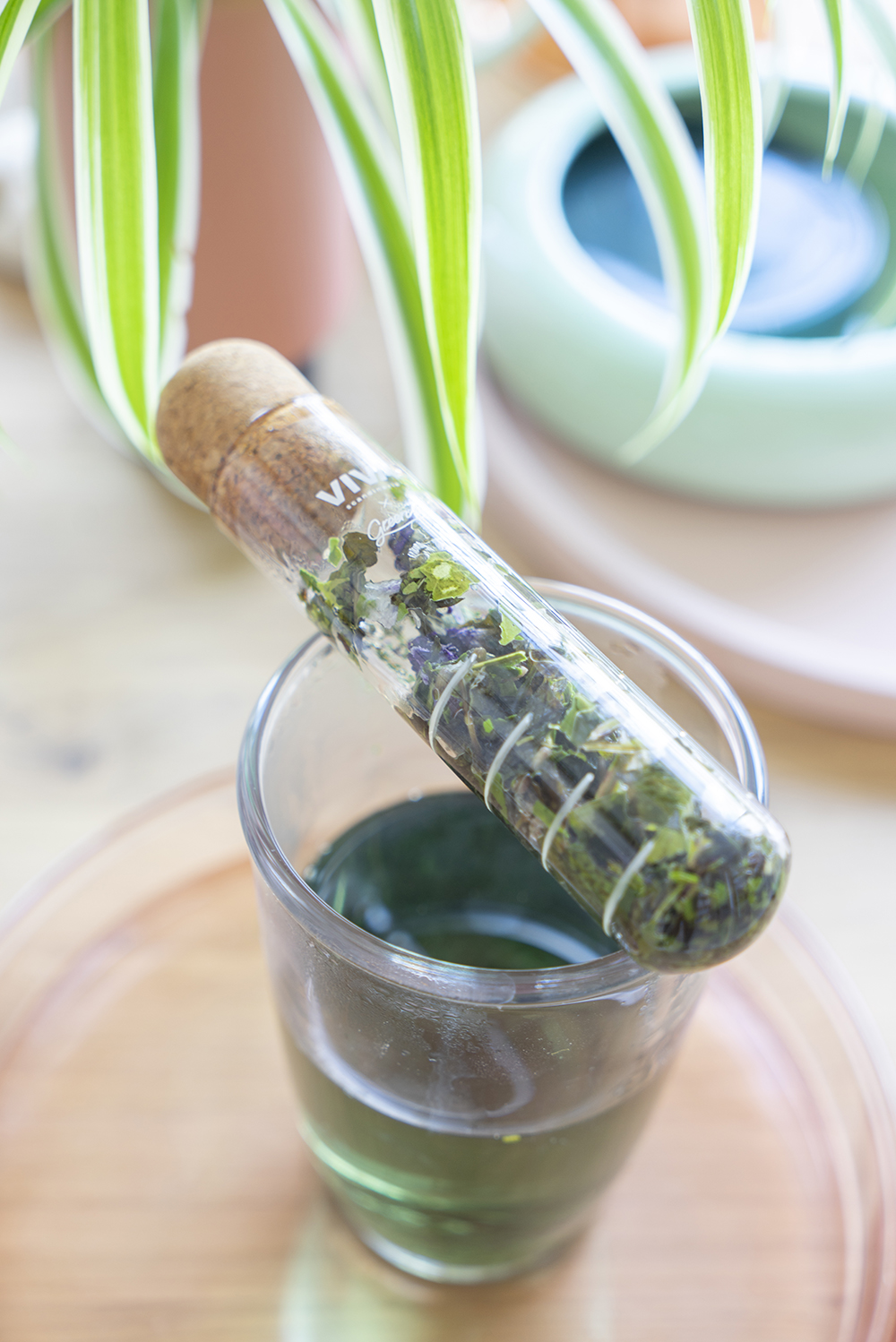 The GreenMa Relax tea that you see in the photos above, has this beautiful green/blue color that comes from its blue mallow flowers and lavender. I also tried the sweet Mango Cranberry tea that reminds me of the Mango tea we drank in the eighties, but better! I love that there are entire cranberries in the mix and with the tea tube you can actually see and recognize the ingredients of the tea while you're making a cup. If you like, have a look at my highlighted Instagram Stories called "Tea!" to see how it works!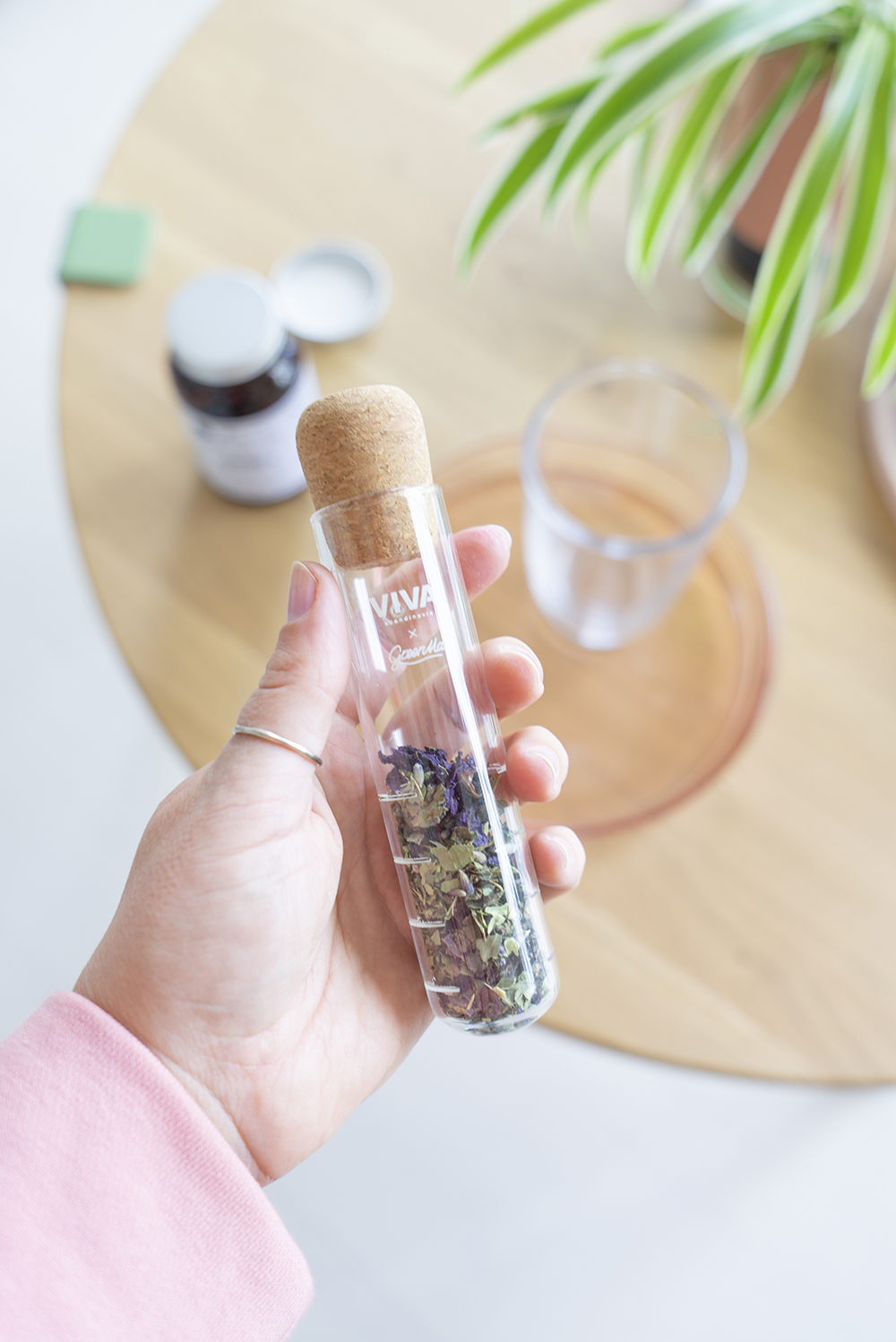 So, who's coming over for a cup of tea?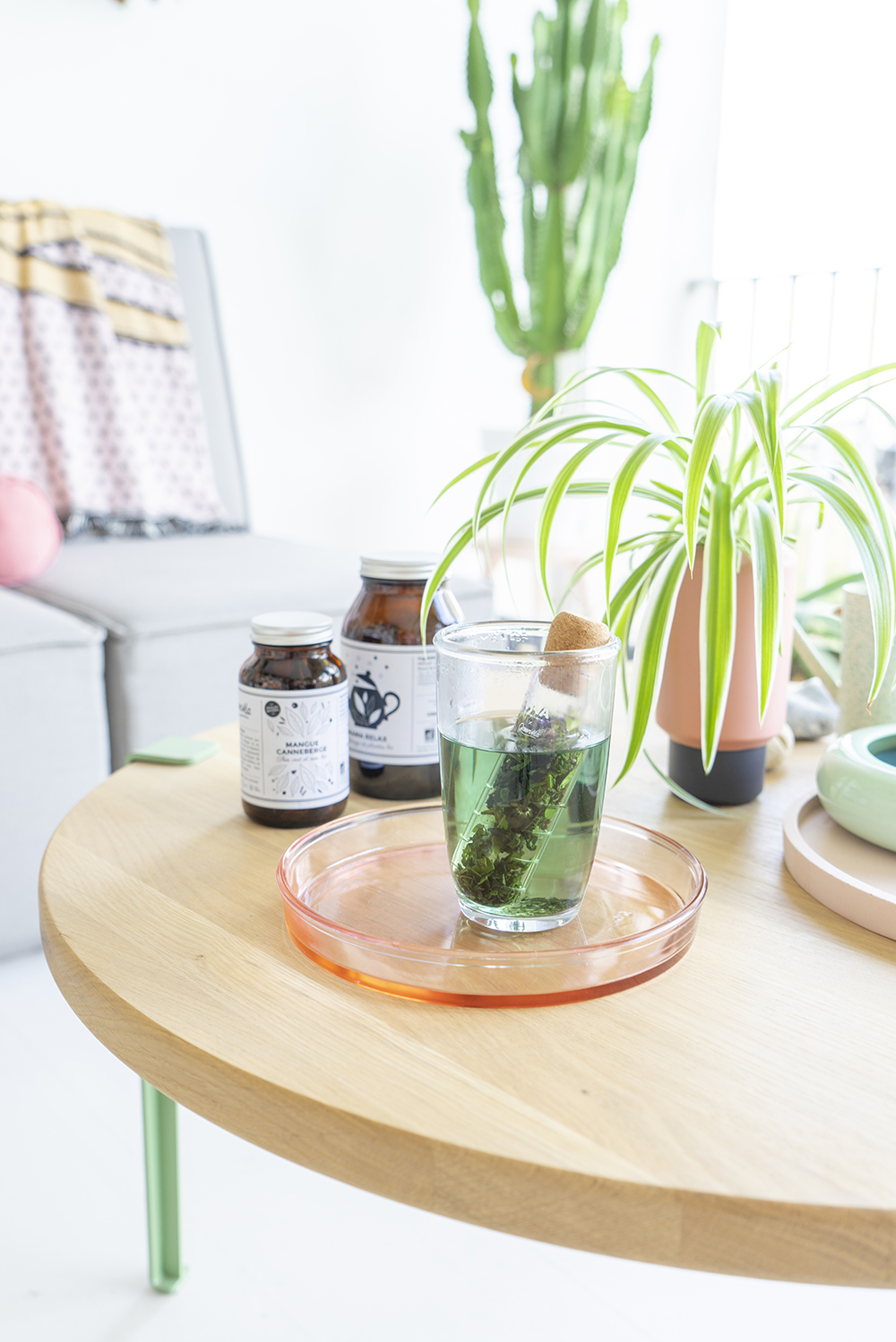 Full disclosure: I published these photos on my Instagram earlier, as I partnered with GreenMa to give away a set of the Tea Infuser and 2 teas. After sharing my experience with the Tea Tube in my Instagram Stories, I've received so many reactions that we thought it would be fun to giveaway a set of the Tea Tube and 2 teas.