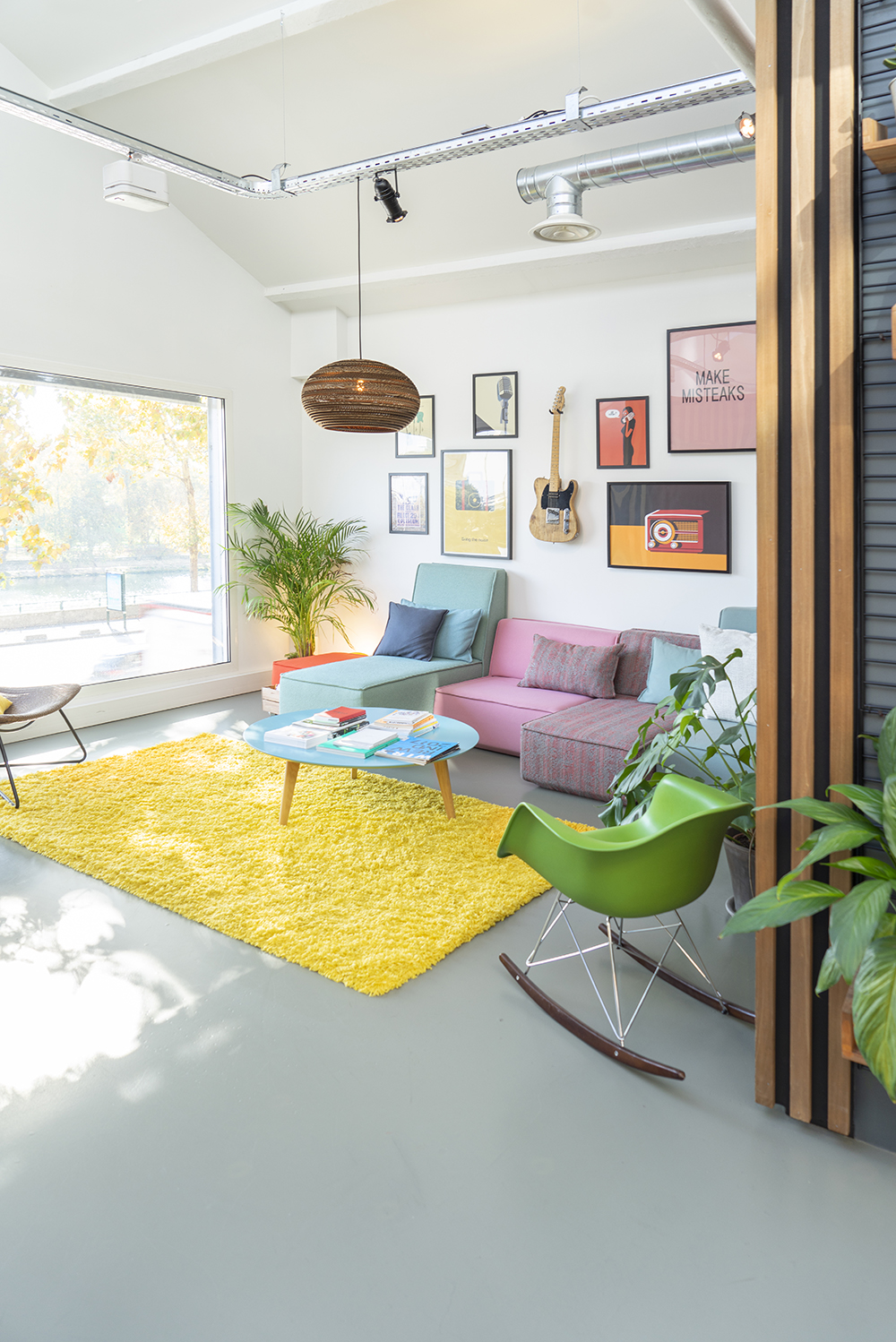 Sometimes different worlds come together and create something wonderful. That's what happened when my talented friend Cécile started designing her new co-working space called Time Work Space in La Défense in Paris. At some point she asked me for some plant advise, because she got some FENCY shelves from Tolhuijs that she wanted to dress with plants. Now I have two of these shelves at home and restyle them every few days 😉 so I know what works well. But little did I know she turned this space into such a fabulous place to work! I visited last week and loved it: good vibes, lots of color, quite a few plants, a very comfy Cubit sofa, plantshelfies, even a discoball, lots of light, and a luxury in Paris: lots of space. Bravo Cécile & the TWS team!
Let me show you a few photos: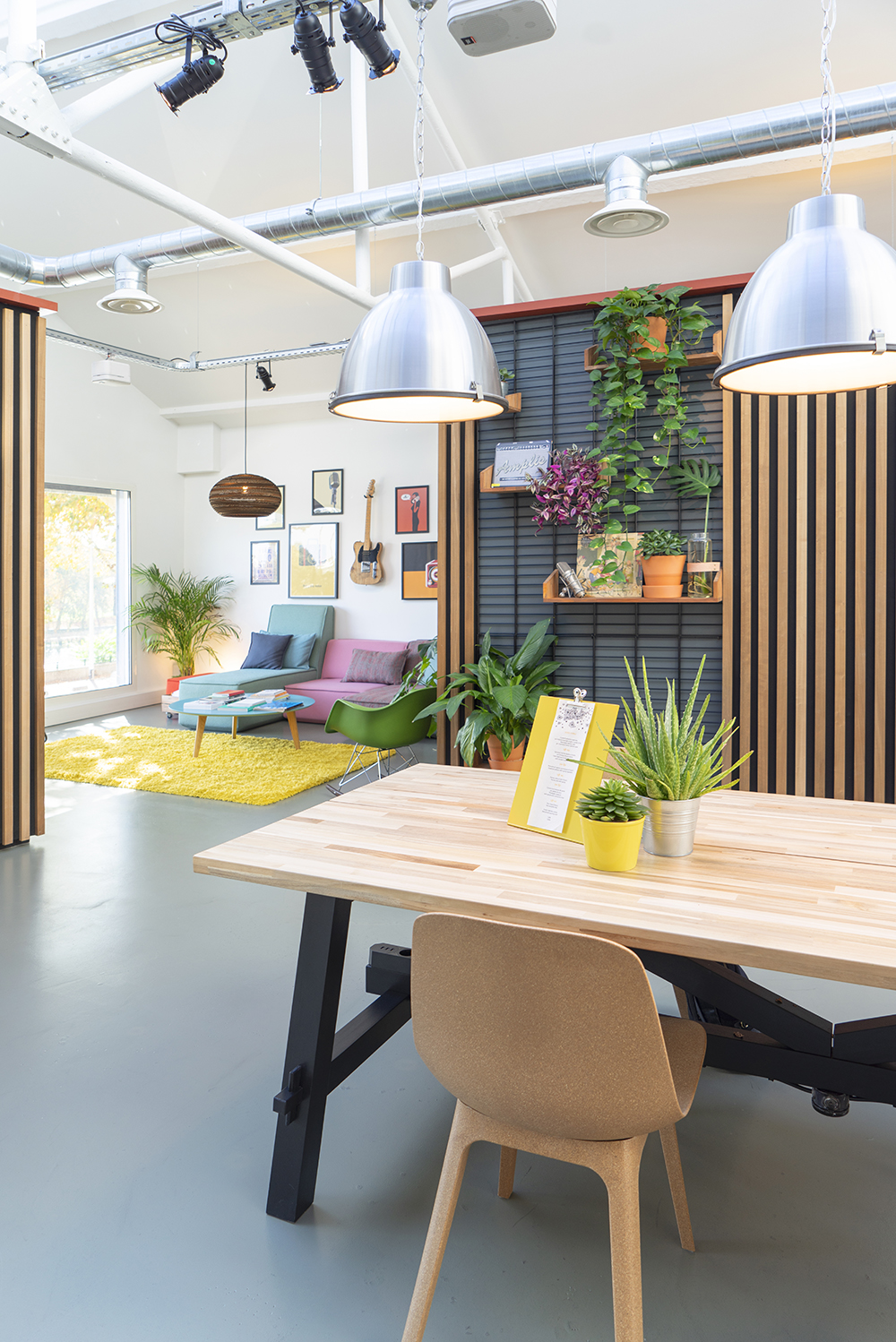 Cécile designed the space to be bright with colors inspired by the view on the Seine & highway: the floor has the same shade as the Seine river that you can see from the big windows, the red frames of the windows have the exact same color as the structure of the highway signs and the yellow and green reflect the leaves of the trees. It's very clever and feels natural. The large Cubit sofa in the chill out area adds some bold colors to the mix.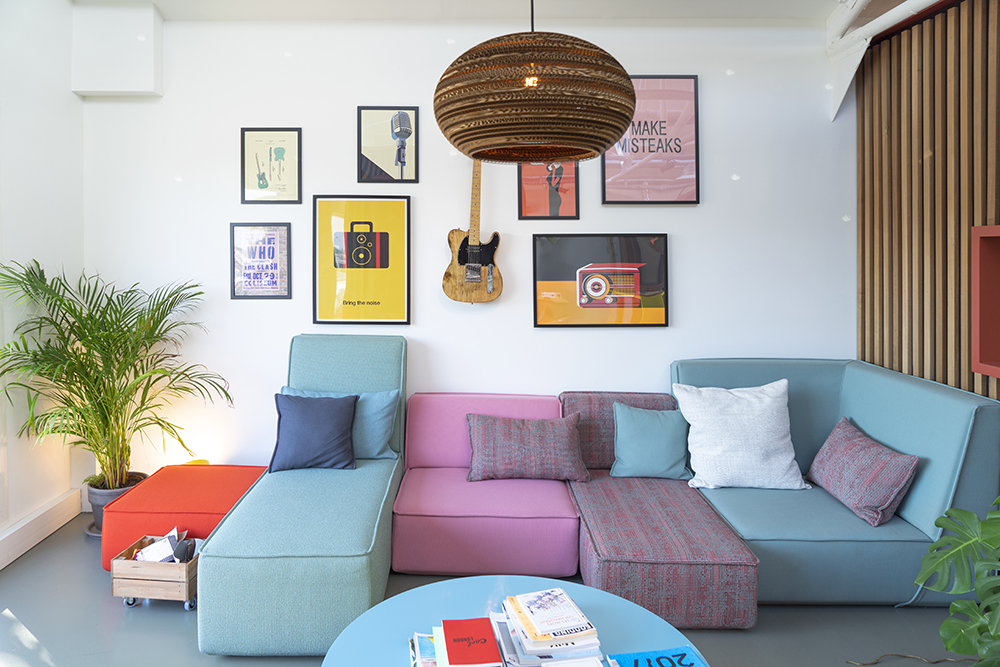 The different heights, sizes and fabrics of the modular Cubit sofa are on display at TWS. You may recognize the design from the sofa that we have at home! It's been six months since our pink & grey Cubit sofa moved in and I can't remember where we chilled before! It's so nice to hang on the sofa, read a book or a mag, have a break, cuddle with Otta, watch a movie, some Netflix… The quality of the wool fabric that we chose is outstanding. Otta didn't destroy it, although her sharp nails caused a few tiny loops, but nothing mayor.
I really like the new multicolor Nevada fabric Cubit added to their collection: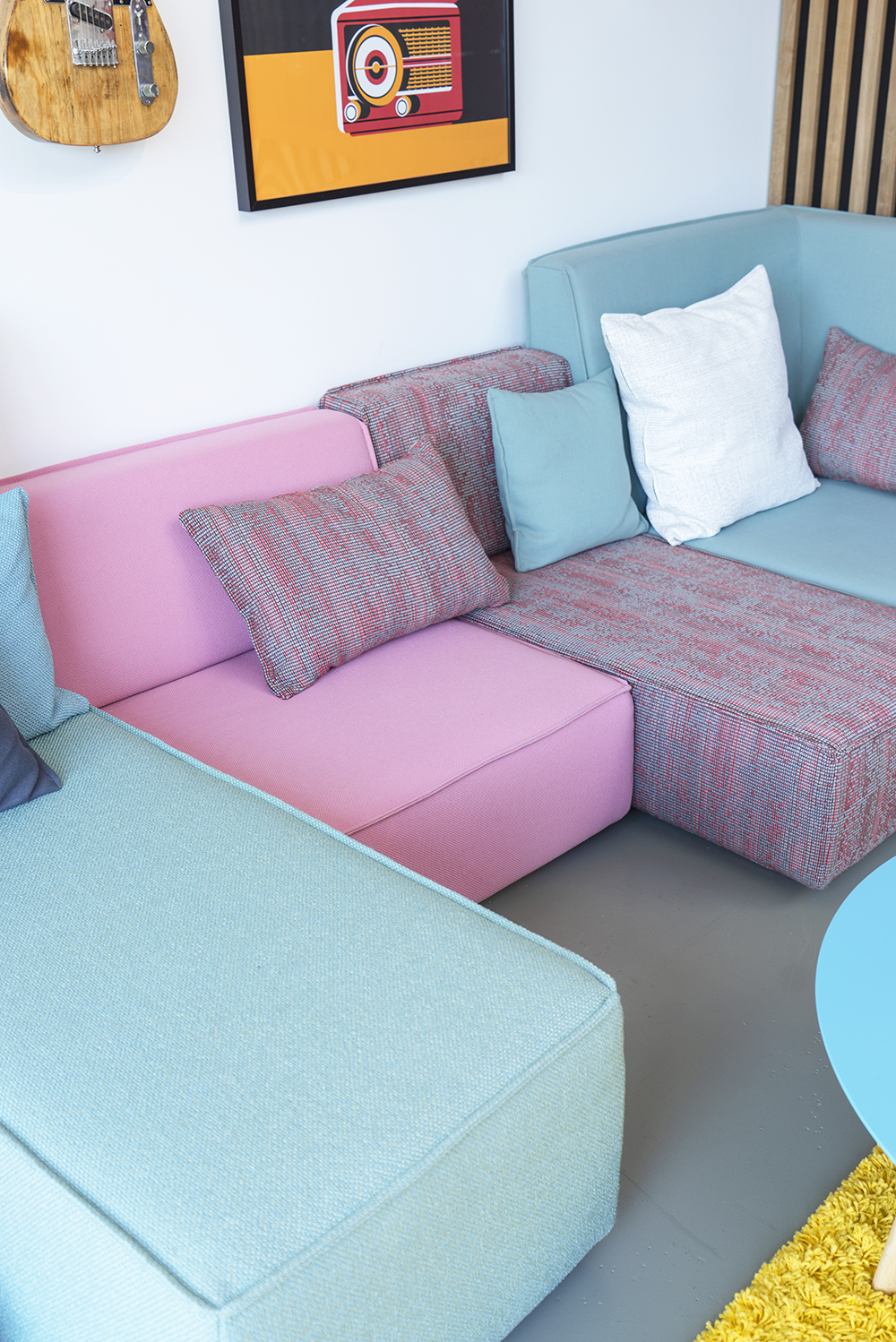 The view from the sofa: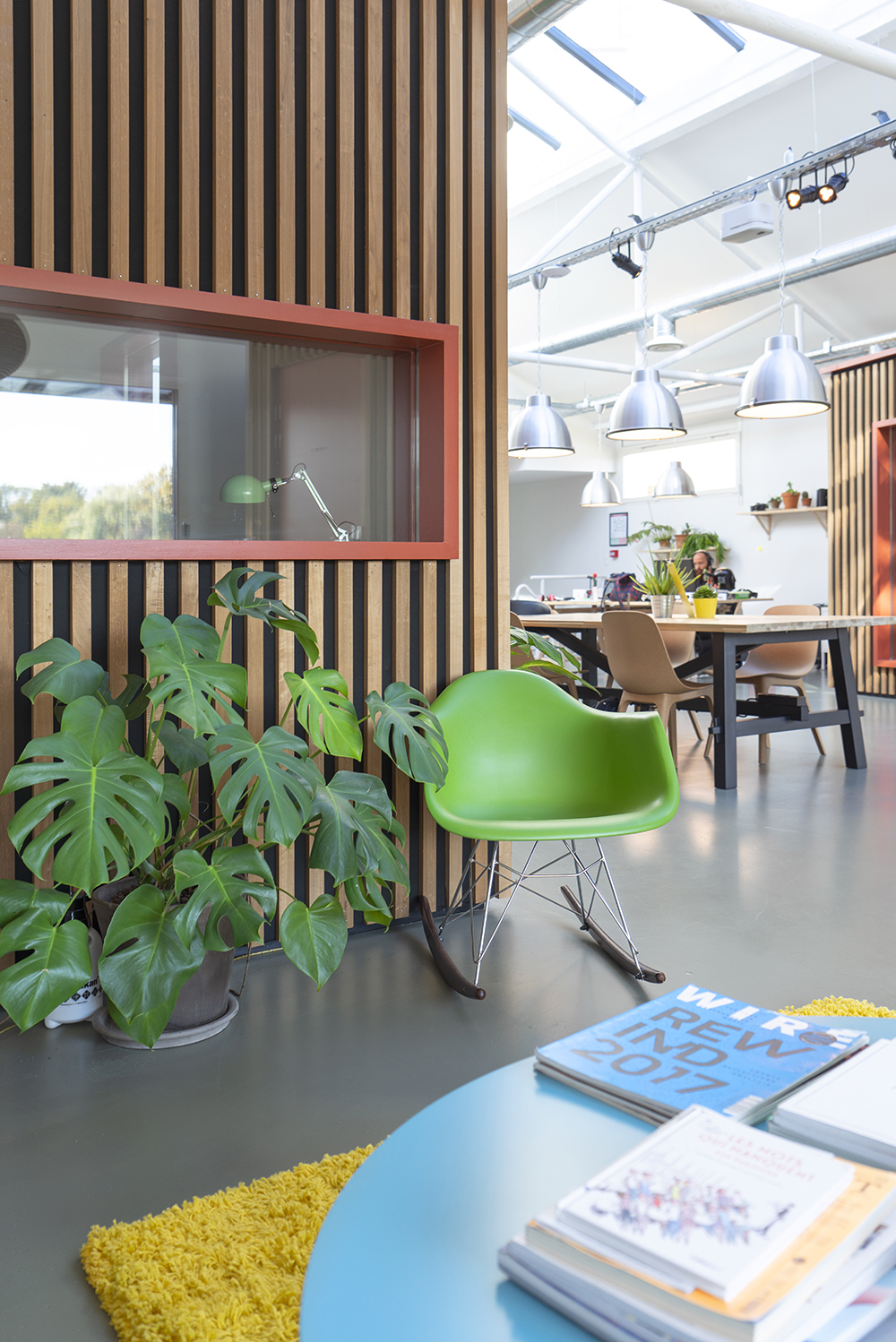 Time Work Space is a co-working & office space where the focus is on design, sound and image. On the ground floor are several professional multimedia studios that you can rent to create your podcast or video interviews. And in the open space are several "boxes" that are completely soundproof. Perfect to use for important phone calls, or to work on a video or audio project without the need of headphones. The workspace in itself is also very quiet: you don't hear the highway or any city noise! Bliss!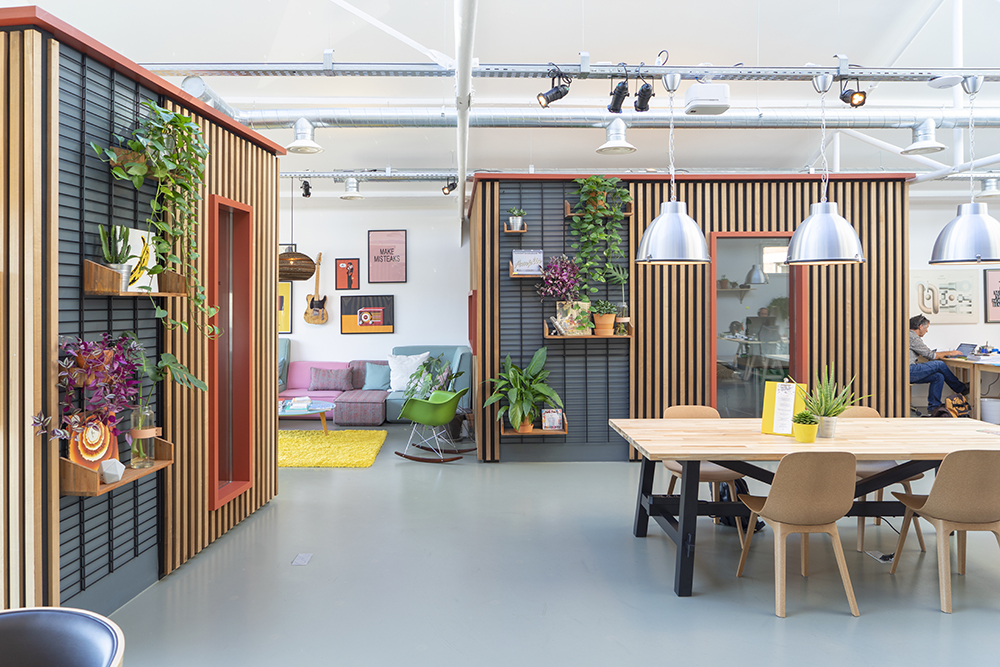 A yellow Clipboard Frame from Block Design: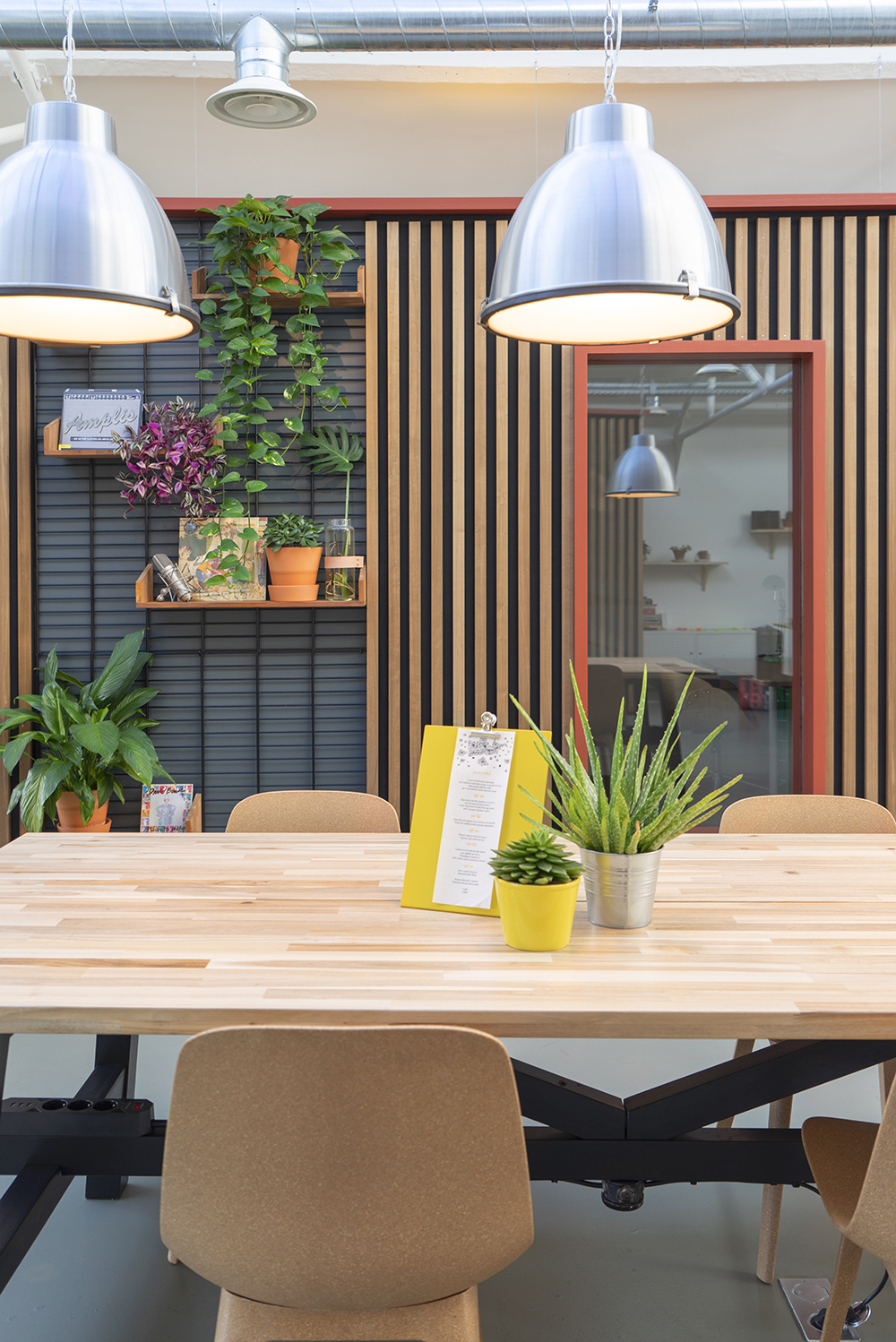 I like how there are small "audio" details everywhere: microphones, vinyls, amplifier… and a golden pothos and Tradescanatia zebrina that are thriving on the FENCY shelves by Tolhuijs, as well as some impressive roots of the Monstera deliciosa cutting: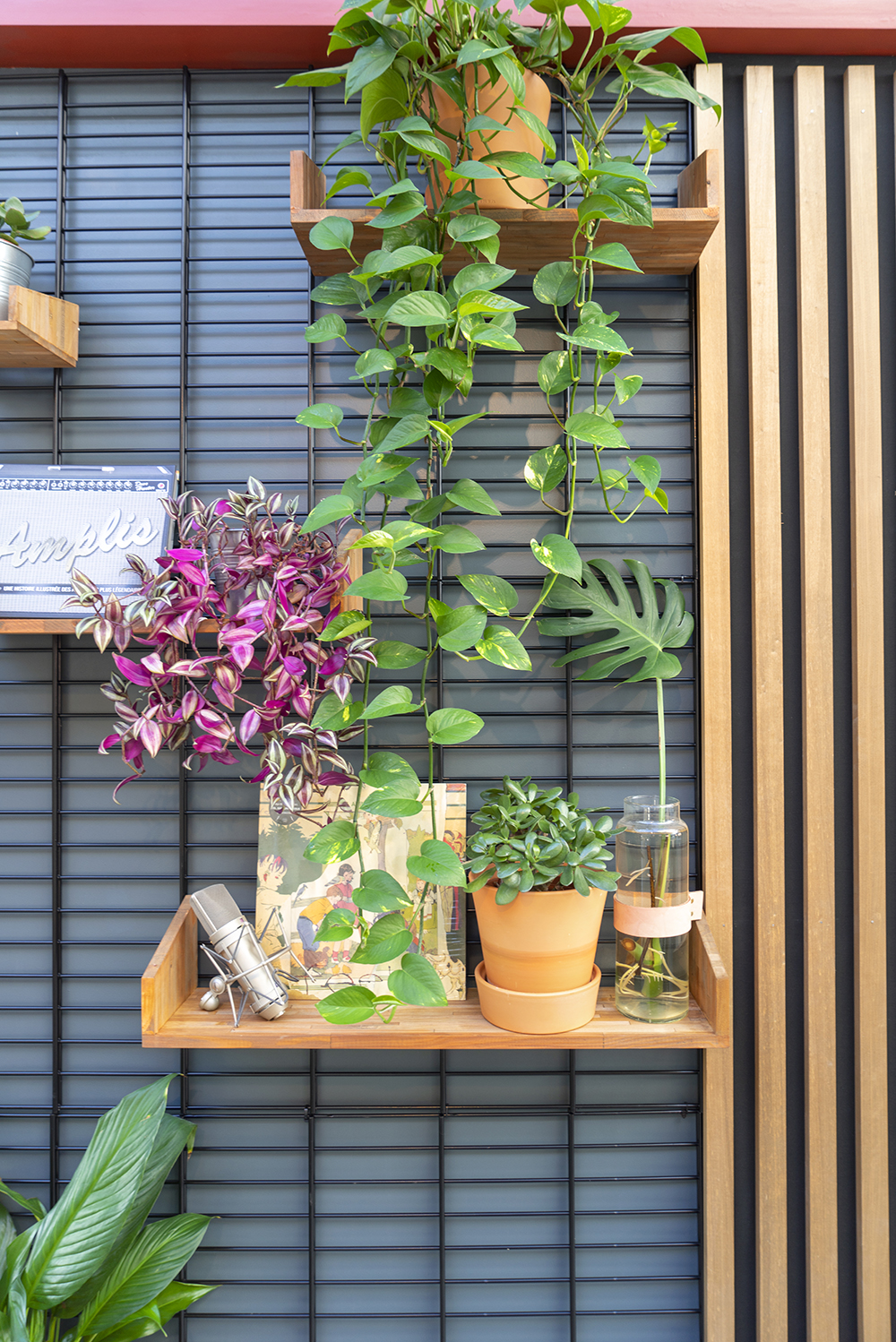 In another corner of the open space, Cubit created a huge wall shelf installation in white with walnut, oak, lime green and petrol blue accent colors: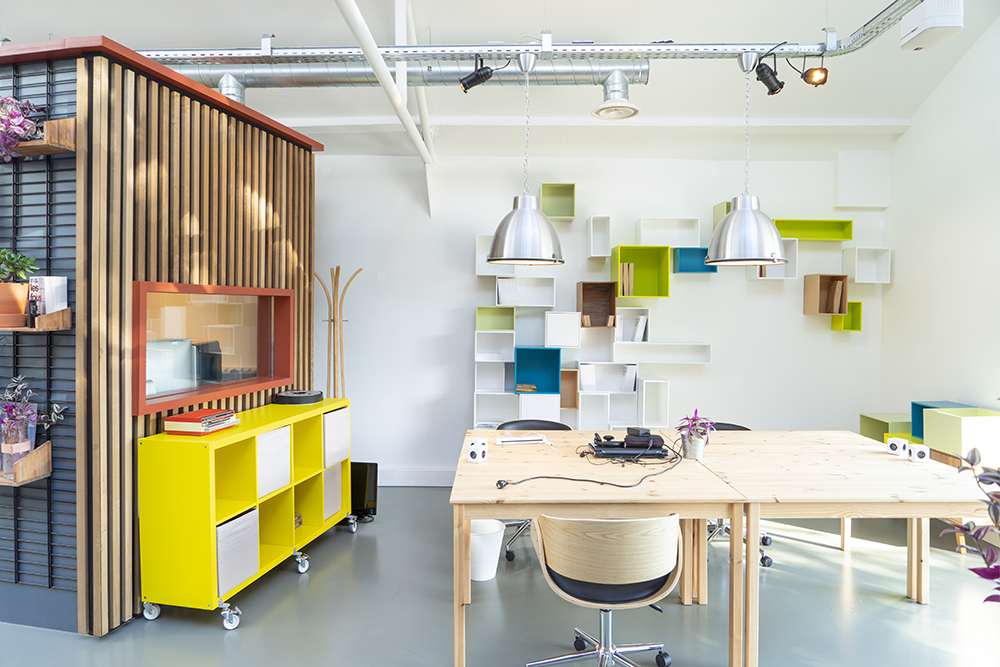 Look, how sleek?!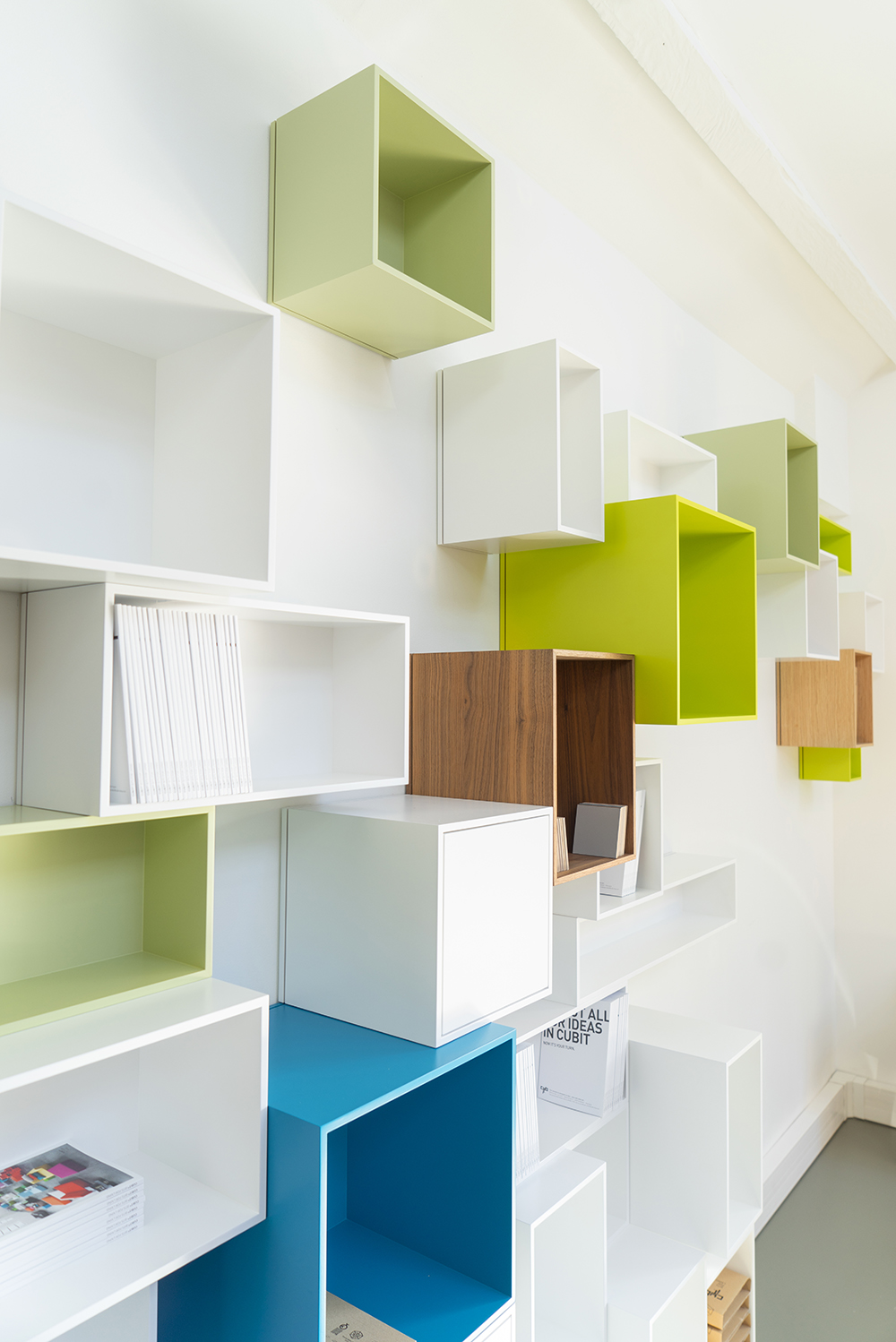 In the back is a large soundproof meeting room with a large bay window and all contemporary office supplies, including phone chargers, high speed wifi and more. And downstairs are lockers for your personal belongings, a kitchen, bathroom, coffee corner… It's a friendly community with all services of a business center, in a designy spacious loft. I wish it was closer to home, so that I could work here more often, because it has good vibes! And friendly co-workers!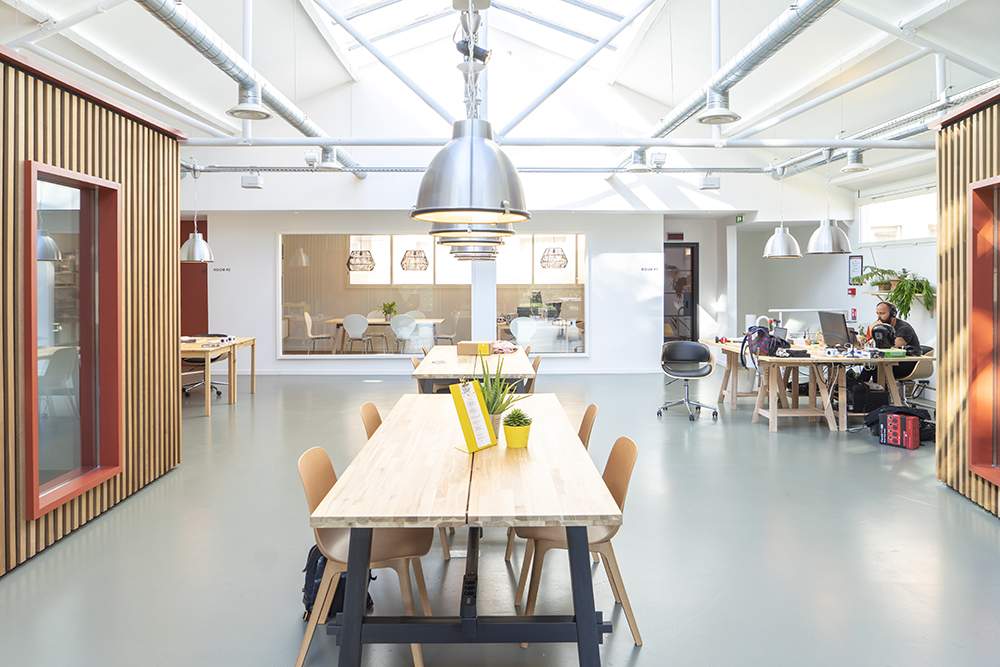 Speaking of co-workers: one of them even has a nice collection of plants! His Angel Wing Begonia is currently flowering: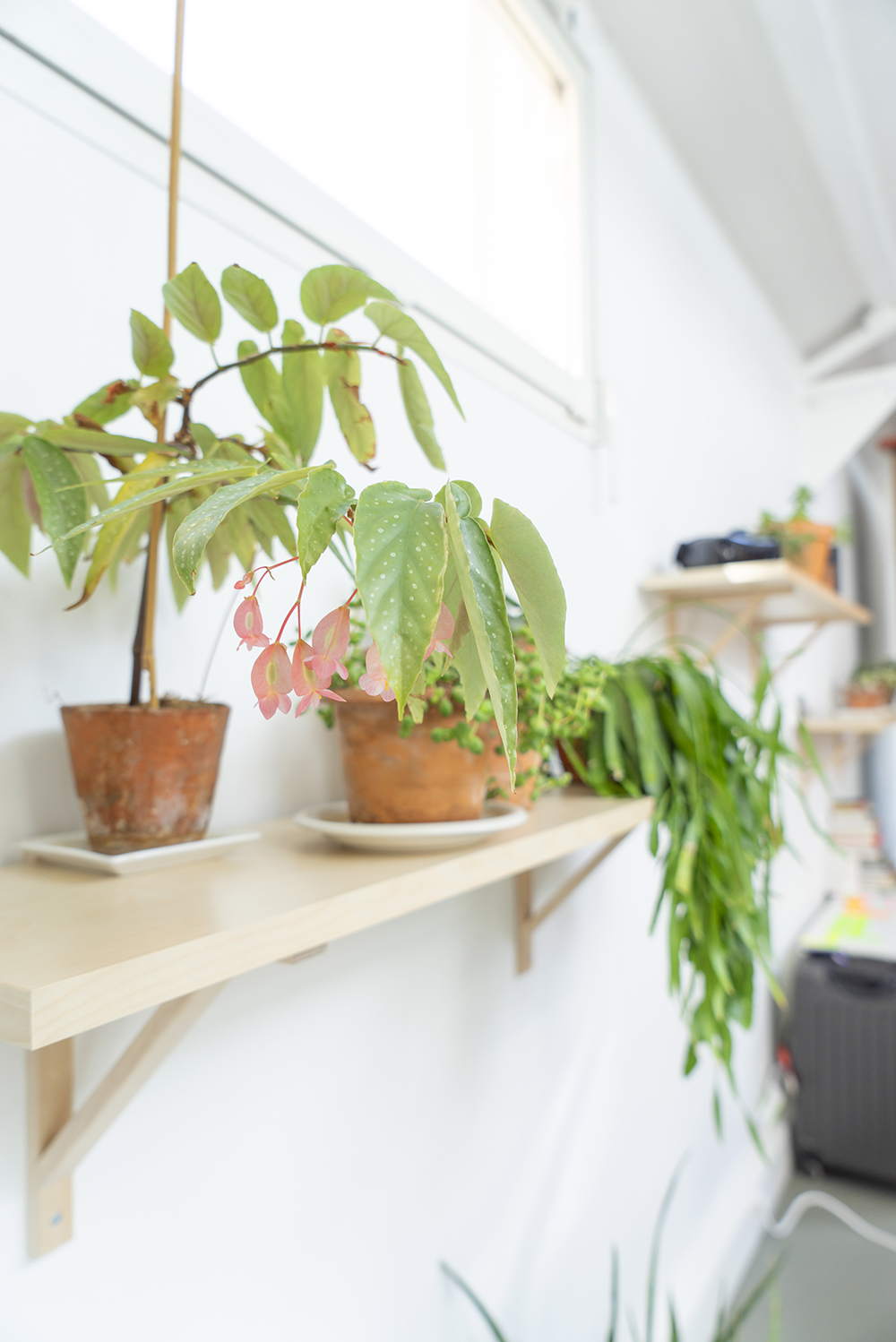 Time Work Space /// 3 bis rue Jean Jaurès /// 92800 Puteaux /// Tel: +33 1 49 00 05 40
Metro Line 1 station "Esplanade de la Défense"