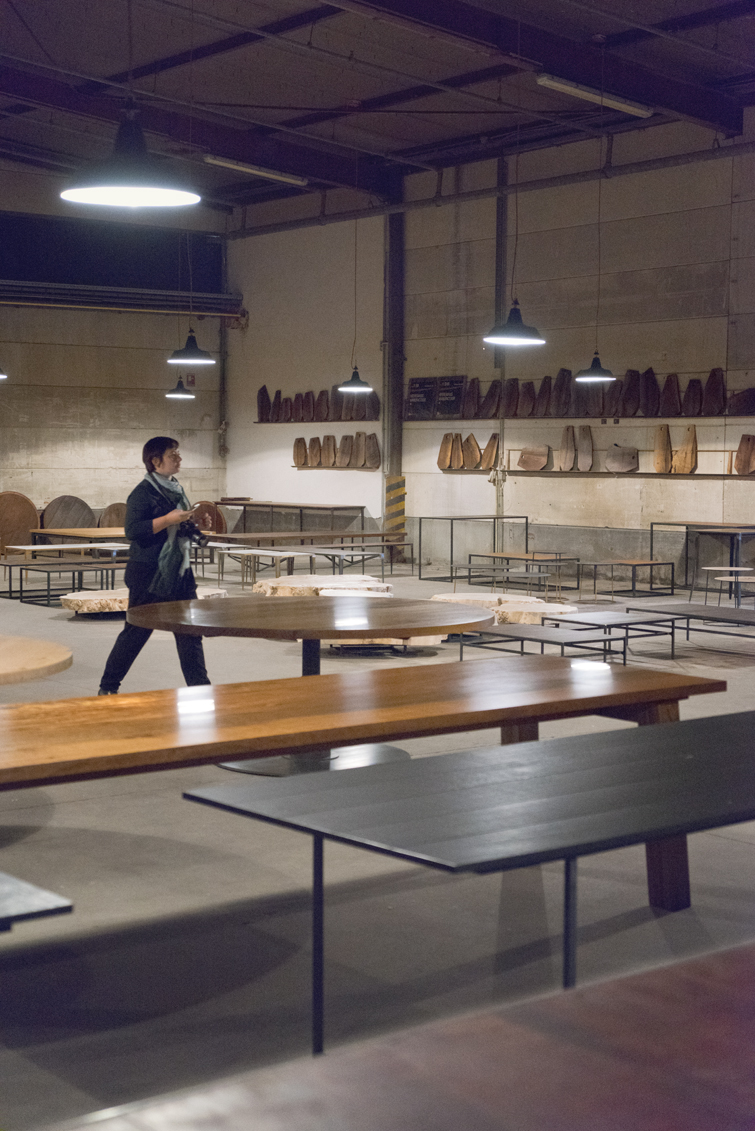 A little warning before you'll read this blogpost: no color! But there's a lot of wood in here. That's a good excuse, because I happen to love wood 😉
As I told you before, seeing how a product is made, can completely change your perspective. For the worse but in this case for the better! As a lucky blogger, I didn't only get a peek behind the scenes of Spanish Design this year: in October I was invited to Antwerp as part of the Function + Form Bloggers Tour. We visited several design companies, a fabulous art gallery, had a tour around the Eilandje, the area around the MAS museum and enjoyed lovely Belgian food and the good company of fellow bloggers. I can't wait to tell you more about the cool places we visited. But today I start with the first stop of the F+F Tour: a visit of Heerenhuis Manufactuur in Hoboken, on the outskirts of Antwerp.
Heerenhuis is a Belgian company that I knew from their booths at Maison & Objet, that focuses on one product only: wooden tables. High quality wooden tables. The kind of table you buy to stand the test of time, of long family dinners or wild dinner parties with friends, and that you take with you when you move to a new place. That one piece of furniture that is the first to move into your new place and only looks better with aging.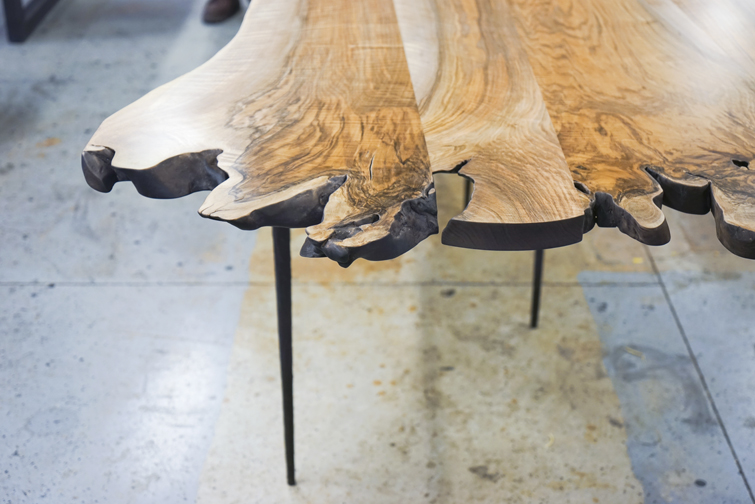 Besides all the details about the kinds of wood Heerenhuis Manufactuur uses for their tables, like oak, reclaimed teak, African walnut, birch, poplar, French and Italian oak, the thing was struck me most was the following. Wood is a natural material, it moves, cracks, bends and changes with the seasons, air humidity and light. The techniques Heerenhuis uses to pull together the wood in layers and the fixtures of (non coated steel) legs avoid that a their tables become unstable or wobbly. It's all about the quality and durability. And also about KISS: Keep It Simple, Stupid. I like that! In my head I'm a minimalist and I truly deeply love minimal homes, spaces, interiors, musea, galleries, art. But my hands are not and I keep gathering and arranging stuff in small or large groups. Even on a table 😉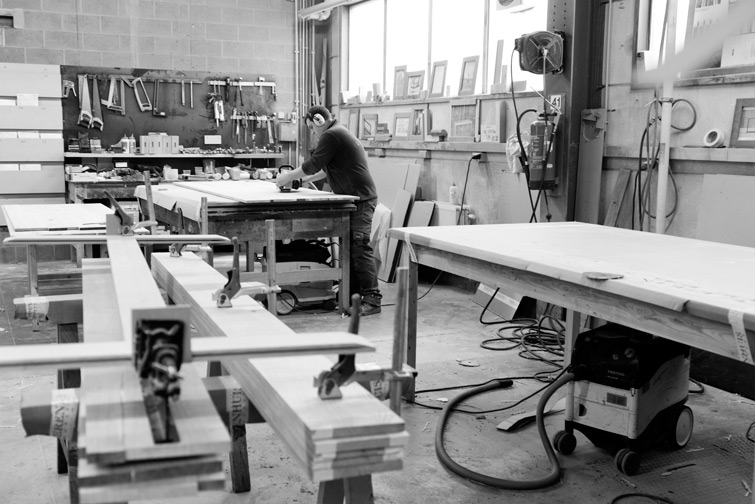 Anyway, back to tables: in the factory all Heerenhuis tables are produced by hand in their Hoboken factory. Pieces of wood are assembled, glued, shaved, waxed, polished and made to measure. Every natural mark in the wood is preserved to show the character of the raw material in the final design: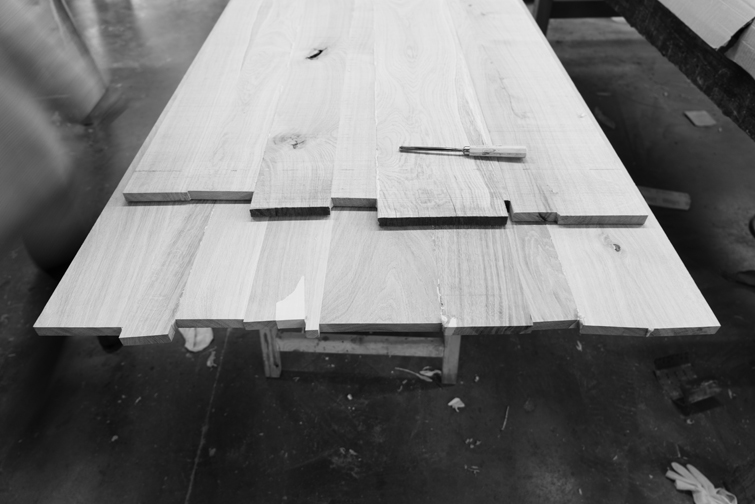 The impressive amount of wood, soon to be turned into new tables: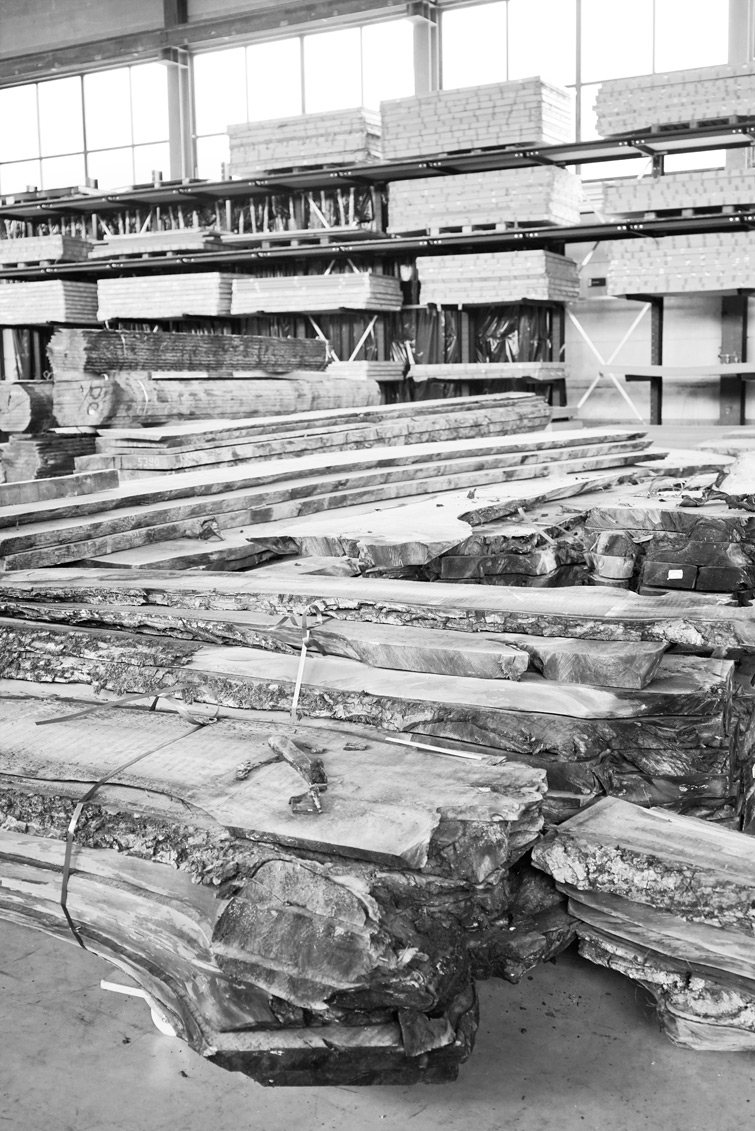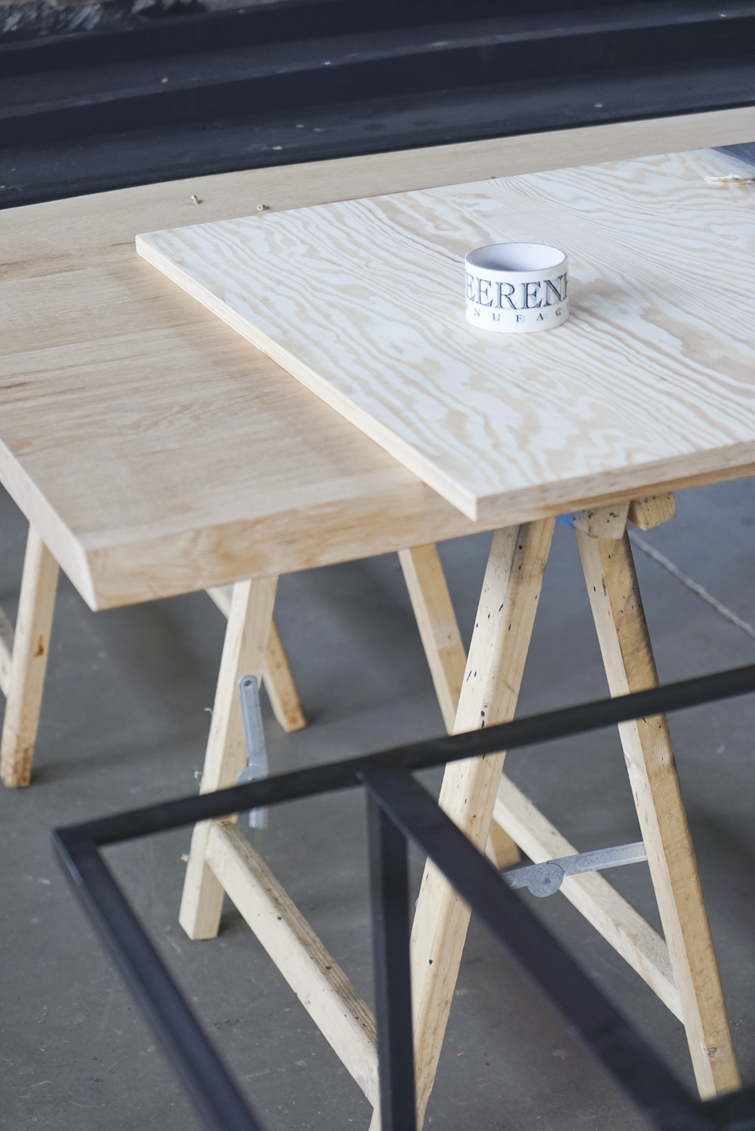 Function + Form bloggers at work: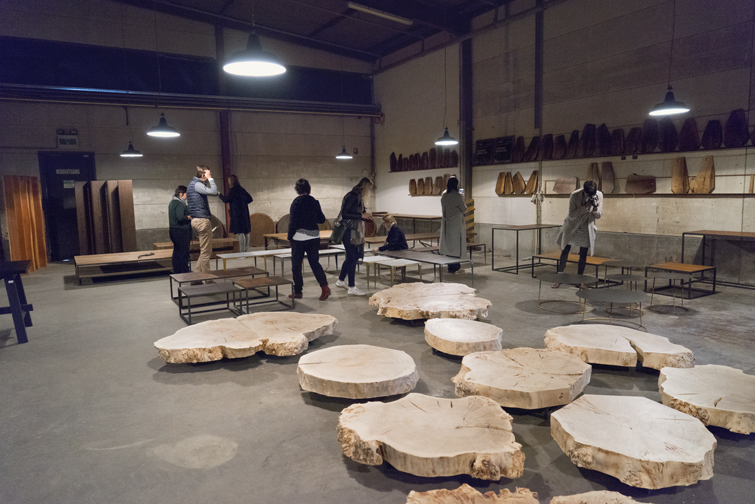 At the last Maison & Objet, Heerenhuis not only presented new tables, but also a new super sleek chair with rubber seating. Lightweight and surprisingly comfy! But their main focuses will continue to be on tables.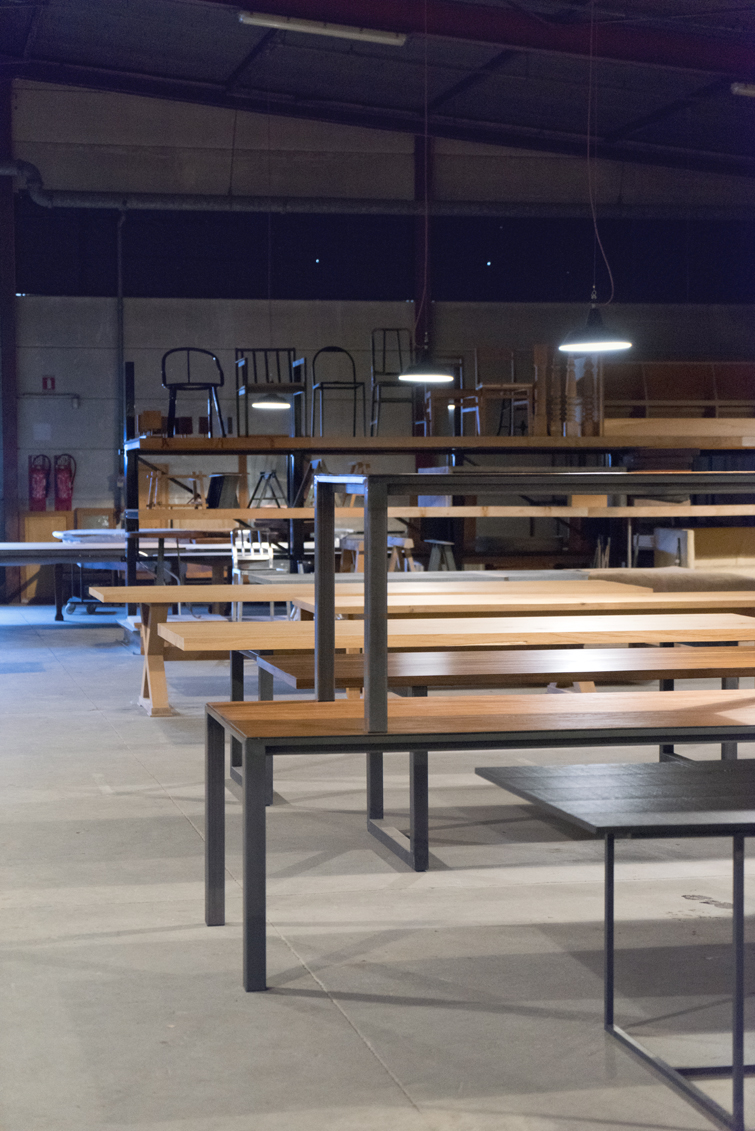 We make tables. That's what we do.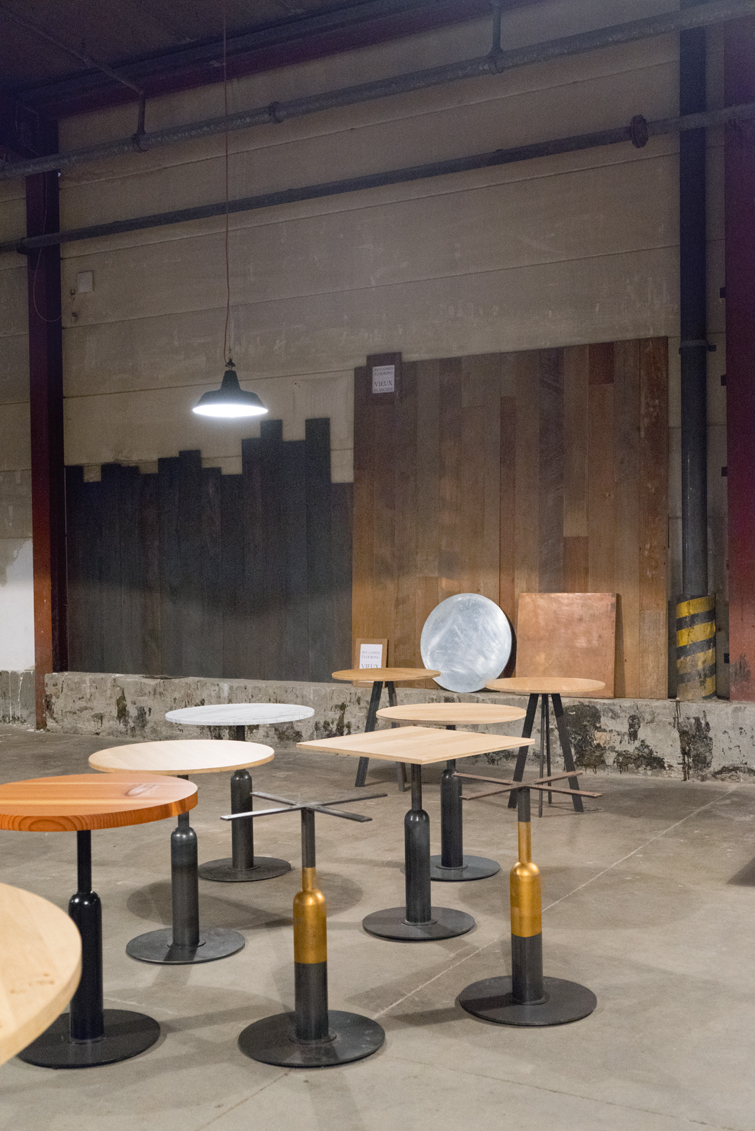 And another fun detail: before touring the Heerenhuis factory and showroom, we enjoyed a lunch with pizza baked on wood ovens, with leftover wood from the tables! Yum!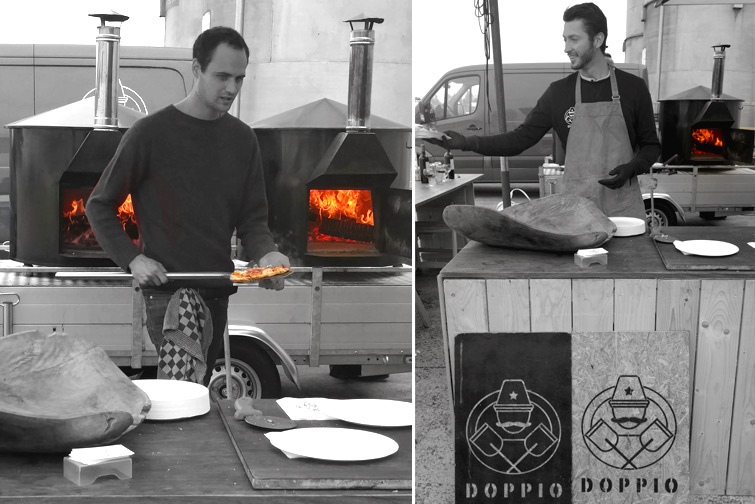 Heerenhuis Manufactuur /// Van Praetstraat 140 /// 2660 Hoboken, Belgium /// +32 3 238 66 03
If you liked reading about Heerenhuis, you may also like the check out Anton Doll Holzmanufaktur in Munich. A completely different style, but the same passion for wood!