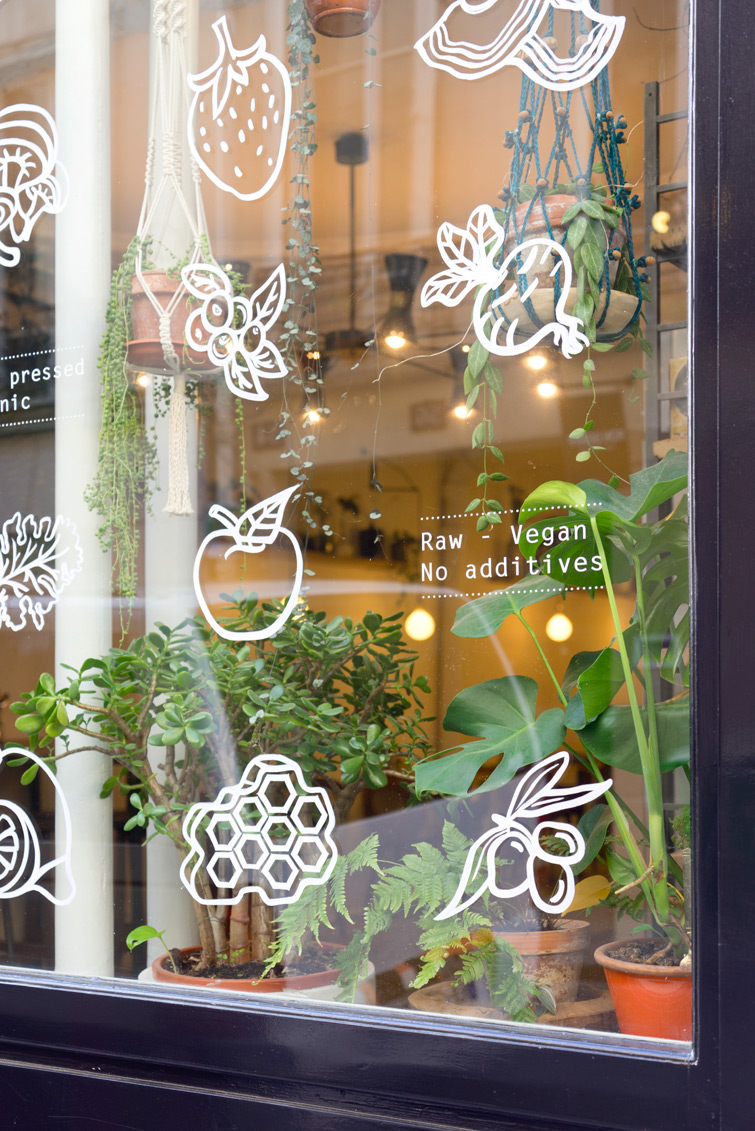 The other day I passed by this window on my way between two client meetings in Paris. Especially now that we're working on #urbanjunglebook I see plants everywhere. So I couldn't not go in here and take a look at all those plants. I was pleasantly surprised: this café and restaurant looks really nice: old moulures on the ceiling, a tiled white counter, hanging plants everywhere and a big table in the back where you can work in an urban jungle. I was so obsessed with all the plants, that I only realized Wild & the Moon actually serve raw and vegan food when I paid for my drinks at the counter.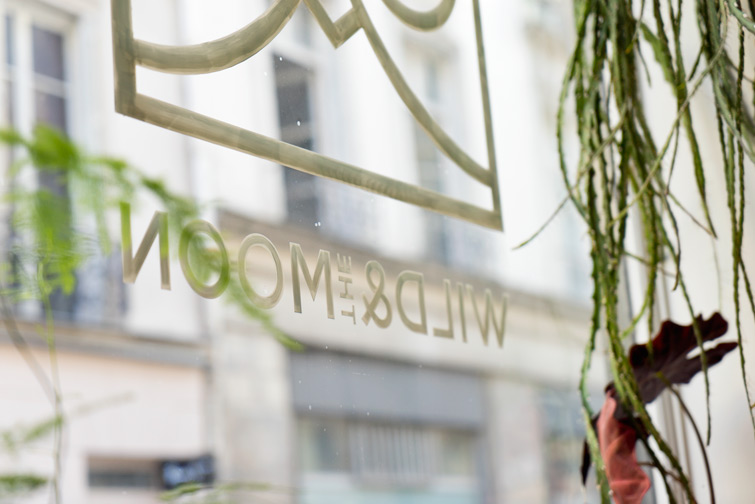 Wild & the Moon is not just about the nice interior (which I loved) but about the food. In their own words: We go for wild, local, plant-based, ethically sourced, seasonal and pure. We use vegetables, fruits, herbs, roots, nuts and super food. And we like to serve them that way: cold-pressed, raw, intact, and prepared with love. No processed ingredients, no additives, no chemicals, no GMOs, no gluten, no dairy, no refined sugar.
Personally I'm not vegan or a raw food addict, but I like pure ingredients and food prepared with love. I promise that next time I'll be at Wild & the Moon I'll focus on the food instead of the plants 😉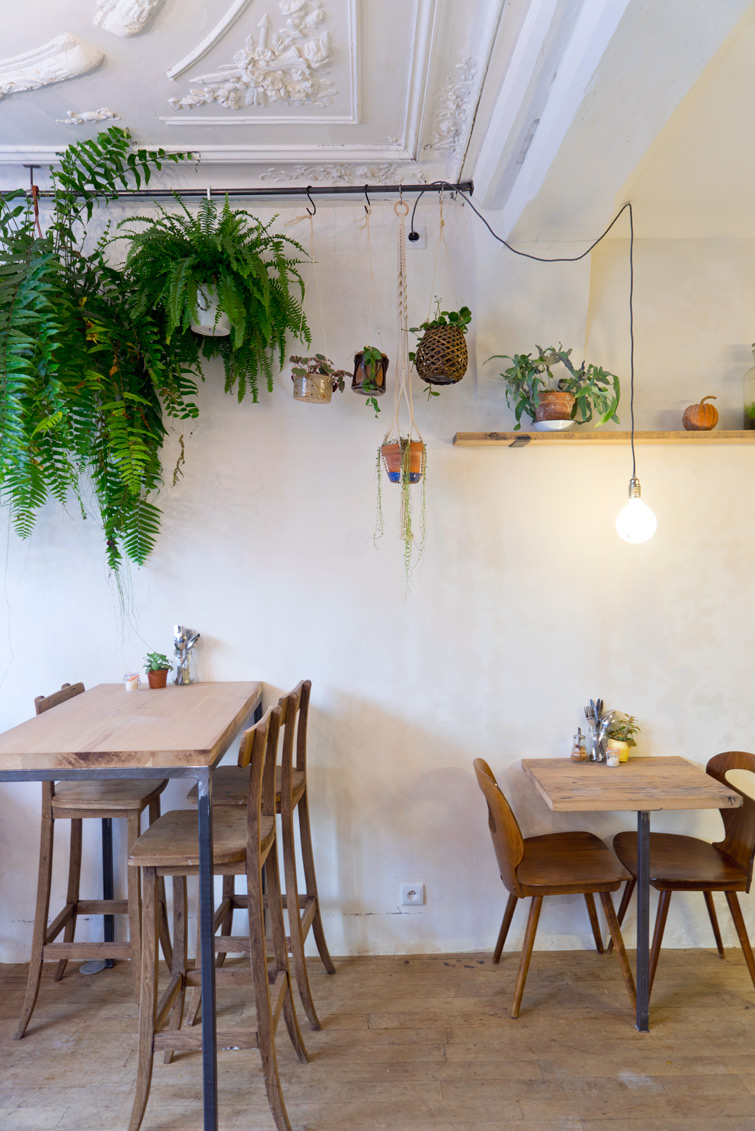 I mean look at those ferns above! There are also mini Hypoestes plants on every table in all kinds of mix-matched plant pots.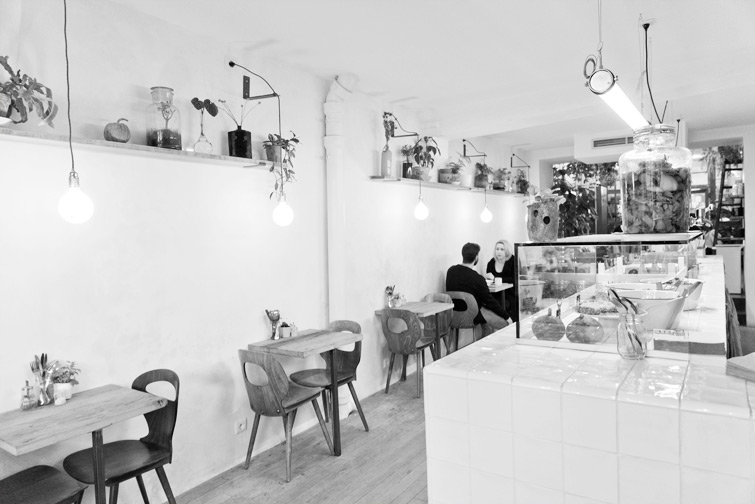 A string of hearts (Ceropegia woodii) and a string of pearls (Senecio rowleyanus), casually hanging out in front of the window: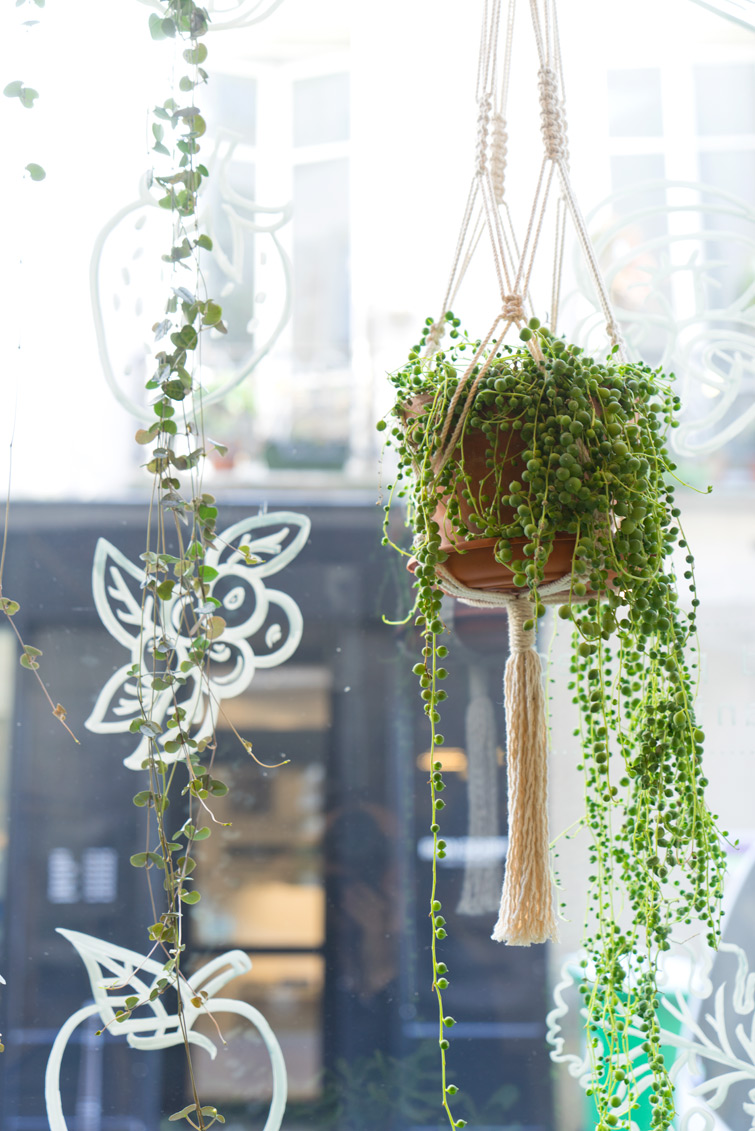 A very graphic display with the different Smoothies, vitality shots, le plat du jour and coffees: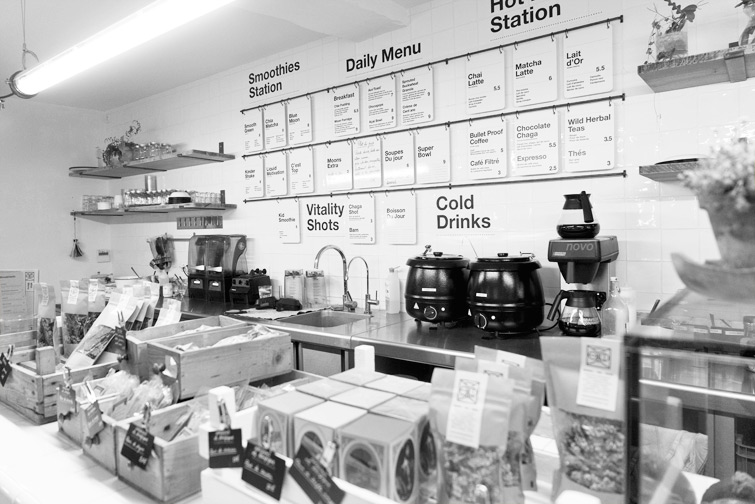 Imagine this window display without the plants… impossible right?!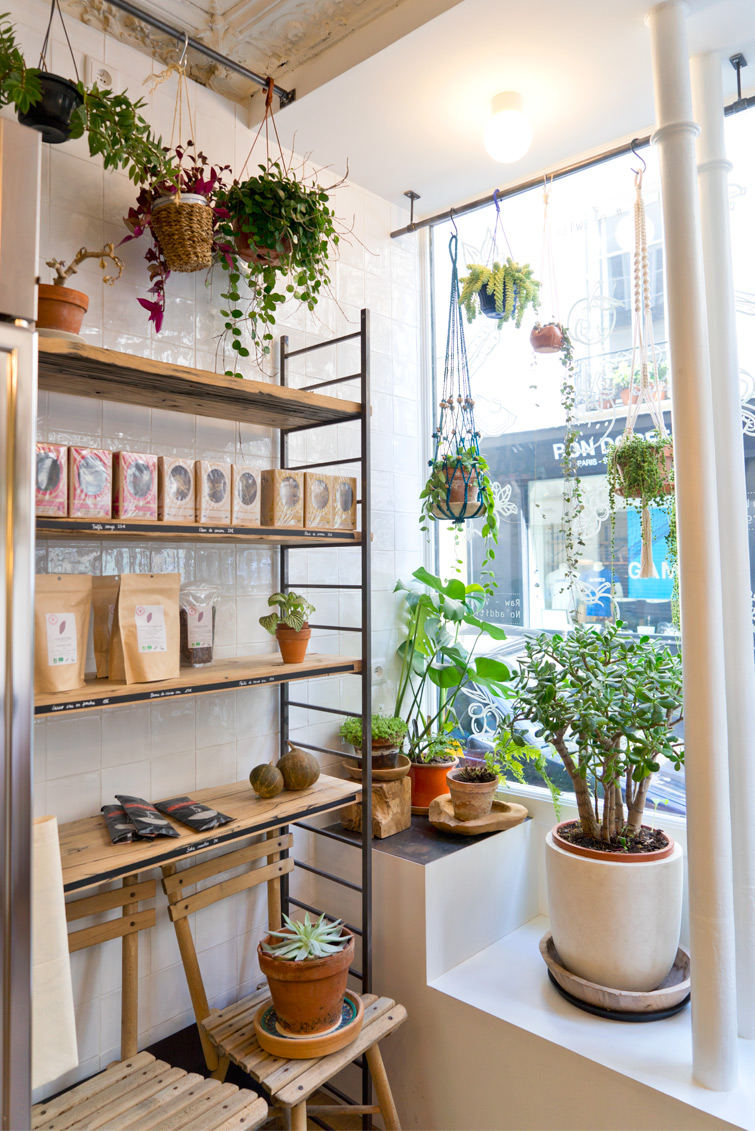 The hanging jungle in the back with ferns, rhipsalis, pothos, zigzag cactus, philodendron, above a large table where you can plug in your laptop and work 🙂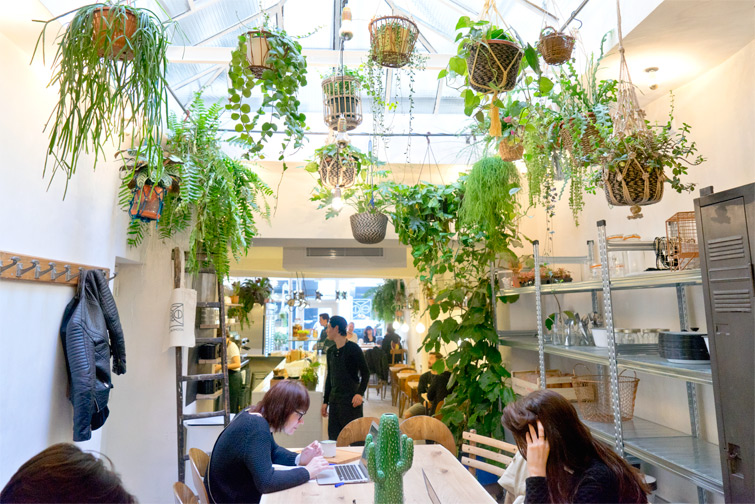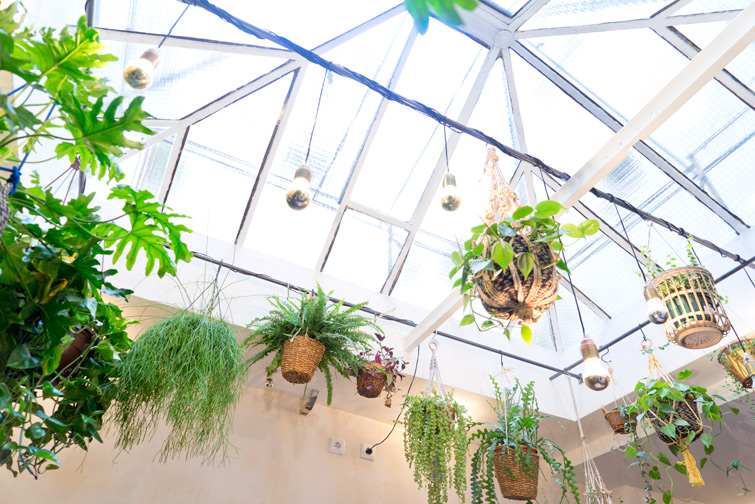 Wild & the Moon /// 55 Rue Charlot /// 75003 Paris /// +33 9 51 80 22 33
Open Tue – Fri: 8-19 and Sat – Sun: 9-19