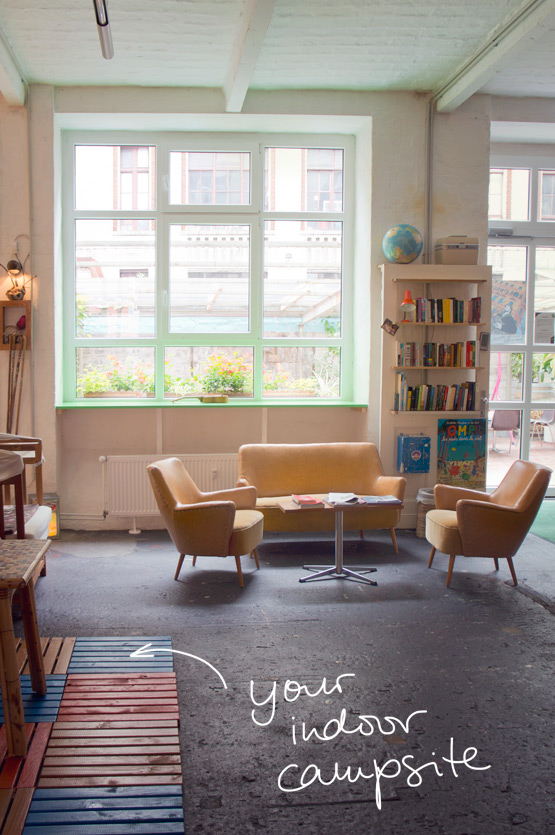 On the last day of my stay in Berlin, I met for tea with the lovely Lena from Minamoka. While sipping gingertea, she told me that we were actually at a very special hotel. A hotel where you can sleep in a real caravan. I was so surprised! Of course! This was the place that I saw in some magazine a few years ago and that I couldn't find when preparing my trip to Berlin. I even asked around on different travel forums, but without any result. So Hüttenpalast it is!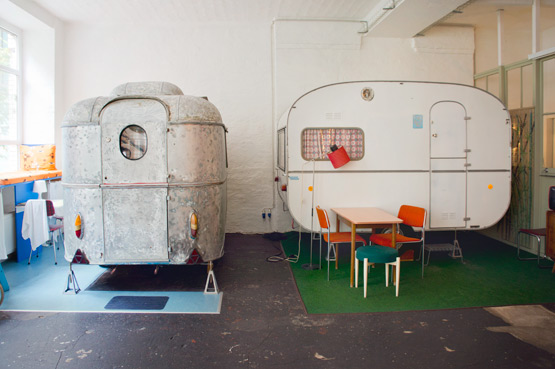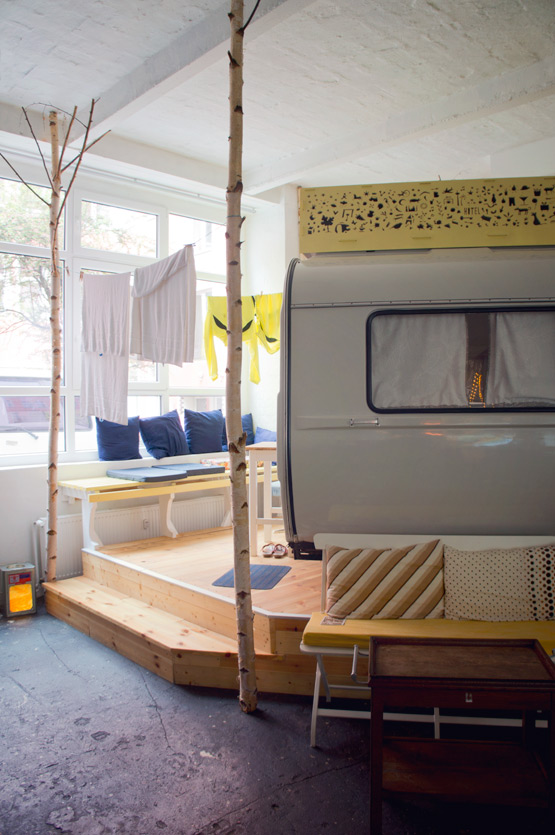 Lena asked if we could visit the hotel and the manager was kind enough to show us around. He told us they were actually building a second adjacent "campsite" to receive a few more guests. Not too many, because they'd like to keep a more personal contact with the guests.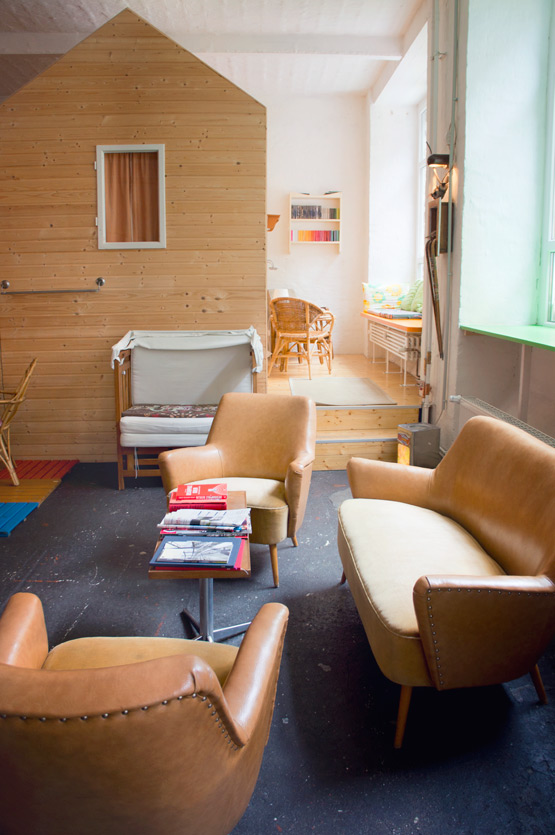 So, if you want to go camping this summer but prefer a really comfy hotel bed plus the urban Berlin lifestyle, Hüttenpalast is the place to go!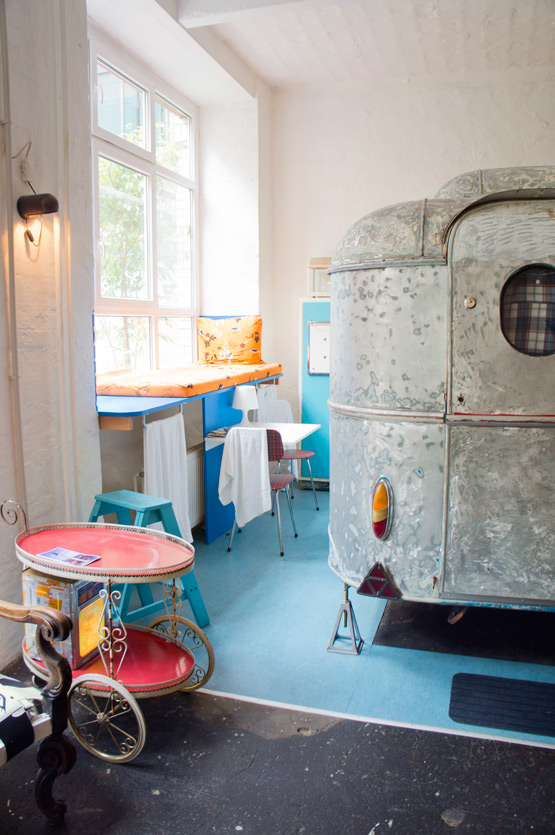 What do you think? Would you consider sleeping here?
Oh by the way, the Hut Palace also has a few "regular" hotel rooms ;o)